For many, the mere mention of Oakland strikes fear into their hearts, conjuring images of violence, despair, and disenfranchisement. If this resonates with your current interpretation of the city, then the time has come for you to forget everything you think you know about Oakland.
The reality is much more beautiful and inspiring than the many misconceived notions of this East Bay metropolis. Incorporated in 1852, the 77-square-mile city is the eighth largest city in California and more than half of its businesses are minority- and women-owned. Oakland's scenery is quite diverse, too, with redwood forests, a volcanic park, 19 miles of coastline to the west, and rolling hills to the east. This great expanse is home to 410,000 residents, a booming food scene, and the serene Lake Merritt.
More than half of [Oakland's] businesses are minority- and women-owned.
According to SmartAsset, Oakland is also the third best coffee city in the U.S., trailing just behind the legacies of Portland and Seattle. With a growing number of coffee roasters, businesses like Sweet Maria that supply all the sustainable coffee beans and equipment one could need, a co-roasting space whose charge-by-the-hour model allows small businesses to enter the scene, and 2,000 coffee shops and counting, it is never hard to find a quality cup of joe.
With so many things to do in Oakland—from grabbing a bite, to hiking, to catching a show, to picking up a sustainable garment—the hardest decision to make is where to go first.
Coffee Shops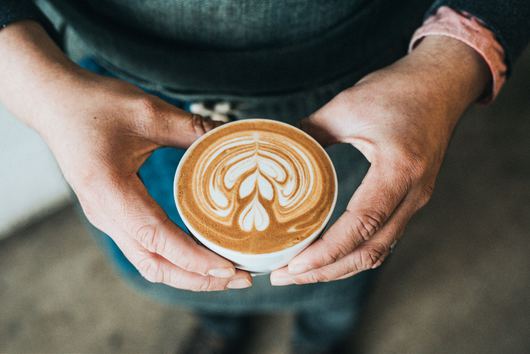 Walking up to the window of Slojoy, you may not know what to expect. This literal hole-in-the-wall (which used to be a janitor's closet!) has been entirely renovated into a quaint coffee destination offering expertly roasted coffee, house-made almond milk, friendly service, and handwritten notes on every cup.

Matchbook Coffee Project is doing things differently. By shipping bags of just-roasted coffee beans to monthly subscribers, the company is bringing an extra personal touch to the coffee world. Matchbook hand selects a roaster each month and allows them to have free reign over the coffee, logo, presentation, and swag that gets sent out to customers.

Though this shop now has locations in cities across the nation and the world, Blue Bottle Coffee originated in the Bay Area. Roasting its own coffee and making its own honey at the Oakland headquarters, Blue Bottle is doing coffee its own way. This is particularly true of The Gibraltar—the company's brainchild, now served at other specialty coffee shops throughout the country—which contains a double shot of espresso and steamed milk and is exclusively served in a warmed Gibraltar rock glass.

Timeless Coffee captures another side of Oakland's culture with an all-vegan menu. From the milk used in the espresso drinks to the chocolate used in the cakes, everything here is animal product–free. While this is a draw for those wishing to live a vegan lifestyle, it should by no means discourage the dairy-loving population. Timeless has been roasting and pouring incredible cups of coffee on Piedmont Avenue since 2012 and is worth visiting.

Awaken Cafe sets itself apart with live music, organic food, and an environment that encourages community gatherings. Unlike many blossoming cafés, Awaken has decided to go WiFi-free four days per week, favoring human interaction, knitting, and thumb wrestling over screen time. To experience the best of this establishment, try a soy latte and a delicious doughnut with a friend as you wait for the poetry slam.
Eateries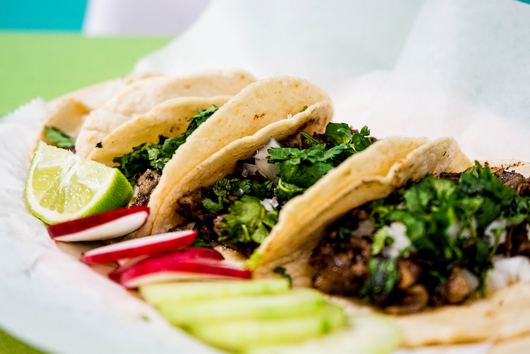 Craving Caribbean food? Look no further than Kingston 11. From fried plantains with black bean sauce to roasted sweet potato wedges with lemongrass sauce, this local favorite has starters figured out. Also try the oxtail stew, jerk chicken, or black pepper tofu for a lesson in Jamaican cuisine.

Beet salad dotted with goat cheese; quinoa-squash salad featuring feta and arugula; smoked trout endive salad with aïoli and orange slices. Mua delivers delicate small plates in an industrial-chic warehouse setting, perfect for date night or large group get-togethers.

If you are looking for variety, Swan's Market has you covered. Built in 1917, this historic marketplace has become the go-to gourmet food court in Oakland. Sit at one of the many wooden tables as you decide between tacos, oysters, and sushi. One of the market's highlights is Cosecha, whose from-scratch kitchen pumps out handmade tortillas, crimini mushroom and Oaxacan cheese quesadillas, pork belly tacos with pickled onions, queso fundido, and a host of other options. Another popular spot is the Cook and Her Farmer, an oyster bar specializing in coastal-inspired cuisine with a Southern kick. A midday snack of house-made pickles, avocado toast with shallots and arugula, or Kennebec fries with fresh garlic and parsley will give you the energy to conquer your day. For a dinner out, try the rockfish and squid ceviche or the West Oakland salad featuring arugula, watermelon radish, strawberries, feta, and vinaigrette.

Largely considered the best fried-chicken restaurant in Oakland, Bakesale Betty is a cult classic. While the Telegraph Avenue location is only open Tuesday through Saturday from 11 a.m. to 2 p.m., the famous buttermilk fried chicken and coleslaw sandwiches consistently sell out by noon, so make sure to get there early. Grab an apple pie while you are there to achieve the full experience.

Cholita Linda arguably has the best tacos in the East Bay. From the soft yet sturdy tortillas to the cabbage slaw and Baja crema, this restaurant gets it right. Whether you choose the pollo al pastor, carnitas, or tofu tacos, you will not be disappointed, especially if you pair these affordable delicacies with an agua fresca.

dosa by DOSA offers a unique take on Indian cuisine by focusing on the diversity and quality of ingredients in every dish. Located in Uptown Oakland, this location opened in 2017 to serve flavorful street food that is simultaneously delicious and healthy. The freshly squeezed sugarcane juice, butter chicken dosa, classic masala potato samosa, and seasonal green salad all come highly recommended, so it is hard to go wrong here.

When you think of Oakland, think of Homeroom. This Bay Area classic puts every twist you can think of on traditional mac and cheese, serving vegan, jalapeño popper, and buffalo chicken varieties.
Entertainment, Events, and Outdoor Recreation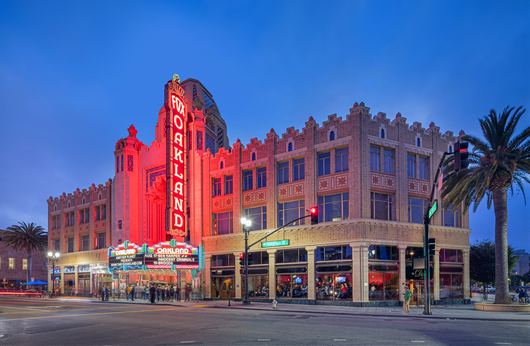 Check out a concert at the Fox Theater. Built in 1928 and renovated in 2009, the theater hosts some of the Bay's best musical artists. For a real treat, upgrade to the Telegraph Room VIP access for complimentary hors d'oeuvres, a private entrance, and preferred viewing areas.

Visit Sibley Volcanic Preserve, one of the East Bay Regional Park District's original parks, to see fields of wildflowers and hike the trails.

Spend a day with the locals at Lake Merritt. Complete with three-and-a-half miles of paved path surrounding the lake, kayaking, and bird watching, it is easy to spend several hours here.

Try your luck at bocce, bowling, and arcade games at plank! in Jack London Square. This location is ideal for large parties, date nights, or a girls night out.

Stop by the Hive, a shopping, gathering, working, and living space. Located in Uptown, this complex is home to Numi Tea, Impact Hub Oakland, Firebrand Artisan Breads (the only wood-fire brick oven bakery in the Bay Area) and many other interesting businesses.
Shopping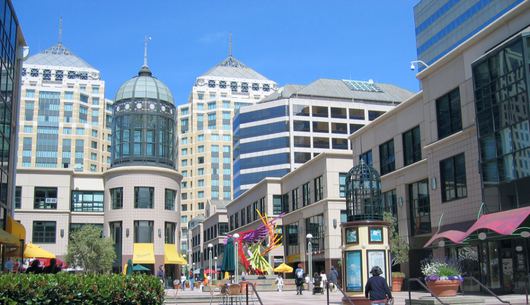 Meander the alleyways of the Temescal neighborhood. This area was once occupied by horse stables but is now one of Oakland's staples. Filled with antique stores, florists, apothecaries, restaurants, coffee shops, and community spaces, every charming inch of this area is worth exploring.

Equally alluring is Piedmont's Neighbor. Stocked with cards, candles, organic skincare products, and premier chocolate, this one stop alone can easily take an hour. Don't let its small size fool you; the dishes, plants, and quirky finds capture the essence of the Bay and are sure to captivate you.

With a small studio space and large online presence, Only Child is crafting sustainable womenswear that is simple, versatile, and modern. Each piece is made to order and crafted by hand in Oakland.

Grab a cup of coffee, pick some flowers, or find inspiration for dinner at Market Hall, conveniently located just across from Rockridge BART station. With everything from book signings, to fresh produce, to artisanal pasta, this is a one stop shop.