By

California.com
August 10, 2019
The Gravenstein Apple Fair is an age-old Sebastopol tradition that dates back to 1910. Known fondly as "the sweetest little fair in Sonoma County", the festival is a celebration of peak apple season, which comes around every August.
Along with apple-themed foods—such as apple cinnamon rolls, apple fritters, caramel apples, and apple hand pies—you can expect a wide variety of themed games and contests. These activities are enhanced by the event's two stages of live music, arts and crafts areas, and local vendors selling everything from handmade jewelry and pottery to honey and charcuterie. As if these attractions weren't enough to draw visitors from far and wide, all of the proceeds from the Gravenstein Apple Fair support local agriculture throughout the county, making it a true community staple.
Hang out all weekend long, listen to the bands playing live music every hour, fuel up with a cup of freshly roasted coffee, pick up an artisanal grilled cheese sandwich, and put your navigational skills to the test in the hay maze.
what You Need to Know About The Gravenstein Apple Fair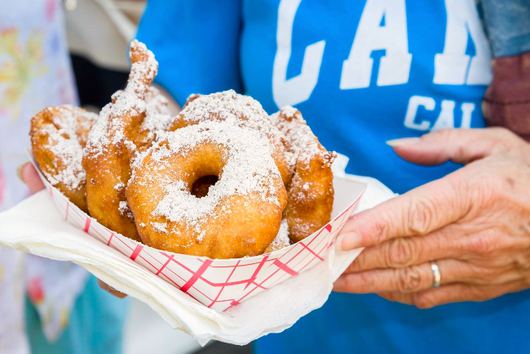 Fair Dates
Saturday, August 17 and Sunday, August 18
Location
Ragle Ranch Regional Park
500 Ragle Road
Sebastopol, CA 95472
Sebastopol Apple Fair Hours
Saturday and Sunday 10 a.m. to 6 p.m.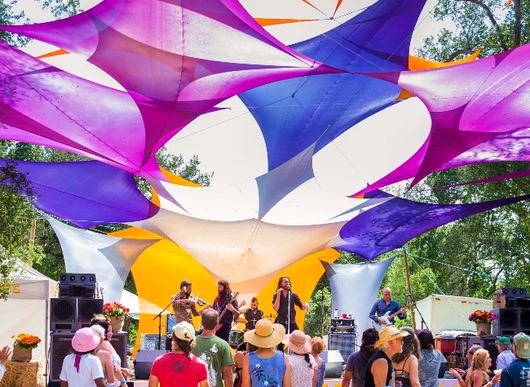 Gravenstein Fair Tickets
Get a jump start and buy tickets online with a credit card.
Adults: $15

Children (ages 6 to 12): $10

Kids ages 5 and under: Free
Or, purchase tickets at the door with cash.
Adults: $15

Adults who ride bicycles to the fair: $12

Seniors (65+): $12

Veterans: $12

Children (ages 6 to 12): $10

Kids ages 5 and under: Free

Ragle Ranch Parking: $5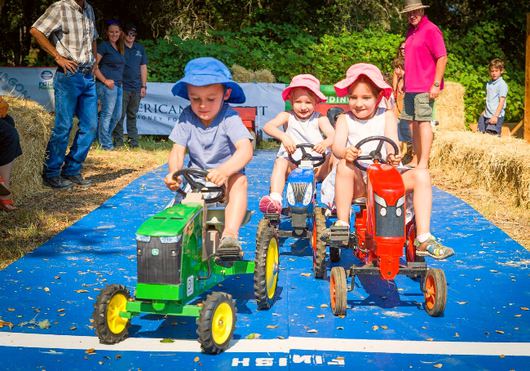 Apple Activities
Agrarian games

Pie-eating contest

No-hands caramel apple–eating contest

Applesauce-drinking contest

Apple-juggling contest

Apple pie–baking contest
So block off your schedule, invite your friends, and get ready for a fun country get-together at the Gravenstein Apple Fair.