By

California.com
January 17, 2021
As California mitigates health risks during the COVID-19 pandemic, some travel restrictions may remain in certain communities. Call the local and regional tourism offices to learn more about the restrictions in your intended destination. Thank you for reading, and stay safe.
Nothing beats the smell of a new book—the intoxicating scent is familiar even though the book itself has never been used—and it gets even better once you curl up on the couch with it. Reading is more than just flipping pages. What exercising does for your body is what reading does for your mind and soul. For a while, we're able to step into a different world where we learn what it means to walk in someone else's shoes.
Whether you're browsing for new reads at used bookstores or adding books to your cart online, the best way to empower marginalized communities is by supporting Black-owned businesses. So, the next time you're compiling a reading list, buy your books from Black-owned bookstores and do your part in creating a more equitable society.
Black-Owned Bookstores in California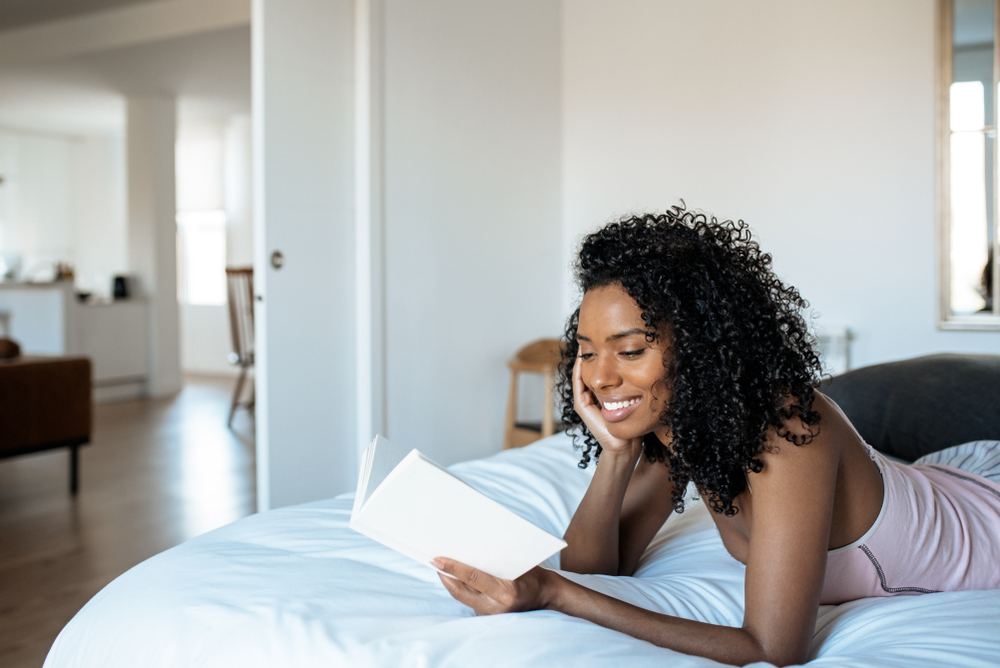 Ashay By The Bay
Location: 157 Albatrosse Way, Vallejo
Ashay By The Bay is a Black-owned bookstore that specializes in African-American and multicultural books, plus K–12 textbooks. The bookstore has a large collection of illustrated children's books, which make the perfect educational gifts to give during Kwanzaa. With an impressive selection of culturally rich fiction and nonfiction books, Ashay By The Bay is a true Bay Area gem.
Marcus Books
Location: 3900 Martin Luther King Jr Way, Oakland
Marcus Books prides itself on being the oldest Black-owned bookstore not just in California, but also in the entire nation—the bookstore recently celebrated its 60th anniversary. Here, you'll find plenty of adult fiction, modern classics, ancient and contemporary history books, graphic novels, and children's books. Stock up on new reading materials and learn more about Black writers from California.
Carol's Books
Location: 1913 Del Paso Boulevard, Sacramento
Whether you're looking for new, used, or rare books, Carol's Books has them all. This Black-owned bookstore in California frequently hosts writing workshops, book signings, and live musical performances. With endless rows of shelves lined with books about the Black experience, this bookstore's incredibly helpful staff assists you with finding the right reading materials. Carol's Books also sells jewelry and home decor—the next time you're looking to buy Kwanzaa decorations, you just might find them here.
Underground Books
Location: 2814 35th Street, Sacramento
Regarded as the literary hub of Oak Park, Underground Books was founded by Kevin Johnson, a former professional basketball player and former Sacramento mayor, who wanted to ensure the local community had access to books. Before long, Underground Books grew to become a gathering place and began hosting book signings, lectures, poetry events, children's storytime sessions, and radio shows. Currently managed and operated by Georgia "Mother Rose" West, the Black-owned bookstore is Northern California's favorite place to read and discuss literature.

Malik Books, Gifts, And Calendars
Location: 3650 West Martin Luther King Jr Boulevard, Suite 245, Los Angeles
Malik Books, Gifts, and Calendars is full of culturally diverse books and products that create a positive impact on self-reflection, self-esteem, and self-awareness. The Black-owned bookstore is not only a top spot for buying wonderful gift items, but also for finding phenomenal books for people of all ages and interests. The bookstore is well-stocked with African-American literature as well as history, culture, fiction, and children's books. Here, customers get exactly what they want from a local bookstore: knowledge and wisdom.
Reparations Club
Location: 3054 South Victoria Avenue, Los Angeles
Reparations Club is a woman- and Black-owned bookstore in California that also serves as a creative and cultural space of authenticity, equity, and growth. The bookstore boasts an excellent collection of books for kids and adults by Black authors. Once you check out the selection here, you're going to need a new bookshelf. If you're ordering books online, you're going to be wowed by the personalized customer service.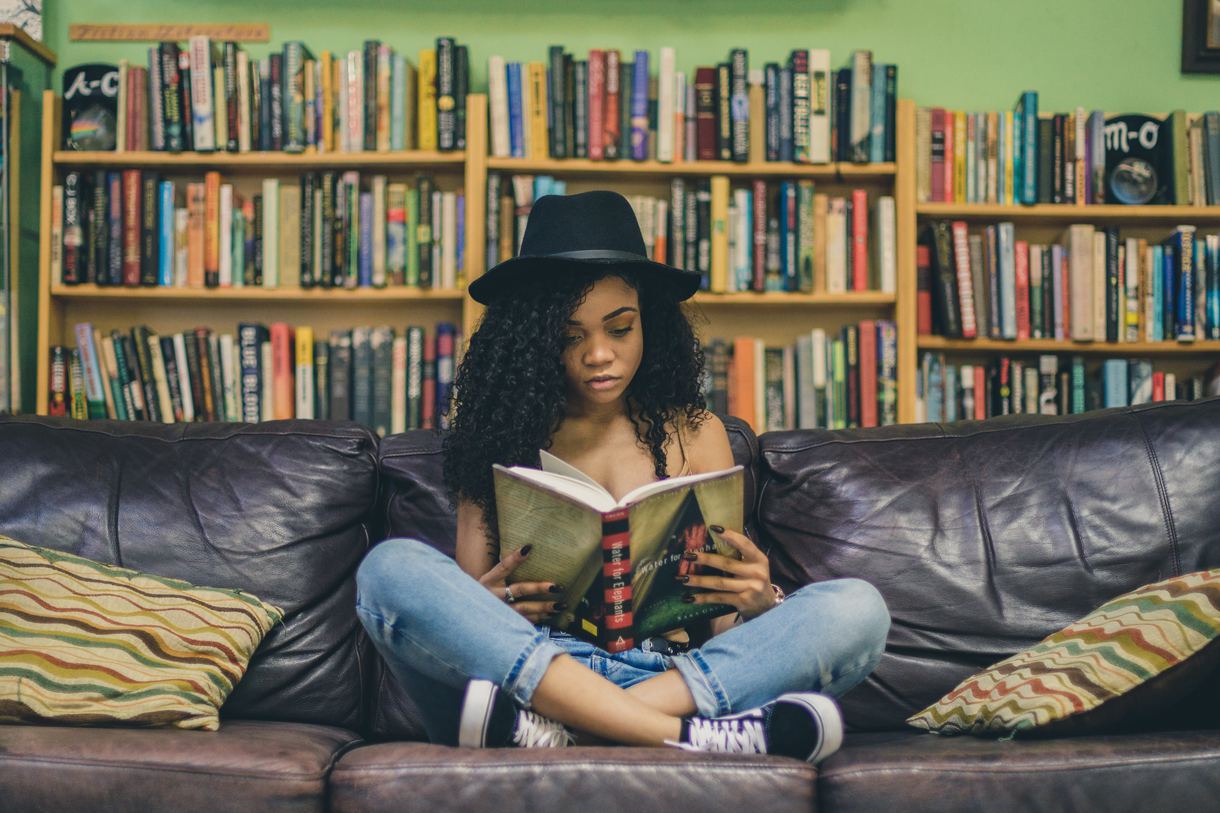 Eso Won Books
Location: 4327 Degnan Boulevard, Los Angeles
Eso Won Books manages to provide all of your favorite books in a small space. The Black-owned bookstore features an amazing selection of books written by Black authors. You'll also find graphic novels, fiction, nonfiction, and cookbooks—literally anything you can think of. Whether you're browsing for books in person or buying them online, your experience is always going to be awesome here.
Shades Of Afrika
Location: 1001 East Fourth Street, Long Beach
Shades of Afrika is one of the coolest Black-owned businesses in SoCal, so you need to check out this spot ASAP. Focusing on the mind, body, and spirit, this community-minded store sells educational books, haircare products, holistic herbs, and everything in between. Featuring over 300 titles by Black and African-American authors—not to mention an ever-growing section of children's and fiction books—Shades Of Afrika offers plenty of reading material for visitors of all ages.

The Golden State's Black-Owned Bookstores to Shop Online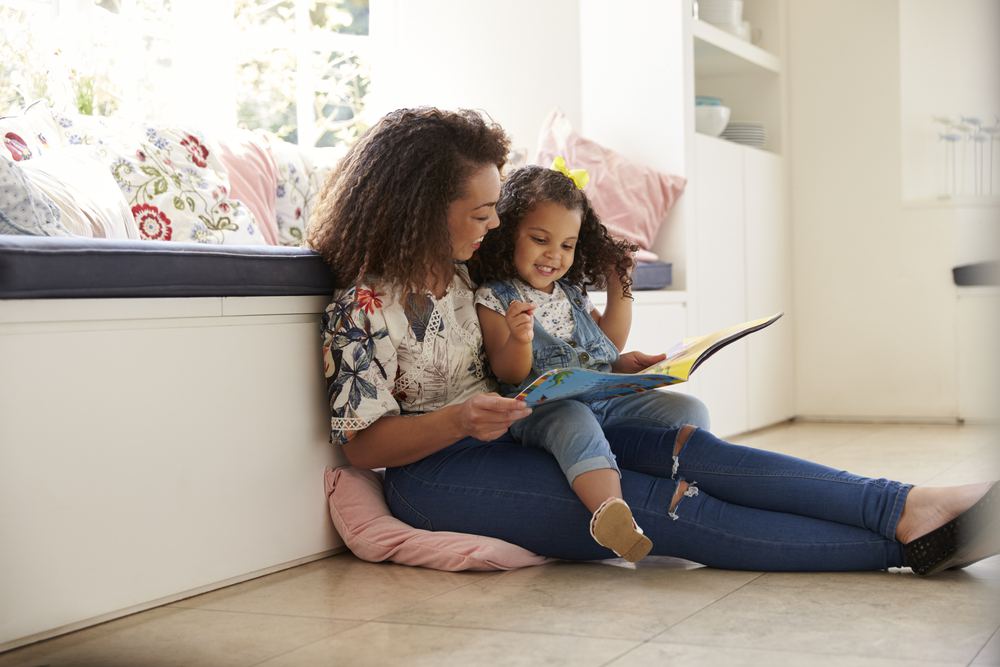 The Multicultural Children's Bookstore
Location: 2200 Hilltop Mall Road #1116, Richmond
The Multicultural Children's Bookstore is the best place to buy books for Black, Latinx, Asian, and Native-American kids. Owned by author Tamara Shiloh, the female Black-owned bookstore offers a wonderful selection of reading materials to expand and develop young minds. Though the physical location is currently closed, you can still browse for books by Latinx authors online—knowledge is only a click away.
D3 Comic Book Spot
Location: 2324 Hilltop Mall Road, Richmond
Channel your inner geek and check out the best comic book store in the Bay Area: D3 Comic Book Spot. Whether you want to brush up on your Marvel and DC comics knowledge or start a new collection of comic book memorabilia, this is your go-to spot. Although the brick-and-mortar shop in Richmond is currently closed, you can easily browse the Black-owned bookstore online from the comfort of your own home.
The Collective - Oakland
Based in: Oakland
In the literary world, there is little to no cultural representation of Black literature and a lack of open dialogue about it—The Collective - Oakland wants to change that. Founded by Michelle Walton and Wesley Dawan, this online Black-owned bookstore aims to become a platform for independent and contemporary writers. Walton and Dawan also hope to eventually expand to a physical space. Make a list of must-read books by California's female authors, and buy them from this women- and Black-owned bookstore.

Miss Read Books
Based in: Los Angeles
If you're looking for young adult fiction written by BIPOC and nonbinary people, you've found the best place. Miss Read Books is an online Black-owned bookstore with something for everyone—horror, sci-fi, romance, fantasy, drama, and more. Founder Nyasha Bryant made it her mission to create a platform for femmes who enjoy genre fiction and wish to discover stories featuring characters that reflect them. Besides hard copies, the online indie bookstore also offers a number of audiobooks.
Africa And Beyond
Based in: La Jolla
Explore the many faces of African art at Africa and Beyond. Here, you'll find masks, sculptures, beadwork, ceramics, textiles, musical instruments, and of course, countless books. The options include books about African history, art, culture, and traditions, plus cookbooks and spiritual books. If you want to buy a unique gift that holds a special meaning, this online shop is where you'll find it.