By

California.com
March 02, 2020
As communities across the world and in California mitigate health risks during the COVID-19 pandemic, we are shifting our content strategy and will not encourage any travel or social activities during this time. We will, however, continue to shine a light on and celebrate the many beautiful aspects of our State with the intention of being a source of inspiration and joy during this difficult period. We will also be providing tips and resources specifically related to the COVID-19 pandemic safety measures in the coming weeks. Thank you for reading, and stay safe!

When you think of film locations, you probably go straight to the man-made movie sets in Hollywood. But the fact is, many of the most popular movies and TV shows were filmed (at least in part) in Northern California. With iconic landmarks such as San Francisco's Golden Gate Bridge, lush forests like Prairie Creek Redwoods State Park's Fern Canyon, and thousands of unique towns to explore north of Los Angeles, you won't want to limit your location scouting road trip to Southern California.
Northern California Movie Locations

1. Oracle Park, San Francisco

Appears in: Silicon Valley, San Andreas, Fuller House
Also visit: The Painted Ladies at 1709 Broderick Street (a.k.a. the Full House house) as well as Pier 43 and the Financial District, which both appeared in San Andreas.
2. Forest Hill MUNI Station, San Francisco

Appears in: Milk, Dirty Harry
3. Oakland Coliseum, Oakland
Appears in: Moneyball
4. Musée Mécanique, San Francisco
Appears in: The Princess Diaries
Also visit: Mia's house at 724 Brazil Avenue and her high school (Anthony R. Grove High School) at 2601 Lyon Street.

5. Bixby Bridge, Monterey
Appears in: Big Little Lies
Also visit: Big Little Lies filming locations throughout Monterey and Big Sur, including Garrapata State Park, Carmel River State Beach, Del Monte Beach, Lovers Point Park, Old Fisherman's Wharf, and Monterey Bay Aquarium.
6. Fern Canyon, Prairie Creek Redwoods State Park
Appears in: Jurassic Park
Also visit: Jurassic Park filming locations throughout the state, including Patrick's Point State Park and the forested areas north of Eureka.
7. Redwood National Park, Orick
Appears in: Star Wars Episode VI: Return of the Jedi
8. The Paramount Theatre, Oakland
Appears in: Who Framed Roger Rabbit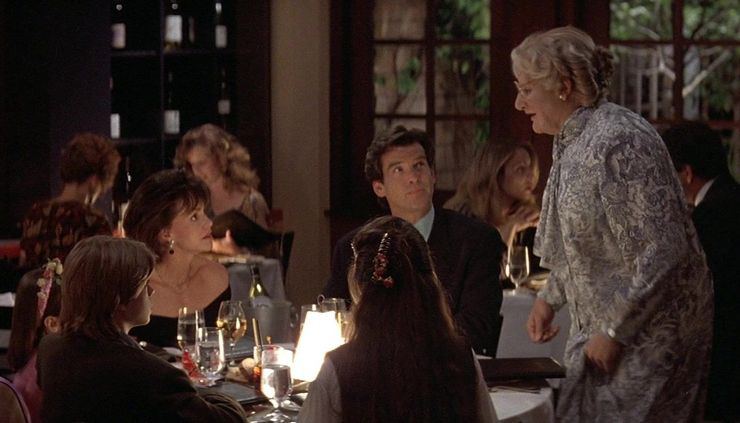 9. Bridges Restaurant, Danville
Appears in: Mrs. Doubtfire
Also visit: The Claremont Hotel and Spa in Berkeley; KTVU Fox 2, located at 2 Jack London Square in Oakland; and the family home at 2640 Steiner Street in San Francisco.
10. Posey Tube, connecting Oakland and Alameda
Appears in: The Matrix: Reloaded
Also visit: The Financial District to scope out filming locations for Matrix 4.
Want to visit even more film locations? Check out the following movie places and TV locations:
Steve Jobs

film locations include San Francisco's War Memorial Opera House and Louise M. Davies Symphony Hall

Some scenes from

The Incredible Hulk

were shot on Treasure Island and at the Advanced Light Source in Berkeley

See Oakland's Fentons Creamery from

Up

View Lombard Street, the Golden Gate Bridge, and the Ferry Building as depicted in

Inside Out

Pier 14, the Bay Bridge, Union Square, and Market Street appear in

Terminator: Genisys.