By

California.com
December 19, 2020
As California mitigates health risks during the COVID-19 pandemic, some travel restrictions may remain in certain communities. Call the local and regional tourism offices to learn more about the restrictions in your intended destination. Thank you for reading, and stay safe.
Let's face it, we've all dreamt of living in sunny SoCal at some point. Palm Springs, Los Angeles, San Diego—there aren't many people in the world who wouldn't move to these iconic cities in a heartbeat. Most people believe that the cost of living in SoCal is high and that everything here comes at a price. It's true that California is home to both the most and the least affluent cities in the country, but it doesn't mean that relocating to the southern region has to remain a fantasy.
The good news is that there are several inexpensive cities in Southern California to choose from. Gorgeous coastal cities, quaint college towns, and fast-growing cities are only the tip of the iceberg. Before officially making the move, check out the most affordable places to live in Southern California that don't require you to break the bank.
The Most Affordable Cities in Southern California
Recent estimates show there are approximately 24 million people living in SoCal. That means about 24 million people live in an area spanning 56,505 square miles—3.9 million people alone live in Los Angeles. Naturally, not everyone is crammed in the same city. While many people associate SoCal with L.A., Santa Monica, and Beverly Hills, the region offers more than that. The countless underrated towns are just as impressive as the major cities, so check out the least expensive places to live in Southern California now.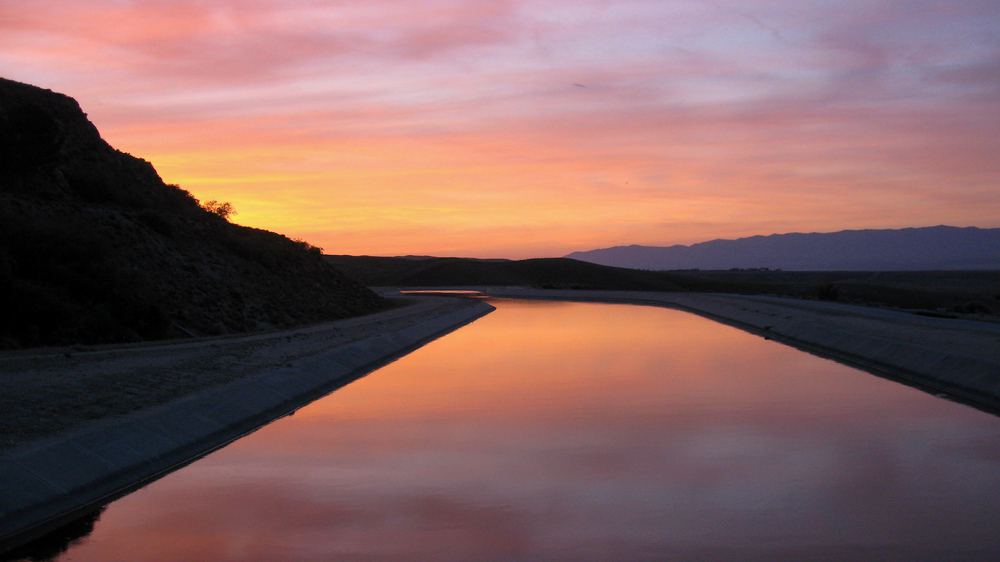 Lancaster
Cost of living index: 112.7
Median home price: $326,223
Lancaster is situated on the northern end of Los Angeles County in the Antelope Valley. The desert city is one of the cheapest places to live in Southern California. Lancaster has a small-town feel even though it's the 33rd largest city in the Golden State; its estimated population is 157,601. One of the most interesting things about Lancaster is Musical Road—the first of its kind in the U.S. Drive along Avenue G in this cheap city in Los Angeles, and you'll hear the theme song of the 1950s television show The Lone Ranger: the "William Tell Overture."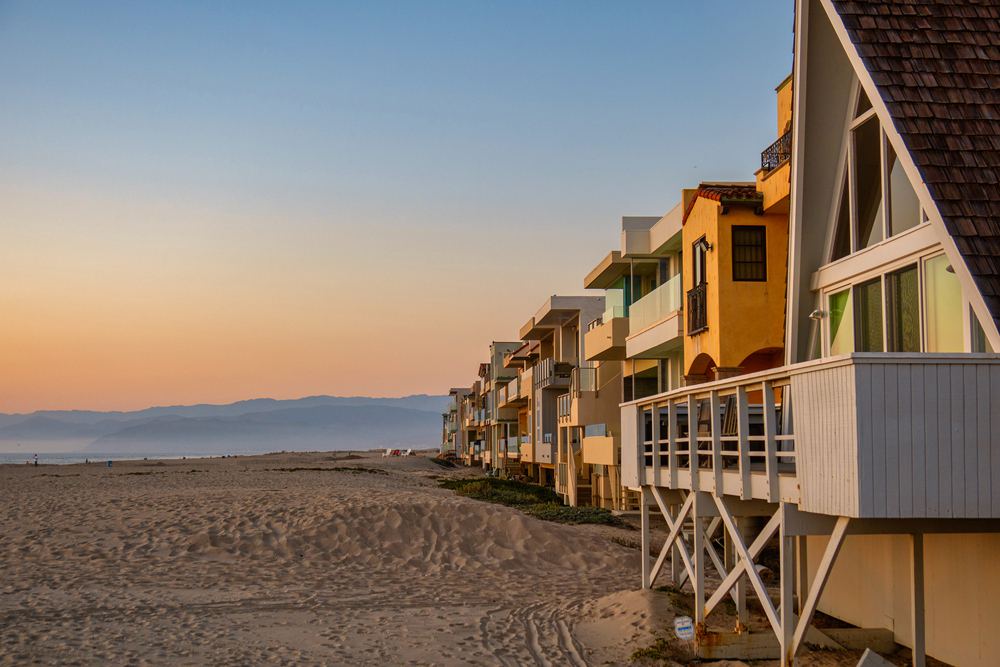 Oxnard
Cost of living index: 138.5
Median home price: $535,609
Oxnard is one of the most affordable places to live in California near the beach. Located in Ventura County, Oxnard boasts seven miles of white-sand beaches as well as Victorian-era, Italian-style, and Carpenter Gothic architecture. Living here means experiencing mild winters and warm summers under tall palm trees. Not every coastal town is affordable—always keep Oxnard in the back of your mind.
Montebello
Cost of living index: 152.7
Median home price: $610,829
Considered part of the Gateway Cities Region, Montebello is a low-cost place in SoCal that has all of the big city amenities you need for a comfortable lifestyle. The agricultural city was revolutionized by the discovery of oil in the early 20th century. Now a major contributor to oil production, Montebello has an abundance of oil wells. This affordable Los Angeles city is a wonderful place to raise children—there are 18 elementary, 6 middle, and 5 high schools.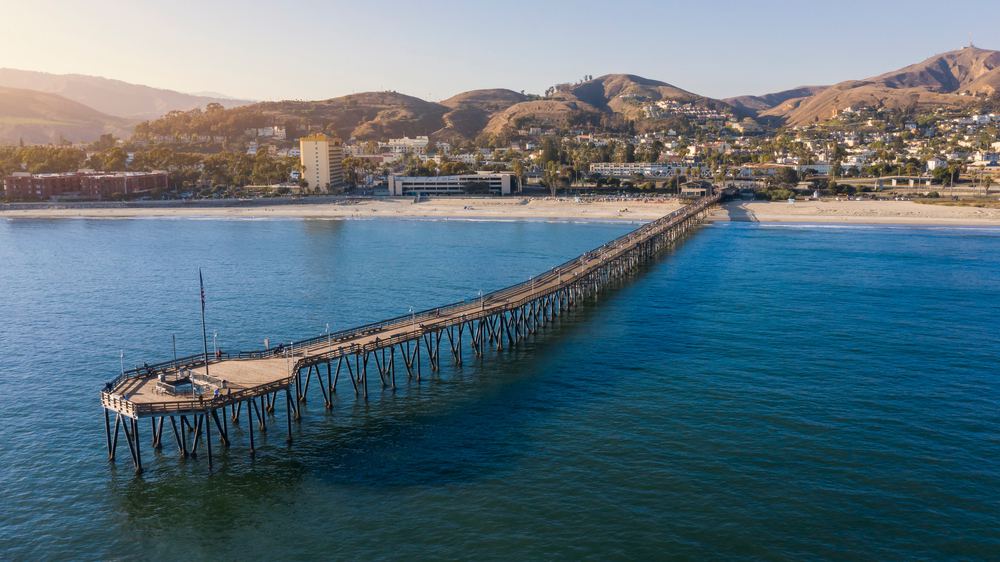 Ventura
Cost of living index: 151.7
Median home price: $634,043
Ventura is another one of the most affordable places to live in California near the beach. This inexpensive coastal town is as dreamy as it gets—its rich history and vibrant culture personify Ventura's energetic yet easy-going spirit. Here, the 20th-century downtown landmark The Majestic Ventura Theater is a must-visit. Iconic bands and artists such as The Doors, Red Hot Chili Peppers, Incubus, and Johnny have taken the stage at this historic live concert venue. With acres of lush grounds and verdant parks, Ventura never ceases to dazzle us.
Orange County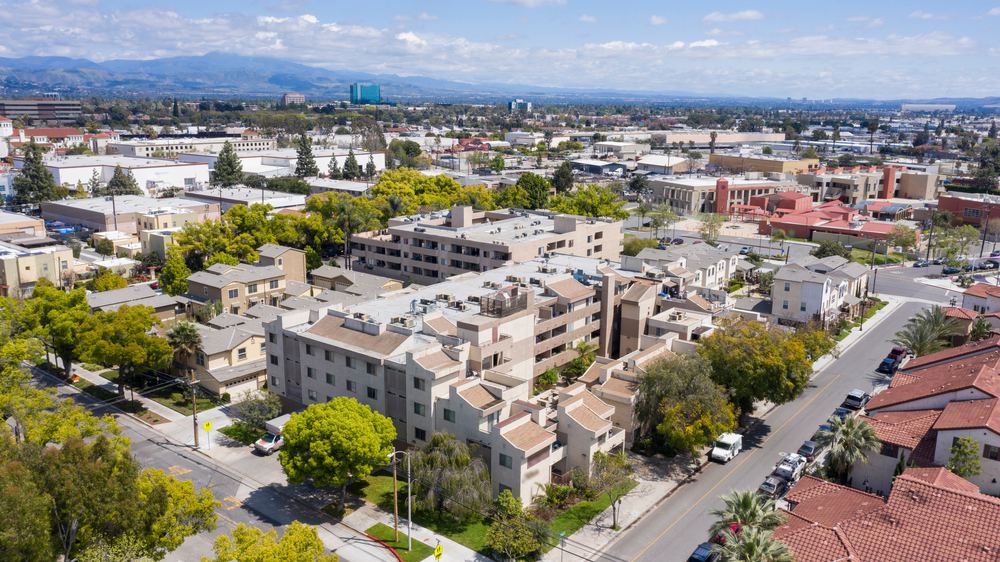 Santa Ana
Cost of living index: 146.3
Median home price: $618,753
If you find it hard to believe that Orange County has cheap places to live, Santa Ana is here to prove you wrong. The second most populous city in the O.C. is a thriving and fast-growing family-friendly town with a rich history. Featuring an artsy downtown and Mission Revival-style buildings, Santa Ana is an ever-expanding city and among the best affordable places to live in Southern California.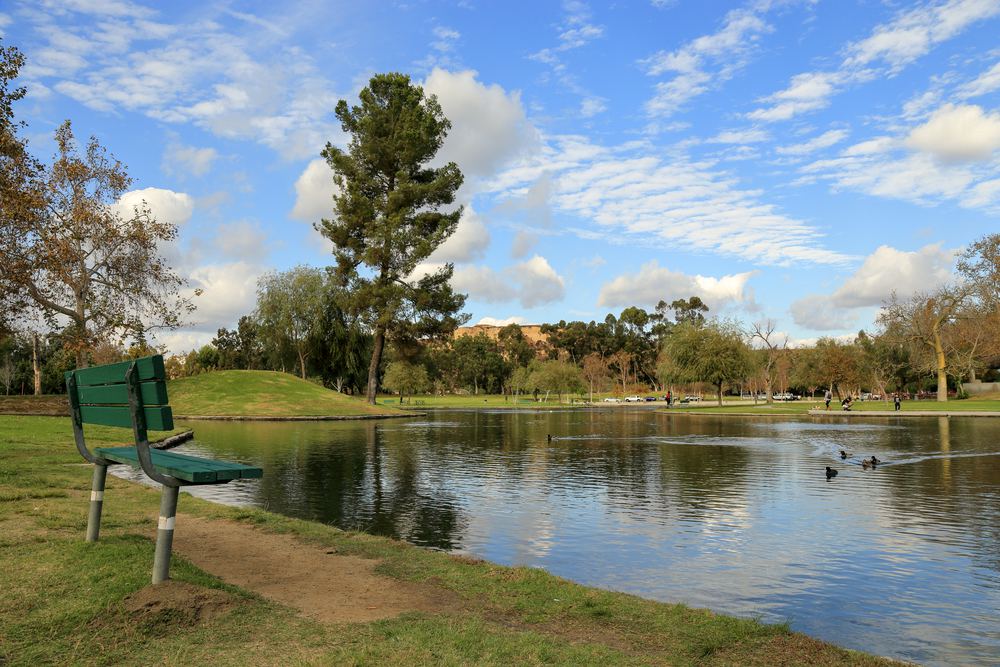 Buena Park
Cost of living index: 152.6
Median home price: $661,436
Buena Park is another affordable Orange County city that's become one of the most coveted places to live in SoCal. Only 12 miles northwest of downtown Santa Ana, Buena Park is home to multiple tourist attractions such as the Knott's Berry Farm theme park and Pirate's Dinner Adventure Show. The most prominent place in Buena Park is the 105-acre Ralph B. Clark Regional Park. Residents and tourists alike come to this park to explore the amphitheater, nature trails, and small museum—which has Ice Age fossils and local geology exhibits on display.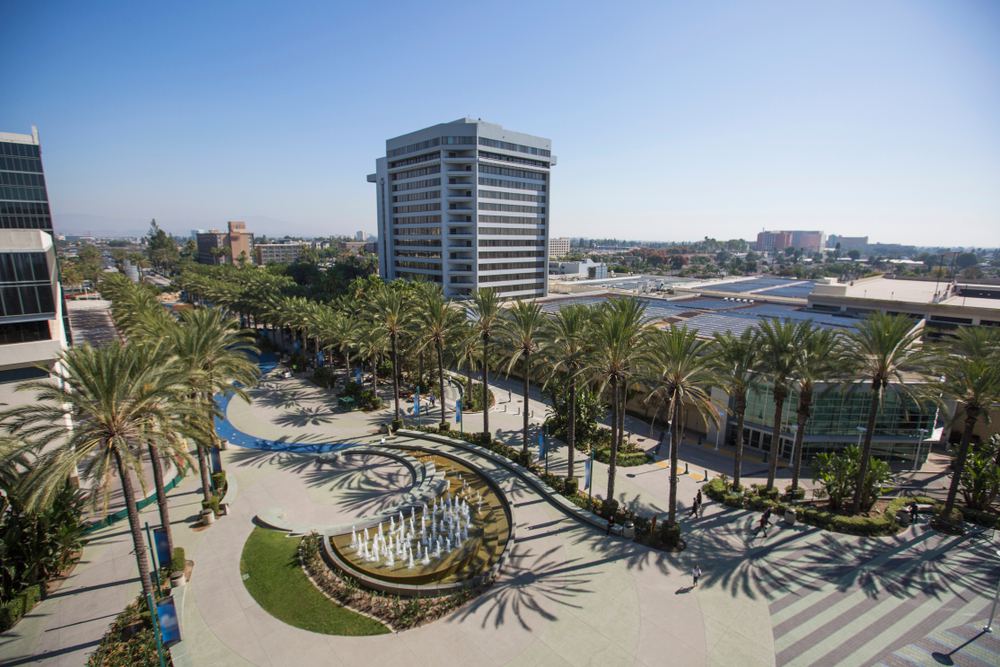 Anaheim
Cost of living index: 152.2
Median home price: $670,386
Who wouldn't want to live next to the "Happiest Place on Earth?" Every childhood dream involves living close to Disneyland, so why not move to Anaheim? Surprisingly, it's one of the most affordable cities in Southern California. Anaheim is also home to the historic Anaheim Packing District, a 42,000-square-foot California food court offering the best gastronomic experience in the O.C. Whether you're yearning for family adventures or seeking to challenge your taste buds, Anaheim just might be the place for you.
Garden Grove
Cost of living index: 156.9
Median home price: $689,603
Attending theatrical performances and paying a visit to museums are among the many things to do in Garden Grove—one of the cheapest cities to live in Southern California. This O.C. city has a diverse culture and a wonderful sense of community. It's also home to The GEM Theater as well as the Festival Amphitheater. Garden Grove has such a long history of growing strawberries that there's an annual Strawberry Festival celebrated during Memorial Day weekend. With an estimated population of 171,644, the city continues to grow and flourish.

San Diego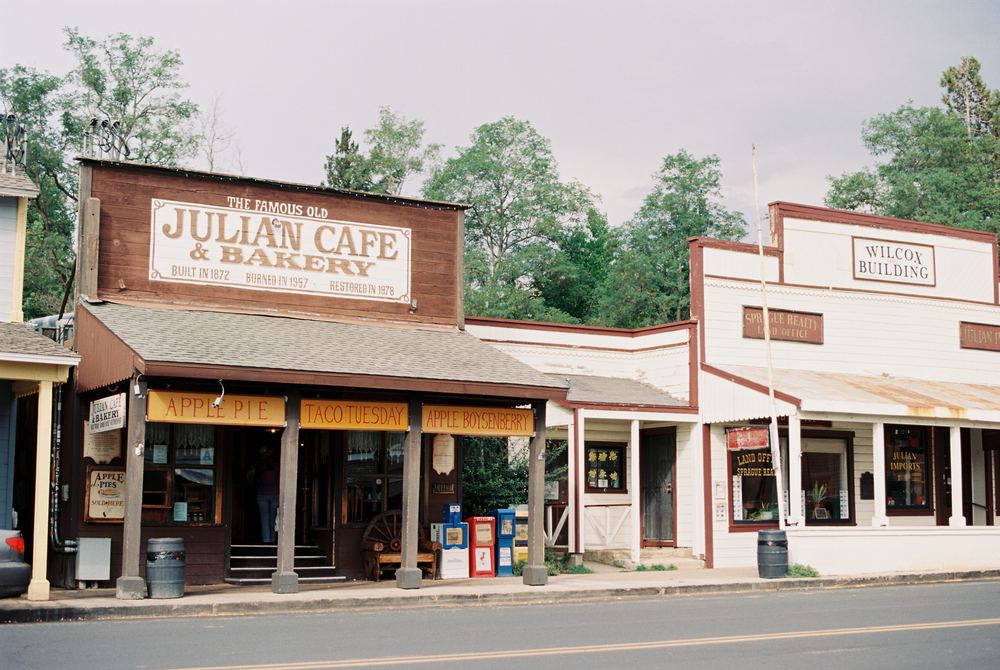 Julian
Cost of living index: 120.8
Median home price: $416,031
Nestled in the breathtaking mountains of San Diego County, Julian is a historic gold mining town that feels like it's out of this world. The charming mountain town offers exactly what you need to get a break from bustling cities—horse carriages, buildings from the 1870s, lush forests of oaks and pines, and miles of hiking trails are at your disposal. Julian is particularly magical in the fall, as shades of red and gold transform everything that was once green. A simple visit to one of the most affordable places to live in Southern California will make you want to move here.
El Cajon
Cost of living index: 144.9
Median home price: $571,963
San Diego's El Cajon may be a small town, but it's anything but boring. This adventurous place is home to Sky Combat Ace San Diego, which offers a unique aviation experience for adrenaline junkies. As you're soaring through the sky, you'll come to see what makes El Cajon so incredible—gorgeous panoramas and wonderful parks that seem endless. This is the perfect place to live. Not only is it one of the least expensive places to live in Southern California, but it's also close to San Diego's pristine and sparkling beaches.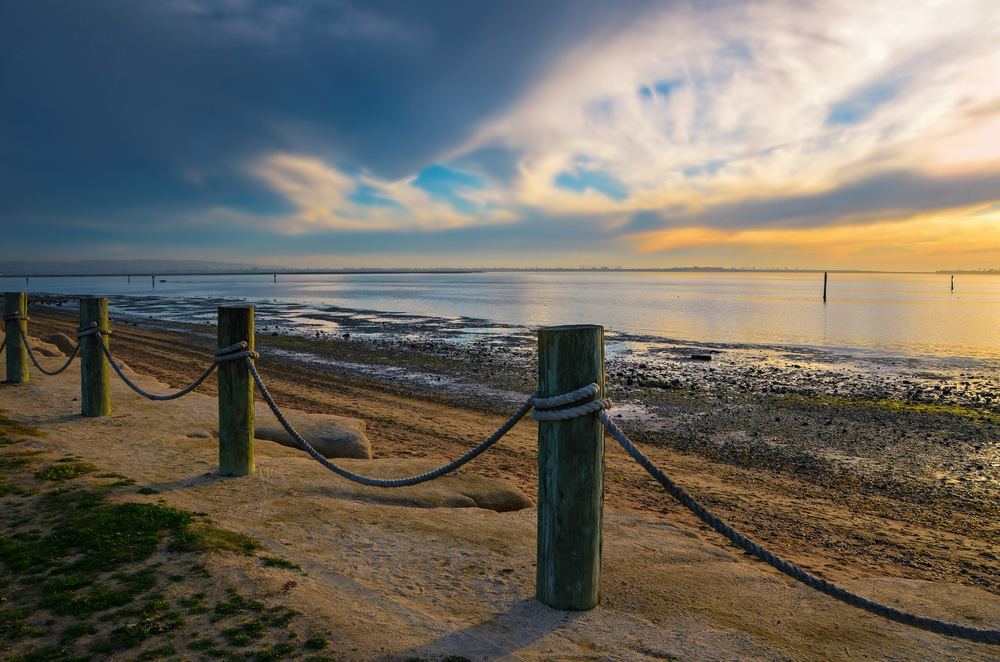 Chula Vista
Cost of living index: 147.1
Median home price: $585,234
Chula Vista is one of the most affordable cities in San Diego and the second-largest city in the region. As its name suggests, Chula Vista is plentiful in beautiful views and among the fastest-growing cities in the Golden State. This incredible town offers signature SoCal adventures that one can truly experience when living here. So, pack your car and drive to El Cajon where new opportunities and experiences await.

La Mesa
Cost of living index: 148.8
Median home price: $624,078
The rolling hills of San Diego County are home to La Mesa, a wonderful city with tree-lined streets. Known as the "Jewel of the Hills," La Mesa is one of the most family-friendly and cheapest places to live in Southern California. The community life here is quite active and energetic—residents go to the farmers market every Friday afternoon, teenagers stroll the La Mesa Walkway of the Stars, and families attend the Back to the 50s Car Show every summer to see their favorite classic cars on display.
Inland Empire
Colton
Cost of living index: 111.6
Median home price: $343,976
Colton, also known as "Hub City," is a wonderful place for both living and visiting. Although the city is usually flying under the radar, exciting adventures await you here. Children love going to Fiesta Village Family Fun Park to ride the roller coaster and play laser tag. Another must-see landmark in Colton is the Montecito Memorial Park and Mortuary, which encompasses over 100 acres. This park is a tranquil place for a quiet afternoon picnic in a picturesque spot. As for tee time, residents head to Colton Golf Club to take a swing at the SoCal golf course.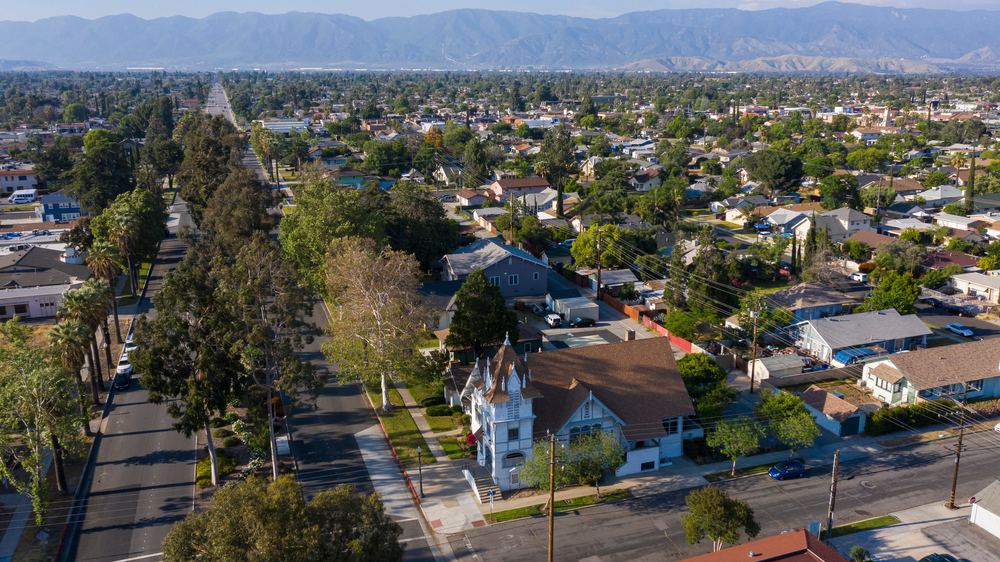 Rialto
Cost of living index: 121.1
Median home price: $412,664
Rialto is a charming town where you'll never get bored. According to ancient artifacts discovered by archaeologists, the San Bernardino gem dates back to the 1500s and was once inhabited by Serrano Indians. Thanks to its rich local culture, there's always something to do here. A must-visit is Ferguson Park, where people stroll, skate, play football, and enjoy afternoon picnics. A similar spot beloved by the community is Frisbee Park. Escape the hustle and bustle of big cities and live a calm and tranquil life in "Bridge City"—one of the best affordable places in Southern California.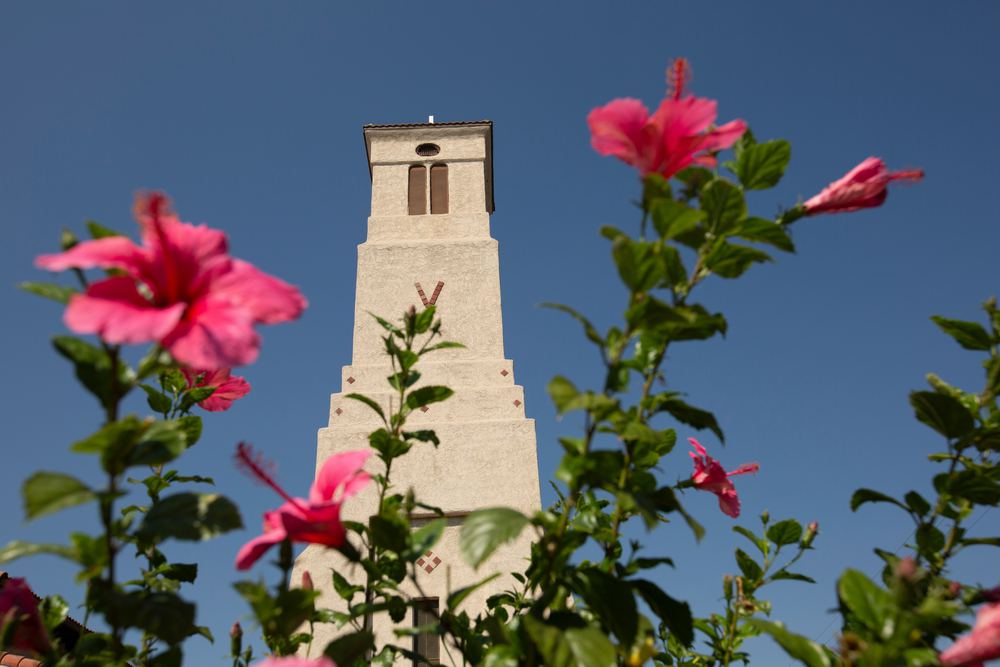 Fontana
Cost of living index: 125.6
Median home price: $452,093
Fontana was a historically rural town; it was only after World War II that it became a booming San Bernardino County city. Entrepreneur Henry J. Kaiser built a large steel mill in the town, which now serves as a regional hub for the trucking industry. As one of the most affordable cities in Southern California, Fontana is a great choice for living due to its big-city amenities and family-friendly neighborhoods.