The sweet scent of peaches mixes with the the bitter aroma of freshly brewed coffee as the melodies of local musicians fill the air with energy. Piles of persimmons line up next to bunches of radishes as the luscious bouquets of lavender sway in the breeze. These are common scenes at farmers markets throughout California, where you can sample local honey, pick up a bottle of organic olive oil, and grab street tacos to satiate your meal-planning hunger. While at the market, you may also meet some of the farmers and find new inspiration for storing the week's produce or learn some new tips for improving your own garden.
California's land is bountiful, and the soil here is complex in its ability to grow a multitude of crops over the course of a year. Farmers and consumers alike are taking advantage of the region's abundance at the approximately 800 certified farmers markets throughout the state, half of which operate year-round. Between the sandy beaches with fantastic swells in Southern California and the towering redwoods and fluffy ferns of Northern California, about 2,500 producers are bringing their farm-fresh produce and artisanal goods to markets every week.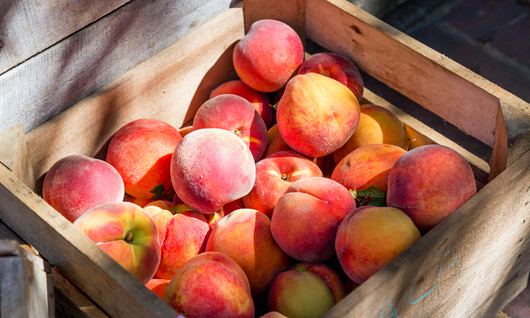 Farmers markets allow consumers to eat local products, find healthier alternatives to the readily available prepackaged meals, and reduce their carbon footprints by skipping out on the shipping inherent to mass-produced goods. From San Diego to the Bay Area, check out 10 of the best farmers markets in California.
San Francisco Bay Area Farmers Markets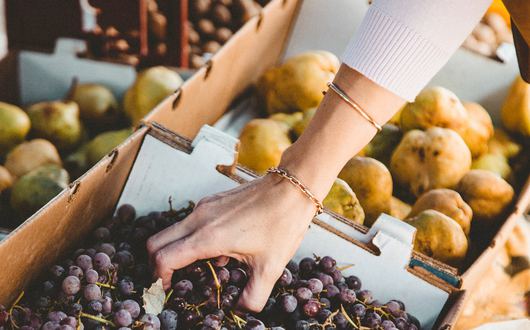 1. Ferry Plaza Farmers Market is located outside of the Ferry Building along the Embarcadero of San Francisco. The market, unlike many others throughout the state, takes place three days per week. On Tuesdays and Thursdays, the market runs from 10 a.m. to 2 p.m., and on Saturdays, it starts at 8 a.m. and goes through 2 p.m. This large gathering brings together artisans, farmers, and food vendors who offer everything from herbs, to artisanal jams, to flowers, to fresh-baked bread, to eggs from certified-organic farms.
2. The Marin Market serves locals year-round on Thursdays and Sundays from 8 a.m. to 1 p.m. This farmers market is one of the largest in the state with nearly 200 participating farmers and artisans. From crepes and confections to breads and bracelets, the Civic Center market is truly a one-stop shop for all things local.
3. Point Reyes Farmers Market was the first all-local, all-organic market of its kind in the Bay Area. Held on Saturdays at Toby's Feed Barn during the 20 weeks of the growing season, the market has been serving locals, visitors, and even British royalty (on occasion) since 1995. With decades of tradition under its belt, the market has a vendor for everything. Pick up your colorful carrots, select your artisanal cheese, choose a zucchini to place on top of a crostini, and grab some wool to keep you warm all winter long. Plan to stick around for a picnic and live music after sampling the best of the Bay.
Central Coast Farmers Markets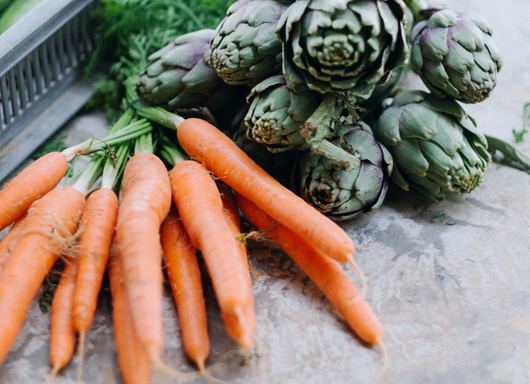 4. San Luis Obispo (SLO) Farmers Market takes place on Saturday mornings between 8 and 10:45 a.m. With over 60 vendors, the SLO market features 70-plus varieties of apples, several types of kale, and dozens of flowers—along with a host of other local products. Located on Madonna Road, the market is the perfect place to meet area farmers, find out exactly what was sprayed on the produce, and spend time with the community.
5. Carmel-by-the-Sea offers a farmers market at The Barnyard during growing season, from early May through the end of September. The market occurs on Tuesdays between 9 a.m. and 1 p.m., hosting 25 vendors for an intimate, local vibe. While it is smaller than many other markets, it makes up for it by having quality goods: Pasture-raised, grass-fed meats; organic honey; and Lisbon lemons are just a tiny taste of what the day brings.
6. Santa Barbara is home to the Saturday Morning Market, along with five others that take place throughout the week. Established in 1982, the Saturday market at the corner of Santa Barbara and Cota Streets hosts 110 vendors and is the largest farmers market in the city. Honey, dates, pistachios, berries, and flowers can be found at the stands—and in the hands of all the locals who stop by to shop.
Los Angeles Region Farmers Markets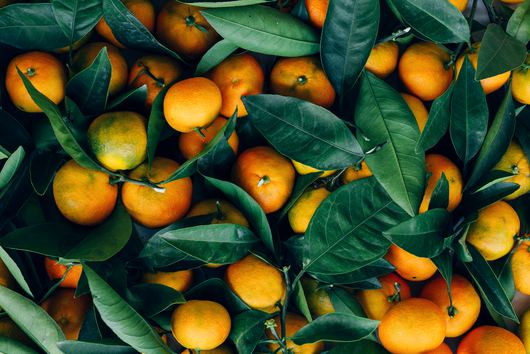 7. The Malibu Farmers Market is held every Sunday from 10 a.m. to 3 p.m. in the Malibu Library parking lot and largely features organic produce. The market is also known for its wide selection of gluten-free and vegan artisanal goods, detox products such as charcoal lemonade, and unique items like sunflower-seed milk.
8. Beverly Hills offers a Sunday farmers market from 9 a.m. to 1 p.m. along Civic Center Drive. Highlights include live entertainment and kids crafts, along with an extensive list of certified-organic producers. Beverly Hills also features many nonagricultural vendors who sell everything from coffee, to burgers, to juice, to knives.
San Diego Region Farmers Markets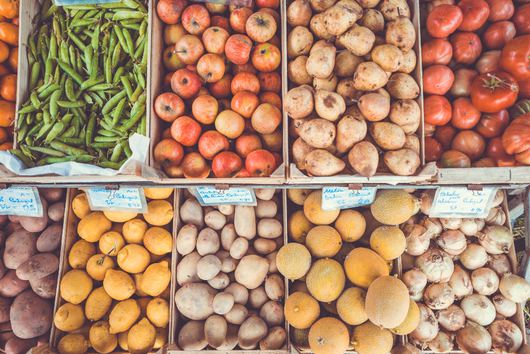 9. Ocean Beach holds its farmers market every Wednesday from 4 to 8 p.m. between Cable and Bacon Streets. Most weeks, the market hosts two musical performances to liven up the search for perfect produce. Samples are often available throughout to help patrons decide what to take home, and snacks are served by vendors cooking up everything from traditional tacos, to ceviche, to the local favorite: Torpastas, or pasta-filled baguettes.
10. The Coronado Farmers Market takes place between 2:30 and 6 p.m. on Tuesdays at Ferry Landing. This market has the additional bonuses of incredible ocean views and a backdrop of the San Diego skyline. Coronado's small-town charm comes through in the vendors who sell everything from fresh-cut flowers, to prepared foods, to all things appleーapple butter, apple cider, and dried applesーto a plant stand with every herb you need to complete your garden.