By

California.com
March 23, 2021
What makes California such a magnetic place to live in? Is it the diversity, entertainment industry, or the stunning landscapes the state has to offer? Whichever it is, the Golden State has us California dreamin'.
While Los Angeles and San Francisco are world-renowned, the charming small towns have quite the competitive edge. The affordability, cost of living, and proximity to coveted destinations are putting these places on the map. If you've decided to make the move, check out these most desirable places to live in the Golden State.
The Most Desirable Cities to Live in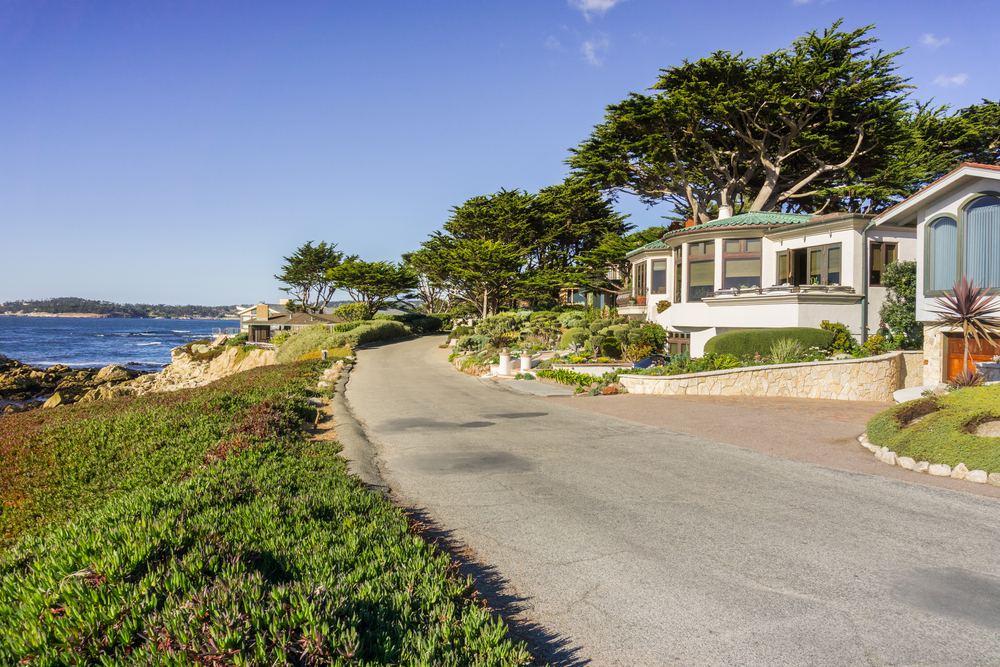 Carmel-by-the-Sea
Median home price: $1,700,000
Long to wake up to the sound of crashing waves? Consider making Carmel-by-the-Sea your home. This coastal paradise attracts people from all over the country. The white sandy beaches welcome visitors with open arms. Unlike big cities, Carmel-by-the-Sea isn't densely populated—if you like living life in the slow lane, this is the place to be.
Boasting the most stunning oceanside landscapes, this coastal city fully embraces the cozy cottage aesthetic. Despite the peaceful atmosphere, you'll never be bored here. With a thriving art community and recreational opportunities, Carmel is one of the most desirable cities to live in California. The oceanfront town is so charming that you'll end up getting a one-way ticket.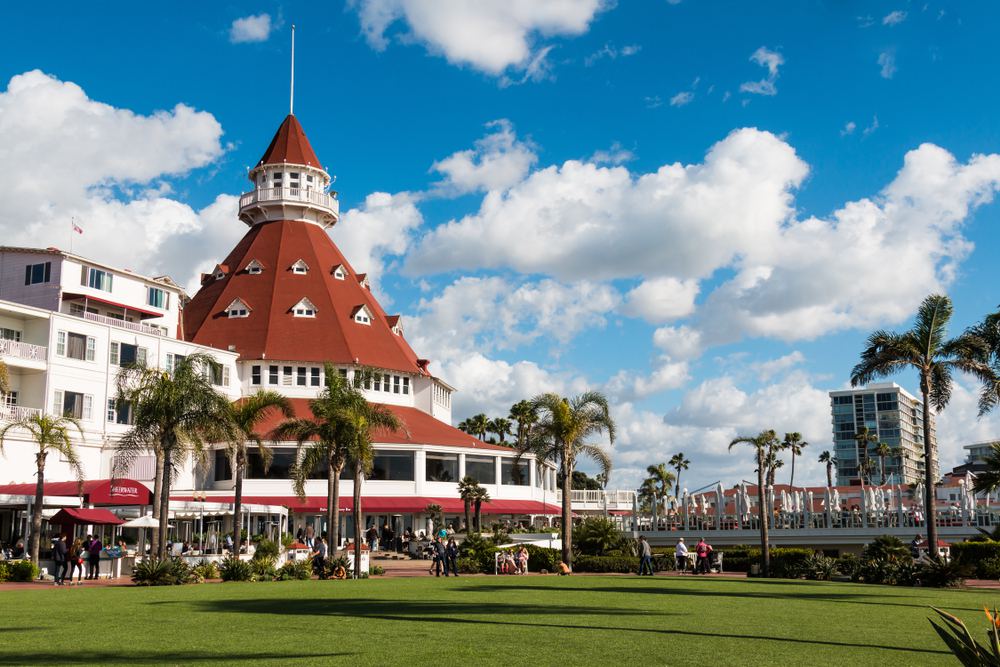 Coronado
Median home price: $2,000,000
If you love the San Diego sun, this resort town is where you belong. Coronado's coastal lifestyle provides infinite opportunities for outdoor activities—surfing, kayaking, waterskiing, and flyboarding to name a few. The 16-mile boardwalk attracts joggers, skaters, bikers, and dog-walkers. Here, you won't have to spend a day inside; Coronado is home to the finest beaches in San Diego.
The coastal city's profuse educational opportunities make it one of the best places to raise a family in SoCal. Coronado also takes pride in its strong sense of community. For those looking for top-notch amenities and endless fun, this resort town is the best place to live in San Diego.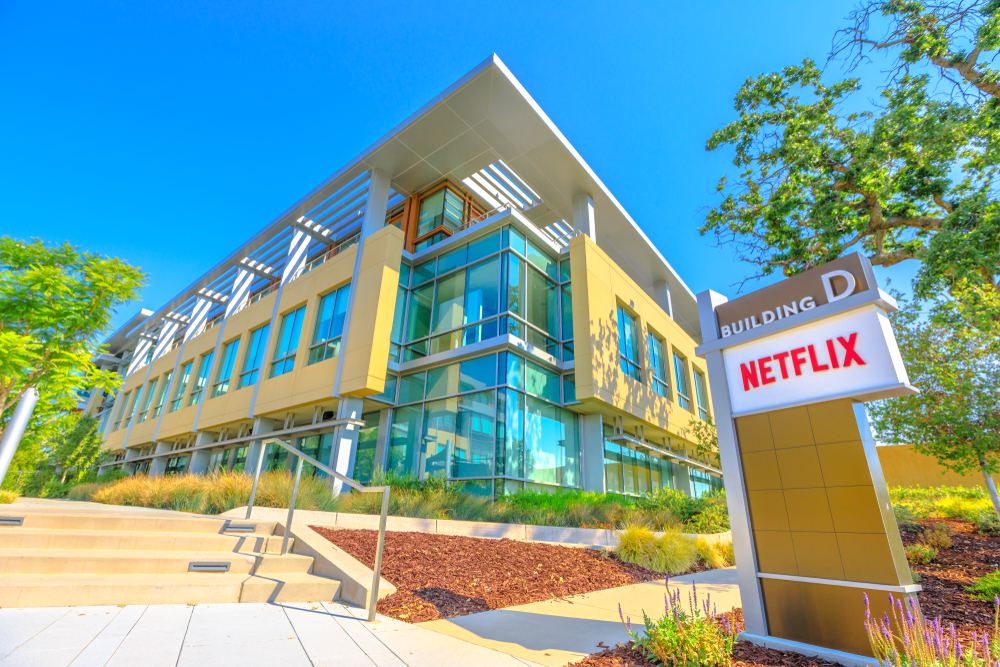 Los Gatos
Median home price: $2,142,000
Looking for a place with a charming small-town vibe? Los Gatos might intrigue you. This mountain town is a fantastic place to live. The Silicon Valley city features distinguished schools, a tight-knit community, and countless recreational activities. With many S.F. residents fleeing the big cities, people are moving to Los Gatos without having to give up the Bay Area lifestyle—this justifies the city's increasingly competitive housing market.
Several high-tech companies maintain their presence in this town—Netflix is headquartered here. Providing a well-balanced mix of residential and commercial, Los Gatos is the best small town to live in.
The Best Places to Raise a Family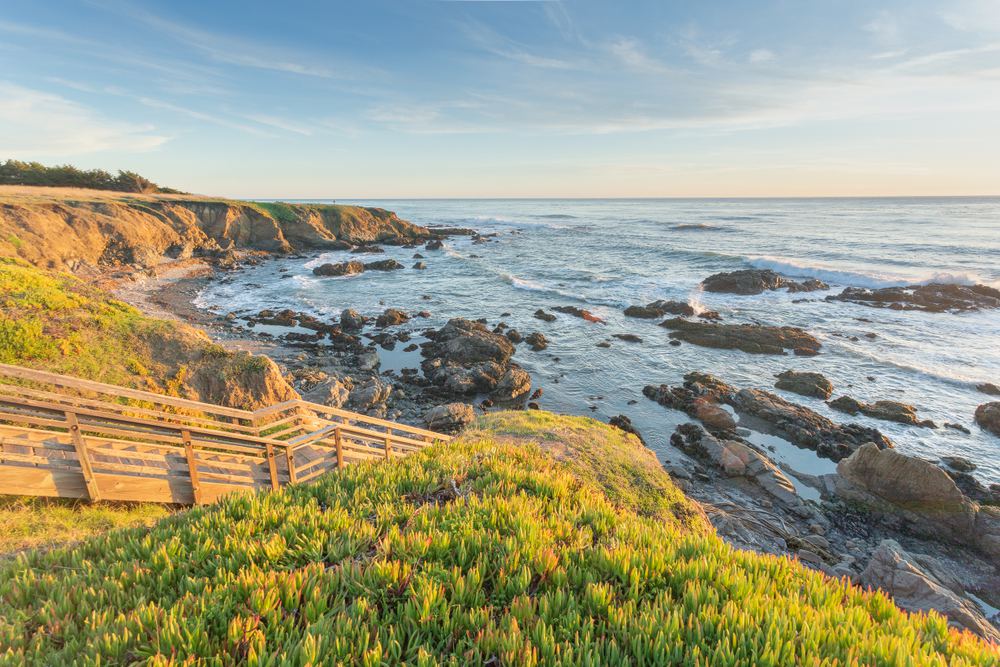 Cambria
Median home price: $807,000
Cambria is a lovely seaside village that's essentially a safe haven. The ideal place to raise families, Cambria is home to some of the top-rated public schools in the state. Though its neighbor San Luis Obispo usually upstages it, Cambria is an irresistible destination on its own. For nature lovers, this coastal town is heaven on earth.
Old-growth pine forests and expansive coastline views create the perfect setting for a quaint seaside village. Moonstone Beach and the Fiscalini Ranch Preserve are enough reasons to get you to move. With an affordable cost of living and the advantage of being by the ocean, Cambria is your ticket to beach living.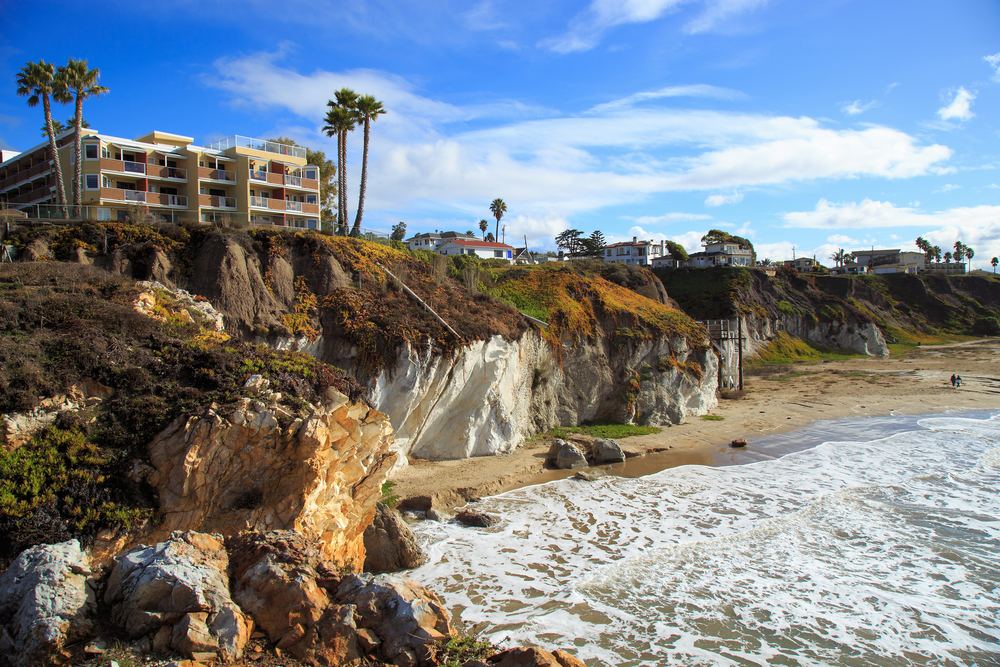 Pismo Beach
Median home price: $950,000
Pleasant climate, peculiar points of interest, and plenty of adventures—Pismo Beach is everything you look for in a small town. A part of the Five Cities Area, this quintessential Central Coast beach town is all about relaxation. Locals and tourists alike are frequently found by the waters either swimming, surfing, kayaking, or sunbathing. But if you're an adventurous soul, Pismo Beach is home to exhilarating outdoor activities to satisfy your needs.
The highlight of this beach town is the Monarch Butterfly Grove. From late October through February, thousands of fluttering butterflies flock to the eucalyptus tree-filled grove, resulting in a magnificent sight. Don't waste any time—efficiently pack your car and head over to the best small town to live in.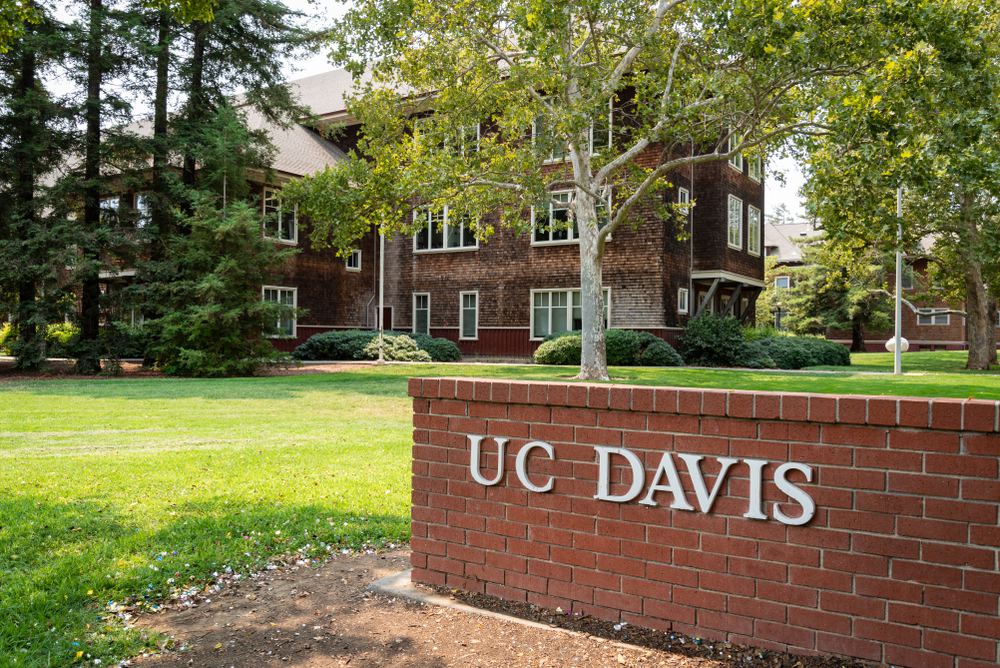 Davis
Median home price: $760,000
Davis is one of the most unique college towns in California. Known as the most bicycle-friendly city in the state, Davis is the best town to start leading a sustainable lifestyle. The distinguished UC Davis has long been the highlight of the city—the ceramic egghead sculptures scattered around the campus add more character to the Sacramento suburb.
The college town has many attractions that make it the best place to raise a family, including parks, restaurants, cafes, galleries, and cultural landmarks. With a safe and tight-knit rural community, Davis is increasingly attracting young families to raise their children.
The Best Small Towns to Live in Now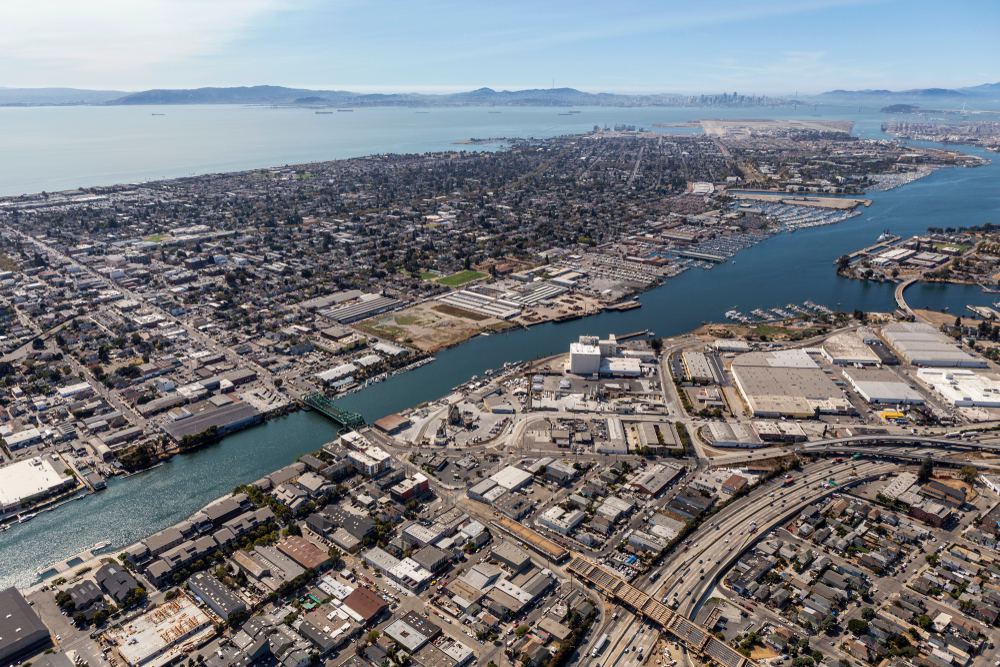 Alameda
Median home price: $1,118,000
Alameda, located right across the San Francisco Bay, is the most underrated city in the area. The Island City has the advantage of being close to both Oakland and S.F.—it has a small-town feel with big-city amenities. Alameda is a fairly diverse town and compared to its neighboring cities, it's relatively affordable.
While Alameda's competitive real estate market boasts costly median home prices, the Bay Area salaries make up for the expenses. With an abundance of fun outdoor activities in Alameda, the next exciting adventure is just around the corner.
Murrieta
Median home price: $503,000
Close to major SoCal cities, Murrieta is one of the fastest-growing cities in Riverside County. The pleasant weather and laid-back friendly community make this small town a SoCal gem. Here, the cost of living is inexpensive—not only are houses affordable, but most of them feature spacious backyards and top-notch amenities.
Whether you're a city dweller or a nature lover, Murrieta is a home for all. Employment opportunities, well-maintained infrastructure, low crime rates, and a family-oriented community contribute to Murrietta's excellent reputation
The Best Cities for Young People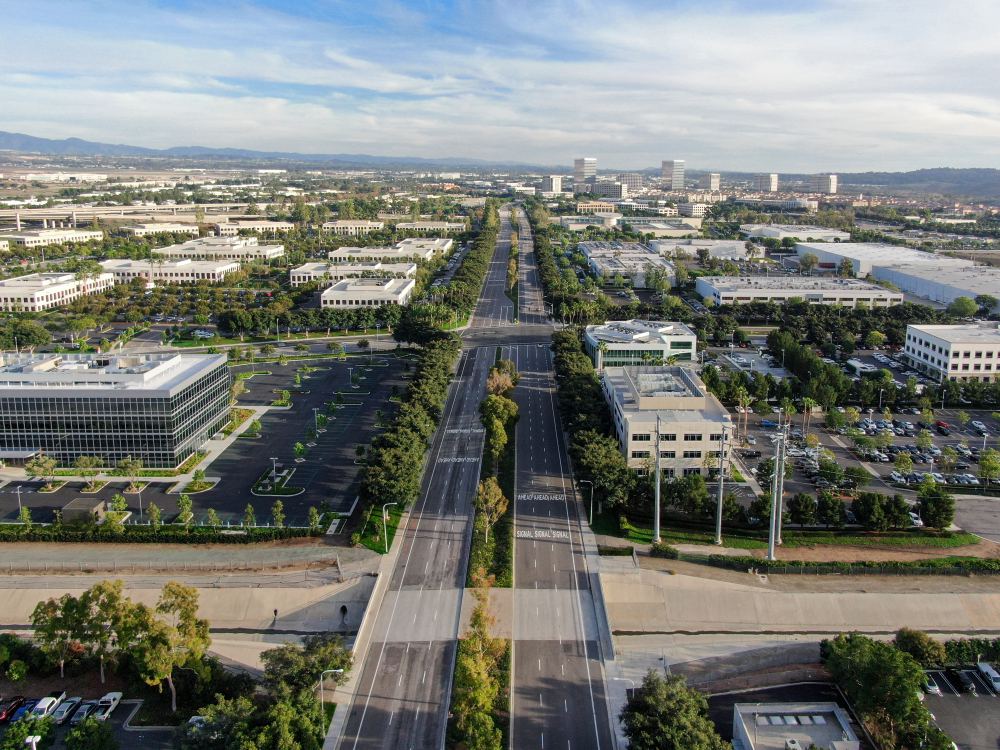 Irvine
Median home price: $941,000
It comes as no surprise as to why people are moving to Irvine. Rated as the safest big city in the entire nation, this O.C. gem is the best place to live in SoCal. Providing first-rate educational opportunities to residents, Irvine encourages people to live a greener life.
The city's economy is as strong as its education system—tech giants and major retailers like Google, Amazon, Toshiba, and Blizzard Entertainment have a strong presence here. If that hasn't intrigued you enough yet, traffic is pretty much non-existent in Irvine.

Oxnard
Median home price: $559,000
A strong economy and great housing options are two good reasons why Oxnard has become the most desirable place to live for young people. As one of the most affordable cities in the Golden State, the seaside city has all the riches of California with a low cost of living. It doesn't take much for you to pack your bags and move to Oxnard.
Boasting seven miles of white-sand beaches, the coastal town allows you to enjoy both work and play. If you're considering starting a family, Oxnard has seven distinct sectors that spread out into family-friendly neighborhoods.