As California mitigates health risks during the COVID-19 pandemic, some travel restrictions may remain in certain communities. Call the local and regional tourism offices to learn more about the restrictions in your intended destination. Thank you for reading, and stay safe.
Wondering which world-renowned vino destination features some of California's most beautiful panoramas, tastiest eateries, and exciting escapades? Want to get a taste of all this and more? Hop in your car and embark on a dreamy Napa scenic drive or two to experience pure bliss.
Explore Napa Valley and beyond by driving less than three hours from the Bay Area and passing through NorCal's most enchanting valleys. You'll get to know the abundance of Napa County and go on adventures that are as aesthetically pleasing as they are exciting.
Napa Road Trips to Take Next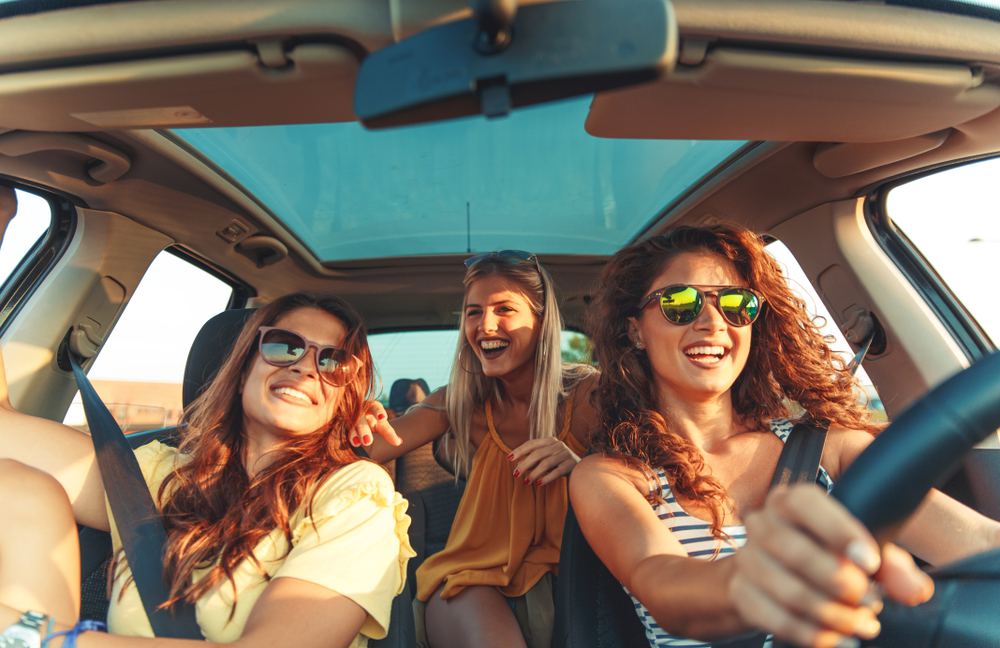 Silverado Trail
Silverado Trail is perhaps one of the most celebrated routes in the region—it's a Wine Country road trip you just can't miss. The trail runs all the way from Napa to Calistoga and features many Napa Valley attractions. Sprawling vineyards, luxury hotels, and great food—you'll experience it all along this scenic drive.
Begin your adventure by grabbing a bite to eat from Oxbow Public Market. A freshly baked pastry from The Model Bakery and an espresso from Ritual Coffee Roasters should do the trick. Then, continue your trip to discover plenty of things to do in Napa sans alcohol.
Trancas Crossing, Moore Creek, and Robert Louis Stevenson Parks are all gorgeous stops along the way. Stop by for a quick hike, stroll, or picnic. Admire the region's most popular vineyards along this Napa scenic drive as well—don't hesitate to treat yourself when it comes to dining options. Once you reach Calistoga, check out the mineral pools and hot springs. This underrated city will enchant you and keep you around for a weekend getaway.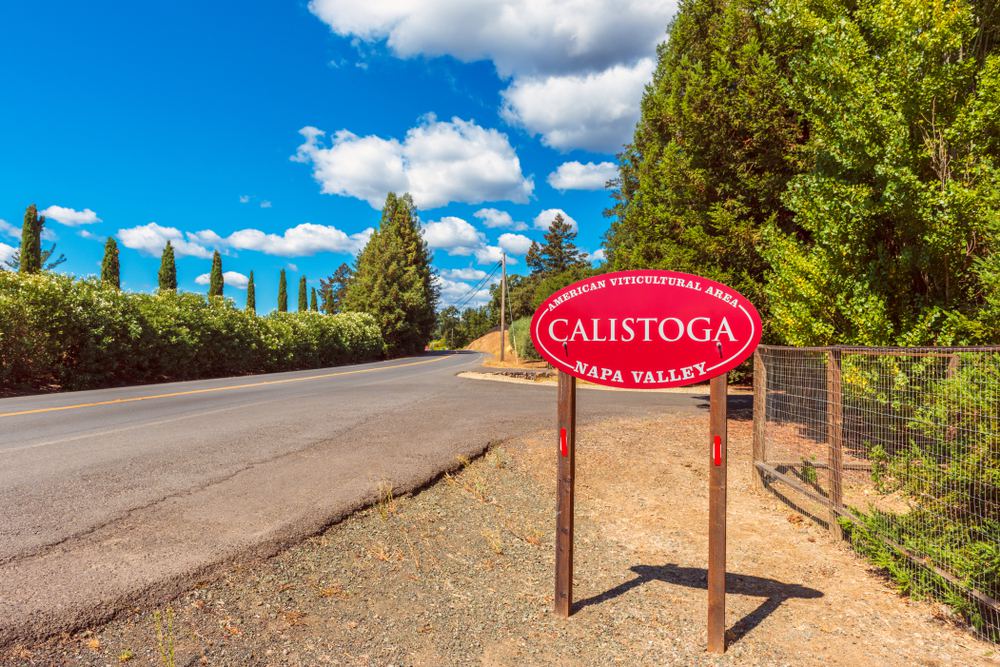 Calistoga to St. Helena
After spending a relaxing weekend in Calistoga, get back in your vehicle to continue your Napa road trip toward St. Helena. This can be done in two ways. Take a quick straight up and down 13-minute highway route toward the small city. Or, opt for a slightly more winding trip via Petrified Forests road if you have an extra 40 minutes to spare.
As expected, this road will take you to the Petrified Forest which you should definitely stop and admire. The eerily beautiful forest boasts the largest petrified trees in the world and is a sight to behold. If you're traveling with children, consider making a quick detour toward Porter Creek Road to check out Safari West. The 400-acre wildlife preserve will add an unexpected twist to your Wine Country road trip.
After stopping by Safari West, head back out to Calistoga Road before turning left toward St. Helena Road. Advancing further down St. Helena Road, it won't take long until you're surrounded again with vineyards left and right. Once you get back up on the highway, make sure to stop by Farmstead Restaurant on Maine Street for a much-needed lunch break. The fresh and organic meals will give you enough energy to tackle three Napa road trips with ease.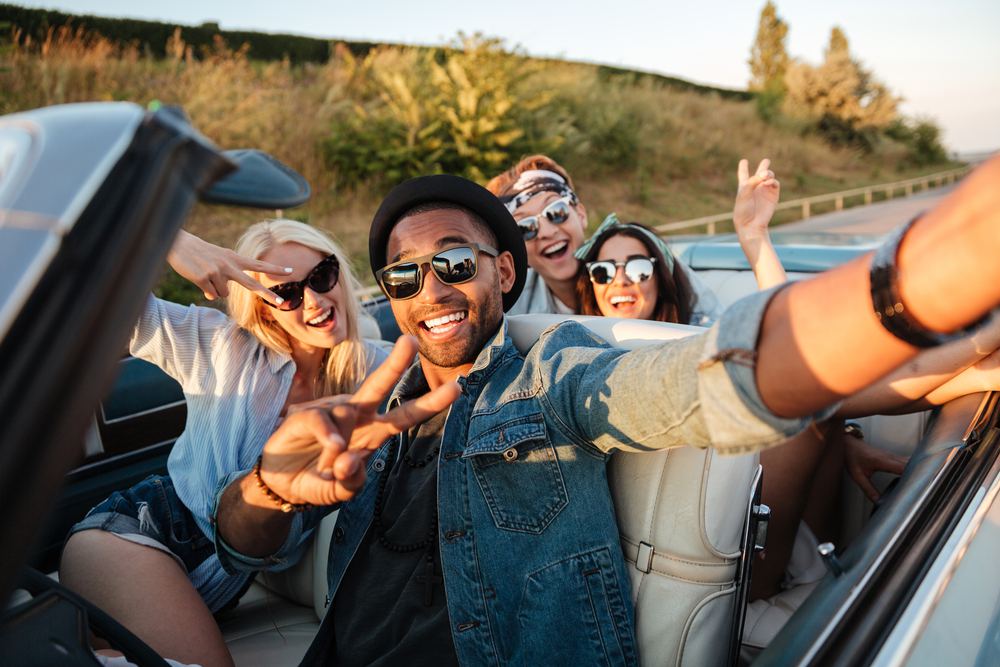 St. Helena to Santa Rosa
After having a freshly baked baguette dipped in NorCal's best olive oil at Napa Valley Olive Oil Manufacturing Company, you'll be ready to be on your way toward Santa Rosa.
This Napa scenic drive retraces a bit of the previous drive's route. You'll be cruising along forests, lakes, and creeks as you head down the Spring Mountain and St. Helena Roads. Once you get on the Sonoma Highway, take your time exploring the little roads that lead up to great vineyards along the way.
In comparison to the first half of the drive, the second portion is much more urbanized—you'll realize that as soon as you get on the highway. But, don't worry, there's still plenty of landscapes and must-see landmarks to admire in Santa Rosa. For a leisurely stroll and a beautiful lakeside picnic, head toward Spring Lake Regional Park. Here, you can enjoy hiking, biking, birding, paddling, and more fun outdoor activities.
For a cool museum trip, add the Charles M. Schulz Museum to your itinerary to check out the largest collection of original Peanuts artwork in the world. Overall, making Santa Rosa a stop on your Wine Country road trip is a decision you won't regret.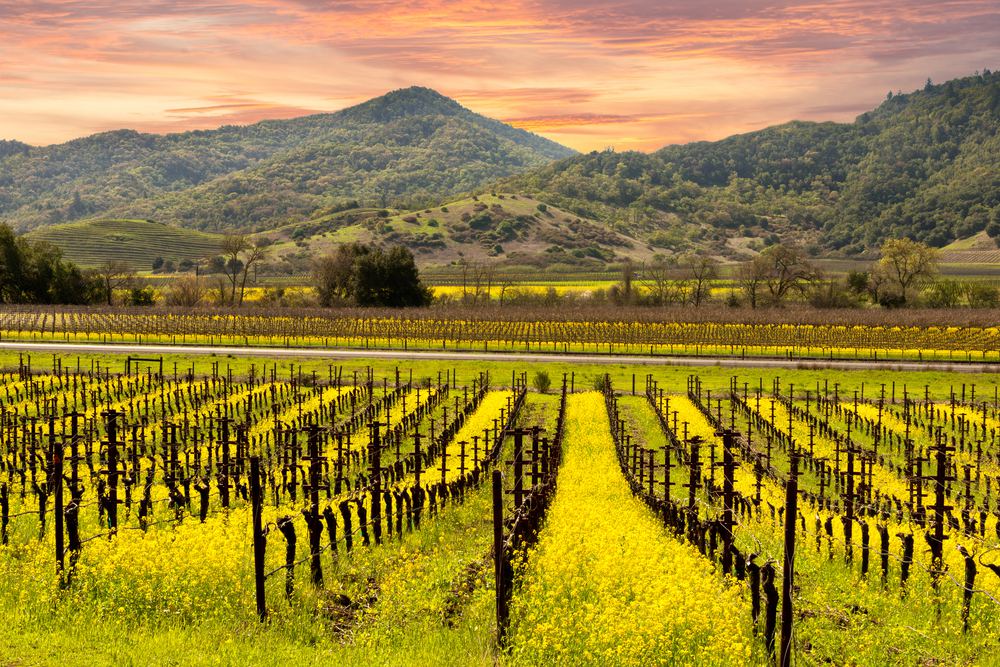 Sage Canyon Road to Yountville
Start your Napa road trip on Sage Canyon Road and it won't be long till you get front-row ticket views of Lake Hennessey. Put aside enough time to explore Napa County Regional Park District before you hit the road again toward Yountville.
Heading down Sage Canyon Road, you'll find yourself briefly back on Silverado Trail before turning left on Zinfandel Lane. Have a bit of extra time to spend exploring? Head up Rutherford Hill Road on the Silverado Trail to be greeted by fantastic wineries and the gorgeous Auberge du Soleil resort. Enjoy a meal at the restaurant on the terrace overlooking the valley for an elegant, swoon-worthy dining experience.
Make a left turn as you reach Highway 128 on Zinfandel Lane. Here, you'll pass by Rutherford and Oakville, where your foodie heart will rejoice with the abundance of dining options. Your Napa scenic drive will continue straight down toward Washington Road. Once you see the famed "Welcome to Napa" sign and Michelin-starred The French Laundry, you know you've arrived.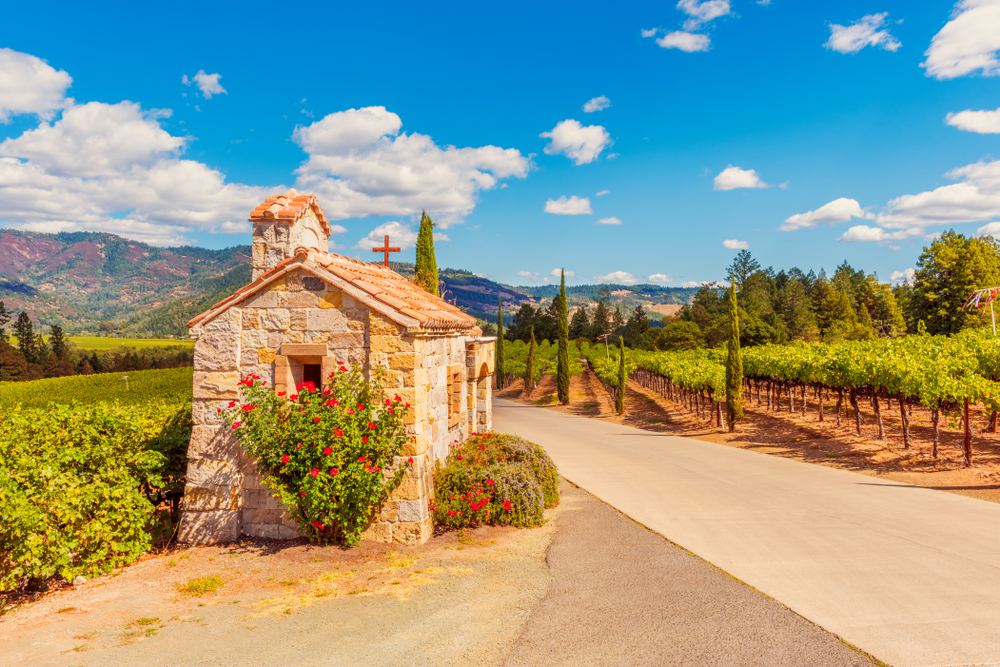 Highway 128
Highway 128 connects the Mendocino Coast to Sacramento Valley through the beautifully winding routes of Wine Country. In other words, if you've been looking to take a rejuvenating day trip from Sacramento, this is the way to go.
This scenic Napa drive takes you away from the usual hustle and bustle and celebrates the best of the region. Whatever portion of the highway you choose to drive, you'll discover awesome eateries, captivating nature, world-class wineries, and beautiful architecture.
Dreaming of being in a Western? Consider checking out Geyserville. The old-timey storefronts and wooden boardwalks have a certain rustic charm to them that make you feel like you've traveled back in time to the Wild, Wild West. More of a Victorian architecture fan? Make Cloverdale a stop on your Napa road trip. The thriving arts community, cool stores, galleries, and boutiques will captivate you in a heartbeat.
Highway 128 has so much more to offer—the only way to find out what you like best along this wine country road trip is to spend time discovering it yourself. The opportunities for exploration are endless.