By

California.com
April 28, 2021
As California mitigates health risks during the COVID-19 pandemic, some travel restrictions may remain in certain communities. Call the local and regional tourism offices to learn more about the restrictions in your intended destination. Thank you for reading, and stay safe.
Is dinner and a movie beginning to feel a little been-there-done-that? Don't worry, the Golden State is the best place to date—there's so much more to do than just feeding each other (although that's cute too).
It doesn't matter if it's your first date or 10th anniversary, California has no shortage of unique dates to plan. Thanks to crashing waves, luscious nature, and endless sunshine, romantic opportunities are infinite. Impress your partner with these unusual date night ideas and we guarantee you'll land a second date.
Weird Dates You'll Both Love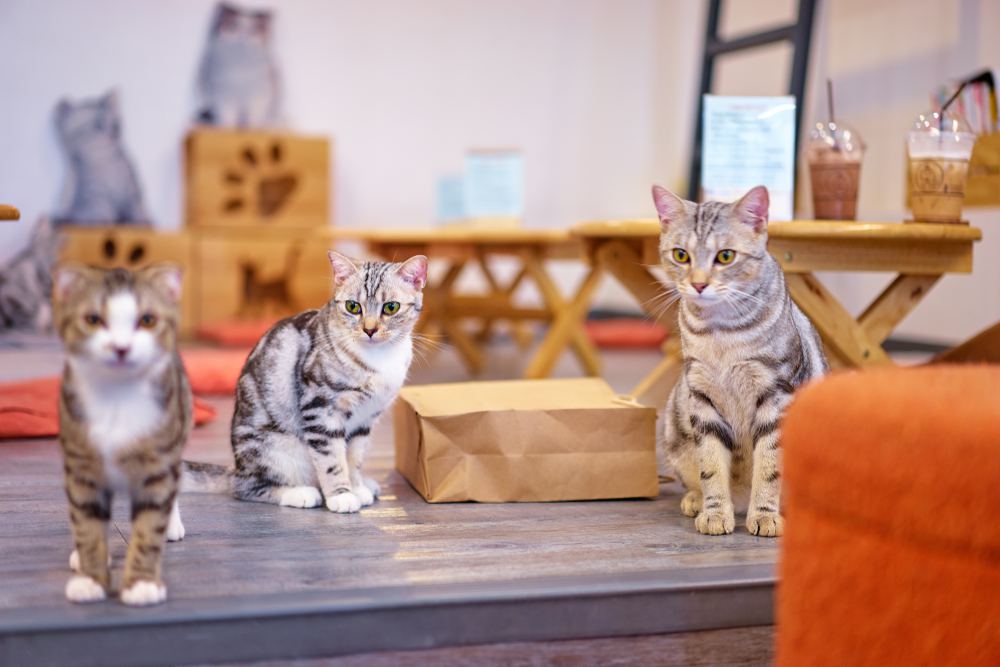 Get Cozy at an Animal Cafe
Enjoy the company of furry friends? Take your date to one of L.A.'s many animal cafes. Order a latte, tea, or snacks before getting your daily dose of cuteness from the adoptable animals. Snuggle with lap dogs at The Dog Cafe in Rampant Village; if you happen to fall in love— you're in luck. Many of the rescue pups are looking for their forever homes.
For the feline-lover couples, CatCafe Lounge in West L.A. invites you to sip on delicious cold brew while lounging in a room of purry adoptable angels. Isn't this the most unique date idea you've ever heard of?
Play Miniature Golf at S.F.'s Mission Bay
At Stagecoach—Mission Bay's only outdoor golf course—you'll get the perfect opportunity to see how your date handles a little competition. Open for golfers with pre-purchased tickets, this unique couples activity is the perfect outdoor date idea you haven't thought of. The 18-hole "Boom and Bust" course boasts scenic surprises at every turn, with no shortage of cute selfie ops.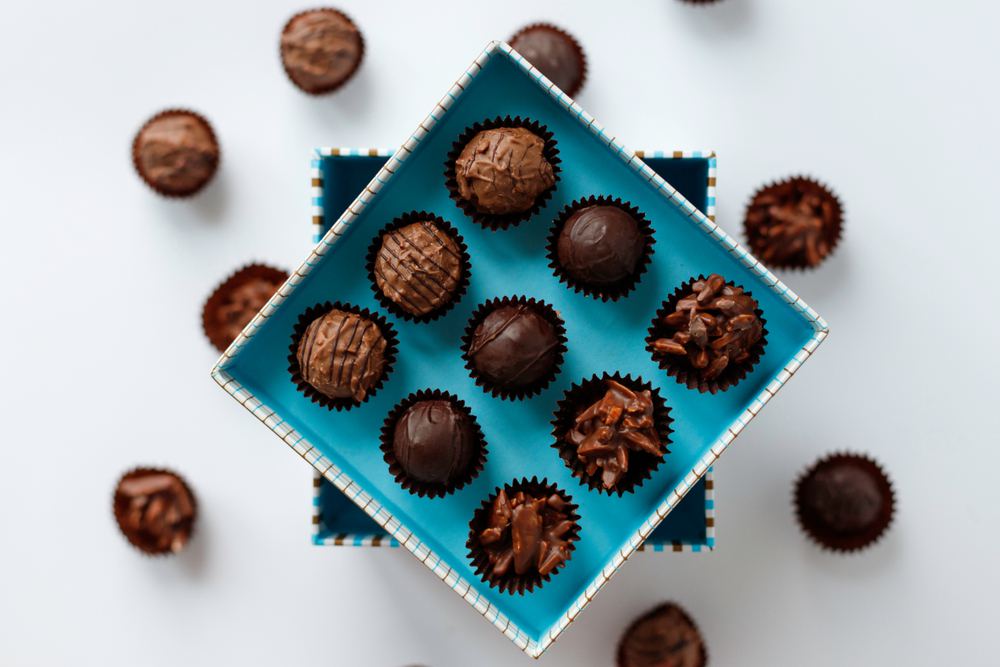 Tour the Chuao Chocolate Joy Factory
The Beatles said all you need is love—but a little bit of chocolate makes everything better. If you're looking for unique first date ideas, ditch the restaurants and take your potential sweetie out on a tour of this local chocolatier. Engage your senses at the Chuao Chocolate Joy Factory, where visitors are guaranteed creative flavor combos.
Crafted with care and family recipes, the factory (open during normal circumstances) hosts guided tasting tours. Savor the exquisite flavor pallets as you watch the chocolates being made up close—it doesn't get more romantic than this.
Unique Date Ideas in Southern California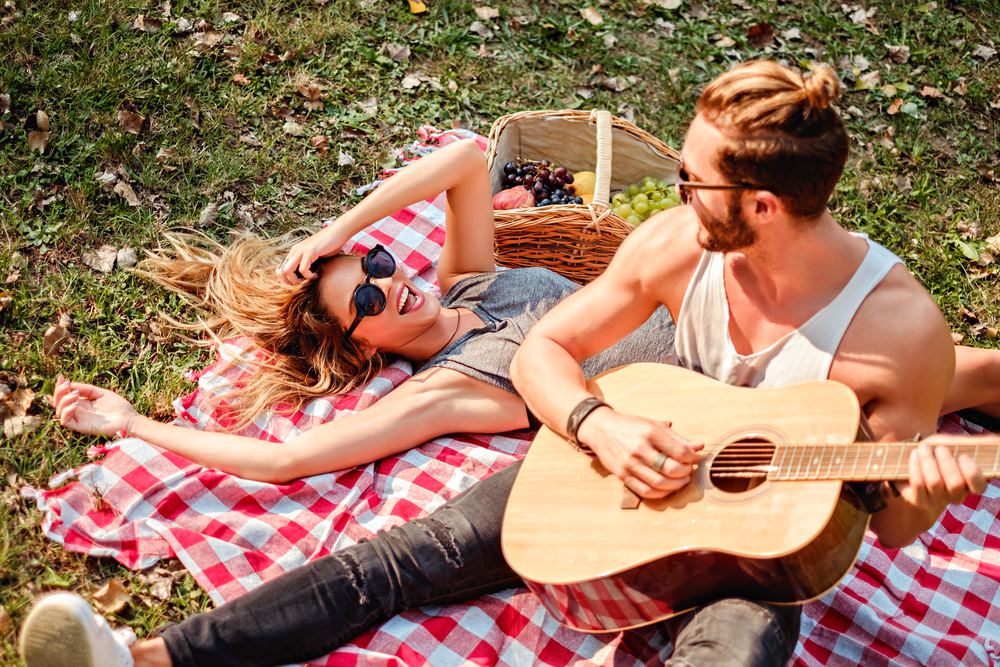 Embark on adventures in Cambria
Pine-clad vistas, soft sandy shores, and majestic hues of the blue Pacific waters—need we say more? Cambria is an underrated seaside village wooed by the coastal wind. While the beach is an obvious choice, a more unique anniversary date idea would be cruising on scenic drives and visiting nearby state parks at this enchanting destination.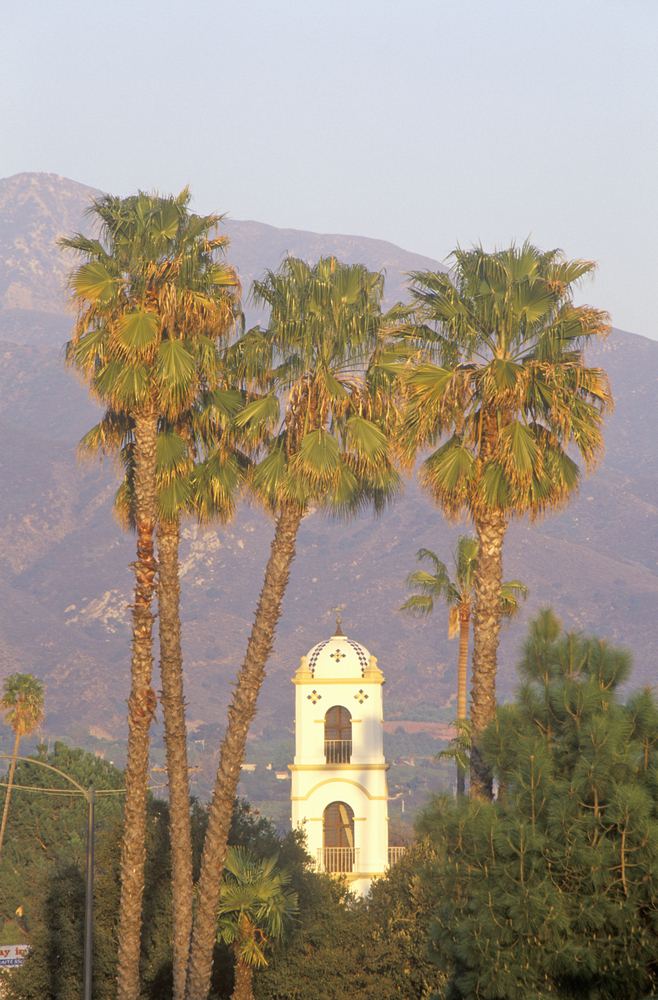 Get lost in Ojai Valley
If you want to plan a cute outdoor date in SoCal, why not choose California's own paradise, where laid-back vibes reign year-long? Home to shops, art galleries, and restaurants, Ojai Valley makes for the perfect couples getaway. Blue skies, palm-fringed streets, and endless orchards of citrus and avocado—when in Ojai, love is in the air.
Catch a Flick at Sunset Drive-In
Want to be just like Danny and Sandy from Grease? Throw on your favorite leather jacket and head to San Luis Obispo's Sunset Drive-In—a uniquely romantic date idea to try with your film-buff partner. Operating since 1950, the can't-miss drive-in theater offers plenty of parking for you to get cozy and enjoy the flashing double-feature.
Unique Couple Activities in Central California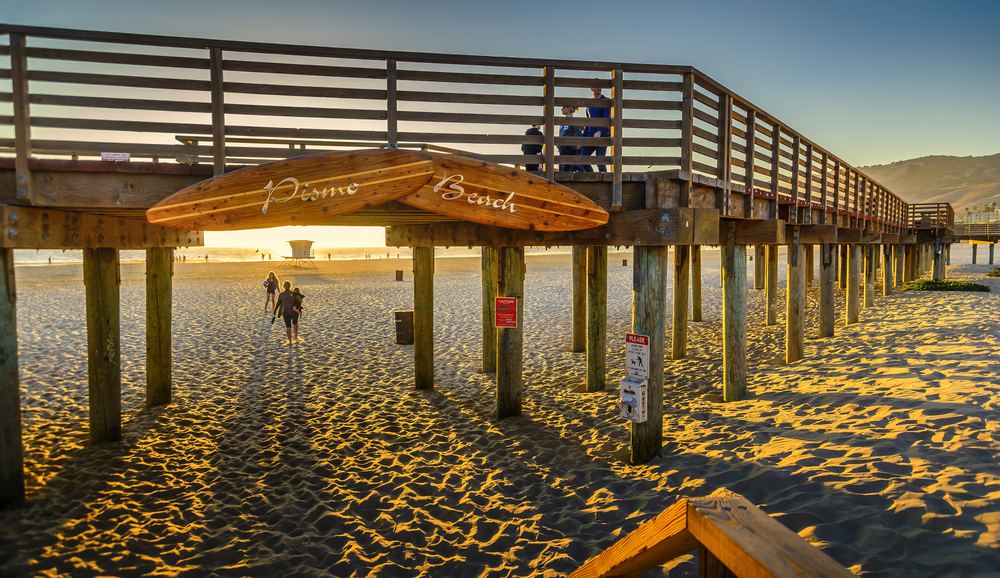 Ride Dune Buggies on Pismo Beach
Romance isn't always cuddling on the couch and gazing into each other's eyes. Sometimes, it's an adrenaline-filled dune buggy ride that fills you with a thrill of a lifetime. With Sun Buggy, you can chase the desert sun on a roller coaster with no tracks. If the Pismo Beach dunes don't seem like a unique date idea at first, soaring through them will make you feel otherwise.
Check out the Oldest U.S. Government Building in California
Are you and your date history fanatics? You're going to love visiting the Old Customhouse in Monterey—the first designated California Historical Landmark. The Spanish Colonial-style adobe building is where Commodore John Drake Sloat claimed California as a part of the U.S. This time skip the cute morning date spots on the Central Coast and get your much-needed dose of California fun facts on this weird date instead.
Unusual Date Night Ideas in Northern California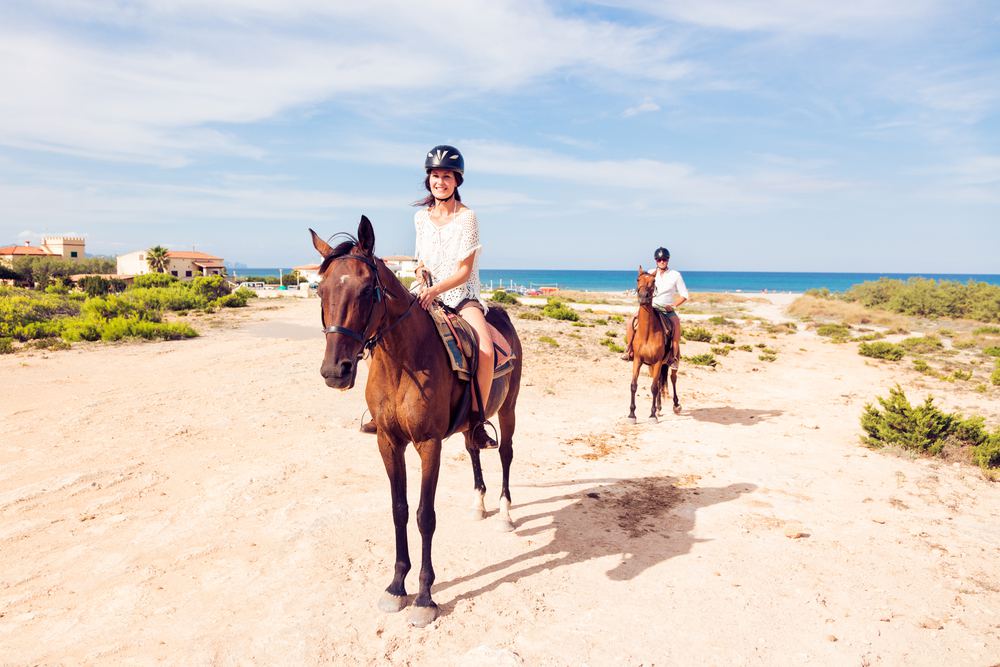 Ride horses along the beach
Tired of going to the same restaurant? Escape to Half Moon Bay for a horseback ride and peace of mind. Only 45 minutes south of San Francisco, Half Moon Bay feels like a world away. Craggy rocks, tide pools, and towering coastal redwoods dot the shoreline; intake the unmatched landscape.
Horseback riding is one of the best ways to experience the sweeping beauty of the coast. Half Moon Bay's unspoiled coastline invites equestrians to explore the miles of trail along the shore. Ride along the beach with your loved one for a fun and unique date idea.
Take a stroll down Lovers' Lane
What better place to work up the nerve to kiss your date than at Lover's Lane? Nestled in the Presidio, the romantic trail increases your heartbeat as Monterey cypress trees watch over your one and only.
The curvy line of branches at Lover's Lane adds an artsy spin for your unique date idea. Unfurl a blanket, munch on snacks, and connect with nature at this scenic eucalyptus grove.
Unique At-Home Date Ideas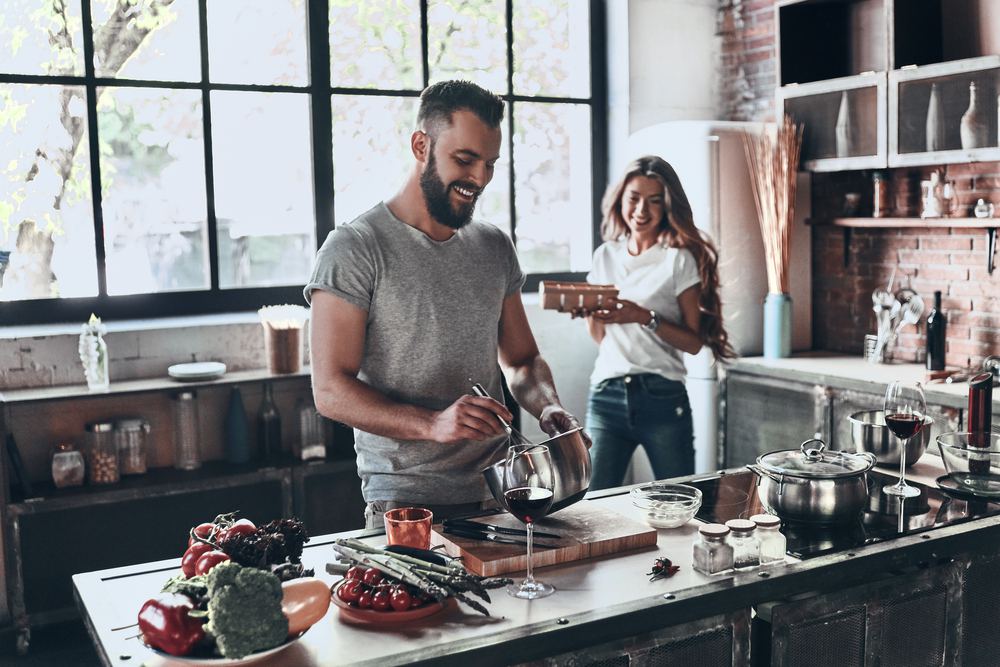 Make a Gourmet Meal
If the key to your date's heart is through their stomach, this unique date night idea is perfect for you. Unleash your inner Jamie Oliver and impress your loved one with a fine-dining experience they'll cherish forever. Set the mood, dim the lights, and deck the table with handcrafted dinnerware from Heath Ceramics—you'll be killing the at-home-date game.
Have a Paint Off
Grab whatever is at hand—markers, crayons, watercolors, even random pencils in your junk drawer—and challenge your significant other to a paint-off. Use your kitchen table as a subject for your next abstract. Grow closer with each brushstroke on this unique at-home date idea and find all the painting essentials provided by the California-based Art Supply Warehouse.
Unique Virtual Date Ideas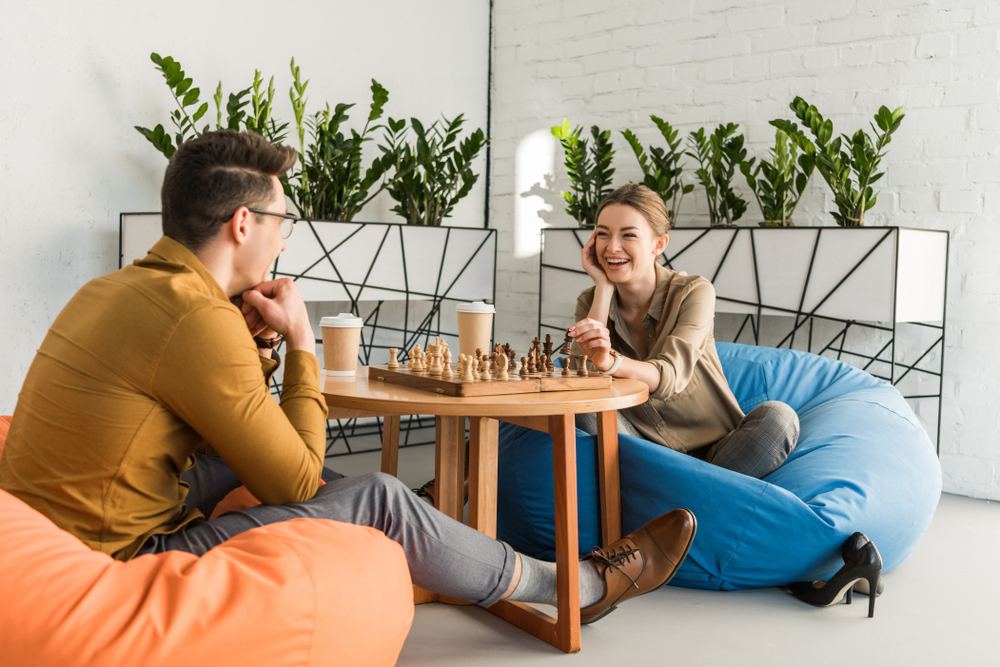 Plan a Virtual Game Night
Since 2020 made us all licensed Zoom pros, why not make the most of the new norm? Adapt all your favorite games into virtual mode, don your cozy pajamas, and just play. The best part about this slightly unique virtual date idea is that all your favorite games have online versions—21 Questions, Monopoly, Scrabble, you name it, it's there.
If your significant other's the competitive type, feel free to raise the stakes. Add twists to every game, such as the winner dares the other to post something funny on their Instagram.
Go on a Virtual Museum Tour
One pro of virtual dates? You can basically take your loved one anywhere in the state. Share screens and "walk" around the California museums for a socially distanced culture fix through online exhibitions. If you're a fan of San Diego museums, you'll have plenty to choose from. Online viewing rooms, art talks, and live stream events are offered far and wide. This unique and romantic date idea is as good as it gets.