As California mitigates health risks during the COVID-19 pandemic, some travel restrictions may remain in certain communities. Call the local and regional tourism offices to learn more about the restrictions in your intended destination. Thank you for reading, and stay safe.
Longer days and warmer weather signify that it's time to put your best foot forward with exciting summer date night ideas. Plan an alfresco rendezvous with your partner and enjoy California's many summer entertainment opportunities. Whether you're looking to spice up your relationship or impress on a first date, the best summer date ideas in California have your back.
Cute Summer Date Ideas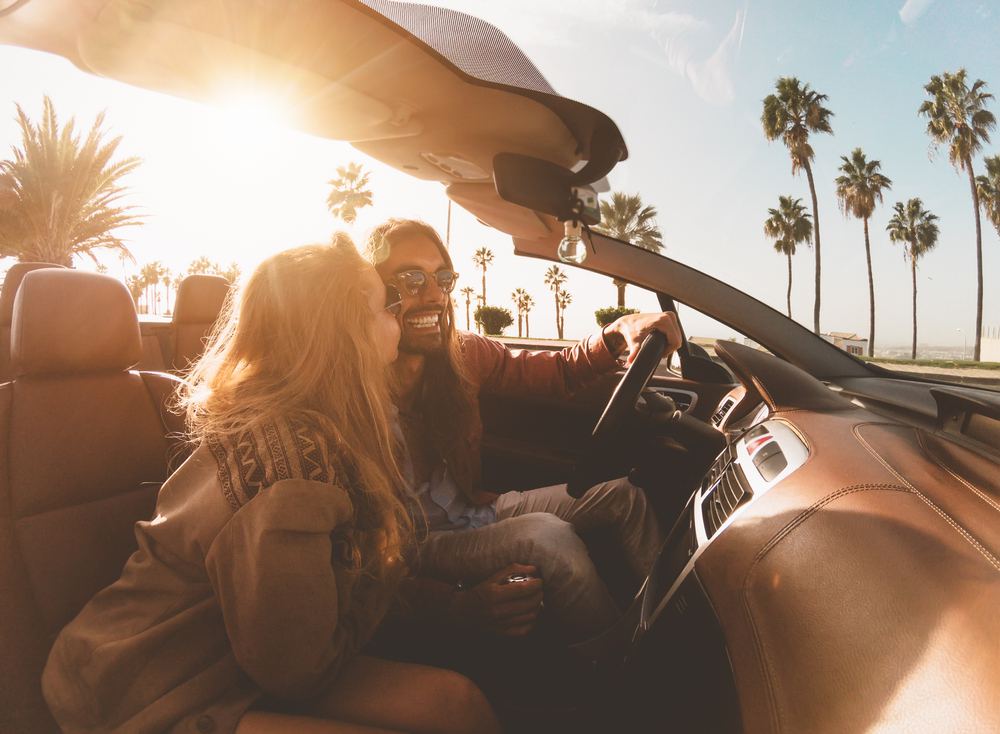 2. Try Local Chocolate at Ghirardelli Square
Boutiques and restaurants line the chocolate-scented Ghirardelli Square in San Francisco. Explore the square, head to the nearby Fisherman's Wharf, and have fun sampling California-made chocolates. This unique thing to do in S.F. is both a fun summer date idea and a mini-city tour in one.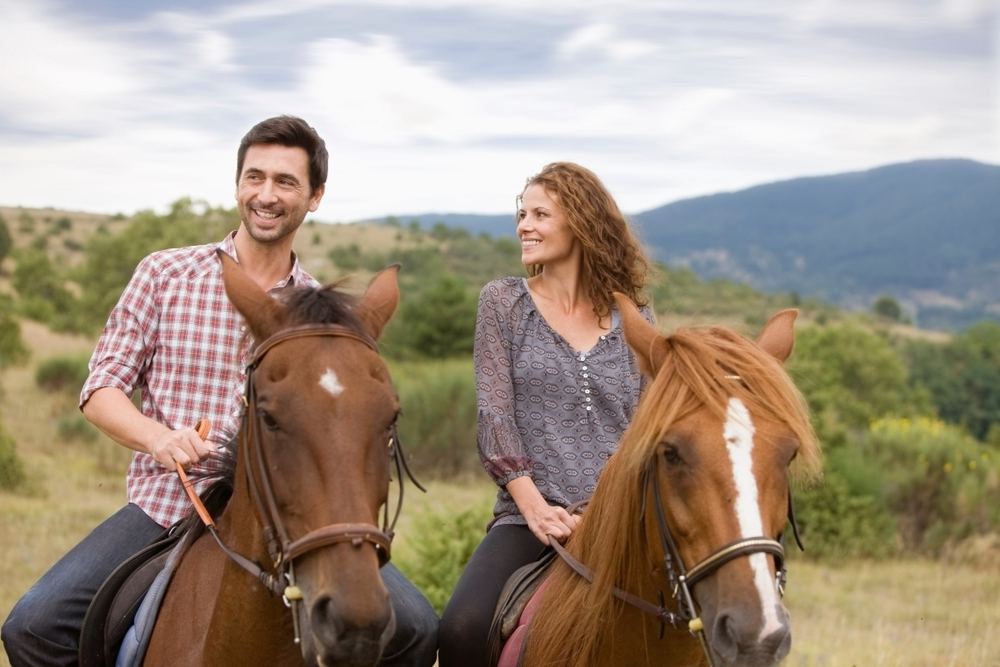 3. Go Horseback Riding at Lake Tahoe
Trust Alpine Meadows Stables in Tahoe City to help you plan a cute summer date near Lake Tahoe. Trek beautiful trails, share a romantic experience, and see the city like you never have before with this top thing to do in Lake Tahoe. Is there anything more romantic than riding into the sunset with your significant other?
Fun Summer Date Ideas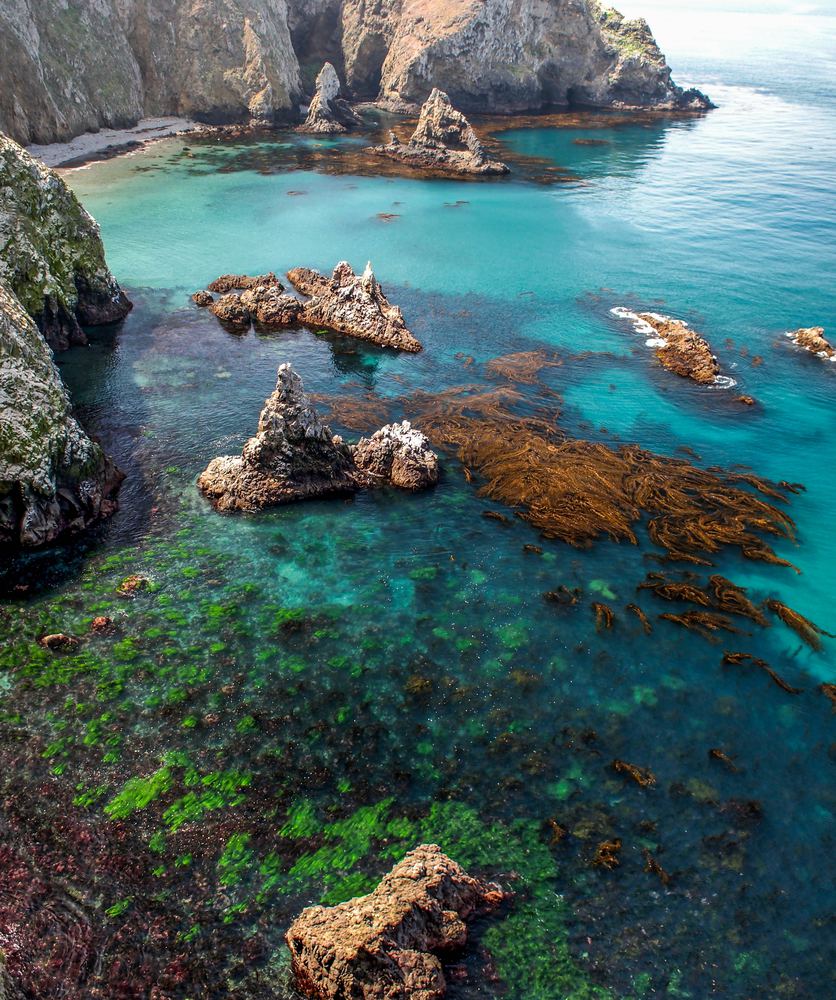 4. Escape to Channel Islands
The five ecologically filled islands that make up Channel Islands National Park are adventure-filled havens. Take advantage of the warm summer weather and engage in a variety of water activities from sailing to swimming. If you'd like to turn your fun outdoor date in SoCal into a weekend getaway, consider booking a spot at one of the island's campsites in advance.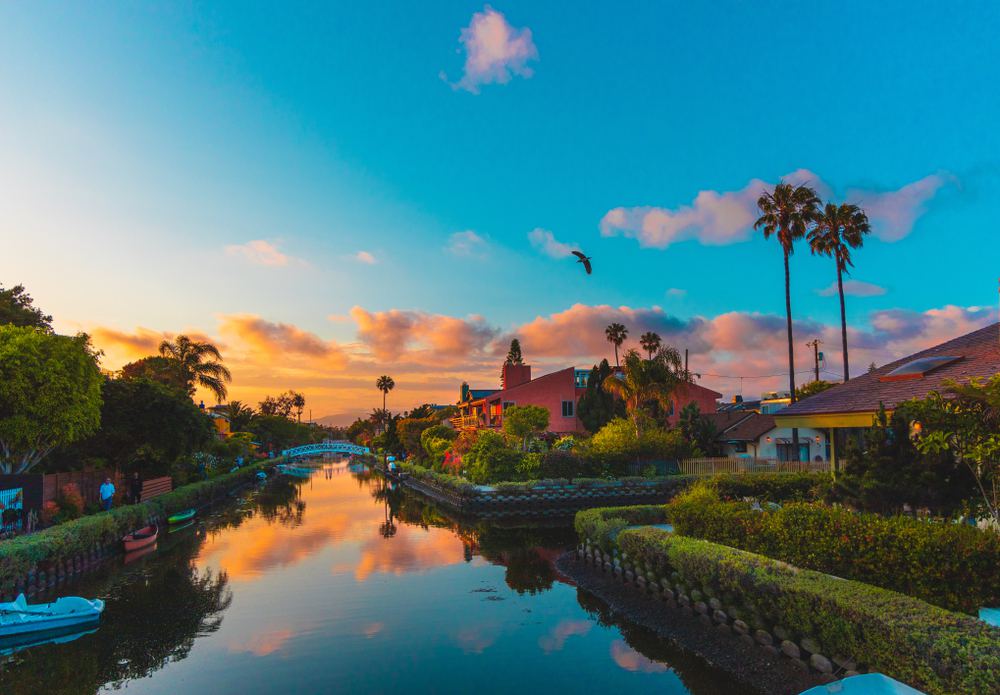 5. Go on a Gondola Ride at the Venice Canals
Get a taste of the famed Italian hideaway in California by taking your date along on a gondola ride at the Venice Canals. Glide across the water, snap beautiful pictures, and wow your partner with this out-of-the-box fun summer date idea.
6. Complete the 17-Mile Drive
What's better than 17 little adventures brought together by a scenic coastal road trip? 17-Mile Drive offers you all that and more. This fun summer activity for couples allows you to enjoy a quintessential California experience filled with nature, wildlife, and good eats.
Creative Summer Date Ideas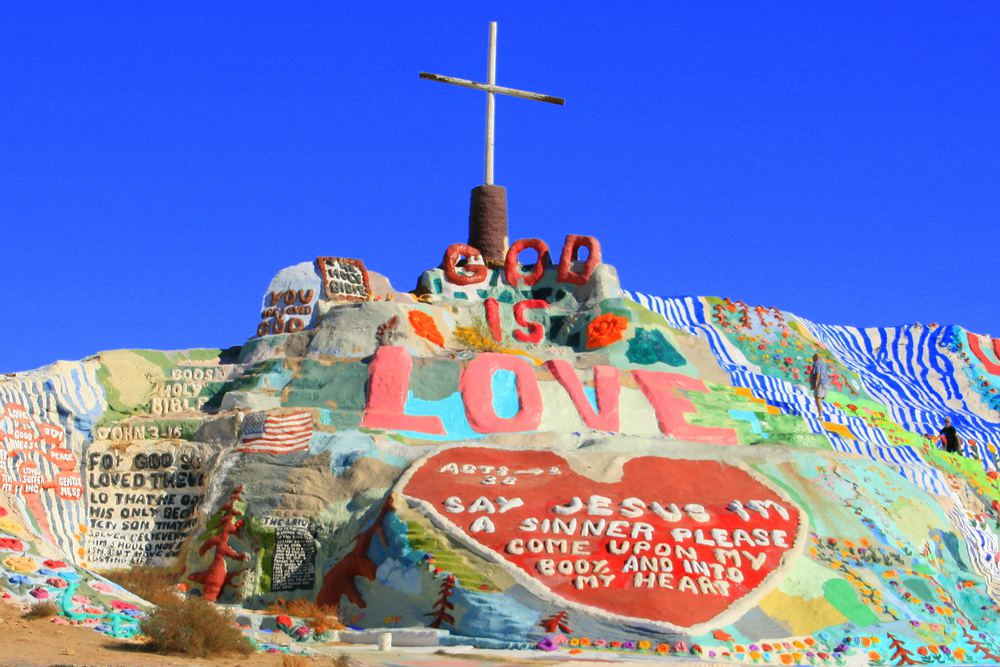 7. Head to the Famed Salvation Mountain
This man-made mountain in Calipatria has gradually gained fame over the years for its kaleidoscopic artwork. Head to this weird California spot to check out the testament to religion, art, and love for a cheap summer date idea that doesn't disappoint.
8. Plan a Photoshoot Among California Poppies in The Antelope ValleY
You'll feel like you've stepped into a fairytale as soon as you walk through the orange-covered slopes of Antelope Valley Poppy Reserve. As one of the most beautiful places to see wildflowers in California, this beautiful spot serves as the perfect backdrop for a photoshoot on a romantic summer date.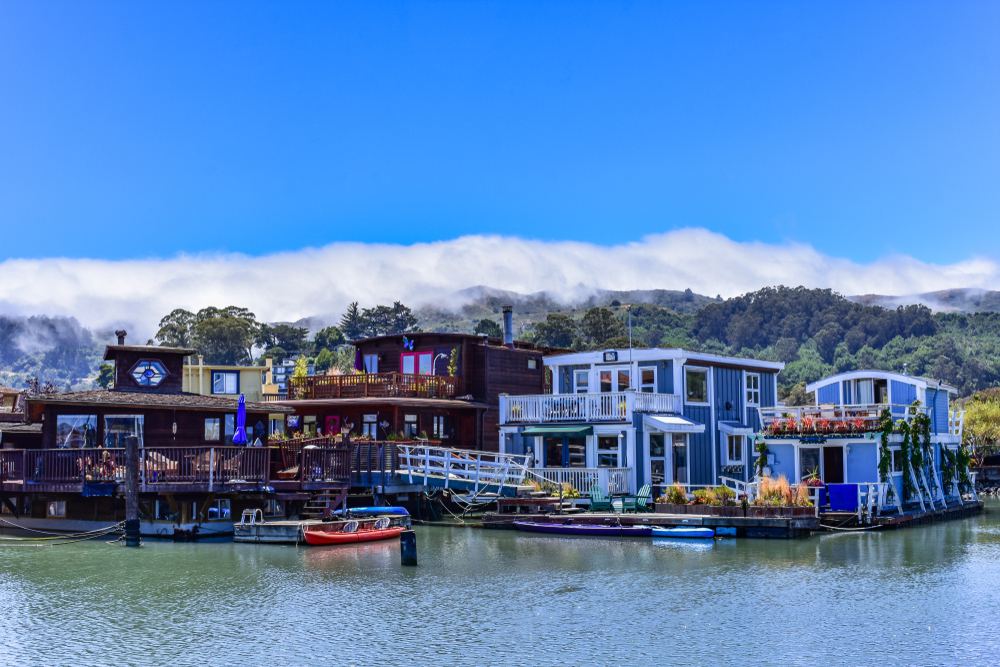 9. Book a Floating Home in Sausalito
The Golden State boasts plenty of unique experiences and the floating homes in Sausalito are a prime example. Plan a weekend getaway to Sausalito with your S.O. and spend a few days exploring the charming town. The summer date night ideas you can plan at this NorCal destination are endless.
Free Summer Date Ideas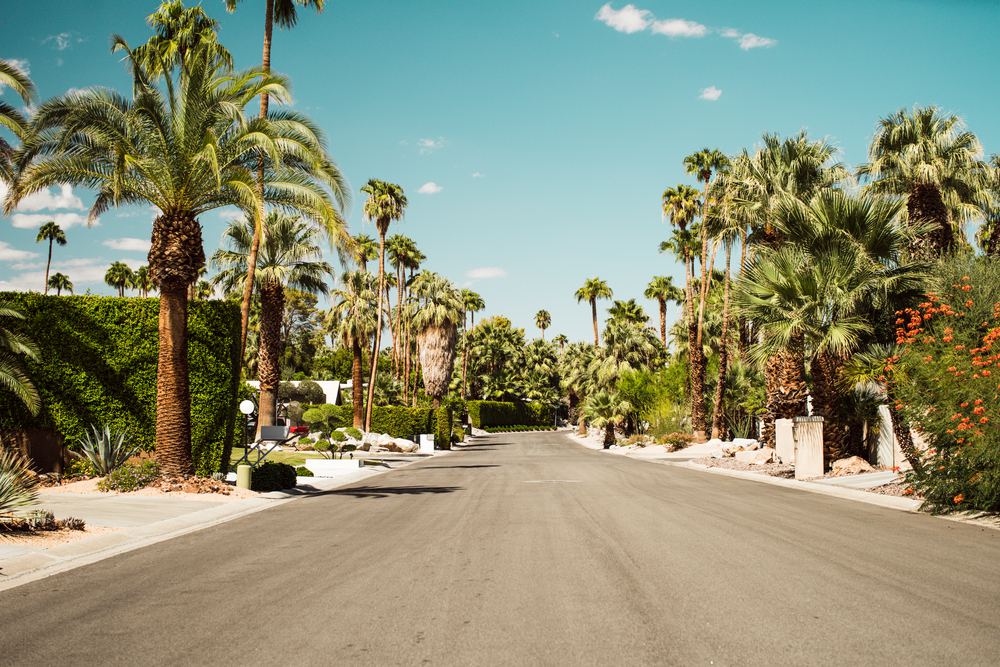 10. Discover Mid-Century Modern Architecture on a Self-Guided Tour
Are you and your partner architecture buffs? You'll love driving along the sunny Palm Springs roads and exploring the gorgeous architecture. This cool thing to do in Palm Springs is a free summer date idea that's totally customizable and quintessentially Californian.
11. Head to the Beautiful Getty Villa
Make the picturesque Getty Villa a stop along your Pacific Coast Highway road trip and step into the ancient world of Greece and Rome. Gardens, architecture, and art exhibits—this gorgeous SoCal spot has everything you need for a memorable and romantic summer date.
12. Check out the Murals at Chicano Park
Located in San Diego's oldest Mexican-American neighborhood, Chicano Park is a treasure trove of murals. Visitors from all over the state come to check out the colorful murals—and you should too. If you get tired of walking around, continue your summer date night by grabbing a bite at one of the many authentic Mexican eateries in the area.
Adventurous Date Ideas To Try This Summer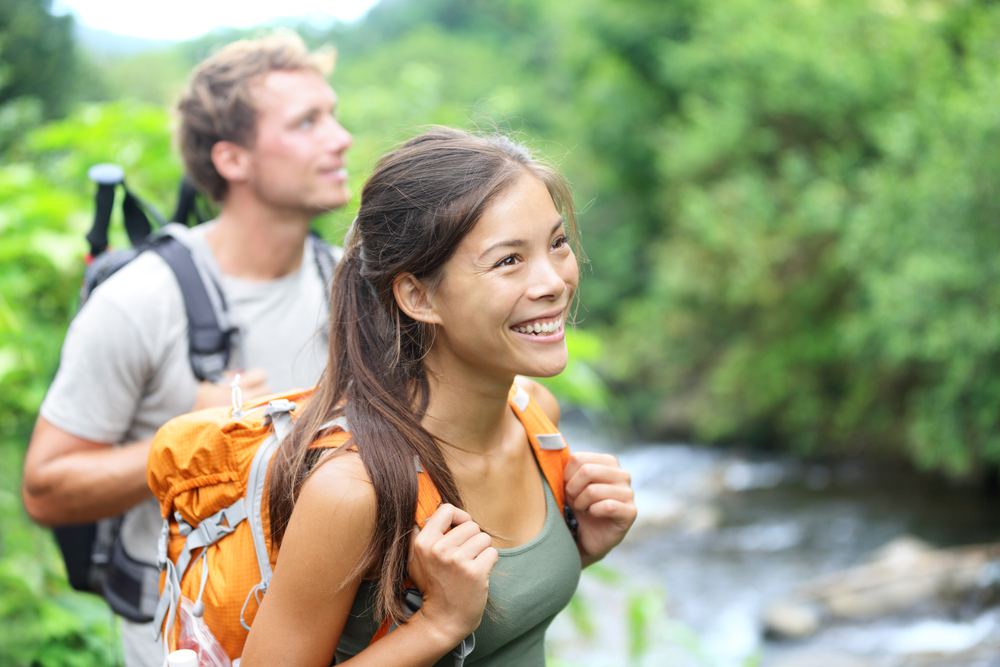 13. Hike to Escondido Falls
Adventurous couples will have a great time hiking to the breathtaking Escondido Falls. At just under four miles, the out-and-back trail features views, wildflowers, and a show-stopping natural attraction. After your hike, consider another adventurous date idea: Head to the nearby Zuma Beach in Malibu for a refreshing dip.
14. Sail Away to Catalina Island
Who would say no to a dreamy boat ride in Southern California? Just 22 miles and a short ferry ride away, the island off the Long Beach coast is a dreamy destination for many. Enjoy dramatic vistas of the coastline on your romantic summer date, grab a bite at the dining hotspots, and keep an eye out for wildlife.
15. Escape to the Mendocino Coast
Looking for a more secluded getaway? Escape to the rugged Mendocino Coast. The natural scenery instantly captivates you, and the Victorian mansions perfectly contrast the jagged cliffs of this NorCal destination. The options for hotels are endless, and so are the summer date night ideas.
Outdoor Summer Date Ideas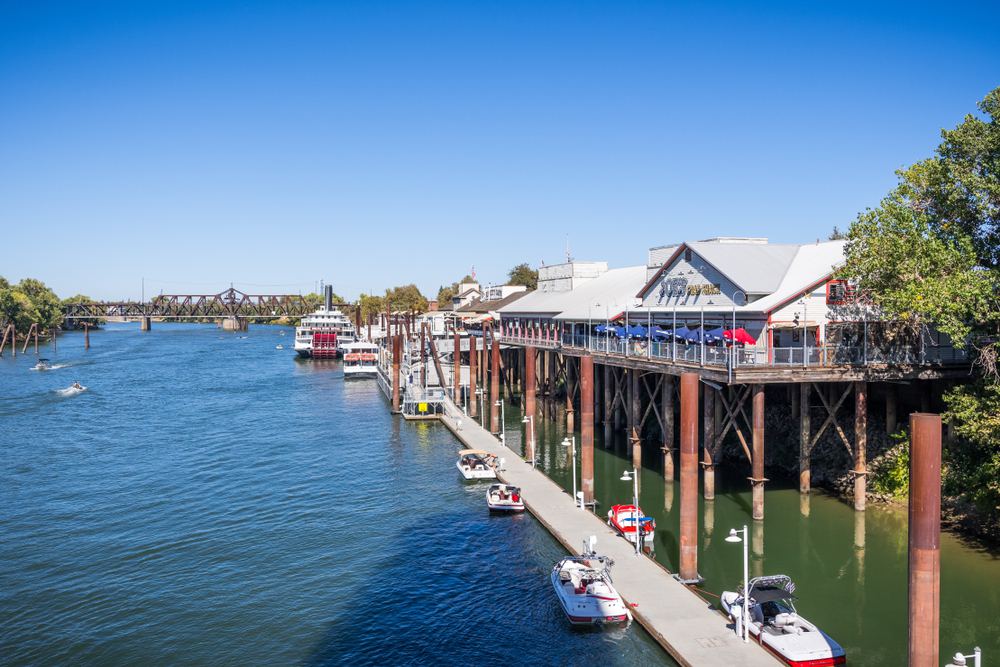 16. Explore the Old Sacramento Waterfront District
Experience the Waterfront in Old Sacramento; wander around the hundred-plus shopping, dining, and entertainment spots for a day you'll both enjoy. Whether you're into history or looking for a fun night out, you're sure to find the perfect outdoor summer date idea at this Sacramento spot.
17. Sign Up for a Surf Lesson in Venice Beach
It comes as no surprise that Venice Beach offers plenty of fun outdoor adventures. If you still haven't, take advantage of the swells and picked up surfing—SoCal's most iconic skill to master. You'll have a new experience to bond over with your S.O., but don't forget to check out more of the underrated activities at Venice Beach before you leave.
18. Camp Under the Redwoods Along the Avenue of Giants
The Avenue of Giants is a redwood road trip you need to take. Hiking trails and campsites are all over the place. Planning an adventurous yet cute summer date under these towering trees is an easy feat.
Romantic Summer Dates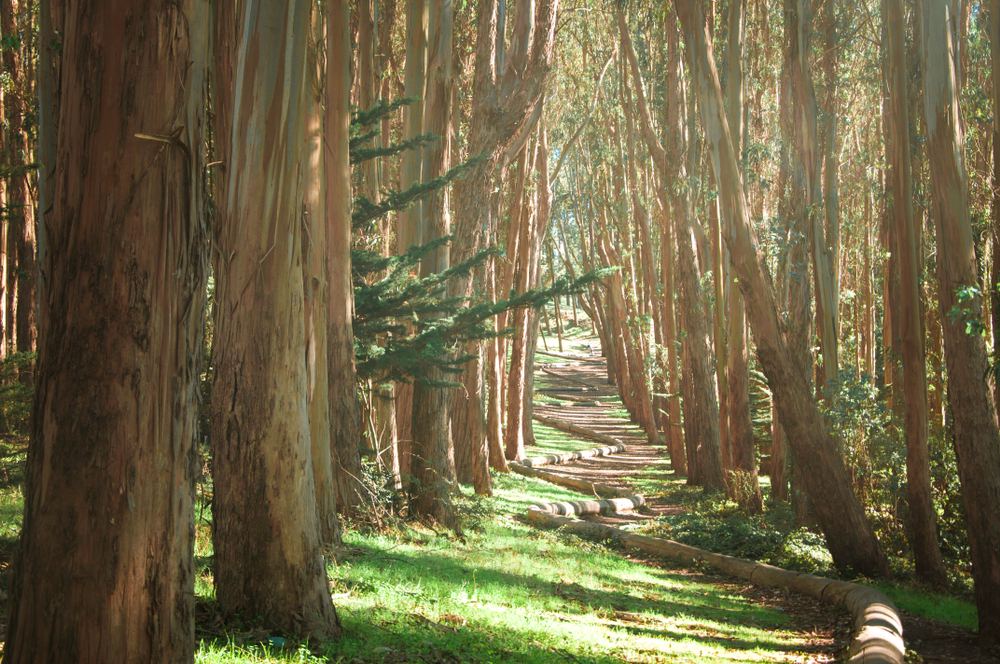 19. Stroll Through Lovers' Lane in the Presidio
With a name like Lovers' Lane, how can it not be romantic? The lane was built in the 18th century, is the oldest footpath through the Presidio, and still stands as a gorgeous spot for a romantic afternoon. Plan this outdoor date in S.F. and stroll hand in hand down Lovers' Lane.
20. Have a Sunset Picnic at La Jolla Cove
A classic picnic date is good enough on its own, but a picnic date at La Jolla watching the sun go down? Now that's an outdoor summer date idea you can't beat. Lay out a lovely picnic spread, and watch the sun disappear below the horizon as you and your partner enjoy your romantic summer date in San Diego.
21. Spend a Night Under the Stars at Pigeon Point Lighthouse
Pigeon Point Lighthouse is one of the most incredible spots to stargaze in California. The lighthouse-turned-hostel features an outdoor hot tub you can book for the night to watch the starry skies. Whisk your partner away on a romantic NorCal getaway, and sweep them off their feet with a summer date night idea that's tough to beat.