By

California.com
May 21, 2019
Warm days and mild surf make San Diego the perfect place to pick up a new water sport or to practice an old favorite. With a plethora of activities such as surfing, bodyboarding, stand-up paddleboarding, sailing, wakeboarding, kayaking, and even snorkeling, there is no shortage of fitness opportunities in the city's blue waters. Though each activity has different demands as far as equipment and location, the 70-plus miles of coastline in San Diego County present the ideal conditions for every water sport.
Surfing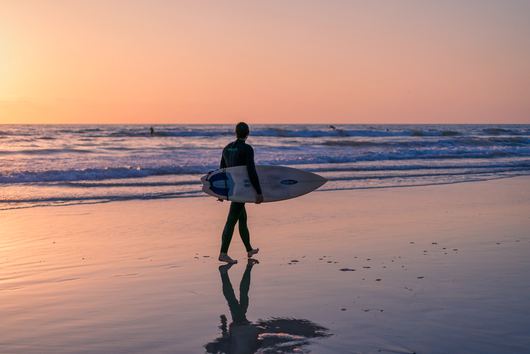 Surfing is San Diego's first love. With a variety of surf conditions, including calmer waters in the north and larger swells in the south, it is easy to find the ideal wave for any skill level. At its core, surfing is simply riding a board on the surface of a wave, making it approachable for people of most ages. Popular surf spots include Ocean Beach, Tamarack State Beach in Carlsbad, Black's Beach in La Jolla, Windansea Beach in La Jolla, and La Jolla Shores.
Bodyboarding
If surfing sounds like too much, or if you are exhausted from failed attempts to stand up on the board, try the less strenuous bodyboarding (aka boogie boarding). This sport allows riders to lay with their torso on the three-foot board and ride the waves in toward the shore. The best spots to try boogie boarding are Moonlight Beach in Encinitas, Pacific Beach in Carlsbad, and (for an extra challenge) Marine Street Beach in La Jolla.
Stand-Up
Paddleboarding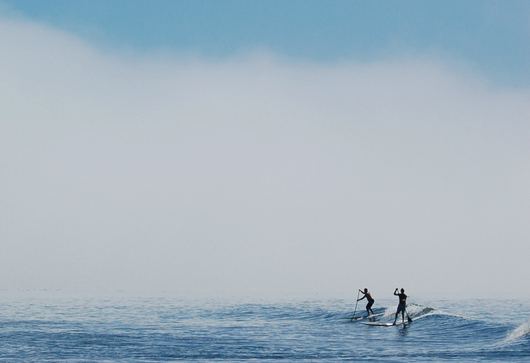 Stand-up paddleboarding—also referred to as SUP or stand-up surfing—is a more relaxing way to take on the water. Using a long, floating board and a canoe-like paddle, riders navigate through calmer waters with the benefit of riding waves longer than traditional surfing waves. Tranquil waters can be found in the marinas throughout San Diego and at La Jolla Shores, just past the wave break.
Sailing
While sailing is often considered a leisurely activity, pulling in the sheets and steering with a tiller is hard work. San Diego's marinas are filled with sailboats for rent, and many teach courses that allow you to sail without a skipper. Take the boat out toward Coronado Bridge or the San Diego skyline for the best views—and waves that will test your skills.


Wakeboarding
Wakeboarding is a sport that requires some extra planning. Wakeboarders are towed behind speedboats, much like water skiers, and thus need at least two people. Wakeboards are short surfboards with foot straps on their rigid surfaces, and they are used closer to the boat than water skis so that the rider can experience the small undulations of the boat's wake. The best places for wakeboarding are away from the beaches, in the wide open water. Head toward the skyline for an extra touch of beauty.
Kayaking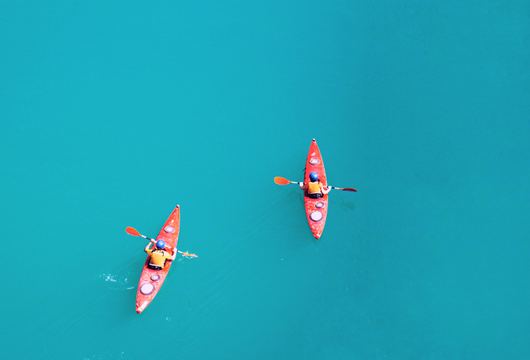 Kayaking is a popular sport, in part, because it can be done in the open ocean or inside bays and lagoons. This water sport is easier than many other options and is perfect for sightseeing adventures. Popular excursions include paddling around Mission Bay, through the sea caves in La Jolla, and around the Carlsbad Lagoon.
Snorkeling
While less popular than other water sports, snorkeling in San Diego presents a unique experience that you will not soon forget. With the opportunity to see seals, fish, stingrays, and reef sharks, snorkeling in La Jolla Cove is worth the journey.
Bring your own equipment or rent some in the area, but whatever you do, don't miss out on the opportunity to explore San Diego in a whole new way.