With the new year in full swing, hypotheses are starting to swirl regarding the next big trends. These trends translate into everything from fashion and home decor to dining experiences and food-delivery methods. This year, the food trends lead us to believe there will be a great resurgence of small plates, which can only mean one thing: It's tapas time.
According to industry leaders like Whole Foods, Michelin Guide, and acclaimed chefs, we are in for all kinds of innovative culinary delights this year. These creations are said to include probiotic-heavy ingredients like pickled vegetables, plant-based proteins, more interactive dishes that encourage human engagement instead of phone usage, and tasting menus that give chefs the flexibility to experiment with interesting flavor combinations and textures. In addition, restaurants are rumored to favor a fast-casual approach—with bar seating ideal for ordering several rounds of small plates, open kitchens where customers can feel closer to the action, and a level of do-it-yourself such as ordering at a counter, getting water from communal pitchers, or clearing your own dishes at the end of the meal.
This year, the food trends lead us to believe there will be a great resurgence of small plates, which can only mean one thing: It's tapas time.
In the spirit of trends and innovation, we went out in search of the best tapas restaurants throughout the state.
San Diego Area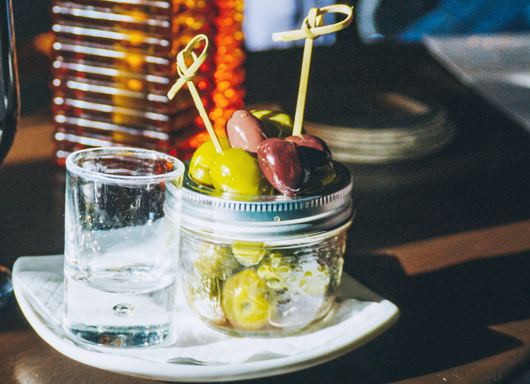 Juniper and Ivy
What was once an industrial warehouse at the north end of San Diego's Little Italy neighborhood is now a fine-dining establishment excelling in passion and precision. Juniper and Ivy hand-selects its seasonal ingredients and allows the chef to create ever-evolving menus, with the goal of enabling each ingredient to live up to its full potential and allowing consumers to start a conversation about their dining experience. From oysters topped with fennel; to a mushroom and Swiss madeline with thyme jam; to crispy sweet potatoes accented by Oaxacan cheese, mole, and spiced pecans, each plate is intentionally designed and prepared to order.
Los Angeles Area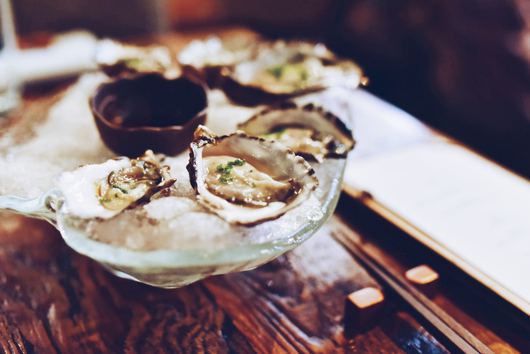 Rappahannock Oyster Bar
Rappahannock Oyster Bar is churning out beautiful small plates of fresh seafood and oysters in Los Angeles. The chefs draw inspiration from the community and local ingredients, focusing on sustainably and ethically sourced foods. The restaurant's decor reflects the process of oyster farming; with blackened steel accents, living plants, and colorful tiles, the industrial edge of the city seeps into the artistry of transforming seafood from ocean to table. Share a plate of baby beets topped with burrata, arugula, and smoked almonds; savor a pickle plate; take a bite of bay scallops seasoned with burnt orange, tarragon, and poppy seeds—or try them all as you watch the excitement pouring out of the open kitchen.
Central Coast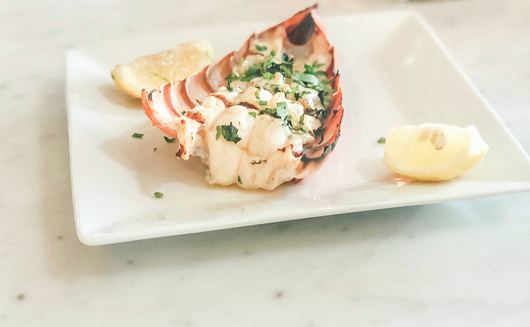 Mosto Crudo
Mosto Crudo is Santa Barbara's informal tapas bar, serving elegant small plates that highlight ingredients from the sea, farms, and local produce markets. Order a plate or two at a time to experience the best this restaurant has to offer. Try the buttered lobster tail and honey walnut brie crostini for the first round, and finish off the night with a platter of charcuterie and the savory, fig-topped cheesecake.
Salt Wood Kitchen and Oysterette
Nestled along the Monterey coast in the small town of Marina, Salt Wood Kitchen and Oysterette provides three distinct dining opportunities; eat inside the elegantly modern dining room, sit in the lounge for a more relaxed atmosphere, or dine alfresco on the patio. Start with the coal-roasted marinated olives as well as the local cheeses served alongside grilled bread and fruit preserves. Then, move on to a selection of seasonal oysters or the decadent crab mac and cheese.
San Francisco Bay Area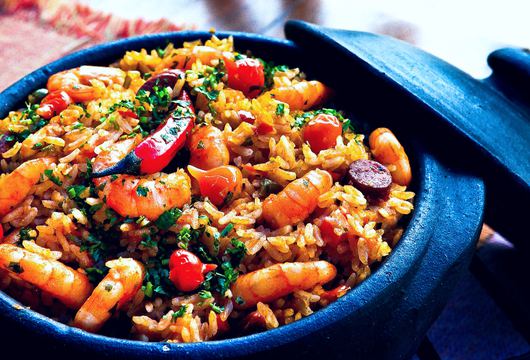 Duende
Duende is located in Uptown Oakland and offers a new perspective on traditional dining. Not only do the chefs create dishes that are intended for sharing, but they have also configured the restaurant to have communal seating, allowing customers to form bonds and make new friends while enjoying a meal together. Standout tapas include crispy potatoes with spicy aioli, marinated Spanish olives, and grilled shrimp with pepper salsa. If you are looking for the complete experience, try the paella made with bomba rice, pork confit, and brussels sprouts—or the meatballs served with garlic smashed potatoes and trumpet mushrooms.
Telefèric Barcelona
Located in the upscale shopping district of Walnut Creek, Telefèric Barcelona serves up authentic Catalan fare in California's East Bay Area. The food is prepared with an authentic flair that could only come from a true Barcelonian—which it does, thanks to chef Oscar Cabezas. Begin your culinary journey with one of the croquetas or the beef cannelloni made with béchamel, oyster king mushrooms, and truffled foie gras shavings. Move on to the delicate prawns sauteéd with Spanish olive oil and flakes of fresh garlic, or to the chicken empanadas with spicy aioli. But make sure to save room for the star of the show: paella. Whether you are craving seasonal vegetables or lobster, Telefèric Barcelona is sure to delight your senses. (Just make sure to bring a friend or two to help you finish every last bite of the generous portions.)
Barvale
Barvale is located across from Alamo Square in San Francisco and offers an impressive array of tapas. Try a deviled egg with crispy serrano peppers, the toast topped with tomato jam and olive oil, the charred cauliflower decorated with romesco and finished with grilled lemon, or the paella of succulent shrimp, clams, mussels, and bomba rice.
With so many small plates to try in California, it is clear why this tasty trend is weaving itself into every kind of cuisine.