By

California.com
December 22, 2020
As California mitigates health risks during the COVID-19 pandemic, some travel restrictions may remain in certain communities. Call the local and regional tourism offices to learn more about the restrictions in your intended destination. Thank you for reading, and stay safe.
Historic landmarks, unique eateries, 80 miles of beautiful coastline, and buzzing downtown streets—where oh where could this paradise be? We're talking about San Luis Obispo, of course. Adding a whole other level of meaning to the phrase "off the beaten path," San Luis Obispo is full of hidden gems just waiting to be discovered.
As one of our favorite college towns to visit in California, San Luis Obispo beckons to those in need of a relaxed weekend getaway. This Central Coast city is a must-visit for any person who hasn't been yet. The off-the-radar spots on our list will surprise residents and visitors of SLO alike, making for an adventure you won't forget anytime soon.
The Can't-Miss hidden gems of San Luis Obispo

San Luis Obispo Mission
Location: 751 Palm Street, San Luis Obispo
The Mission San Luis Obispo de Tolosa, more commonly referred to as the San Luis Obispo Mission, is a Spanish mission founded in 1772. Unusual in its design—it's the only L-shaped mission in California—this San Luis Obispo attraction has piqued the interest of many but is often overlooked by visitors.
The parish along with its church, museum, gift shop, and gardens make up the mission. Observe three bells suspended in the church façade from the plaza. Check out another twist in the architectural design of the church by going to the right of the altar to find the long secondary nave.
The Dorn Pyramid
Location: 2890 South Higuera Street, San Luis Obispo
This hidden landmark in the Odd Fellows Cemetery will definitely attract lovers of dark tourism. Standing tall for over 100 years, the Dorn Pyramid serves as a tribute to the beloved wife and child of former District Attorney Fred Alphus Dorn. The pyramid-shaped landmark isn't so bizarre—at least once you take into account the fact that Egyptian Revival funerary architecture was popular for wealthy American families who wanted to be remembered eternally, just like the pharaohs. Please be respectful when you visit; the monument is found in a cemetery, after all.
Apple Farm Inn, San Luis Obispo
Location: 2015 Monterey Street, San Luis Obispo
Apple Farm Inn is a charming hotel situated near downtown San Luis Obispo—it's also a short walk away from California Polytechnic State University (Cal Poly). The inn's location makes it an ideal home base for discovering the fun things to do in San Luis Obispo without having to venture very far. Festivals, farmers markets, the SLO mission, and Hearst Castle are all located a short drive away from the hotel. Combining the charm of Wine Country inns with the modern conveniences of a luxury hotel, Apple Farm Inn will make your SLO vacay extra delightful.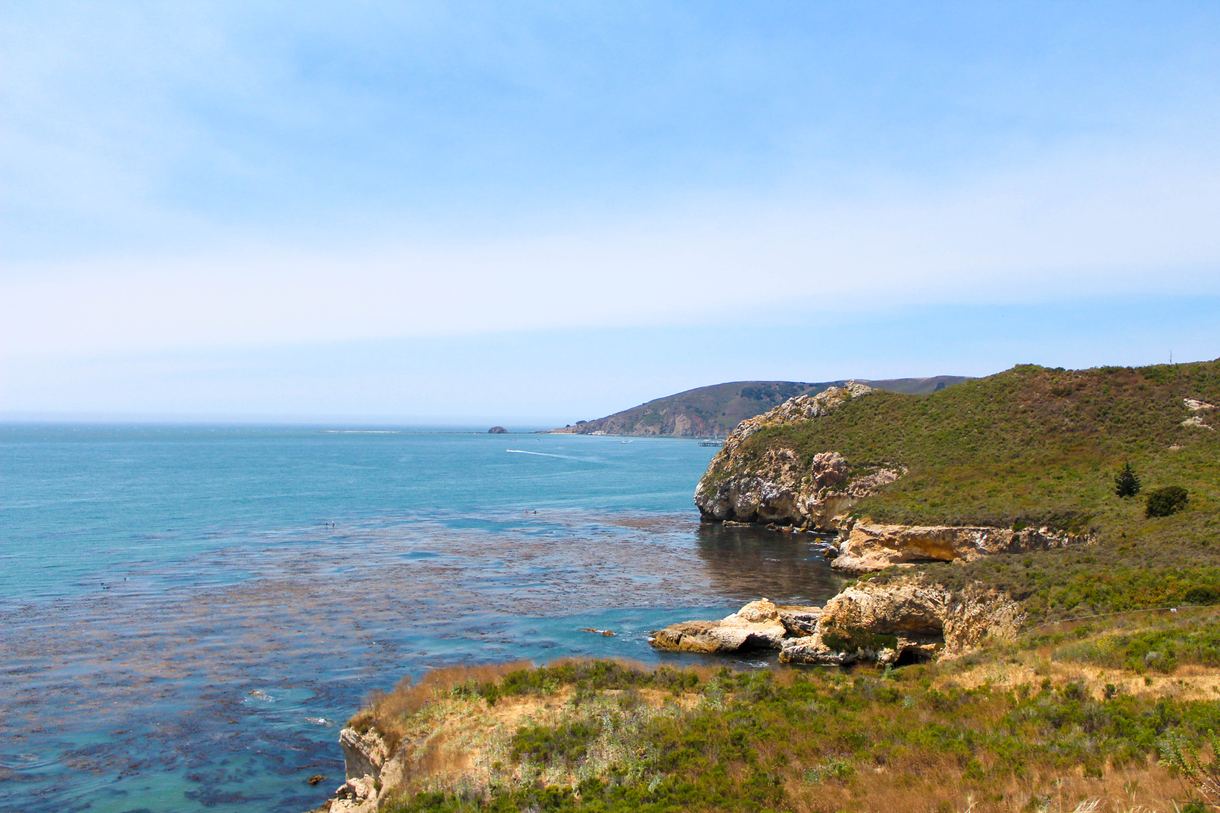 Pirate's Cove
Location: 1551 Cave Landing Road, Avila Beach
While visiting Pirate's Cove in San Luis Obispo County, you're bound to hear legends about pirates, bootleggers, and smugglers from the early Prohibition era. Take your time and marvel at the magnificent scenery while you hike the quarter-mile road to the cove. The cove overlooking the beach is beautiful but take note: The coast below is clothing-optional.

Nitt Witt Ridge
Location: 881 Hillcrest Drive, Cambria
Nitt Witt Ridge is a house situated on two and a half acres of land. This quirky hidden gem in San Luis Obispo County is the creation of Arthur Harold Beal, an artist who bought the land in 1928 and spent the next 50 years creating his own "castle" on a hill. Beal was a garbage collector who took the phrase "one man's trash is another man's treasure" quite literally, making good use of Cambria residents' trash in every corner of his house. Today, the home belongs to new owners who have kept Beal's vision alive. You can check out the exterior of the fascinating castle of debris—free of charge. The new owners also offer guided tours of the fascinating property.

San Luis Obispo gum Wall
Location: 733 Higuera Street, San Luis Obispo
The 15-foot-high and 70-foot-long alleyway known as Bubblegum Alley is quite a sight to see. During the late 20th century, the city attempted to fully remove the bubblegum pieces covering the alley walls; however, the remains of chewed gum kept increasing on the daily, turning the alley into a landmark.
The history behind this gum-sticking tradition is a bit unclear. Some residents believe it all started after World War II as a San Luis Obispo High School graduating class event. Others say it began as a rivalry between San Luis Obispo High School and Cal Poly students in the 50s. Regardless of the alley's origins, take your Instagram pics at this quirky SLO spot and leave your mark while you're there.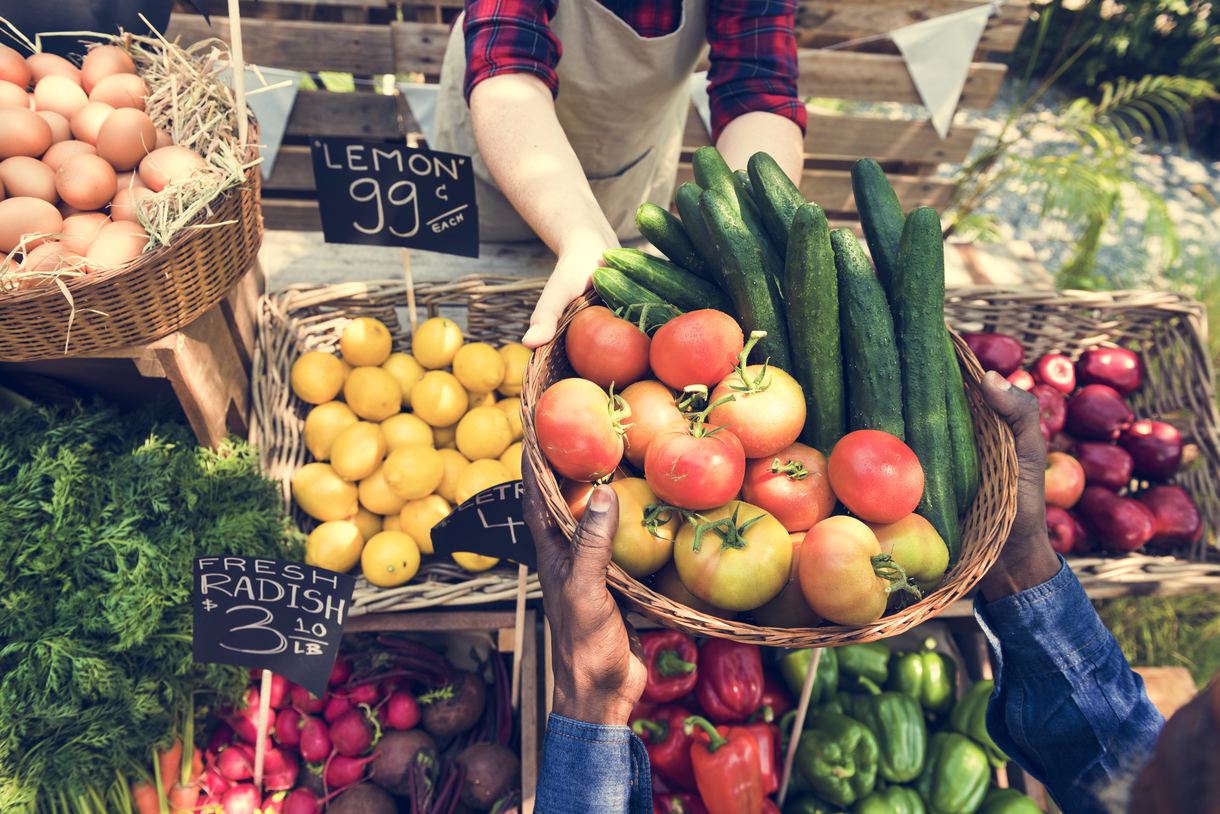 The Farmers Market in San Luis Obispo
Location: 325 Madonna Road, San Luis Obispo
You can definitely count on finding the freshest California fruits and vegetables at the Saturday morning SLO Farmers Market. Over the past few years, the market has grown to host over 60 vendors; it's now the busiest of all the farmers markets in San Luis Obispo County. Whether you're looking for fresh greens or treating yourself to homemade jam and baked goods—this local farmers market is the place to be.

The Cliffs Hotel and Spa
Location: 2757 Shell Beach Road, Pismo Beach
Looking to add a bit of luxury to your Central Coast itinerary? Make The Cliffs Hotel and Spa your lodging of choice. Located on a cliff overlooking the scenic Shell Beach, the hotel offers a full-service spa, an oceanfront outdoor swimming pool, and multiple on-site restaurants. Dia Feliz Spa is a magical retreat inside The Cliffs Hotel that'll make your stay all the more relaxing and rejuvenating. We're definitely adding this hotel to our list of can't-miss affordable spa resorts, and we're positive you will, too.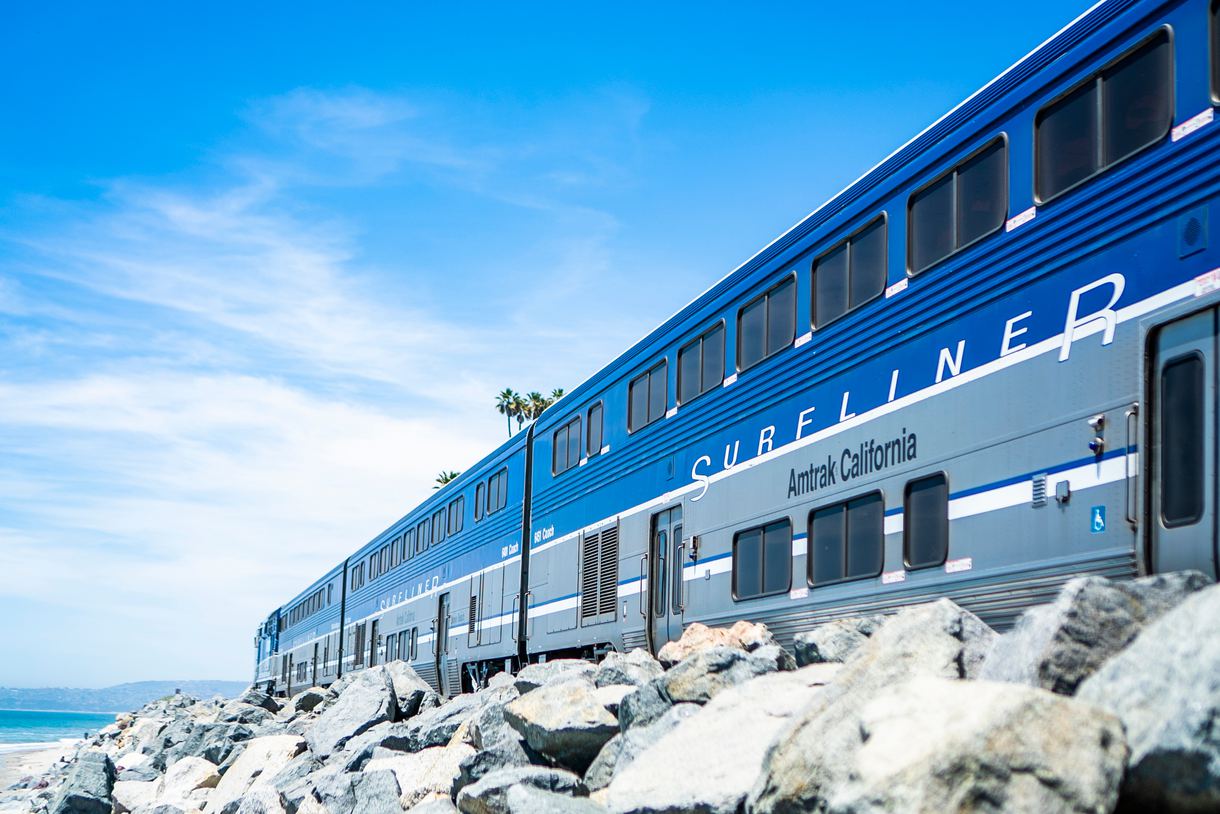 The Pacific Surfliner Train Ride
Location: 1011 Railroad Ave, San Luis Obispo
Why wrap up your trip when you can continue exploring the California coast on the Pacific Surfliner? The 350-mile passenger train service picks you up from San Luis Obispo and follows the majestic Southern California coastline. Although the train ride itself is an adventure on its own, it can also be a means for you to discover charming small towns in SoCal and other destinations in San Diego, Orange County, Los Angeles, Ventura, and Santa Barbara. Between each stop, make sure to take in all that the SoCal counties have to offer. Going on cool off-the-beaten-path hikes and driving to famed film locations are two examples of spontaneous activities you can enjoy.