When the days heat up and the California sun soaks the land, no one wants to stay indoors, so many venture out in search of weekend adventures. Whether that means grooving to the beats of the hottest artists in San Francisco, savoring high-end eats among the vines, or practicing yoga on the mountaintops surrounding Lake Tahoe, there are ample opportunities to revel in the great outdoors during the summer months. Regardless of what amusements stoke your interest, these multi-day California festivals are worth traveling for—and they are bound to make for an entertaining summer you'll never forget.
High Sierra Music Festival, Quincy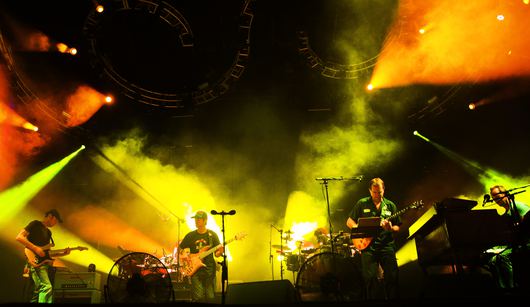 When: July 4–7
Every Fourth of July weekend, more than 10,000 music aficionados descend on the Northern California town of Quincy to attend the famous High Sierra Music Festival. Often described as a "summer camp for adults", the roots-focused fest features more than 50 performers across five stages. This year's four-day lineup highlights top-tier jam-band, funk, and newgrass musicians, including Dispatch, Jim James, Greensky Bluegrass, and Pigeons Playing Ping Pong. Music isn't all the event offers, though. Festival attendees can also participate in yoga classes, take a dip in the pool, and go for a hike in the quaint Gold Rush community of Quincy, so make sure to pack accordingly. Parents should also take note: There is a designated campground for families, and—best of all—nannies are available for evening child care, which means you can enjoy some of the festival's more adult elements sans kids.
Pageant of the Masters, Laguna Beach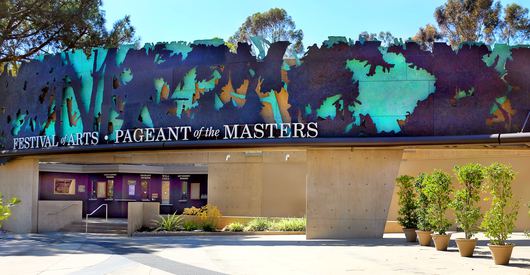 When: July 7–August 31
Arguably one of the most unique productions in the world, the Pageant of the Masters is a must-see for any art buff. In this artistic presentation held during the Laguna Beach Festival of Arts, real people pose as counterparts in original artworks, recreating the pieces in a spectacular, three-dimensional style. Audiences are always amazed by the 90 minutes of tableaux vivants ("living pictures")—which are accompanied by a professional orchestra, live narration, sophisticated lighting, and intricate sets that bring the stories to life—making the Pageant of the Masters a top-selling show year after year. Those attending in 2019 are in for a special treat: This year's spectacle is called Time Machine, which will transport you around the globe and into the past, present, and future.
Festival Napa Valley, Napa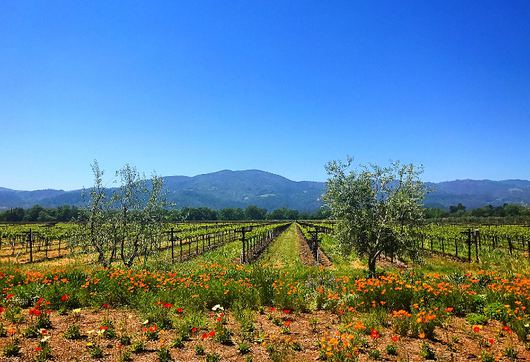 When: July 12–21
Festival Napa Valley bridges the divide between arts event and epicurean extravaganza by bringing energizing performances, gourmet food, and world-class hospitality to magical Wine Country settings. The annual summer celebration provides something for everyone, with more than 60 concerts and events held over 10 days. The 14th season pays homage to the 50th anniversary of the Apollo 11 lunar landing and features performances by four-time Grammy Award–winner Seal, Broadway legend Patti Lupone, and Festival Orchestra Napa—which will perform John William's Academy Award–winning score to Star Wars: A New Hope as the iconic 1977 film is projected on a giant screen. Of course, food is part of the package as well, with luncheons and dinners prepared by top local chefs at majestic venues nestled among the vines.
Wanderlust, Squaw Valley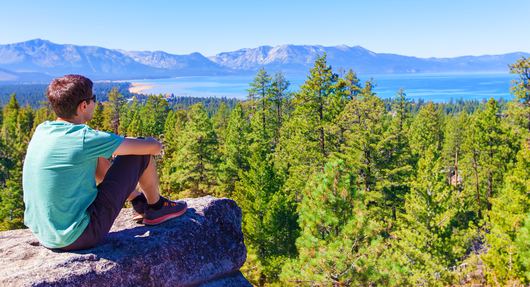 When: July 18–21
Find your true north at Wanderlust, a yoga, music, and wellness festival that aims to help participants reconnect with themselves—and the world around them—and make life-altering discoveries in the process. Held in multiple cities across the nation, Wanderlust arrives in North Lake Tahoe's Squaw Valley this July. Practice pilates overlooking the lake, meditate in stunning mountain settings, take flight in an aerial yoga hammock, get your heart pumping during a HIIT class, or dance your heart out to the DJ's beat during the main-stage performances. A self-described "celebration of mindful living", Wanderlust gives festival-goers four blissful days of self-exploration out in nature.
Gilroy Garlic Festival, Gilroy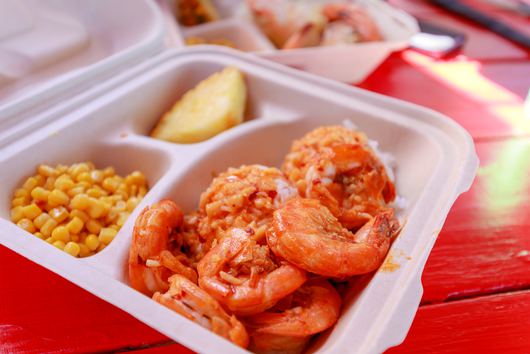 When: July 26–28
Each July, thousands of garlic lovers gather in Gilroy to celebrate the vampire-killing vegetable. Now in its 41st year, the Gilroy Garlic Festival is one of the largest food events in the nation, featuring a garlic cook-off, garlic-laced nibbles (ever tried garlic ice cream or garlic almonds?), garlic-braiding workshops, and much more. Live music, interactive displays, family-friendly games, and an arts and crafts area mean little ones will have just as much as the adults at the famed fest held in Christmas Park. Bonus: Most of the ticket proceeds go toward local nonprofit charities and organizations, so you can feel good about giving back to the community as you enjoy your garlic-centric treats.
Outside Lands, San Francisco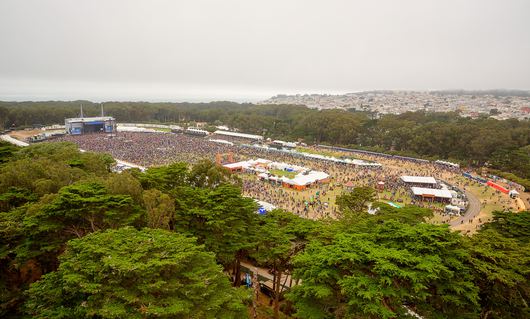 When: August 9–11
Outside Lands is not your cookie-cutter American music festival. It's a party for all five senses, combining eclectic lineups with world-class food, art, and comedy. The high-powered artists headlining this year's extravaganza in Golden Gate Park? The venerable Paul Simon, four-time Grammy-winner Childish Gambino, folk-rock megastars The Lumineers, country-music darling Kacey Musgraves, rapper Lil Wayne, and many more. The festival's emphasis on saving the environment is equally mighty, with its sophisticated recycling, waste diversion, and refillable-water programs. As it evolves with groundbreaking experiences like GastroMagic and mind-expanding talks at D.A.V.E, Outside Lands continues to shine as a festival that's truly original and reflective of San Francisco—and California culture as a whole.
San Jose Jazz Summer Fest, San Jose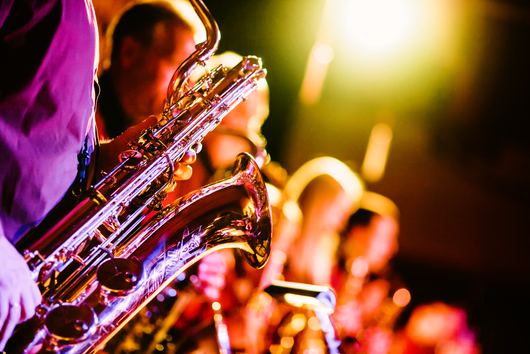 When: August 9–11
The San Jose Jazz Summer Fest is one of the most highly anticipated live music events in the South Bay Area, where more than 100 jazz, R&B, and soul acts play on 12 different stages around San Jose's Plaza de César Chavez Park. The 30th annual festival features performances by the Family Stone, born out of the pioneering Oakland funk band, with Sly Stone's daughter Phunne Stone as bandleader. Also set to perform are Afrofuturist psychedelic jazz sensations Sons of Kemet, Grammy-winning jazz contralto Dianne Reeves, Rock-and-Roll-Hall-of-Famers the O'Jays, and Oakland's beloved Interfaith Gospel Choir. (Tip: For those interested in experiencing all three days of shows, many hotels in the area offer special deals for festival attendees.)