By

California.com
August 18, 2020
As California mitigates health risks during the COVID-19 pandemic, some travel restrictions may remain in certain communities. Call the local and regional tourism offices to learn more about the restrictions in your intended destination. Thank you for reading, and stay safe.
Lake Tahoe's glimmering waters and lush old-growth forests will steal your heart. Just one glance in the direction of this alpine wonder, and you'll be head over heels. Admire the clouds hugging the tops of the rugged, mountainous terrain as you embark on a transcendental journey to this magical land in Northern California. With so many activities in Tahoe, you'll have no problem keeping boredom at bay. Check out our list of things to do in Lake Tahoe, and start planning your upcoming getaway.
The best lake Tahoe activities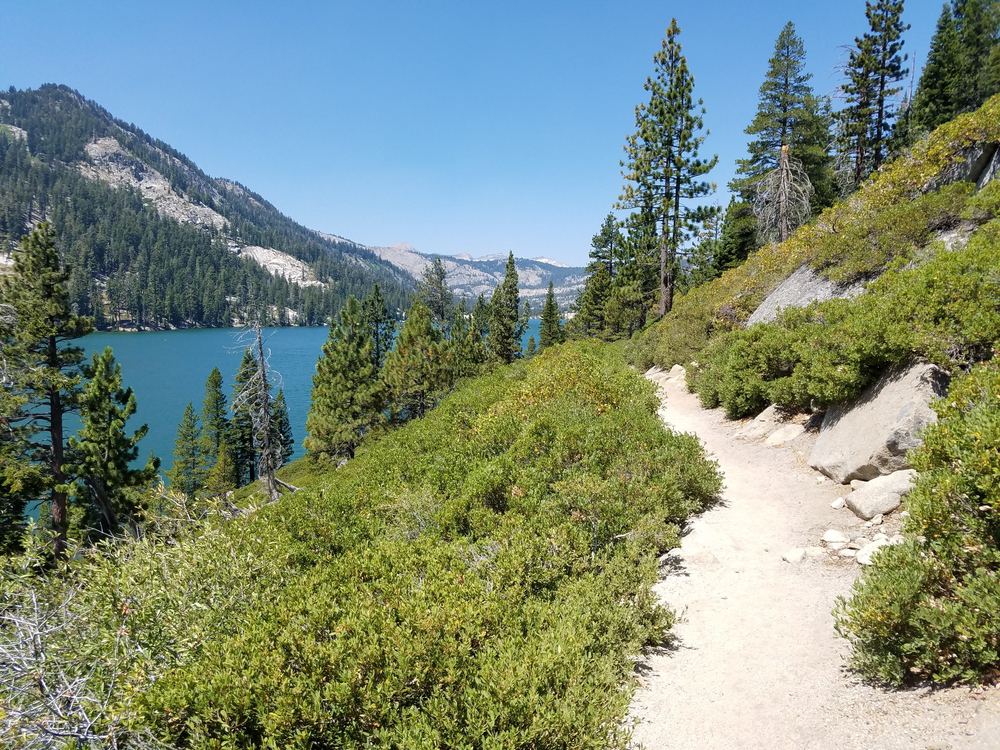 Biking
Biking is one of the best things to do in Lake Tahoe in the summer—whether it's mountain biking or roadside rides that make your heart skip a beat, Tahoe has you covered. Bring your own bike, or rent one from Anderson's Bicycle Rentals (located in South Lake Tahoe) or Olympic Bike Shop (situated in Tahoe City). You can take a ride on most hiking trails surrounding the shore, so find the best bike trail for you at Bike Tahoe.

Horseback riding
Discovering the wonderful hiking trails and hidden nature around Lake Tahoe on horseback is a once-in-a-lifetime experience that will leave you yearning for more. Whether it's your first time riding or you're a seasoned equestrian, Piping Rock Horses, Alpine Meadows Stables, and Greenhorn Ranch are great places to begin your horseback riding adventures in Tahoe.

Rock climbing
Considered one of the more popular Lake Tahoe summer activities, rock climbing or bouldering makes for a great adrenaline boost. Tahoe's scenic vistas, fresh alpine air, and granite rock formations will leave you in awe. Climb your way to the top of a crag to indulge in an exhilarating view of green valleys and azure lakes.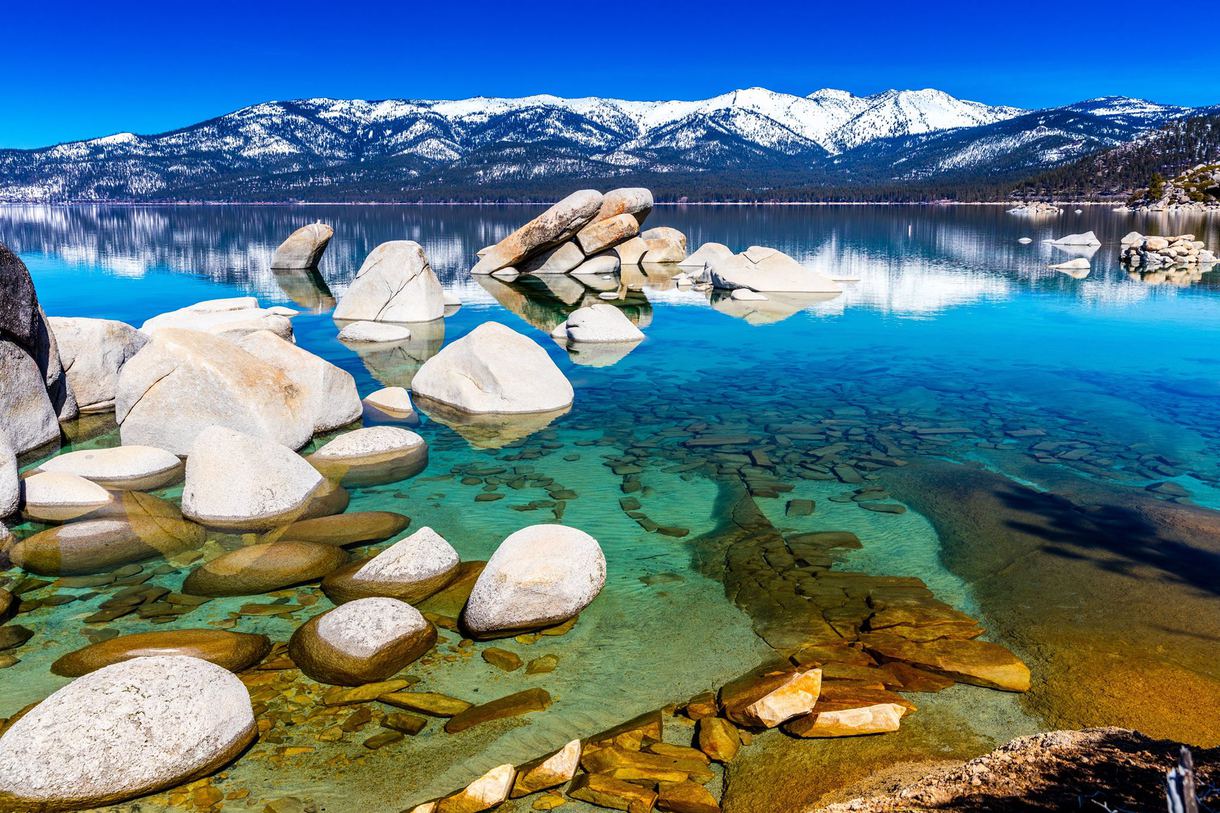 Photography Tour
Let yourself be guided to some of the most enchanting places to visit in Lake Tahoe on a semi-private photo tour with Tahoe Photographic Tours. You can improve your photography skills while capturing priceless moments in magnificent settings. The photo ops are endless. Take panoramic shots of the lake and alpine landscape, macro pics of wildflowers, time-lapse shots of waterfalls, and snaps of wildlife in colorful meadows.
Things to do in Lake Tahoe this Summer

Parasailing
Strap in and be daring—what better way to see Lake Tahoe than by parasailing across the lake? Take in the views of the shoreline's expansive, deep-green forests and the sun's reflection on the sparkling azure waters. Feel the summer breeze blowing through your hair as you gaze out at the mountainous terrain; take this time to clear your mind as you savor the serene scene. Parasailing with Action Watersports of Tahoe is an adventurer's dream. (Oh, if only this moment could last forever.)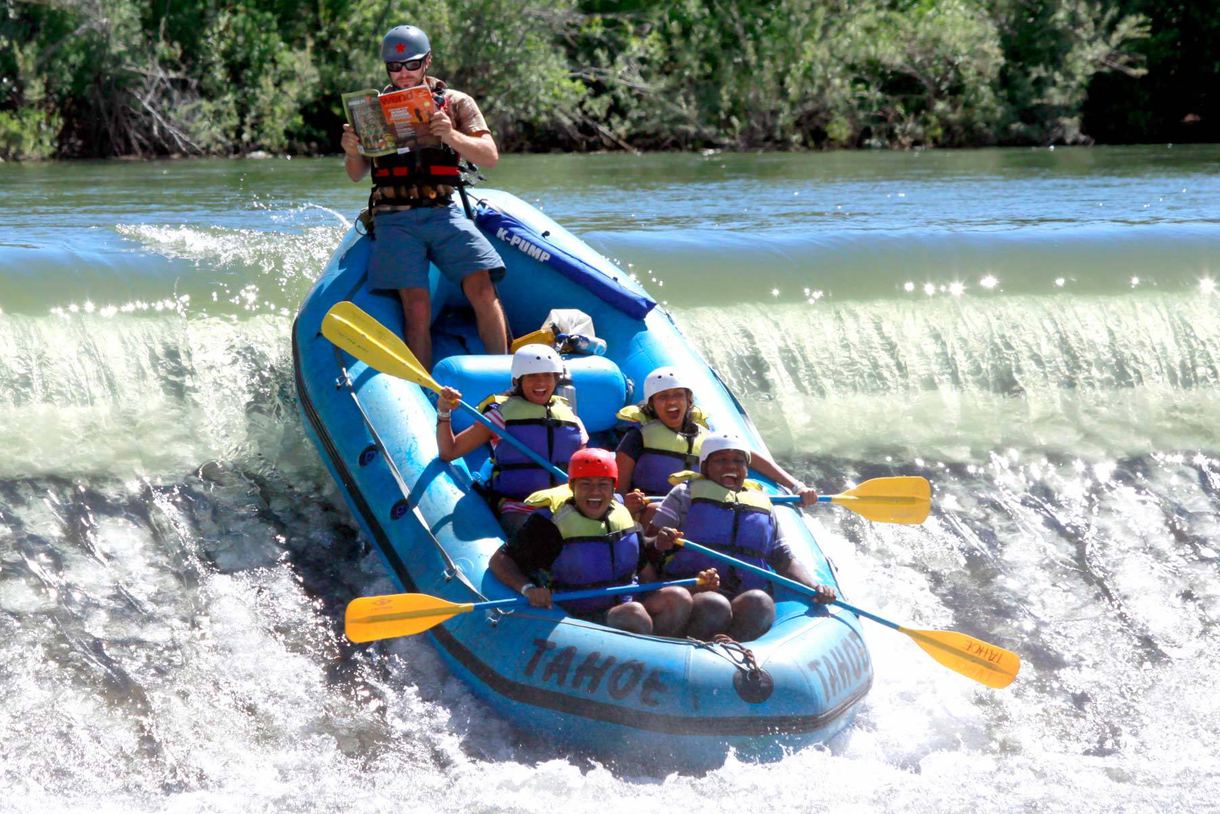 Whitewater rafting
Get wet and hyped-up while you race along rivers and creeks on a whitewater rafting excursion. Feel the water splashing onto your sun-kissed face and the fresh air whistling in your ears. The blasting waters take you past meadows and granite slabs, and you'll start to feel invincible as you fight your way through the rapids. This team-building sport is an exciting and interactive way to travel through Lake Tahoe's wilderness while also reducing your carbon footprint. Choose from the many routes Tahoe Whitewater Tours offers, and prepare to be amazed.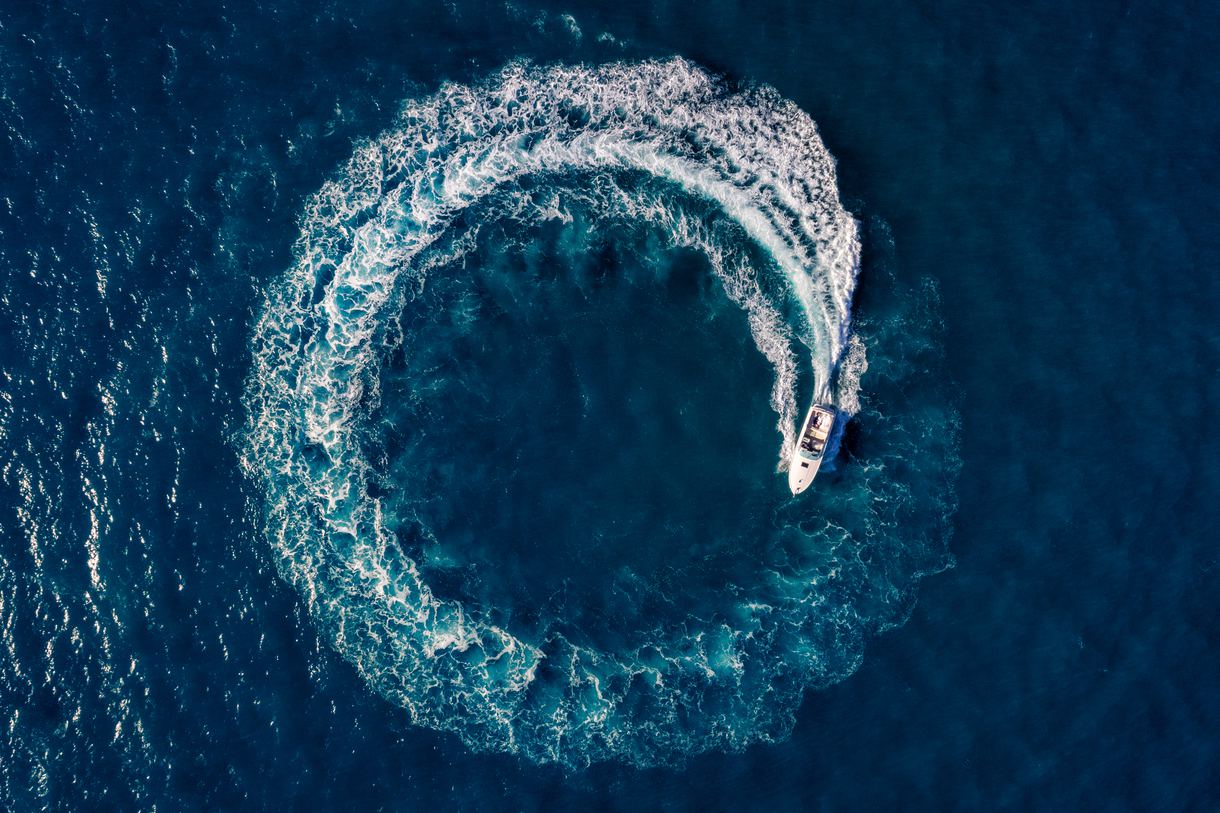 boating
Without a doubt, cruising along the blue waters is one of the top things to do in Lake Tahoe this summer. Renting your own powerboat from Tahoe Sports or a private yacht from Tahoe Boat Rides is an exciting way to travel to the most beautiful coves on the lake. Decide the speed and destination, then spend an afternoon on the lake before returning refreshed and rejuvenated.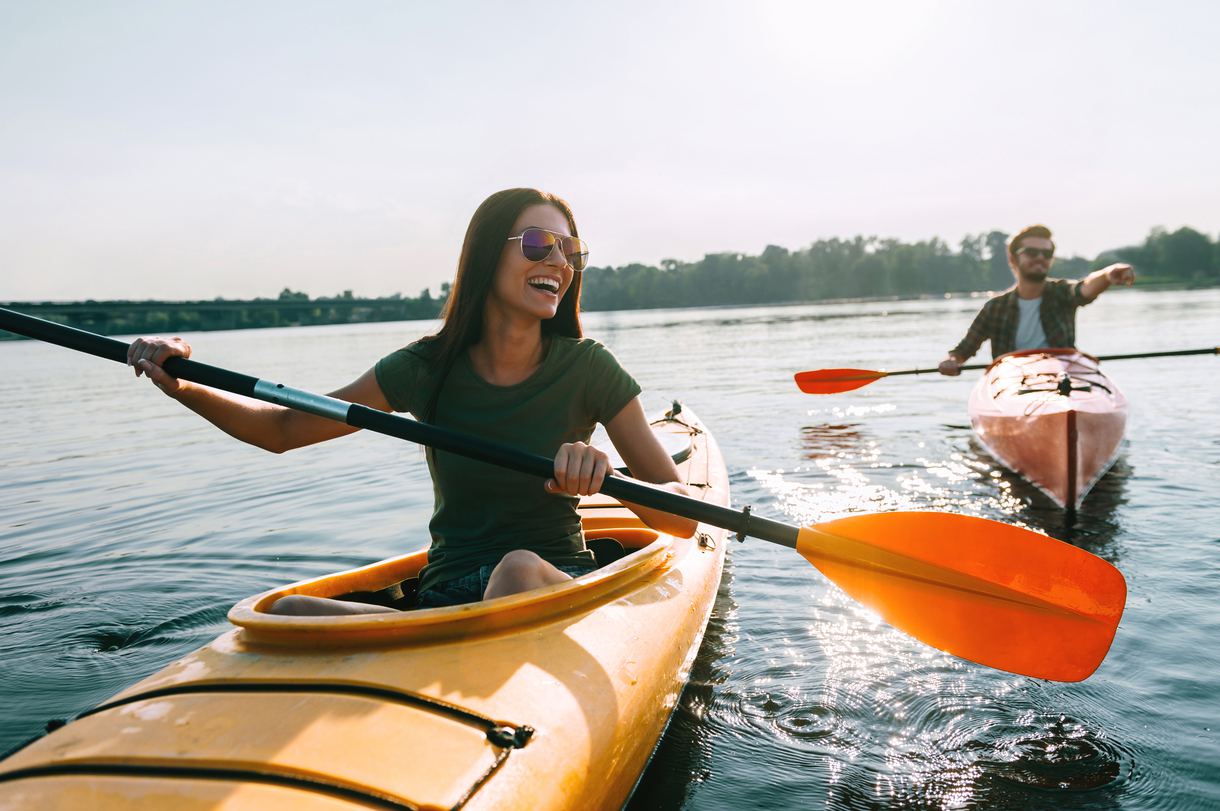 Kayaking and paddleboarding
Kayaking and paddleboarding are two of the top Lake Tahoe activities. Head to Clearly Tahoe for guided tours held in transparent kayaks. Are you courageous enough to paddle through the lake while looking into the crystal clear water at depths up to 65 feet? The depth and clarity of the water are definitely unique to Tahoe. If you prefer standing up to admire the clear waters, SUP Tahoe has you covered.

Outdoor Yoga
Register for an outdoor experience like no other—yoga on paddleboard. Join Lake Tahoe Yoga to harmonize your body, mind, and soul while floating in the middle of Tahoe Lake. Feel how grounded you'll become in no time. If it's a bit too extreme, practice yoga on the beach and savor the scenic views.
Additional Things to do in Lake Tahoe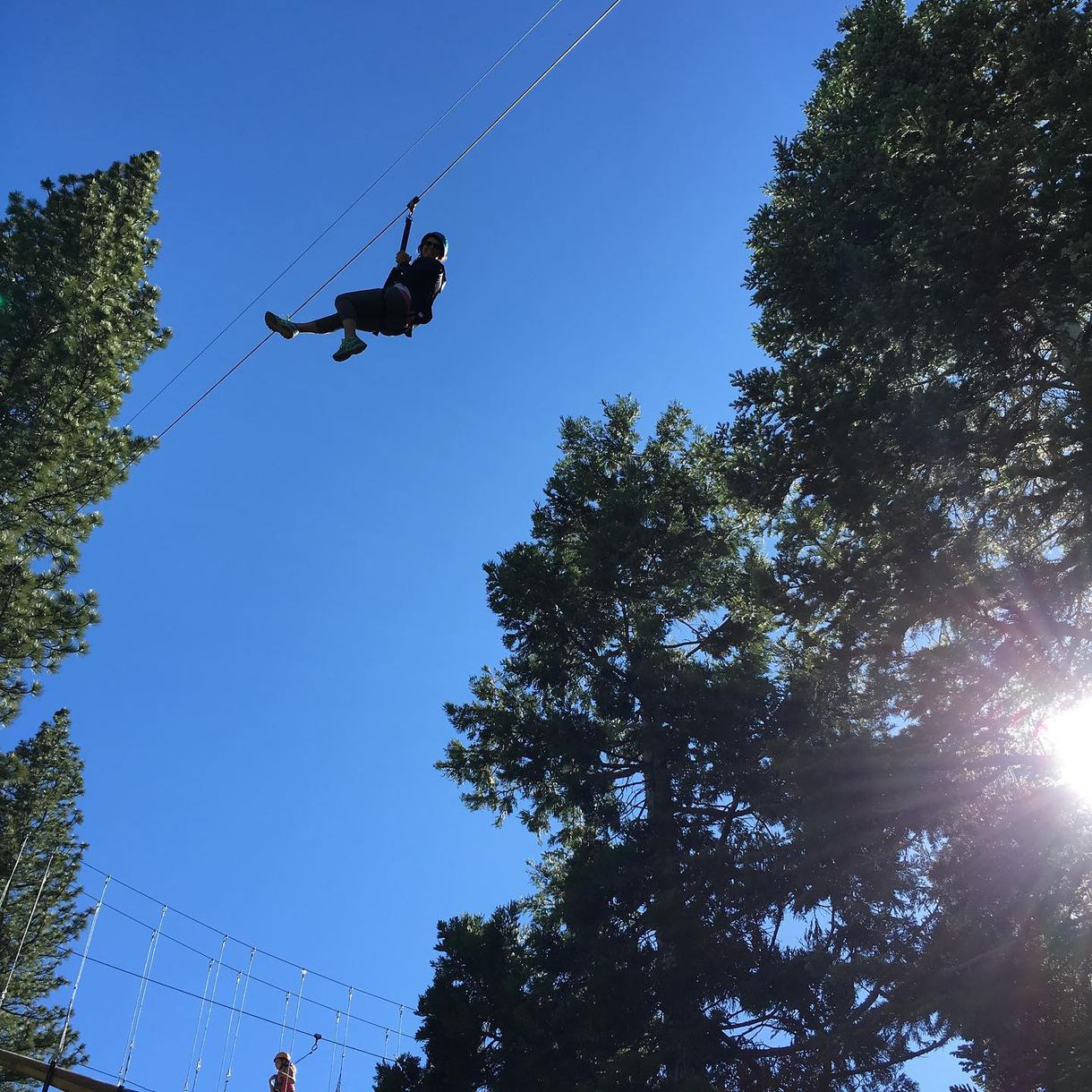 Visit Treetop Adventure Park
Head to Treetop Adventure Park for an exhilarating experience in the Tahoe National Forest. Zipline from tree to tree, navigate rope swings, and hang on to climbing walls. Complete with tree platforms up to 50 feet above the ground, unique obstacles, and secluded scenery, this activity makes for an active day outdoors.

Take Flight With Lake Tahoe Balloons
Embark on a romantic journey and fly high in the sky with Lake Tahoe Balloons, one of the best Lake Tahoe attractions. At 3,000 feet above the lake, you'll have a perfect aerial view of the lake's shimmering waters and its magical surroundings. While you're in the air, take a deep breath, and embrace the feeling of absolute freedom before making your way back down.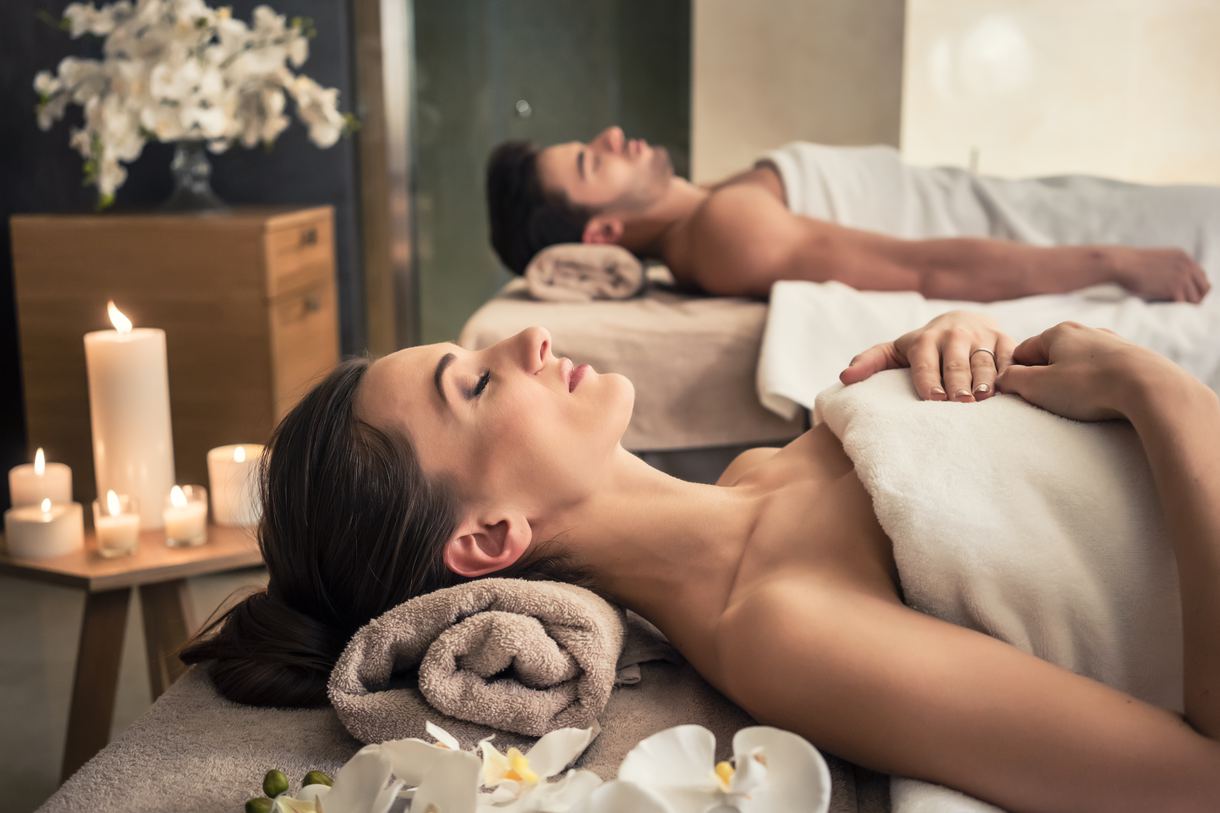 Go to a Lake Tahoe Spa
It's a crime to leave Lake Tahoe without pampering yourself at the spa. With many top-notch spas in the area, treat yourself to a stress-relieving massage at A Massage For All Seasons, a Swedish massage at Blue Water Day SPA, or a detoxifying foot soak at Edgewood Tahoe. Prepare to leave Lake Tahoe behind and return to your everyday life fully revitalized.