With miles of open coastline, temperate weather, and salty air, the Central Coast is a beautiful backdrop for dates. Though spending every second of the day at the beach sounds like a great date to us, these standout coffee shops and eateries will relieve some of the pressure and give you a lot to talk about. While there are dozens of noteworthy locales up and down the state, we have rounded up some of the best places to go on a date along the Golden Coast so you can focus on that special someone.
Hook and Press Donuts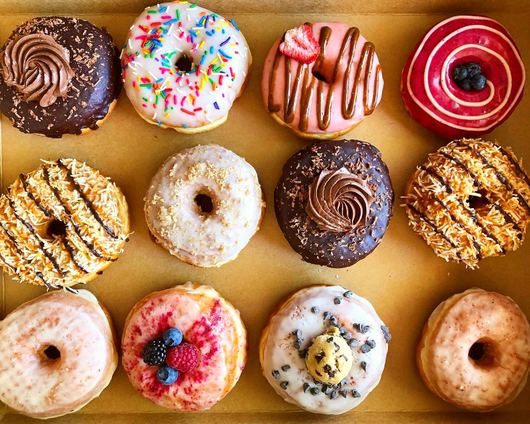 Location: Santa Barbara
What's better than a fresh donut in the morning? Santa Barbara's Hook and Press is the perfect place to take a date for the most delicious and beautiful donuts around. While the brick-and-mortar location has only been open since October 2018, Hook and Press has already made a name for itself in the high-quality, scratch-made donut scene.
With an ever-changing selection of donut flavors—such as Samoa cookie, bananas foster, strawberry lemonade, and browned butter—choosing a half dozen to share will provide you with tons of information about your date.
If the date goes well, start planning your California donut road trip and let the bonding continue.
Scout Coffee Co.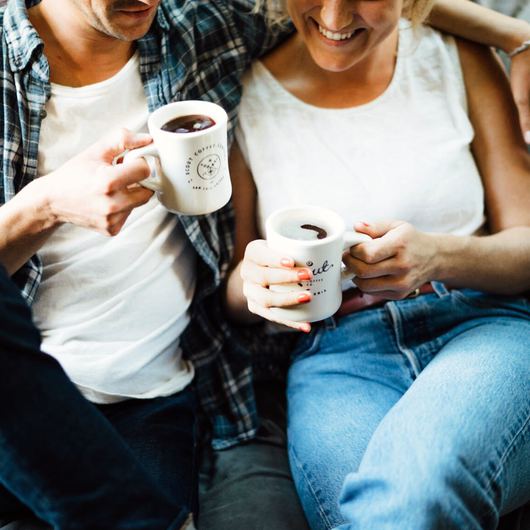 Location: San Luis Obispo
Walking into Scout Coffee Co. instantly feels like coming home. With floral wallpaper, wooden tables, fresh coffee aromas, and a tiled front counter, this cozy haven is a local favorite—and for good reason. Serving some of the best coffee in San Luis Obispo, scratch-made pastries, and house-made syrups and almond milk, Scout is an incredible spot that can make anyone happy.
The light and airy ambience makes the cafè the perfect first date location, too. As an added bonus, the coffee shop carries a curated selection of goods that you can peruse together to discover shared interests. After spending a few hours drinking sunshine lattes, gibraltars, or affogatos, take a quick stroll over to Bubblegum Alley and experience one of San Luis Obispo's quirky attractions before walking around the rest of the town.
Verve Coffee Roasters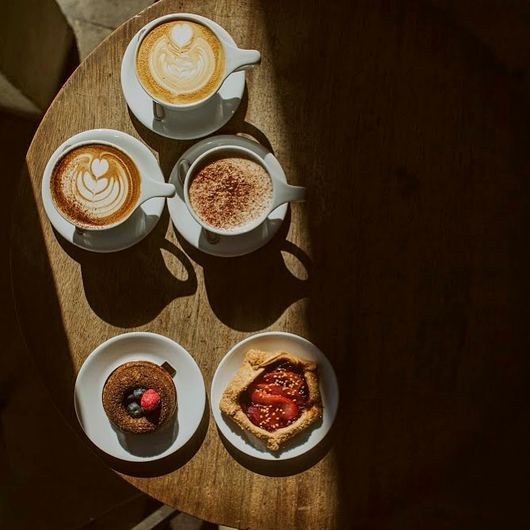 Location: Santa Cruz
While Verve has become a household name for many coffee enthusiasts, as of 2007, the company was just getting its start on 41st Avenue in Santa Cruz. Delight your potential partner with a cruise along the Central Coast roads, a couple of hours on the beach, and a cup of coffee.
Order the macchiato, cappuccino, or cafe au lait, and make them your own by adding soy milk and a boost of flavoring. Pair the best coffee in Santa Cruz with a biscuit served alongside seasonal jam or crowned with a poached egg, cheddar cheese, and prosciutto. Of course, the avocado toast is another crowd pleaser that will make even the dullest of coffee dates a bit zestier.
Goddess Goods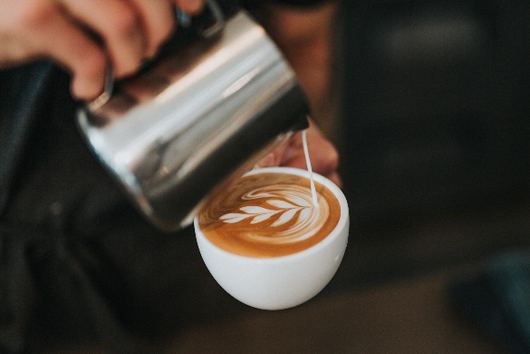 Location: Morro Bay
For the vegans and vegetarians in your life, Goddess Goods is the place to be—and it has a lot more than espresso to offer.
Try the everything bagel topped with basil hummus and avocado, or get the chipotle-walnut street tacos for something a little out of the ordinary. Wash it down with the fresh-pressed berry juice or the peach smoothie, and take a walk along the waters of Morro Bay for a date you won't soon forget.
Captain + Stoker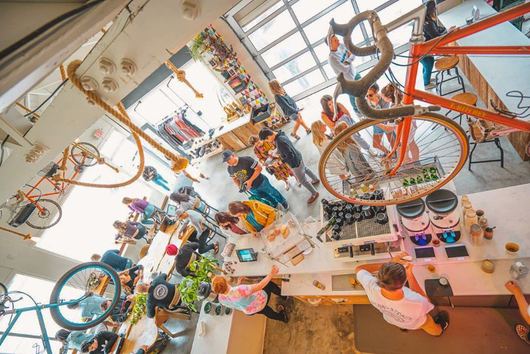 Location: Monterey
Named after the two positions on a tandem bicycle, Captain + Stoker serves as an ideal date spot. Situated near the waterfront, about a mile south of the Monterey Bay Aquarium, this coffee shop serves up some of the best cups of joe in Monterey and allows customers to enjoy the beauty of the region without getting bogged down with traffic.
Whether you and your date are bicycle enthusiasts or coffee aficionados, this quaint coffeehouse is a great place for a laid-back date in the morning or afternoon. Opt for an iced americano, a cortado, or an oat-milk latte as you sit back in the rustic space, enjoy each other's company, and plan your very own tandem-bike adventures.