By

California.com
August 03, 2019
Sitting back and watching the multitudinous landscapes pass by while enjoying the company of great friends, it is hard to imagine traveling any other way than by train. There is something both nostalgic and futuristic about train rides that simultaneously evoke memories of simpler times and inspire hope for the future. And as you cruise along the Southern California coastline aboard the Pacific Surfliner, it becomes clear that the experience has more to do with the journey than the destination.
While a trip to San Diego may take longer by train, the ability to skip L.A. traffic, avoid long airport security lines, or let go of the focus that long road trips require is well worth the additional time. Listening to the rhythmic sounds of the train chugging along redefines relaxation in a way that must be experienced to be believed; anxieties that usually plague the mind drift away with every tree and mountain you pass.
The Pacific Surfliner departs from San Luis Obispo and passes through Santa Barbara, Glendale, and Los Angeles before arriving at its final destination: San Diego. So crack open that book you have been wanting to read for years, pick up the camera to capture every moment, and get to know old friends a little better while aboard the train.
Though taking a direct train from San Luis Obispo to San Diego takes about eight and a half hours and costs as little as $60, spending some time in various cities allows you to fully experience every place. Here's what to do at each stop along the way.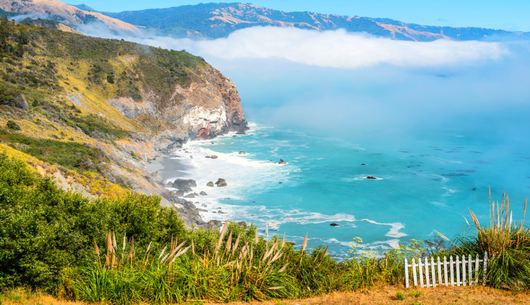 San Luis Obispo
Before boarding the train, check out a few of the unique destinations San Luis Obispo has to offer. Bubblegum Alley is a must-see spot for adventurous souls; the 70-foot walls of the famed alleyway are lined with chewed gum from the hundreds of thousands of visitors who come each year. If you want to leave your own mark, choose your favorite gum color and get to chewing. After visiting this interesting attraction, grab a cup of coffee at a neighboring cafe, savor a slice of cake at the Madonna Inn, or check out the local art galleries before heading to the nearby beaches. Go surfing, rent a kayak, or lounge on the sand before your train arrives and the real trip begins.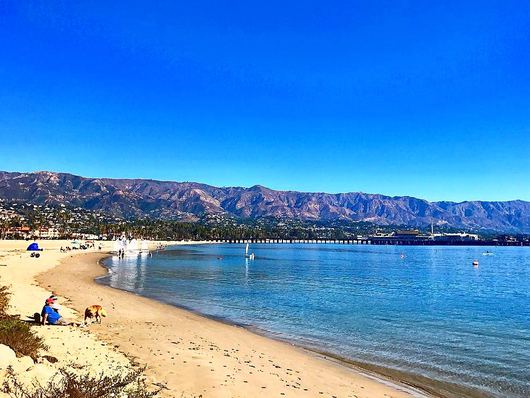 Santa Barbara
Spend some time in this coastal gem to experience the Eat This, Shoot That tour of the popular Funk Zone, walk around the historic mission, visit the animals at the Santa Barbara Zoo, and relax on the beach. The charming hotels and laid-back lifestyle make it an easy place to stay for a day or two, so plan your Amtrak schedule accordingly to ensure you don't miss out on all that Santa Barbara has to offer.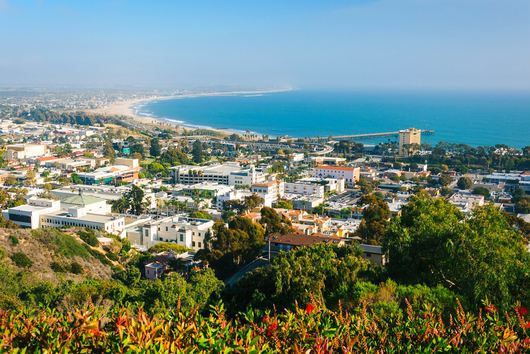 Ventura
Catch some waves at Surfers Point in Ventura to meet the locals and see why this beach town is among the best in the state. The palm trees and coastal views provide the quintessential California vibes that inspire residents and visitors alike to break out their longboards and paddleboards and spend every moment possible outside. Head into the local bike shops to pick up your very own beach cruiser; this mode of transportation will allow you to immerse yourself in the rest of the cities along the way and will be a great reminder of your time in the quaint town of Ventura. (Pro tip: Reserve space for a bicycle when you plan your Surfliner schedule so your desired train can accommodate it.)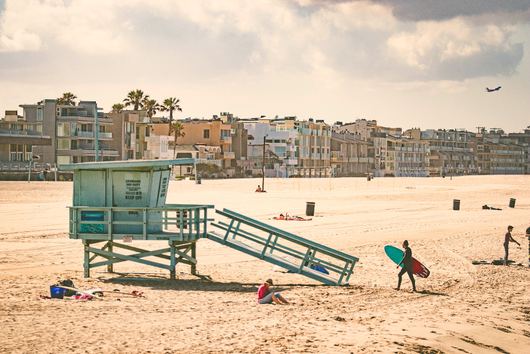 Los Angeles
While there are many worthy stops between Ventura and San Diego, Los Angeles is one of the most iconic cities in the state and is definitely worth exploring over a day or two, if you can spare it. The art galleries, eateries, and boutiques here are one of a kind, making it easy to fill an entire week with different experiences. From shopping in Beverly Hills, to celebrity-spotting and hiking in Hollywood, to catching some waves in Santa Monica, there are infinite possibilities in Los Angeles.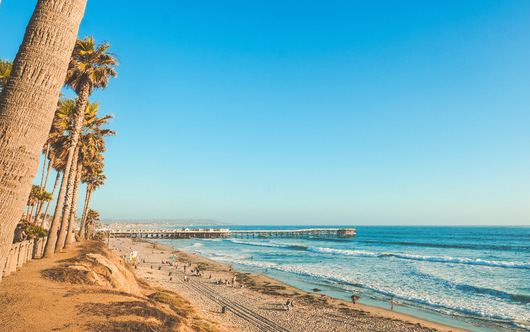 San Diego
You have finally arrived at the last destination on your Pacific Surfliner adventure: Santa Fe Depot, which is centrally located in downtown San Diego and a short drive away from Balboa Park, Seaport Village, and Waterfront Park. You can also take the ferry over to Coronado island to wander around the charming boutiques, spend a night at the historic Hotel del Coronado, play a round of golf, and enjoy some much-needed relaxation time at the beach.
The journey home is sure to be as beautiful as the train ride to San Diego, whether you decide to make multiple stops along the way or to go directly back. And luckily, there are plenty more train trips—including the Coast Starlight, which ventures to Seattle, and the California Zephyr, which heads halfway across the country to Chicago—that give you the opportunity to see other parts of the state.