As California mitigates health risks during the COVID-19 pandemic, some travel restrictions may remain in certain communities. Call the local and regional tourism offices to learn more about the restrictions in your intended destination. Thank you for reading, and stay safe.
Staycations make you feel a million miles away when you're anything but far. When it comes to successful staycations, California sets the golden standard. Take advantage of the spring weather and treat yourself to the best staycation in California, whatever your idea of it may be. Mountains, oceans, and twinkling city lights—sample a taste of the state's diversity by taking a baby step back into the world of travel.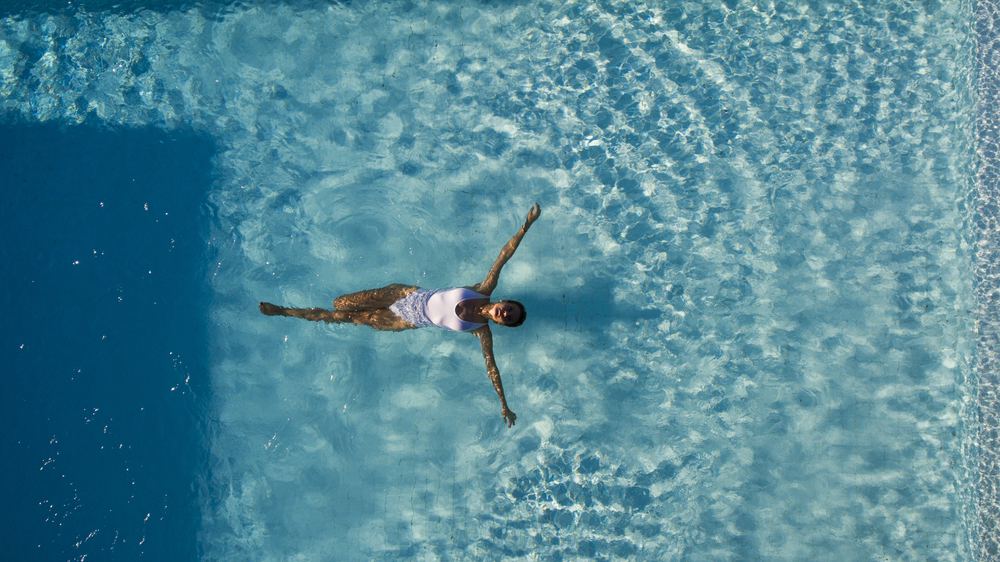 Fun California Staycation Ideas
When it comes to traveling in the Golden State, variety is the name of the game. Do you want to build sandcastles by the seashore, trek mountainous hiking trails, and sip a drink by the pool in less than 24 hours? Totally possible.
Many hotels in California make us crave staycations; the hard part is picking the spot. From SoCal to NorCal—these California staycation ideas are tough to say no to.
The Best Staycations in Southern California

Korakia Pensione
Location: 257 South Patencio Road, Palm Springs
Korakia Pensione is a California desert oasis in Palm Springs. The exclusive Mediterranean-style retreat is the perfect spot for a romantic SoCal getaway. The suites are decorated with Moroccan motifs, complete with cool stone floors, wooden beamed ceilings, and private balconies or patios.
Begin your day with a delicious breakfast in the courtyard. Enjoy a swim in one of the two heated pools and treat yourself to a massage. Then, venture out of the resort on a cruiser bike provided by the hotel before coming back and enjoying a vintage movie under the stars. Sound like your kind of getaway? The best staycation in Southern California awaits.
La Casa Del Camino
Location: 1289 South Coast Highway, Laguna Beach
Craving more of a beach vacay? Stay and play at the historic La Casa Del Camino in Laguna Beach. Established in 1929, the Spanish-style boutique hotel is a California staycation favorite. You'll be just a block away from the beach and a short walk away from Downtown Laguna—talk about prime location.
You have three choices of accommodation at this O.C. spot. These include Spanish-style guest rooms, ocean-inspired surf rooms, or a La Casita—a California beach cottage available for weekly rental. A dreamy week by the beach? Sign us up.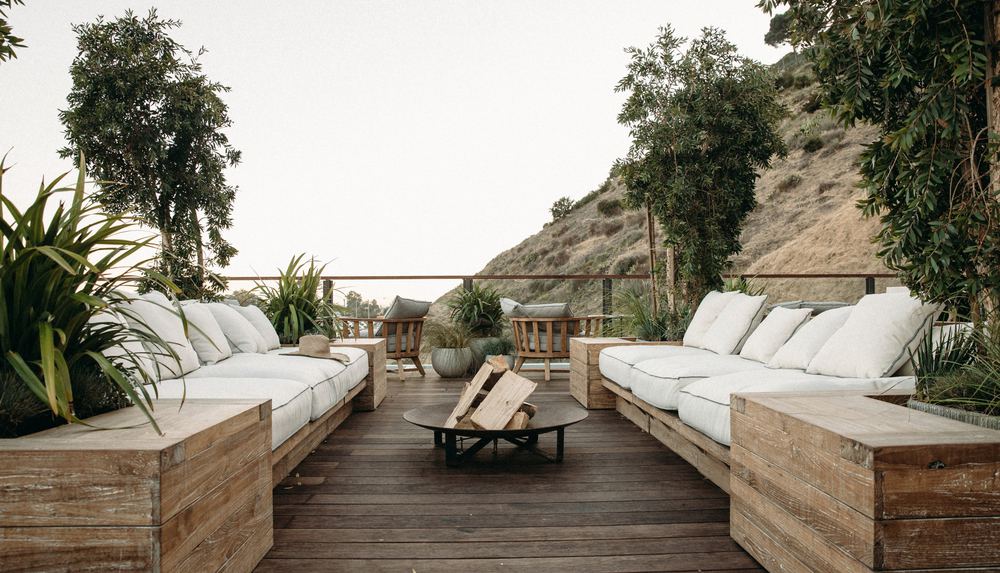 The Surfrider Hotel Malibu
Location: 23033 Pacific Coast Highway, Malibu
This stylish, 1950s reimagined hotel sits right across the famous Surfrider Beach—hence the name. With only 20 rooms total, this staycation near Los Angeles perfectly encapsulates the Malibu landscape. A can't miss SoCal staycation in every sense, The Surfrider Hotel Malibu is the embodiment of everyone's dream California beach house.
Swim your day away and enjoy the best post-surf smoothies. Treat yourself to the freshest breakfast, lunch, and dinner while staying at this SoCal spot. To make the best staycation in California feel more like a movie, listen to the hotel's curated Surfrider Sounds playlist throughout your stay.

Santa Monica Proper Hotel
Location: 700 Wilshire Boulevard, Santa Monica
The effortless luxury of Santa Monica Proper Hotel is hard to beat. Nestled along Wilshire Boulevard, this hotel optimizes the ocean breeze and natural light. Beaches, boutique stores, farmers' markets, and health-conscious eateries are all found within walking distance. This California staycation is a dream come true.
Soak up the sun on the rooftop pool deck and enjoy tasty bites at a variety of outdoor eateries and lounges. Experience Eastern wellness at the hotel's Surya Spa. Whatever you choose to fill your days, you'll know this is the best staycation in Southern California. Oh, and one more thing—you won't be able to resist taking innumerable pictures. Seriously, this hotel is very Instagrammable.

Hotel Californian
Location: 36 State Street, Santa Barbara
Hotel Californian puts the 's' in style. The 121-room enclave is part history, part imagination, and 100 percent Californian. As Santa Barbara's premier urban destination, this California staycation spot continues to redefine luxury in the American Riviera.
Ditch the car and mingle like a true local on your next best staycation in California. Not only is the hotel mega cool, but so is the area surrounding it. Located between the Pacific Ocean and Highway 101, Santa Barbara's Funk Zone is a favorite spot for locals and visitors. What used to be a warehouse district is now filled with boutiques, cafes, and eateries decorated with murals and signature art. Need we say more?

Hotel Del Coronado
Location: 1500 Orange Avenue, Coronado
Opened in 1888, the famous Hotel del Coronado debuted as an architectural masterpiece. The hotel is acclaimed for its spectacular seaside setting in the resort town of Coronado. To this day, the hotel is iconic as ever.
The Victorian-style resort has hosted royalty, celebrities, and historical figures for over 130 years—you could be next in line. Enjoy the wellness spa, two outdoor pools, and activities for the whole family. Take in the California sunsets with seven waterfront dining options. This staycation idea in San Diego is as good as it gets.
Coolest Northern California Staycation

The Inn Above Tide
Location: 30 El Portal, Sausalito
The Inn Above Tide is all about a room with a view. This intimate waterfront hotel is a prime spot for a luxury retreat during your weekend getaway in Sausalito. Connected to the village of Sausalito, this Northern California staycation is a minute's stroll to galleries, restaurants, and shops. You're only a short drive from the scenic vineyards of Napa.
In the mood for city exploring? A quick ferry ride to S.F. is mere steps from the hotel. Don't feel obligated to head to S.F. though. Sausalito's got plenty of activities that make for a perfectly dreamy NorCal staycation.

MacArthur Place Hotel and Spa
Location: 29 East MacArthur Street, Sonoma
MacArthur Place Hotel and Spa was founded over a full century ago as a family estate, vineyard, and ranch. Today, the lush grounds and historic farm buildings are one of Sonoma's foremost luxury resorts.
Just a short walk to Sonoma Plaza, the luxurious hotel embodies the laid-back, relaxed feel of its surroundings. Beautifully designed rooms, fine dining, and exciting activities make this a can't-miss Northern California staycation spot.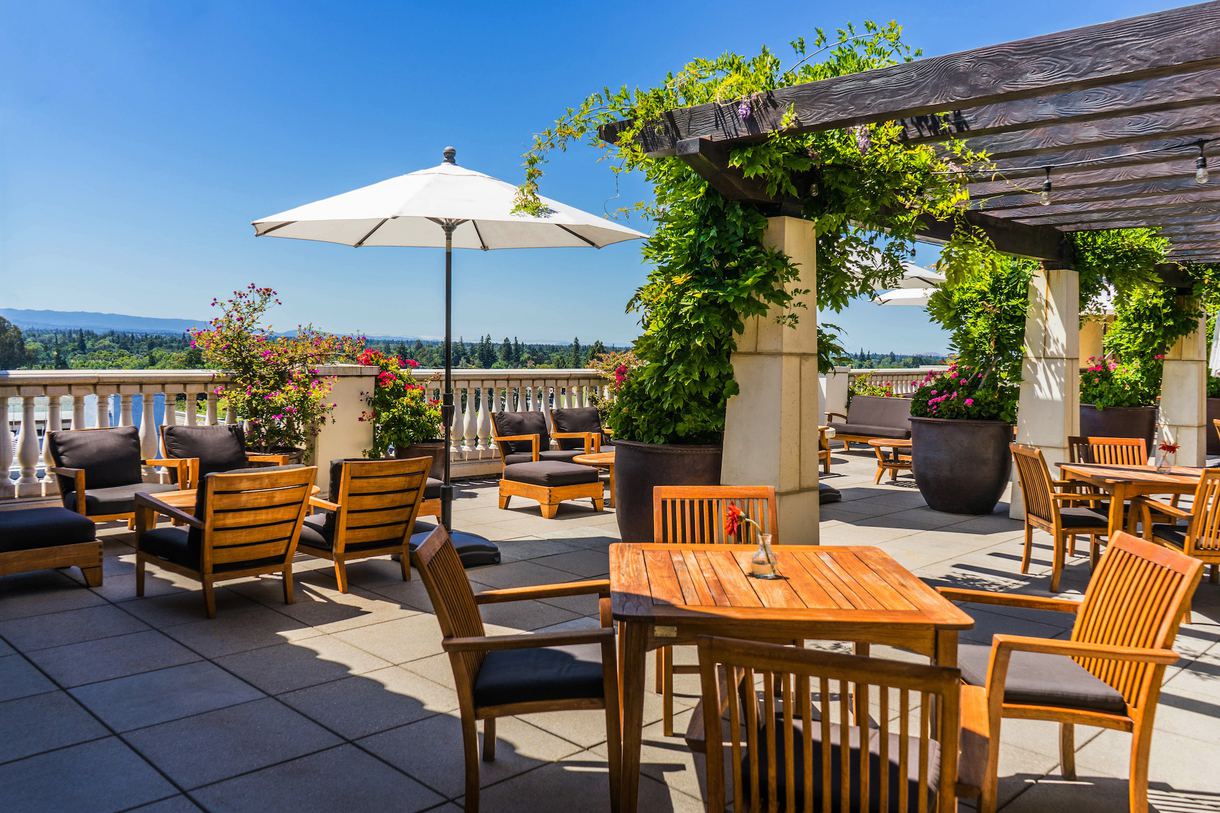 Hotel Valencia Santana Row
Location: 355 Santana Row, San Jose
Luxurious country retreats are all fine and dandy, but if you're more of a city dweller, Hotel Valencia Santana Row is better suited for you. On your next California staycation, explore a side of San Jose you've never seen before. As the only one in Santana Row, this hotel reminiscing old-world Spain captivates you as soon as you walk in.
Upscale shopping, delicious eateries, and lively entertainment—you're in the middle of it all here. Enjoy everything the European-inspired street offers while on one of the best staycations in California.

Post Ranch Inn
Location: 47900 Highway 1, Big Sur
The Post Ranch Inn is one of the most beautiful hotels in California, if not in the country. Built into the cliffs of the majestic Big Sur, the hotel is as magical as it gets. Organic architecture, eco-sensitive rooms, and breathtaking views are a given at the Post Ranch Inn.
Romance, relaxation, and rejuvenation—this Big Sur resort is the ultimate luxurious retreat. Enjoy swimming in one of three pools and relax with spa treatments. Participate in complimentary activities like yoga, meditation, and stargazing. If your idea of the best staycation in California is sans kids, you're in luck—this hotel is adults only.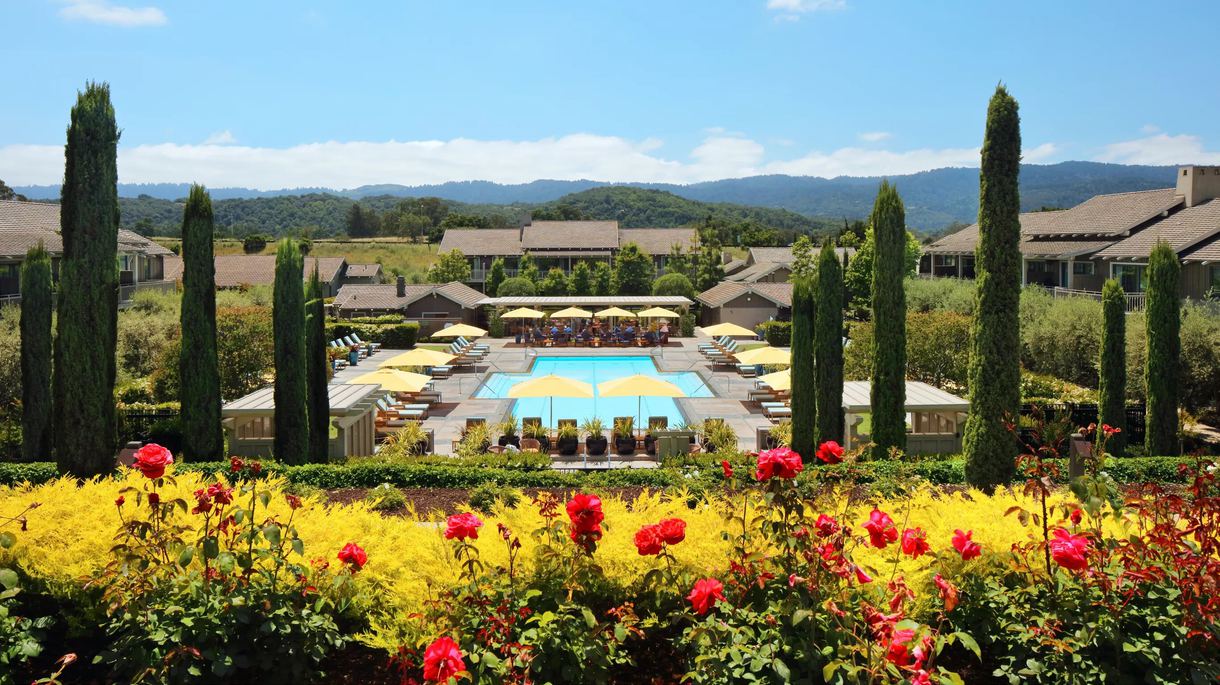 Rosewood Sand Hill
Location: 2825 Sand Hill Road, Menlo Park
Who would've thought that this lovely property is in the middle of a business park? Offering a serene faraway feel, Rosewood Sand Hill is a 21-acre site nestled in the foothills of the Santa Cruz Mountains.
The Northern California–inspired interiors overlook the grand mountains and verdant courtyard garden. The top-notch rooms with private balconies make this hotel a California staycation to remember. Enjoy Michelin-starred dining, an exquisite spa, and impeccable poolside service. Can a Northern California staycation get any better?