By

Mackenzie Hutson
December 06, 2019
Now that the insanity of Black Friday is solidly behind us, the gift-giving season is notably calmer. Though the idea of purchasing presents—seemingly for everyone you've ever met—remains daunting, California's holiday markets make the task much less stressful. You will not only find one-of-a-kind items at these artisan markets, but also take part in an experience that is solely Californian.
From browsing for handmade goods on the Santa Monica Pier, to munching on holiday snacks along Telegraph Avenue in Berkeley, to participating in kids' activities at the iconic Union Station in Los Angeles, there's plenty to do at California holiday markets—and every gift comes with a story.
Before you cruise back to the mall to finish up your holiday shopping, check out these Christmas markets in Los Angeles and San Francisco.
The San Francisco Bay Area's

2019 Christmas Markets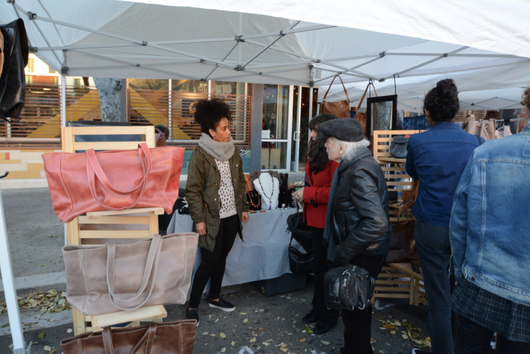 SF Bazaar Holiday NightLife
When: December 12, from 6 p.m. to 10 p.m.
Where: California Academy of Sciences, Golden Gate Park, San Francisco
Who: Ages 21 and up
Price: $15 per person or $12 with a California Academy of Sciences membership
NightLife is a weekly event at the California Academy of Sciences that involves music, entertainment, and science alongside the exhibits, but the SF Bazaar Holiday NightLife event is one of the museum's most-attended nights of the year. Complete with dozens of handmade and locally designed goods, the Academy of Sciences transforms into a Christmas haven that you won't want to miss.
Telegraph Avenue Holiday Street Fair
When: December 14–15 and 21–24, from 11 a.m. to 6 p.m.
Where: Telegraph Avenue (between Dwight and Bancroft Ways), Berkeley
Who: The whole family
Price: Free
Make your way out to the Telegraph Avenue Holiday Street Fair for six days of fun. This Berkeley event is one of the largest Christmas markets in the Bay Area, featuring 200 incredible artisans selling everything from pottery to puppets. Stroll the street for family-friendly goods from some of Northern California's top vendors, grab a bite to eat, take advantage of the free gift wrapping, and get in the holiday spirit.
The Los Angeles Area's

Best Christmas Markets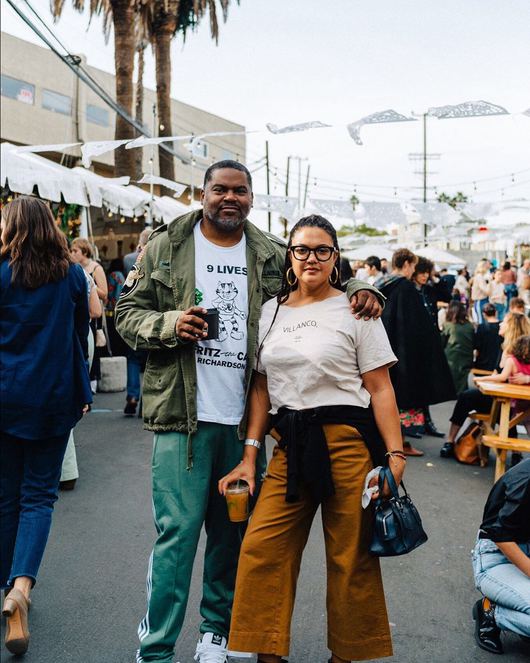 Echo Park Craft Fair
When: December 7–8, from 10 a.m. to 6 p.m.
Where: Mack Sennett Studios (outside on Effie Street) and the Silverlake Independent Jewish Community Center, Los Angeles
Who: The whole family
Price: $15 general admission, free for children under the age of 13
The Echo Park Craft Fair is entering its 10th consecutive year and continues to serve as a gathering space where local creatives can connect and inspire. Filled with 150-plus artisans, this two-day event is the perfect way to find your next favorite artist and to meet your neighbors. Savor snacks and coffee from nearby eateries as you support the Makers Movement. Take your support a step further by attending the preview party on Friday, December 6, to mingle with the artists, enjoy some food, and listen to music in support of Inner-City Arts.
Unique Markets at Santa Monica Pier
When: December 14–15, from 10 a.m. to 4 p.m.
Where: Santa Monica Pier
Who: The whole family
Price: $12, free for children ages 12 and under
Unique Markets takes advantage of Santa Monica's sand and sunshine with a holiday experience like no other. Enjoy a day full of ocean breezes and amazing finds as you peruse the 100-plus vendor booths, munch on food-truck fare, sway to DJ beats, and indulge in free drinks from Califia Farms, Revive Kombucha, and Harmless Harvest coconut water. Make sure to pick up Unique Markets' exclusive Apolis bag to support these Los Angeles artisans and keep your new treasures safe. Wrap all of your gifts while you're there, but don't forget to take your holiday portrait and play some outdoor games before you head down to the shoreline.
Union Station Holiday Festival & Artisan Market
When: December 7, from 10 a.m. to 6 p.m.
Where: Union Station (South Patio), Los Angeles
Who: The whole family
Price: Free
Join 40-plus artisans, live bands, and food trucks at the third annual Union Station Holiday Festival. This pop-up event is ideal for a day of family fun; finish up your Christmas list before you visit Santa, join the elves in their workshop, and watch puppets come to life in the marionette theater before finishing up your holiday shopping. Featuring everything from woodwork and home goods to skincare products and jewelry, this market has something for everyone.
In need of a little extra holiday cheer? Add these Christmas fairs and a trip to the "Merriest Place on Earth" to your to-do list.