From meeting the right person, to saying the right things, to wearing the right outfit, there is plenty to think about when planning a date, but choosing the wrong coffee shop should not be one of them. And since Oakland is home to such a high concentration of coffee shops, picking the best one for your date can be more of a challenge than meets the eye. But with our easy Oakland coffee shop guide, the only thing you'll need to worry about is inviting your date to the correct location.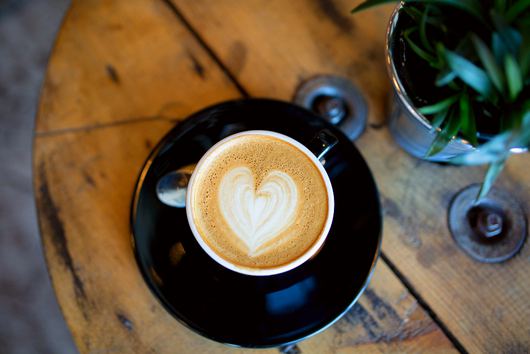 Luckyduck Bicycle Café
Luckyduck is not your traditional Oakland coffee shop—but in a way that is better than you could have imagined. This unique spot is as equally dedicated to making riding bikes accessible to everyone as it is to serving high-quality coffee to the local residents.
In addition to offering artisanal coffee and gourmet fare, Luckyduck sells bike frames and accessories, repairs bicycles, and plans weekly rides around the region. And unlike many hard-core bike stores, the cafe provides an approachable and friendly atmosphere for cyclists of all skill levels.
If bikes aren't really your thing, have no fear: The beans from the Oakland-based Red Bay Coffee Roasters are transformed into impressive beverages that will energize your spirits and make the bicycle decor appear as whimsical as a Wes Anderson film. Order an iced almond-milk latte and the Messy Vegan bagel for a refreshing yet filling meal. Or, go with a steaming cup of tea and a jalapeño popper sandwich for a whole lot of warming comfort.
Whether you and your date are already interested in taking long bike rides or are just looking for a place to grab an awesome cup of coffee and a nice meal (vegan or otherwise), Luckyduck is the perfect date spot.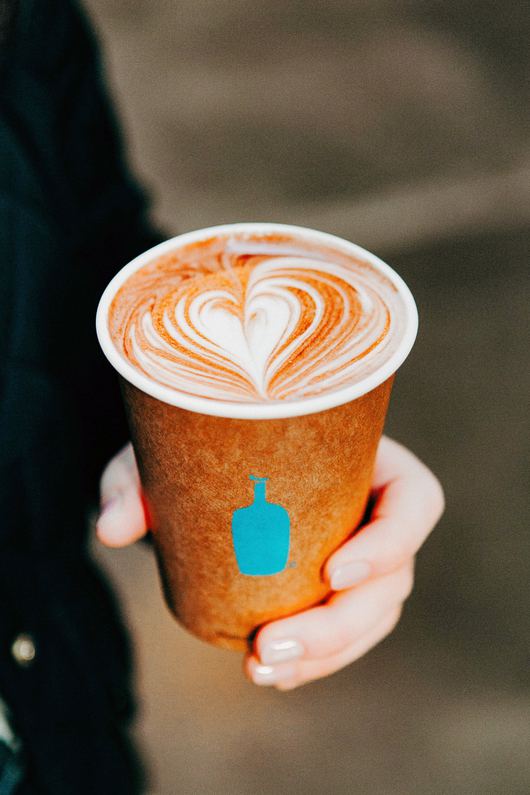 Blue Bottle Coffee
Though our beloved Blue Bottle Coffee was acquired by Nestlé in 2017, breaking the hearts of gourmet coffee lovers everywhere, we are simply not able to neglect this standout chain in our list of Oakland's finest coffee shops. The formerly independent coffeehouse got its start here and stays true to its core values, continually serving freshly roasted, responsibly sourced drinks to coffee fanatics.
Head into the W.C. Morse location, and order the almond-milk latte and avocado toast (get a poached egg on top) to feel as though you're on vacation. The quaint tiled floors, crisp white walls, large paneled windows, and espresso machine workshop are sure to transport you to Italy, Paris, or anywhere else you imagine yourself leisurely sipping espresso.
Thankfully, a trip to Blue Bottle doesn't require a passport, but with no Internet connection, you and your date will be able to stay fully engaged with one another. Don't be afraid to snap that cute date pic (and to take one of the latte … and the toast—no judgement here, we do the same thing), but save the social posting for later. This intimate environment is the perfect mixture of private and public, making Blue Bottle the best first, fourth, or even hundredth date spot.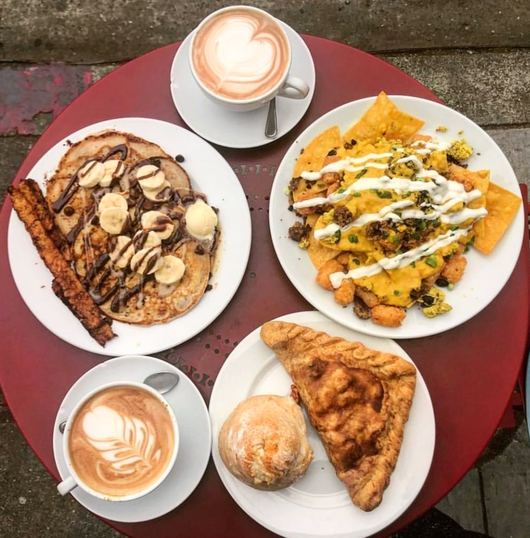 Timeless Coffee
For all the vegans in your life, Timeless Coffee is the unmatched winner for coffee dates; not only is it an entirely vegan coffee roastery, but also a bakery and confectionary—satisfying literally every craving out there. And don't worry: Nothing about this establishment tastes like the bird food you might be imagining when you picture vegan cuisine. Everything is made with intention, and you can taste the difference.
Make sure to order a latte with your choice of non-dairy milk and the monthly special—which may be the gluten-free chili mac 'n cheese or the vegan carne asada fries—and take the time to sit on the patio and watch the locals walk by. After hitting up this incredible date spot, walk around the rest of Piedmont Avenue, popping into Neighbor and the other quaint shops lining the street.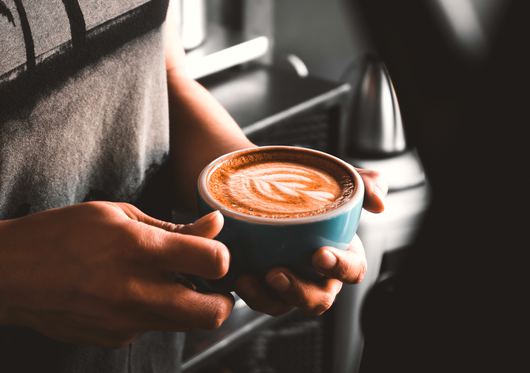 CoRo Coffee Roasters
For a more creative and interactive date, head in to CoRo's Coffee Room and sample some of the coffee that was freshly roasted in the roasting facility. CoRo allows home roasters and coffee-company hopefuls to roast their own beans on-site without having to pay an absurdly high premium, and in the Coffee Room, visitors can taste the fruits of the roasters' labor.
Order the cold brew or an espresso to savor the nuanced flavors these incredibly talented roasters are able to achieve, but don't forget to check out the bites, either, which are also sourced from the local community.
Since Oakland is highly concentrated with quality third-wave coffee roasters and coffeehouses, it's almost harder to find a bad one than it is to find a good one. However, if you can't make it to one of the aforementioned coffee shops (or have already tried them all), we suggest stopping in at Bicycle Coffee, Red Bay Coffee, Highwire Coffee Roasters, Modern Coffee, Awaken Cafe & Roasting, or Slojoy Coffee Roasters for an excellent cuppa joe served with a dash of joy.