By

Mackenzie Hutson
May 21, 2019
Yoga classes, spin classes, and hiking in California's beautiful landscapes are often tossed into traditional cardio and strength-training workouts to complete the average fitness routine. But with every new year (and season), new trends spring up that take the world by storm. According to data collected by ClassPass, treadmill classes were the fastest-growing fitness trend across the United States in 2018, followed by the popular resistance-training, yoga, barre, and Pilates classes.
Over the past few years, the importance of working smarter instead of harder has become increasingly important, too. Shorter, highly targeted workouts have taken over longer sessions, and the bond between working and working out has become stronger. Not only are gyms providing spaces for people to work on their laptops after sweating it out, but workplaces are also adding gyms to their locations so employees can fit in some exercise during lunch or between meetings. And while we all value our time, we are now starting to encourage recovery and self-care with the same enthusiasm. Steam rooms, compression massages, cold plunges, and foam rollers that relax muscles are showing up everywhere.
Though some workout trends thrive season after season, some are replaced by the next big thing. Here are the top 10 classes to try this summer.
1. HIIT Hybrid Classes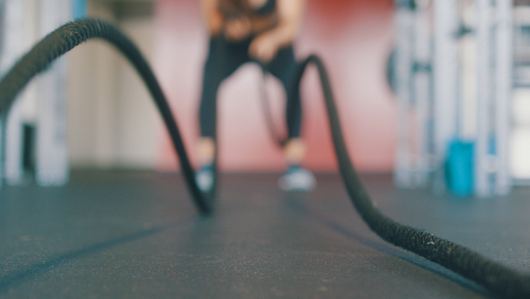 High Intensity Interval Training (HIIT) rose to new levels of popularity over the last year and has been blended with just about every other type of exercise, from water aerobics to kickboxing. As schedules continue to become more densely packed, the need for short, effective workouts increases—which can only mean one thing: HIIT workouts are here for the long haul.
2. Yoga
This tried-and-true staple is here to stay. Yoga strengthens the whole body while simultaneously allowing for relaxation, self-reflection, and a renewed sense of balance. Yoga facilitates the toning of muscles and complements a strength-training routine by allowing the muscles to remain flexible as well as strong. Yoga is also great because it can be done just about anywhere, requiring little more than an open space and a mat to stand on.
3. Treadmill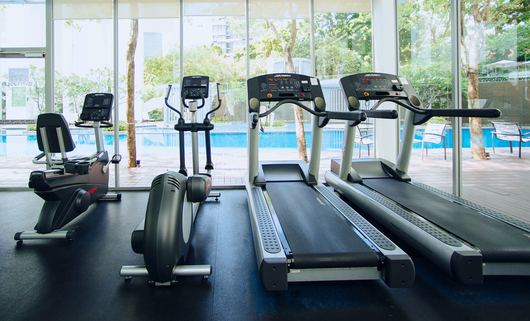 Group classes have taken over studios across the country, leading to a treadmill workout revolution. Gone are the days of running alone while facing a TV and feeling unmotivated. Thanks to the popularity of cycling, motivational instructors are joining the treadmill game and bringing their groovy playlists with them.
4. Individualized Classes with Personal Trainers
With efficient, 20- to 30-minute workouts gaining popularity, personal trainers are becoming more important than ever. These fitness gurus take the guesswork out of finding the right areas to target and the perfect exercises to get the job done. Individual classes are a great supplement for group cycling and treadmill classes, as they add a level of personalization and education to any fitness regimen.
5. Kickboxing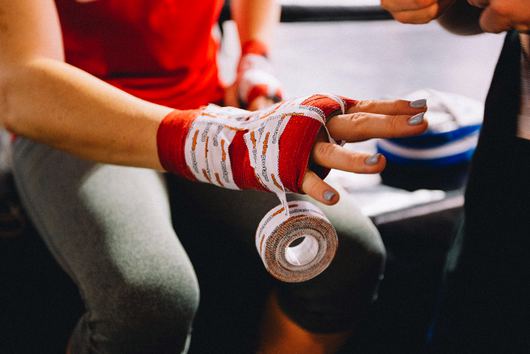 Kickboxing classes combine the group atmosphere of cycling or yoga with the intensity of HIIT, strength training, and cardio. Get out some aggression and your daily stress while learning self-defense techniques that will make your body and mind stronger. With new challenges and a fierce rotation of exercises, prepare to never be bored at the gym again.
6. Cycling
There are cycling studios popping up on seemingly every corner next to coffee shops, inside malls, and alongside pressed juiceries. While the cycling class trend may see a decline in the next year, cycling itself is growing stronger. With quality bikes available for home use, more fitness enthusiasts are opting for the private experience with streamed classes—providing the encouragement of group classes without having to leave one's own space.
7. Lagree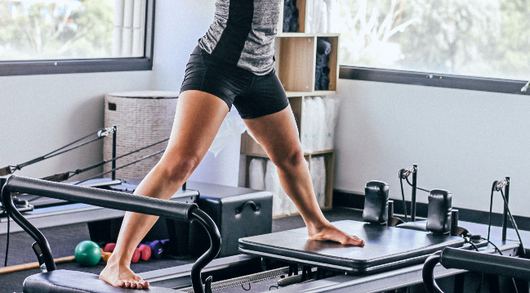 The Lagree Method combines cardio with resistance training to strengthen and tone at the same time. This method puts form at the forefront, emphasizing the importance of consistency rather than intensity. Unlike some of the other fitness crazes, this workout requires a spring-based tension machine called the Megaformer, which can be adjusted during use to create a personalized experience.
8. Barre
For targeted, small-range movements, barre is the go-to exercise class. While this method is a combination of several other workouts, including dance and strength training, its repetitive nature can make it polarizing. Try incorporating one barre class per week to add variety, tone muscles, and increase flexibility.
9. Aerial Fitness
If hanging upside down, doing tricks through the air, and maintaining balance sound more like fun than exercise, then you need to try aerial fitness for yourself. This intense workout provides full-body results with a fantastical charm that will leave you feeling like you ran away with the circus.
10. Swimming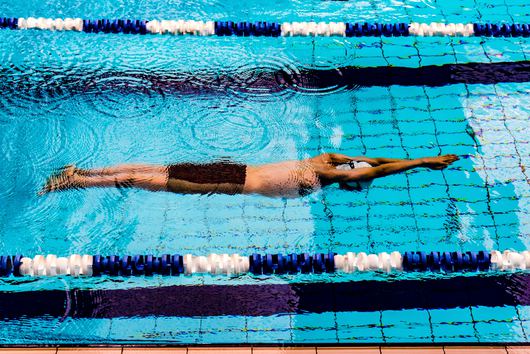 Whether doing laps on your own or joining an aquatic fitness class, swimming aids joints while still producing the same fat-burning effects of cardio. With an intergenerational appeal, swimming is gentle on the body, making it a perfect form of exercise for easing into other fitness activities or taking it easy on rest days.