By

California.com
September 08, 2020
Are we alone in this universe? This question has mystified the world for decades—nay, centuries—but the answer may be found in California. The state is no stranger to mysterious attractions and newfangled, inexplicable unidentified flying object (UFO) sightings. Thanks to its gorgeous weather, the Golden State provides plenty of opportunities for people to be outdoors year-round, making possible UFO sightings more likely.
Aside from the National UFO Reporting Center (NUFORC)—which has been investigating UFO sightings nationwide since 1974—certain books such as UFO Sightings Desk Reference: United States of America 2001–2015 are also considered reputable sources regarding UFO encounters. According to the book, Santa Clara County has NorCal's highest reported number of UFO sightings at 569, followed by Alameda County with 518 sightings, and San Francisco County with 327 sightings.
Before they can determine whether a flying object is in fact extraterrestrial, scientists must first eliminate the chance of it being one of the U.S. government's tested terrestrial technologies. But the following UFO sightings in California are rendered some of the state's most mysterious—and sometimes inexplicable—occurrences.
Interesting UFO Sighting in Los Angeles: The Battle Of Los Angeles

When spending a day in L.A., you may hear the city's other nicknames (such as "La La Land" and "The City of Angels"), but would you have guessed it's also known as "Alien City"? Here's why.
On February 25, 1942, less than three months after the Pearl Harbor attacks and less than 36 hours after the Bombardment of Ellwood, military radar picked up an unidentified object off of the Los Angeles coastline. Thinking it was an enemy attack, the military sounded the air-raid sirens, ordered a total blackout of the city, and prepared the troops for "ready-to-fire" status. The sirens' blood-curdling sounds awakened the city's residents; they watched in wonder as light beams scrutinized the night sky. Upon scanning, searchlights revealed a large, orange-ish object hovering above the city—possibly a UFO over Los Angeles.
Upon the discovery of the unidentified object, U.S. troops fired around 1,400 bullets at the object. Military and civilian witnesses testified watching the shells hit the object without any effect. Speculations and rumors ensued, claiming that Japanese aircraft were invading Los Angeles. However, as night turned to dawn, it became apparent that there wasn't an enemy attack. Although the issued reports were confusing, it was clear that no bombs were dropped and no planes were shot down, making people wonder: So, what really happened?
While Secretary of the Navy William Frank Knox brushed off the incident as a false alarm, Secretary of War Henry Stimson stated that a minimum of 15 planes hovered in the Los Angeles sky. Stimson later rescinded his claims, but there were still the testimonies of thousands of military personnel and civilians stating they saw an object in the night skies.
Although tensions were high with Japan during this time, the Japanese claimed to have never flown an aircraft over the city of L.A. during World War II, making the incident even more bizarre.
UFOs in Palm Springs:
The Desert's Other Tourists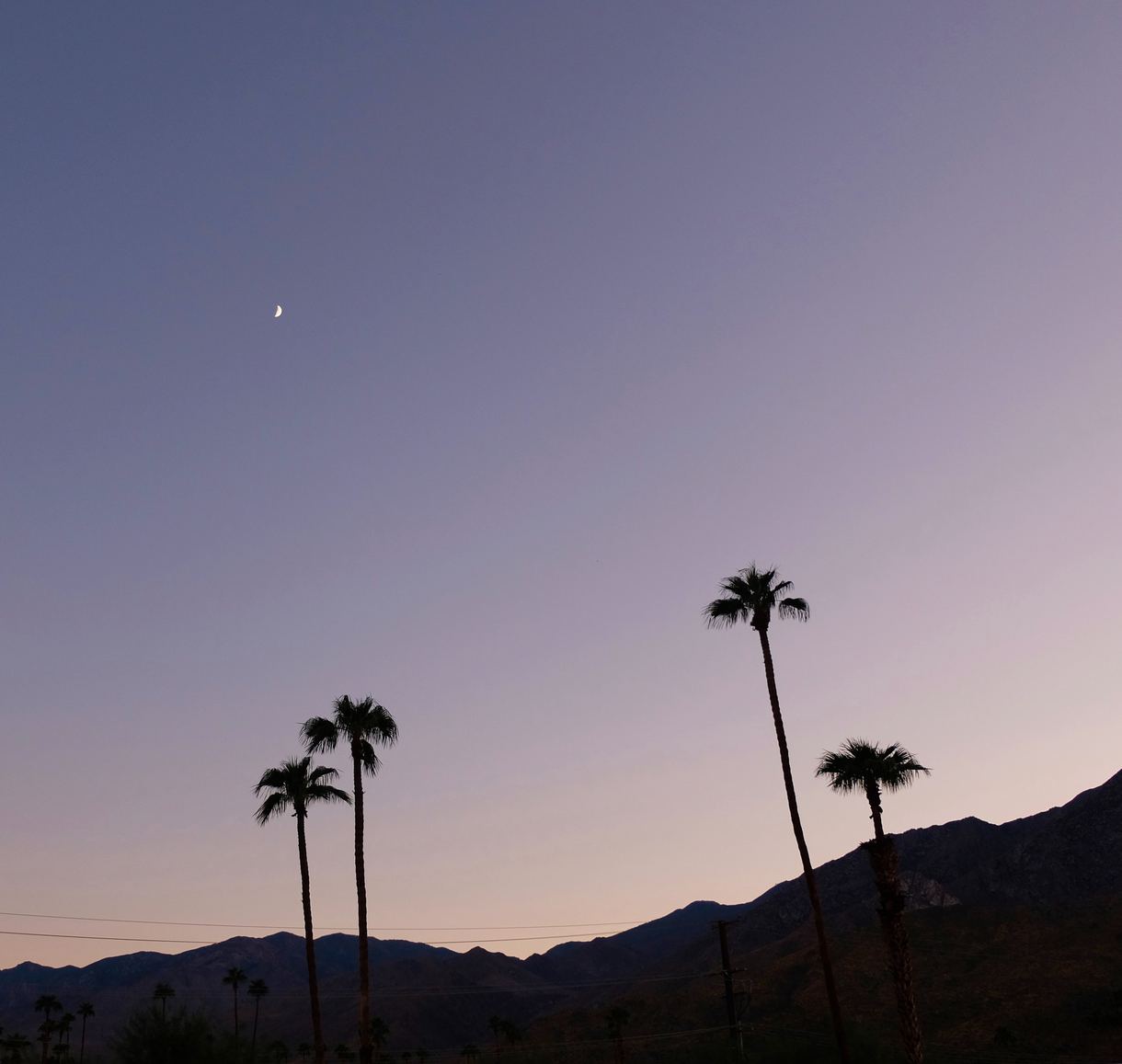 Palm Springs is a prime resort location and a great place to spend your vacay. But, besides locals and tourists, are there other visitors interested in this optimal holiday spot? These alleged UFO sightings in Palm Springs will make you wonder.
July 26, 1952
It was a typical sunny afternoon in Palm Springs when four individuals, including a man with binoculars, spotted a strange object in the sky. They described it as a mysterious, diamond-shaped object hovering in the air, emitting blue and yellow lights. At first, the unidentified object seemed to be resting peacefully, but then, it began flying back and forth between the city and the mountains at an astonishingly fast rate. Suddenly, the diamond-shaped object joined with another unidentifiable object flashing reddish-orange lights. That same afternoon, a military pilot elsewhere claimed to have seen a similar object flying from Needles to Los Angeles. Decades later, no one has a clue as to what these objects were.
September 5, 1954
Two pilots in different planes claimed to have witnessed an unidentified object flying at high speed at about 13,000 feet above Palm Springs. The pilots both issued statements declaring that the object was emitting blue lights.
February 19, 1955
A witness reported seeing a bright, round object hovering in the Palm Springs sky. Four days later, on February 23, another witness claimed to see a circular, multicolored object flying in the air.

Unusual UFO Sighting in San Diego: 2004 Nimitz Incident
San Diego is known as "America's Finest City" for terrestrials, but are extraterrestrials interested in it, too?
In 2004, the USS Nimitz aircraft carrier was positioned off the coast of San Diego for individual ship training, and suddenly, one of the ship's fighter jets spotted an unusual object in the sky. The aircraft captured live footage of the incident on its infrared camera, but the witnesses—including highly trained military personnel, expert radar operators, and fighter pilots in charge of the most advanced flight technology—could not explain what they saw. To this day, the 2004 Nimitz incident remains one of the possible UFO sightings in San Diego.
The USS Princeton missile cruiser had picked up signals of a mysterious object several days before the pilots discovered it in the air. According to the USS Princeton's senior radar operator, his screen displayed more than 100 Anomalous Aerial Vehicles (AAVs) throughout the course of one week. The AAVs were witnessed at an altitude of 80,000 feet, a much higher height than any commercial or military jet is capable of flying at.
At first, the crew thought it was an equipment malfunction issue, but then they realized that everything was working normally. When the AAVs dropped from 80,000 feet to ocean level at a whopping speed, the crew decided to intercept. Commander pilot David Fravor came in close contact with the objects and described them as "40-foot-long Tic Tacs with no wings or propellers."
Other Places Where UFOs have been Spotted in California
The year 2014 began mysteriously—people from Los Angeles to the Bay Area reported seeing unidentified objects on New Year's Eve. Eyewitnesses managed to take videos of the objects hovering in the air for about a minute before they flew off at a very high speed.
Civilians from Sacramento all the way to Stockton and Auburn came forth claiming they saw UFOs in Northern California. One of Sacramento's eyewitnesses stated that the object was so bright that it could shine through a forest without any problem. To this day, it is inexplicable as to what people from various counties saw the night of New Year's Eve 2014.
Did you experience a mysterious UFO sighting? Come out of the shadows and share your story with us.