By

Mackenzie Hutson
March 03, 2020
As communities across the world and in California mitigate health risks during the COVID-19 pandemic, we are shifting our content strategy and will not encourage any travel or social activities during this time.  We will, however, continue to shine a light on and celebrate the many beautiful aspects of our State with the intention of being a source of inspiration and joy during this difficult period. We will also be providing tips and resources specifically related to the COVID-19 pandemic safety measures in the coming weeks. Thank you for reading, and stay safe!
California might be known for its stunning national parks, incredible amusement parks, and unique baseball stadiums, but what about its more peculiar spots? Plenty of California's attractions are quirky, mysterious, and sometimes inexplicable—but they're always worth exploring. Check out these interesting places in the Golden State before finalizing your 2020 vacation itinerary.
1. The Mystery Spot, Santa Cruz

The Mystery Spot is one of California's most popular roadside attractions. Nestled in the redwoods just outside of Santa Cruz, this destination is only 150 feet in diameter but will leave you questioning the laws of physics and gravity. It is as beautiful as it is fascinating.
2. Cabazon Dinosaurs, Cabazon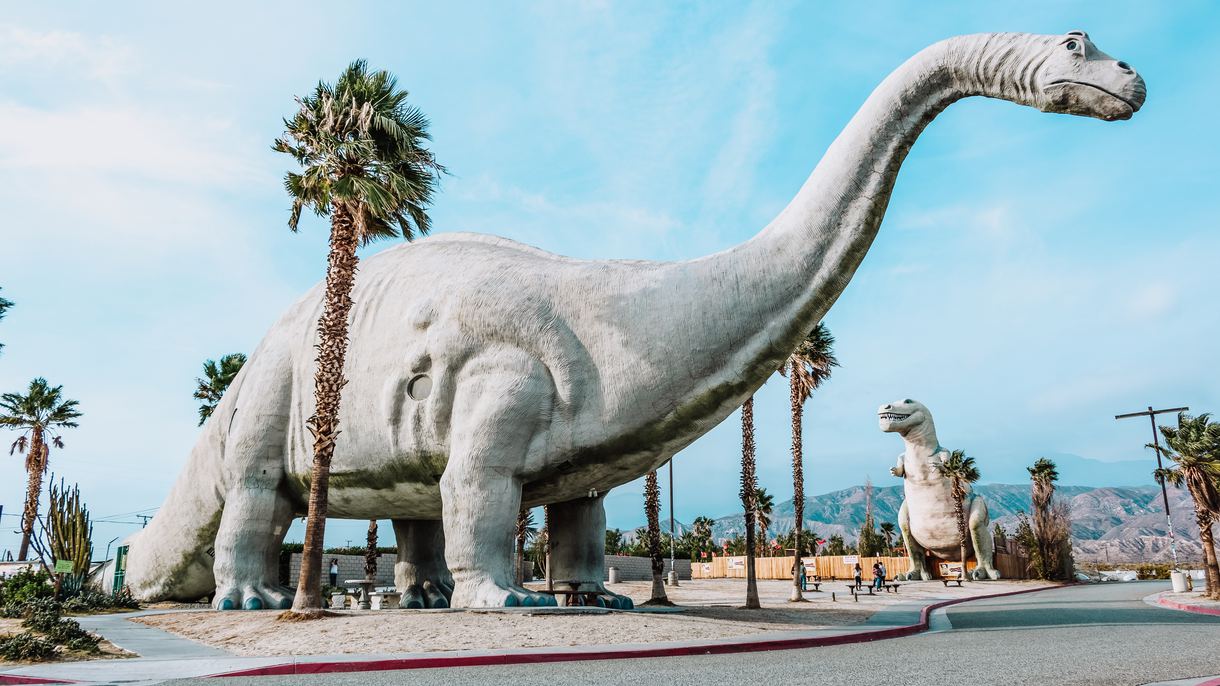 Located less than 20 miles from Palm Springs, the Cabazon Dinosaurs are unlike anything you've ever seen before. Established in 1975, these massive sculptures are a worthwhile stop on any California road trip. I mean, where else can you see 50-plus lifelike dinosaurs in California? Make sure to carve out time to climb up to the mouth of Mr. Rex—you won't regret it.
3. The Noah Purifoy Desert Art Museum of Assemblage Art, Joshua Tree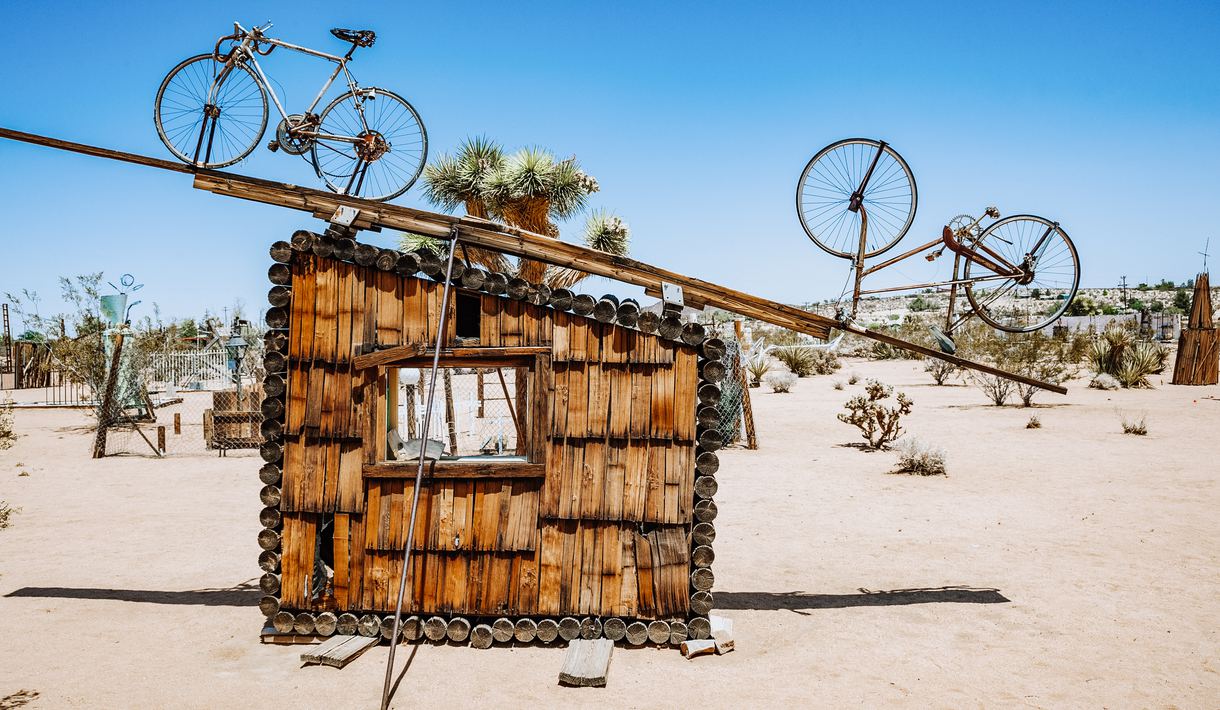 If you're heading into Joshua Tree National Park, a stop at the outdoor Noah Purifoy Desert Art Museum is an adventure you'll always remember. Dedicated to using art for social change, artist Noah Purifoy's museum is entirely made of junked materials and is free to visit. Look around and snap some photos to make the most of the intriguing artwork on display.
4. Venice Canals, Los Angeles

The Venice Canals are among the most interesting Los Angeles attractions. While only the six newest canals remain, it's easy to picture the giant waterway previously complete with goldoliers from Italy, roller coasters along the shores, and a refreshing lack of cars. 
5. Victoria Beach, Laguna Beach

While Laguna Beach is one of Orange County's most popular cities, a pirate tower probably isn't the first thing that comes to mind when you think of the oceanside town. But that's exactly what you'll find at Victoria Beach. Park along the famous Pacific Coast Highway, walk to Sunset Terrace, and take the stairs down to the beach. Then walk right, climb over the rocks, wander around the bend, and continue past the ocean pool until you stumble upon the Pirate Tower itself.
6. Wayfarers Chapel, Rancho Palos Verdes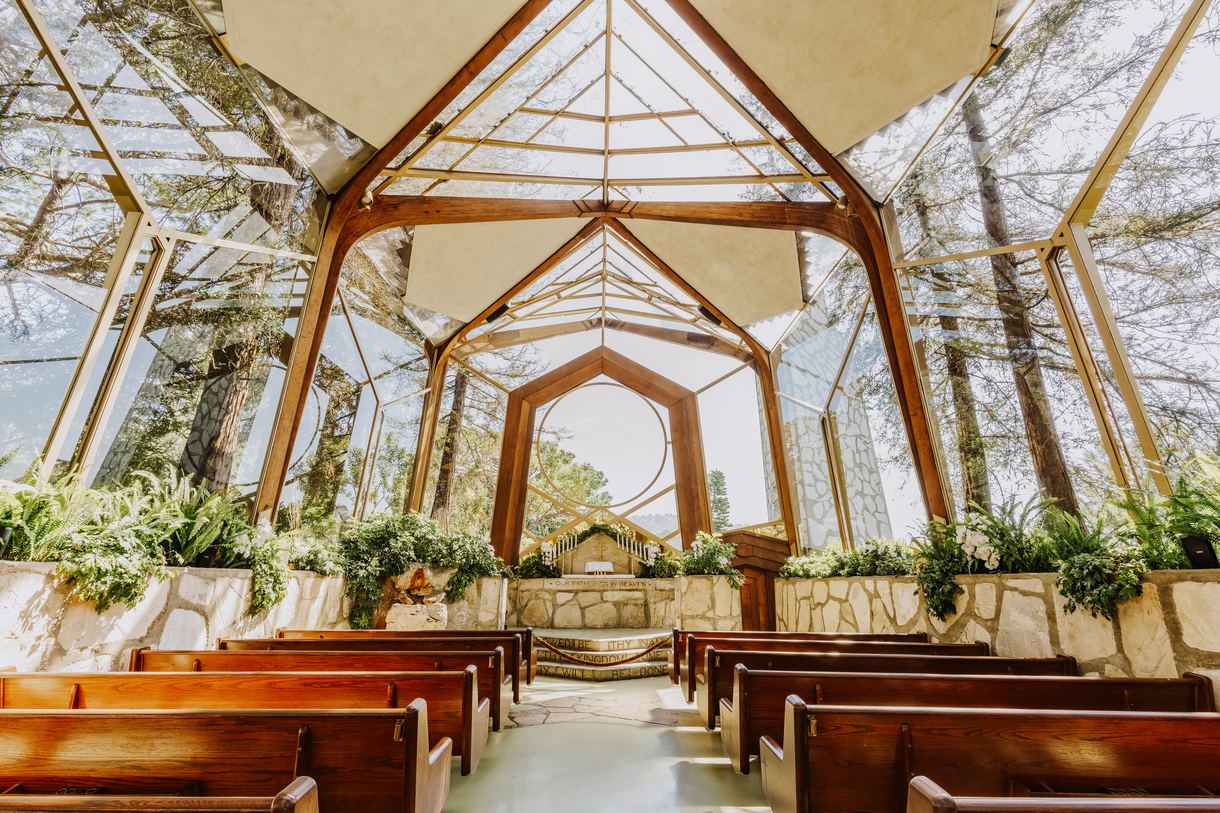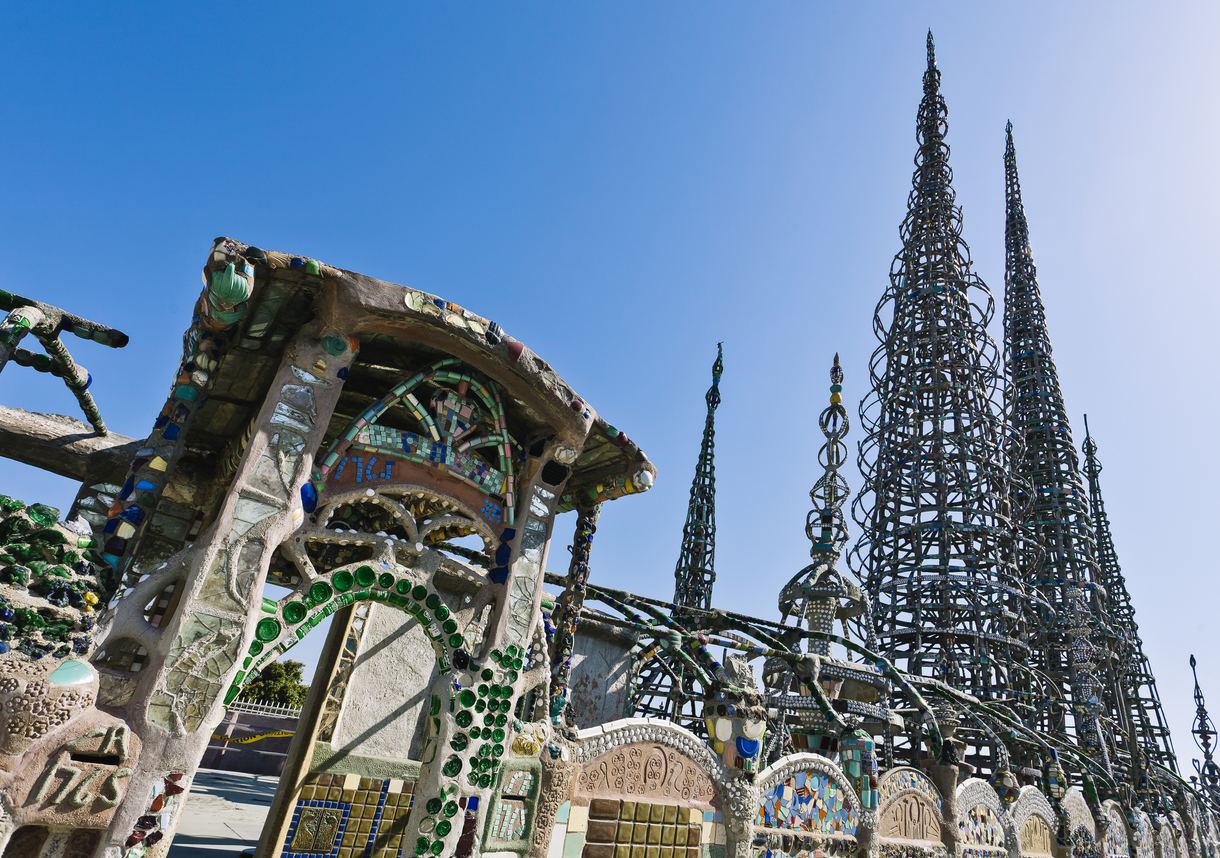 Seventeen spiral cones made from steel and cement extend toward the sky, adorned with shells, bottles, California pottery, and tiles. Built by one man named Sabato "Sam" Rodia, these astonishing feats of art and engineering took 34 years to craft and have been a source of inspiration for Los Angeles County visitors ever since.
8. Elmer's Bottle Tree Ranch, Oro Grande

Elmer's Bottle Tree Ranch is located off historic Route 66 and, as the name implies, is a collection of used bottles that have been transformed into tree-like art sculptures. 
9. Trees of Mystery, Klamath

Hidden away in the heart of the Redwood National and State Parks, the Trees of Mystery highlight the wonders of the North Coast. Visit Paul Bunyan and the Trees of Mystery, glide through the forest in an enclosed gondola, hike around the nearly one-mile expanse of forest, and appreciate the wild beauty of the region.
Looking for more strange attractions? Visit the Chandelier drive-thru tree in Leggett; add the Wave Organ to your next San Francisco getaway; take a photo of the Swedish coffee pot water tower in Kingsburg; go on a trip to Salvation Mountain in Calipatria; and explore the best of the South Bay with the world's largest Monopoly board and Winchester Mystery House in San Jose. 
Tell us about your favorite mysterious California attraction in the comments below.