By

Mackenzie Hutson
June 24, 2020
Most regions in California experience moderate temperatures nearly year-round, making it possible to dine, lounge, and gather alfresco regardless of the month. As an extension of your interior, a well-designed patio can completely transform your backyard, extending your home's square footage into a much larger indoor-outdoor living space. Much like the way a house is designed, your backyard can be separated into various areas intended for specific uses. While this forms distinct spaces, weaving in consistent decor and themes can meld the interiors of the home with the exteriors and create a luxurious escape—without you ever having to leave your property.
The California Patio Design Trends to Try Now

Thanks to the state's Mediterranean climate, you're free to host backyard barbecues, garden parties, and game nights on your outdoor patio whenever your heart desires. So if you have some unused room outside, here are a few easy ways to enhance your patio's design and make the most of your space.

1. Dine on the Patio
Family dinners, birthday celebrations, holiday gatherings, and barbecues are even better when you can enjoy the sunshine and the stars from a comfortable outdoor dining area. Whether entertaining is a weekly or a monthly tradition for you, having a patio with a proper dining table can illuminate unlimited possibilities.
Creating an alfresco dining room is easy, especially if a pergola is already standing in the backyard. If not, building one is fairly quick and simple, so grab your tool belt and get crafty. Deciding where to place your patio area is by far the most difficult task. Putting the patio next to the house can allow for electricity without too much fuss, but a detached patio can create a sense of intimacy and enhance the ambience—you might just need to hire an electrician or handyman.
If you're looking for a whimsical, laid-back vibe, try repurposing an old barn door (or other reclaimed wood) that can serve as the dining table, using a mix of chairs rather than a set, and hanging mason jar lights at varying lengths.
If you want a more sophisticated look, paint the pergola a solid color; pick up a patio set complete with wrought-iron chairs from Patioworld; get a sealed, live edge wood table; hang a chandelier; and plant flowering vines along the pergola posts so an elegant canopy can grow and form overhead.

2. Entertain Alfresco
Outdoor entertaining areas are the easiest to curate because they can feel intentional with just about any level of detail. Putting a few garden benches around a patio firepit—such as the elegant fire tables from Cooke Furniture—creates an intimate vibe, while building a full fireplace into the patio makes a space feel more luxurious.
While there are dozens of ways to design your own outdoor entertainment space, there are a few things to keep in mind. You'll want to add plenty of outdoor seating, organize the pieces of furniture into clusters to facilitate easier and more natural conversation, and confine the alfresco area to a certain section of the yard.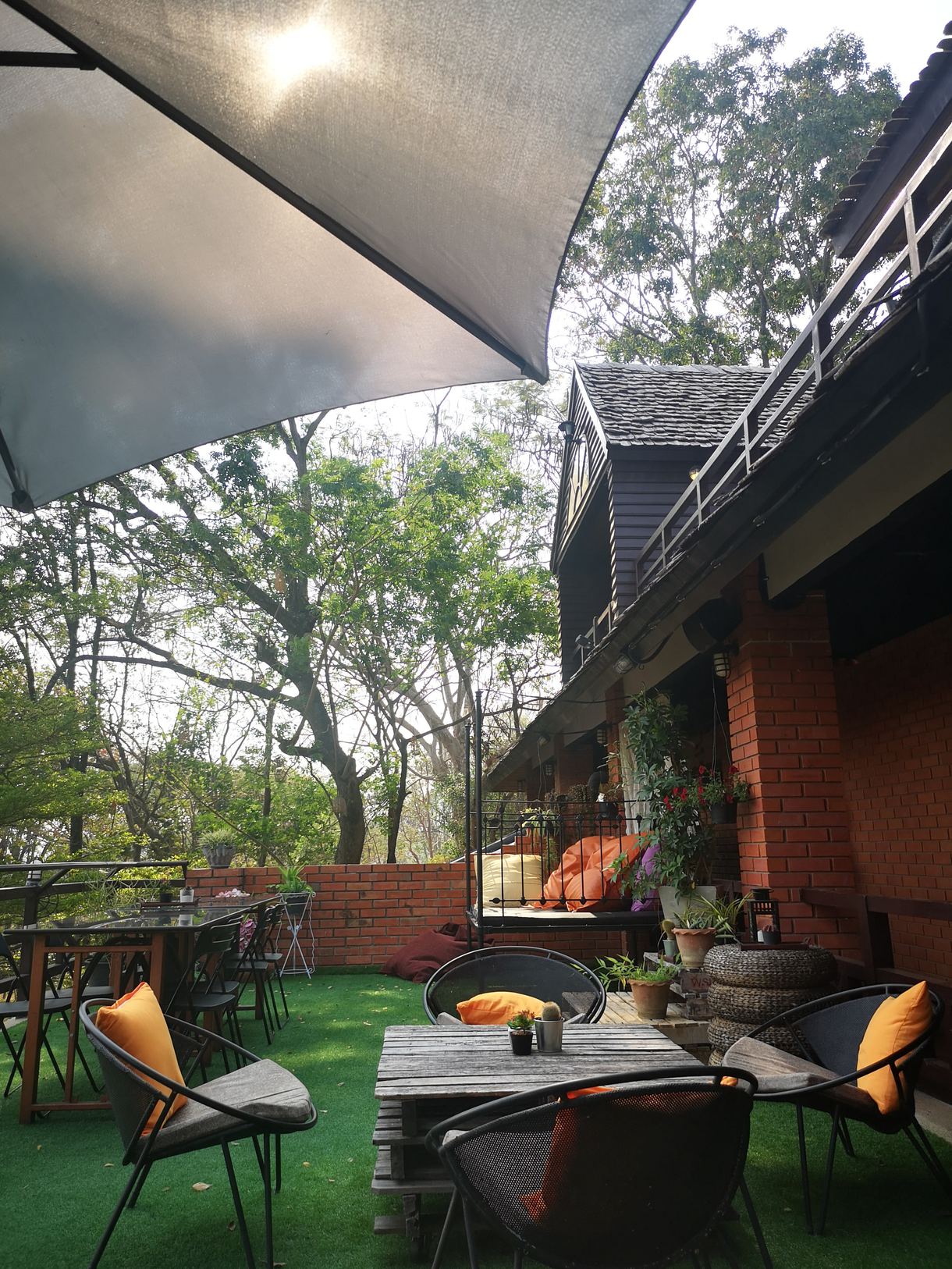 Give Outdoor Cooking an Upgrade
Having an outdoor kitchen can entirely change how you entertain your friends during a big bash or how you host your family for a weeknight dinner. There's something special about dining under the sun, and even basic cooking can feel less monotonous in a new environment.
Whether you have ample room on the patio for a stove and a smoker or only enough space for a high-quality grill and a small countertop, confining the cooking area to its own space makes it feel fancier and more intentional than putting a simple barbecue set on the lawn.
Make sure to leave enough room for the whole family to get involved in the cooking process, and keep safety in mind when deciding where to place an open flame. Summer picnics and parties will never be the same!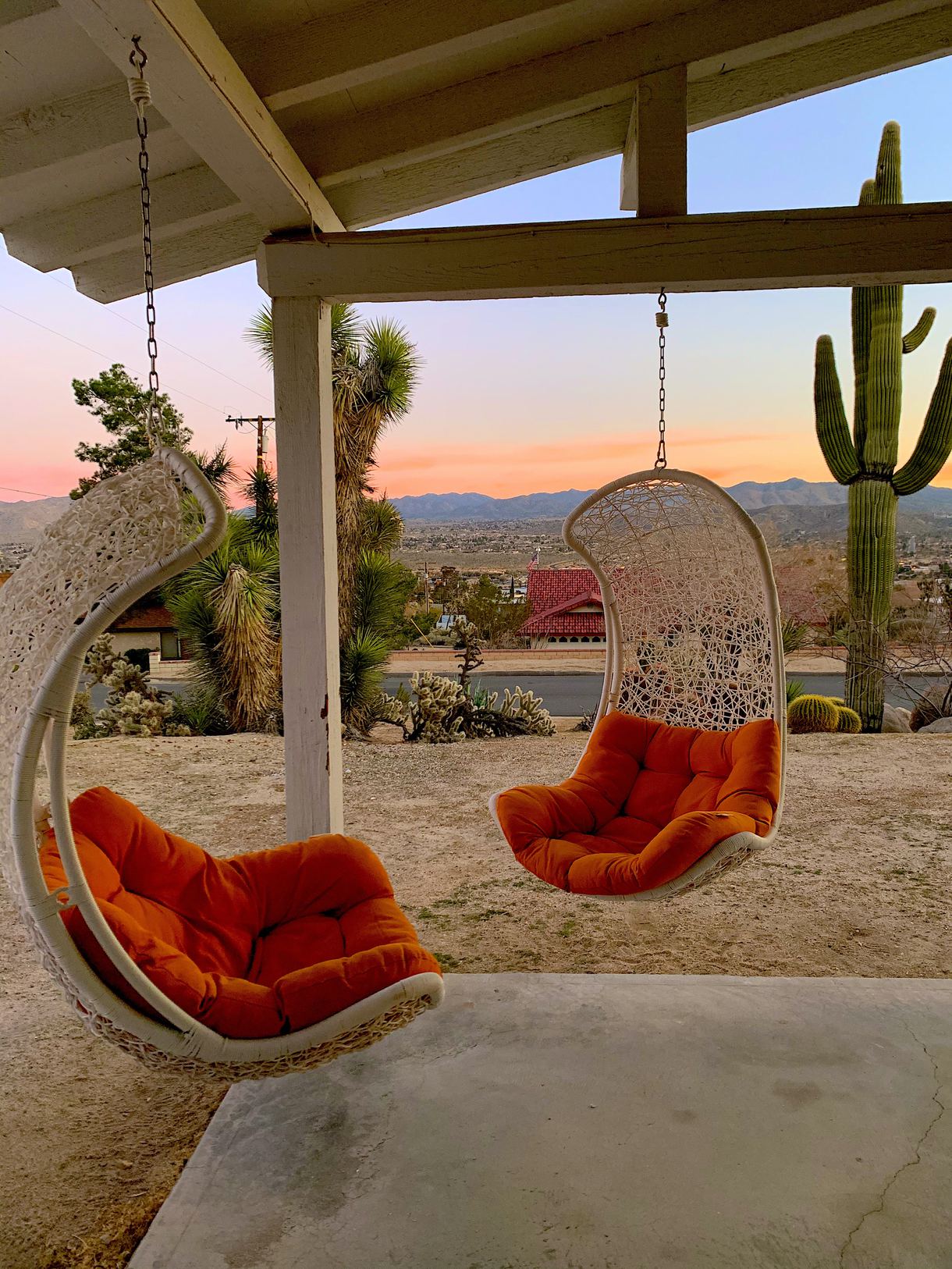 Create an Outdoor Bedroom
What better way to enjoy an outdoor space than by lounging and napping in it? There's nothing like lying down with a good book as the sun's warm rays shine down or as the rain cascades in a soothing rhythm. When it comes to outdoor bedrooms, it's best to keep them close to the home and underneath an overhang or protective gazebo on the patio so they don't get damaged.
Soft fabrics, comfortable pillows, fluffy blankets from Coyuchi, string lights, hammocks, and daybeds are the ultimate design elements for an outdoor bedroom. Consider placing potted plants and candles on a side table in this area, too, for an added touch of the indoors. A waterproof storage container is also incredibly useful for safely stowing away your items when they're not in use.

Extend the Living Room
The biggest problem people face when creating an outdoor living room is making it feel inviting. To achieve a homey vibe, try configuring an outdoor sectional or loveseat and a few chairs around a central table on the patio to mimic an indoor living space. Just ensure you purchase items made with fabrics that are weather-friendly or waterproof, as most furniture ages very quickly when placed out in the elements.
Sectioning off this part of the home can also present a huge challenge, especially when there's a dining area in the yard as well. But you can quickly solve this dilemma by choosing separate flooring for each space, helping to visually define them as two distinct areas. Consider placing river rocks or paving stones in a zigzag or diamond pattern and pouring concrete to fill in the negative space. This will create the same appearance as a rug would in an indoor living room, making the outdoor space instantly feel cozier. Sand, wood, and brick are great choices, too, as long as each type of room has its own unique flooring.
Have you been thinking about creating the outdoor space of your dreams? Let us know what's on your California patio wishlist in the comments below.