By

Negin Behrouzi
May 27, 2019
You may have seen commercials advertising the Nissan Maxima's automatic intelligent braking system or the Ford Focus' automatic parallel parking capability, both of which build off of increasingly popular self-driving technologies. But have you ever seen a driverless car? You might be very soon, especially if you live in the San Francisco Bay Area. Waymo, a project originated by Google, is gearing up to launch the country's first completely driverless riding service.
Waymo was born from a desire to create a safe and easy way for people to get around—and, in the process, help prevent car crashes and save thousands of lives. With the overall goal of making the world a safer place, the company aims to improve transportation across the globe with its driverless cars, building on technology developed by Google.
Google's project for the self-driving car began in 2009, with a rotating camera that used 64 lasers to measure the distance between objects to form a 3D map of its surroundings. This allowed the car to literally see all nearby hazards (such as pedestrians, cyclists, and other motorists) and to read road signs and detect traffic lights. Six years later, the cars were outfitted with custom sensors, computers, braking, and steering—but no steering wheel or pedals—leading to the creation of a fully autonomous vehicle.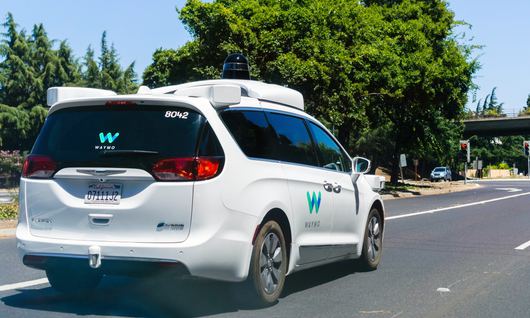 In 2016, the Google home project was acquired by the Bay Area's own Alphabet Inc. and then tested in Phoenix, Arizona, where Waymo invited local residents to partake in the first public trial of the self-driving cars. This early rider program was so successful that the company started testing autonomous vehicles without a backup driver and now expects to release a commercial driverless taxi service by the end of 2019.
Waymo also reached a major milestone last year: It became the first company to get California's stamp of approval to test autonomous vehicles without a safety driver. California is known for having stringent safety regulations when it comes to this type of technology, so the state's approval suggests that Waymo truly is on to something monumental.
[Waymo] became the first company to get California's stamp of approval to test autonomous vehicles without a safety driver.
Waymo's success is largely due to the exhaustive testing that's been performed; since 2009, the company's cars have driven over 10 million miles on public roads and 7 billion miles in simulation—equating to hundreds of years of human driving experience that benefits every vehicle in the fleet. Waymo's overall strategy appears to combine the best skills of human drivers into one automated device, which, in time, could make roads much safer and drivers more predictable.
The statistics certainly are shocking: According to the World Health Organization, approximately 1.35 million deaths occur worldwide due to vehicle crashes every year, two-thirds of people will be involved in a drunk driving crash in their lifetime, and 94 percent of crashes in the United States are caused by human error.
But Waymo hopes it can improve road safety across the globe with its autonomous vehicles and aims to expand its driverless car technology to other parts of the United States—and beyond—within the next several years. The company is now testing its driverless cars in Silicon Valley, near its Mountain View headquarters, once it notifies local communities. If these trials are as successful as those in Arizona, expect to see more Waymo vehicles across California roads in the near future.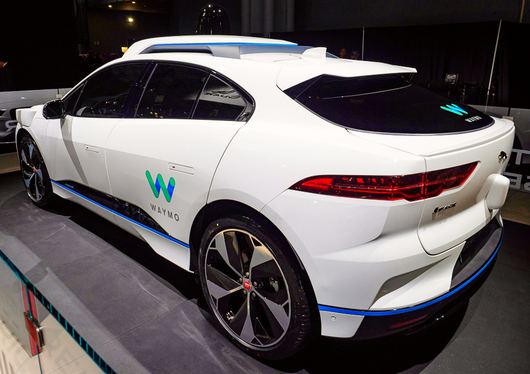 Waymo has also partnered with Jaguar to create the Jaguar I-PACE—which will be the world's first all-electric self-driving car—and Waymo plans to add up to 20,000 I-PACEs to its fleet starting in 2020. The vehicles are currently being tested on Bay Area roads, so be on the lookout for them!
It seems that the future is finally here. Do you see a self-driving car in yours?