Towering mountains, beautifully lush forests, and a relaxed way of life embody the familiar feeling that surrounds you as you enter the Northern California town of Redding. There is an air of nostalgia that wafts over the riverbanks and along the hiking trails that makes the region feel like home, even during your first visit. This comforting, small-town vibe blankets Shasta County and makes it incredibly hard to leave. Here's what to do once you get there.
Day 1
Arriving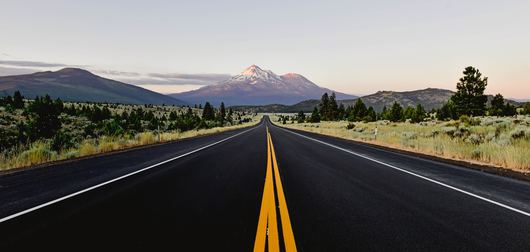 Along the drive from Sacramento to Redding, the foliage begins to change—going from blue oaks, California sycamores, and California black walnuts to giant maples, aspens, and willows—and it becomes clear that the adventure has begun. This nearly three-hour journey along the 5 takes you past endless farm towns, undisturbed plots of land, and unending beauty. While this drive doesn't seem as inspiring as the Avenue of the Giants to the north or the Pacific Coast Highway to the west, the butterflies begin to take flight in my stomach as our destination approaches.
The warm breeze tickles my cheek as I roll down my window and greet the town. Even though we have solidly entered autumn, the temperatures hover between 70 and 80 degrees, resulting in a seemingly implausible duality as the fall foliage flutters by the highway. While I know it's not possible, it nearly feels like summer is taking hold as I cruise into Redding's borders.
Afternoon
After spending several hours focusing on the road—and avoiding the multitude of truck drivers that frequent it—lunch is in order, so we head over toward Sundial Bridge to try a local favorite: Mosaic.
The eatery's industrial-meets-farmhouse decor perfectly fits the town's complex character; modern architecture melds with wooden accents for an aesthetic that feels equally comforting and luxurious. Though the restaurant is very close to one of Redding's major attractions, you'd never know it. The windows and patio look out over a manicured drought-resistant garden, allowing the dishes to draw your focus inward. A bowl of mixed olives and a plate of shishito peppers with smoked salt, freshly squeezed lime juice, and chipotle crema arrive to the table first, easing us into the region's fresh flair and simple elegance. The chopped chicken caesar salad with shaved Parmesan and focaccia croutons is the perfect companion for the handmade mushroom pizza covered with bianca sauce, provolone, mozzarella, chives, and a mixture of wild mushrooms.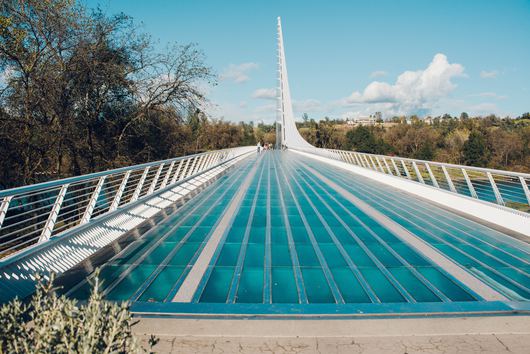 Stuffed from such decadent lunch pairings, we decide a walk sounds like the perfect next step, and being in such close proximity to Sundial Bridge, there is no better place to start. Spanning 710 feet across the Sacramento River, this bridge is one of the world's largest working sundials and garners plenty of attention; regardless of the flocks of tourists, the beautiful architectural feat is worth seeing. Sundial Bridge was consciously built to protect the salmon living beneath it and to also provide access to Redding's massive trail system. Though the structure's glass deck sounds terrifying to those of us with a fear of heights, it's surprisingly easy to look past (especially at night when the panels light up).
We still have a few hours left before we can check in to our hotel, so we decide to throw on our hiking boots and hit the trails. Hilltop Trailhead is just the right distance at 4.2 miles round-trip and provides a steady, 200-foot elevation gain on the way back. The out-and-back path is dusted with plant life year-round but is especially beautiful in the spring, when the greenery is punctuated by wildflowers. After a fairly long drive and a satisfying meal, this hike makes us feel alive again as we huff and puff our way across the terrain.
Walking back to the car after such a refreshing outdoor excursion feels like a shame, but it's time to cruise through downtown Redding, check in to the hotel, and take it easy.
Evening
Gaia Hotel & Spa provides the relaxing experience you'd expect from a Northern California vacation. Nestled along the serene banks of the Sacramento River, the luxe, LEED-certified hotel has it all—from a hot tub and a heated pool to an outdoor fire pit and lush gardens—so it's easy to have a rejuvenating stay and save the planet.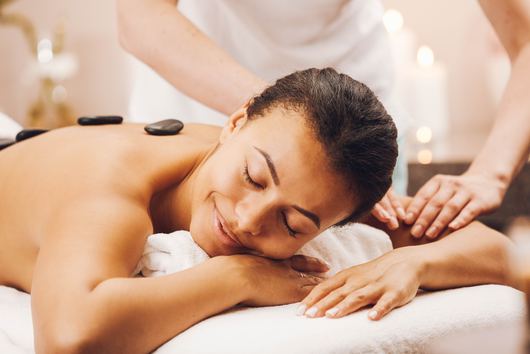 The deluxe bungalow will make you feel like you've won the lottery as soon as you sit on your private patio overlooking the river. The surroundings are so calming that it's hard to believe the town of Redding is close by. But it's really the spa that seals the deal for me; I feel like an entirely new person after a hot-stone massage and the rosemary facial, manicure, and pedicure package.
Day 2
Morning
Feeling rejuvenated from the spa treatments and a great night's sleep, it's time to grab a bite to eat before tackling the day. We choose to try the hotel's farm-to-table restaurant, Woodside Grill, and the fresh scents of breakfast foods greet us as we enter, assuring us that it was a good decision. While the avocado smash and the biscuits and gravy sound all too tempting, the Anderson eggs Benedict—where two poached eggs, slices of ripe tomato, fresh spinach, creamy avocado, and rich hollandaise sit atop toasted English muffins and are accompanied by crispy hash browns—is undoubtedly calling my name. A side order of biscuits and gravy (which needs to be on every menu) perfectly satiates my lingering cravings and leaves us both ready to see where the day will take us next.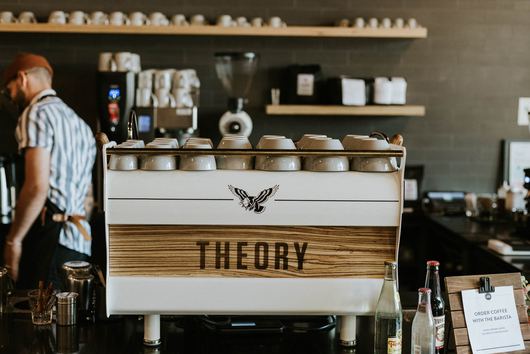 For me, that place needs to be somewhere with incredible coffee. So, we set out toward Redding and stumble upon Theory Collaborative, where an oat-milk latte comes to my rescue. Though we hadn't planned on lingering, we sit on the bar stools by the window and take some time to unwind as we think about our next stop. While Castle Crags State Park, Lake Shasta Caverns National Natural Landmark, and Turtle Bay Exploration Park are still on our list, we decide to head to one of the farthest-out spots first: Whiskeytown National Recreation Area.
This expanse features 36 miles of shoreline, historic mines and buildings from the Gold Rush era, and plenty of space for water recreation. It's so serene in these shrublands by the waterfront that the area feels akin toLake Tahoe's relaxed beauty, even though it lies hundreds of miles away.
Someday, I'll see all of the region's waterfalls and make it to the summit of Shasta Bally—the highest peak in the park—to enjoy the views, gaze up at the old-growth trees, and admire the great biodiversity that survives here. But given our limited time, we leave the 70-plus miles of trails near Whiskeytown National Recreation Area largely unexplored as we venture off to our next destination.
Afternoon
With several hours of daylight left, we drive to Shasta Dam—the largest reservoir in the state—to take in the views. It's astounding that humans can create structures this massive and stop the forces of nature. But even more shocking is just how high up it seems as you stand on the bridge that crosses the dam. As terrifying as it is to look down at a moment like this, it seems too surreal not to.
Streaked concrete drops down to the water's surface while brilliant trees surround everything in the distance. Gripping the railing, I find myself needing to look away to avoid passing out, so I continue walking and plant my feet on the solid ground just past the bridge. As much as I relish the adventurous spirit, I can't help but feel anxious being so high off the ground.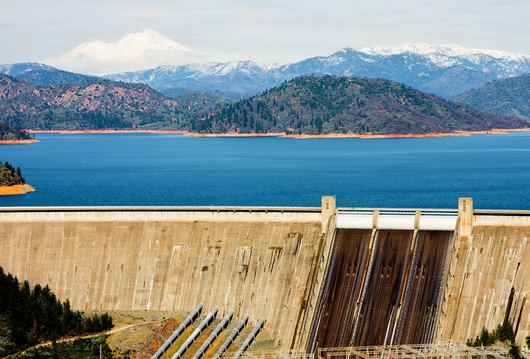 After such a thrilling experience, I'm ready to take it easy, and the Sacramento River National Recreation Trail sounds like the perfect activity. While the trail spans for about 17 miles, we decide to grab some snacks and wander to our heart's content without any expectations for how far we ought to go.
As you might imagine, this undulating trail follows the riverbanks and provides endless views of the breathtaking wilderness. The Sacramento River National Recreation Trail is actually a combination of the Sacramento River Trail and the Sacramento River-Rail Trail, stretching from Shasta Dam all the way to Sundial Bridge. Though we are known for being ambitious hikers, we know from the outset we won't make it that far.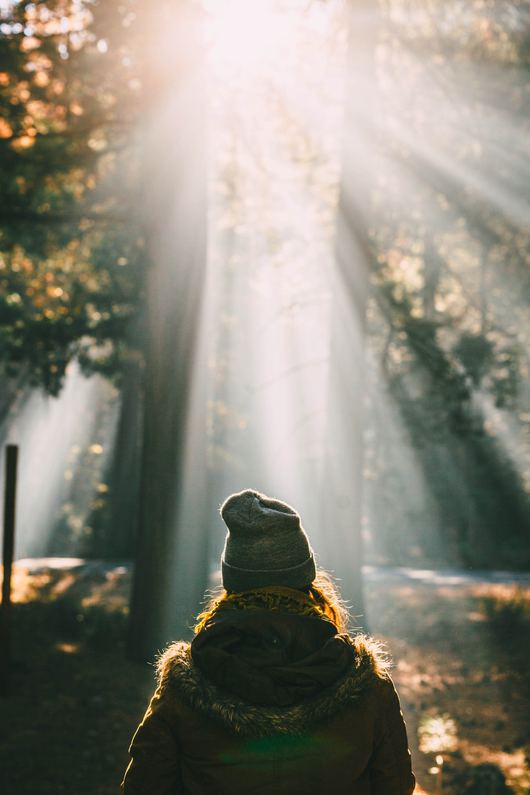 It's a funny thing up here near Redding; everything feels so close to nature, even the developed areas. There's a small-town vibe that seems entirely opposite of the attitudes in the Bay Area and even Sacramento—though the latter is much closer. A sense of community can be felt way out here, and passersby stop to smile and greet one another instead of shying away. It's a sort of comfort I didn't think I was missing until coming here and will now always remember.
A few miles in, we decide to turn back; our water supply is nearly half gone, and we'd like some time to relax before dinner. It seems bittersweet to leave the trail, but taking a rest is very much needed, so I climb into the car and breathe a deep sigh.
Evening
The eventful day replays itself in my head as I get cleaned up for our little Redding date. We're off to dinner and a show, and while it's not the typical vacation itinerary, it makes me feel like a local, so I'm all about it.
Before I know it, we're heading out the door again and venturing toward downtown Redding. The Vintage Public House is right by the Cascade Theatre, where we're seeing our show later, so we decide to give it a try. While the exterior doesn't look very exciting, the interior is cozy and inviting, and the scent of freshly prepared dishes floats through the air. Only now realizing how hungry I am, I quickly peruse the starters on the menu before ordering the wonton-wrapped Gruyère cheese with mushrooms, rosemary, and garlic.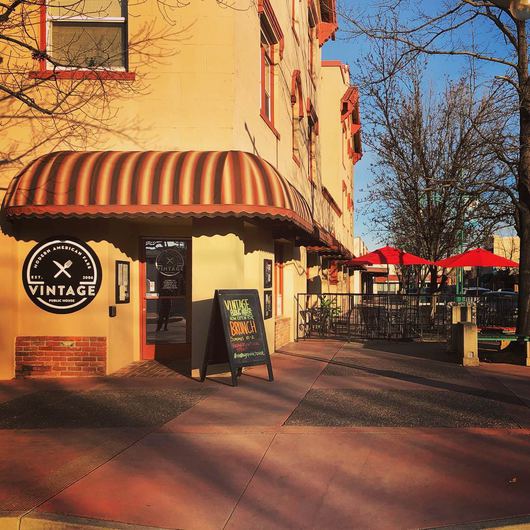 After much debate, we choose to split the Cobb salad—which uniquely has gorgonzola cheese and ranch dressing—along with the Popper burger. The roasted jalapeños, candied bacon, and chipotle cream cheese of the burger sounded too indulgent to pass up, and every decadent bite is exactly what was in order after an action-packed day. And as much as I want to have room for dessert, the salad proves to be much more filling than anticipated, so we pay our bill and walk to the Cascade Theatre just around the corner.
The theater's Art Deco interior is exactly what we were hoping for; like the historic movie theaters in Southern California, much care and attention have gone into preserving this auditorium that first opened in 1935. As we settle in, it's hard not to imagine what it all looked like at that initial showing.
Day 3
Morning
Although we have become familiar with Redding, I can't help but feel like we just got here. The Shasta Cascade is such a large region with hundreds of miles of trails, caverns, lakes, and other natural wonders that would make for a perfect springtime vacation—it is clear we will not be able to fit everything in during this trip.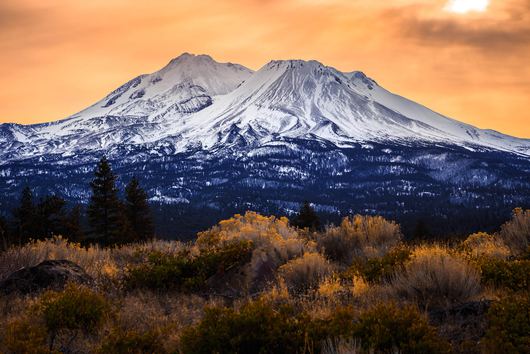 We pack our things but are in disbelief that it is really time to take off. A wave of melancholy crashes against us as we prepare to dive back into our regular lives, but despite our sadness, we cling onto the sense of relaxation we have discovered this weekend. As we drive away, I find myself lost in thought, already planning our new adventures. Where should we go next?