Nearly everyone in California relies on a car to get around, but for many, the automobile is more than just a form of transportation; it's a prized possession, a status symbol, a canvas for customization, and a mechanical marvel that gets the adrenaline pumping. Since the Golden State is rife with auto aficionados, it is home to some of the best car shows in the world (not to mention some epic road trips). But enthusiasts also need to witness the awe-inspiring automotive museums and impressive semi-private collections that dot the state.
Whether you're looking to view vintage vehicles and hot rods or to gain a historical perspective of an industry that has shaped California culture, there are numerous car museums for every interest. Here are the top 9 spots worth a pit stop.
Petersen Automotive Museum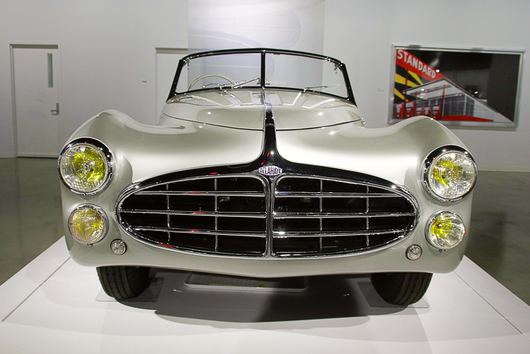 Location: 6060 Wilshire Boulevard, Los Angeles
Ticket price: $16 for adults, $14 for seniors, and $11 for children

Established by publishing magnate and philanthropist Robert E. Petersen, this popular Los Angeles destination is one of the world's largest auto museums, featuring 100,000 square feet of exhibit space, 25 galleries, and 300-plus vehicles on display—all of which highlight the history of the development of the automobile.
The recently renovated Petersen Automotive Museum also turns 25 this year, and to celebrate the momentous occasion, it debuted a brand-new exhibit in May. Hollywood Dream Machines: Vehicles of Science Fiction and Fantasy consists of over 100 artifacts, vehicles, props, and costumes from famous sci-fi and fantasy films that are bound to appeal to both movie and car buffs alike. You can see even more treasures by taking a tour of the Vault, an underground gallery holding more than 250 autos from around the world, including rare and classic cars, award-winning hot rods, motorcycles, and trucks that span 120-plus years of automotive history. Trust us: You don't want to miss it.
Marconi Automotive Museum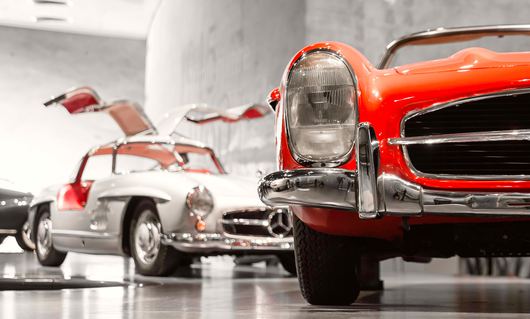 Location: 1302 Industrial Drive, Tustin
Ticket price: $5 for adults, free for children ages 12 and under
The renowned Marconi Automotive Museum is tucked away in the small Orange County town of Tustin, about 35 miles south of Los Angeles. Though the nonprofit institution is a bit off the beaten path, you'll be glad you made the trip as soon as you walk inside and see the impressive array of historical, classic, and exotic race cars on display. The expansive space features everything from retro hot rods, to American muscle cars such as Mustangs and Camaros, to luxury sports vehicles like Lamborghinis and Porches.
Entrepreneur and auto enthusiast Dick Marconi founded the multi-million dollar car collection in 1994 as part of the Marconi Automotive Museum & Foundation for Kids—which supports local and national children's charities—so a portion of every $5 admission ticket is donated to nonprofit groups.
Automobile Driving Museum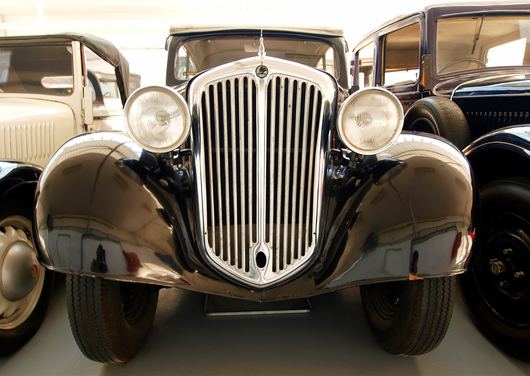 Location: 610 Lairport Street, El Segundo
Ticket price: Free, though museum donations are encouraged
Head to this premier El Segundo museum to admire more than 130 antique, vintage, and muscle cars—and take some for a spin. Yes, you read that correctly: On Sundays, the museum gives guests the chance to go for a ride in a historic auto (at no extra charge), allowing for a truly immersive, hands-on experience. Visitors can also gain a deeper appreciation for vehicles from bygone eras while inside the Automobile Driving Museum, which has long been committed to the preservation and maintenance of old-school models that showcase the aesthetic, engineering, and cultural evolution of the automobile. Get your kids in on the action, too, by having them spend some time in the designated children's area, where they can dress up as mechanics, play with toy cars, and even get behind the wheel of pint-sized vehicles.
Nethercutt Museum and Collection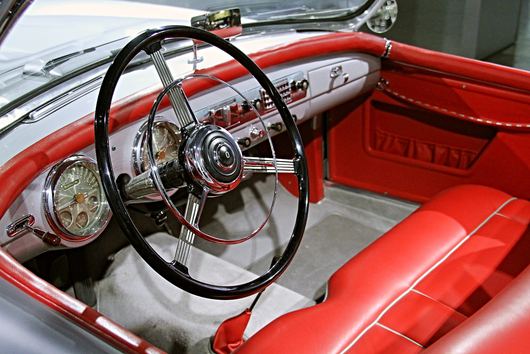 Location: 15151 Bledsoe Street, Sylmar
Ticket price: Free
A little-known gem situated in the town of Sylmar, about 25 miles north of Los Angeles, the Nethercutt Museum and Collection is a treasure trove of rare collectibles spread across two buildings, showcasing a wide range of mechanical musical instruments, antique furniture, opulent watches and clocks, and—best of all—over 250 American and European automobiles dating from 1898 to 1997.
Explore the lavish museum to view various Pebble Beach Concours d'Elegance winners and cars once owned by celebrities and royalty. Then, walk over to the collection in the neighboring building to admire even more meticulously preserved and maintained autos as well as memorabilia and antiques. Before you leave, pop your head into the Nethercutt Automotive Research Library and Archives, one of the world's top car research institutions, and take a pic in front of the restored 1937 steam locomotive and 1912 Pullman railcar just outside the building.
California Route 66 Museum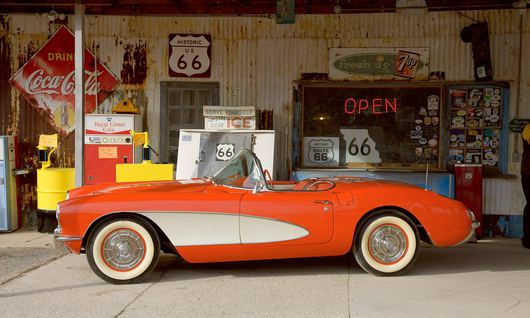 Location: 16825 D Street, Victorville
Ticket price: Free
As the name implies, this quirky attraction is located along the historic U.S. Route 66 in Old Town Victorville, roughly two hours northeast of Los Angeles. The 4,500-square-foot space houses a mind-boggling, eclectic array of memorabilia and artifacts that pay homage to "The Mother Road", one of the first highways in the nation. Put on a wig and snap a selfie in the colorful Volkswagen "Love Bus", get behind the wheel of a 1917 Model T Ford, and take a step back in time by sliding into the booth of a 1950s-era diner. Make sure to visit the California Route 66 Museum gift shop on your way out so you can take a keepsake home with you.
Blackhawk Museum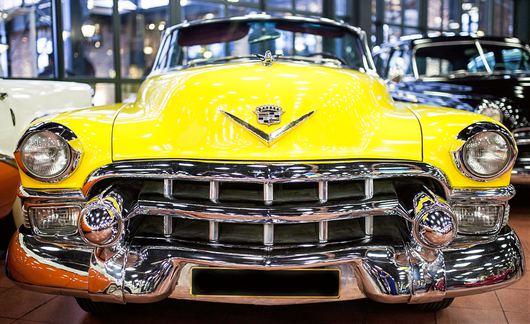 Location: 3700 Blackhawk Plaza Circle, Danville
Ticket price: $15 for adults; $10 for students, seniors, and veterans; free for children ages 6 and under
Nestled among the hills of Danville, an upscale enclave in the San Francisco Bay Area, the Blackhawk Museum boasts an expansive automotive exhibition showcasing nearly 50 historically significant and artistically inspired cars from the 1880s to the 1980s. Go on a free guided tour to see and learn about such revered vehicles as a 1970 Dodge Challenger convertible, a 1973 Datsun 240Z, a 1948 Tucker, and even a prize-winning 1924 Voisin C4S Sport Tourisme. You can return time and time again, too, as the cars on display change regularly, ensuring each visit is unique.
Academy of Art University Automobile Museum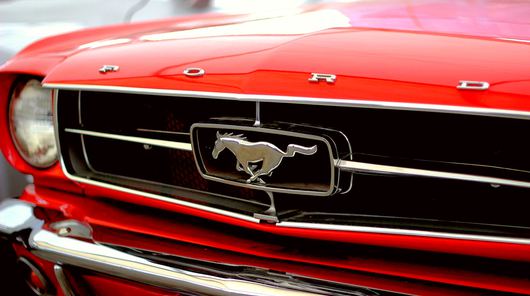 Location: 1849 Washington Street, San Francisco
Ticket price: $15 for adults, $10 for seniors and military members, free for children ages 12 and under
The Academy of Art University may be best known for its highly lauded art programs, but the San Francisco school also offers an impressive car collection that includes classics from Bugatti, Jaguar, Cadillac, Ford, Chrysler, Duesenberg, and Alfa Romeo, among many more. With its coveted car displays, The Academy of Art University Automobile Museum offers a tantalizing glimpse into the history of the art and design of the automobile and preserves an integral piece of international car culture. Luckily, you don't have to be a student to admire the fascinating exhibits, so schedule a tour online and come take a whirl for yourself.
California Automobile Museum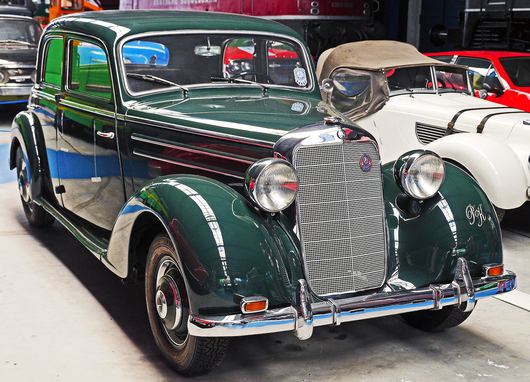 Location: 2200 Front Street, Sacramento
Ticket price: $10 for adults; $9 for seniors, military members, and students; $5 for youths; free for children ages 4 and under
Perched along the Sacramento River in the state capital, the California Automobile Museum highlights how the history, art, and technology of the automobile has shaped the Golden State's culture over the years. Meander through the 72,000-square-foot space to admire the 130-plus classic autos, racers, and muscle cars on display—and even get behind the wheel of some of them. You can also go for a ride in one of the vintage vehicles on the third Sunday of each month, when the museum takes visitors for a spin through downtown Sacramento (weather permitting).
If you truly want to geek out, schedule some time in the museum's library and archive center, where you can peruse the vast collection of car magazines, shop manuals, and automotive books. Craving more after your visit? Given the museum's monthly rotating displays, featured exhibits, and special events, there's always a reason to come back and whet your appetite.
San Diego Automotive Museum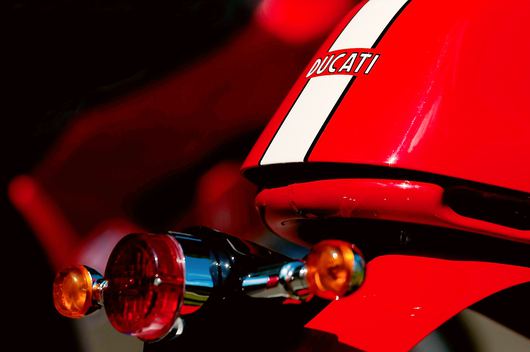 Location: 2080 Pan American Plaza, San Diego
Ticket price: $12 for adults; $8 for seniors, military members, and students; $6 for youths; free for children ages 5 and under
Millions of auto enthusiasts from across the state—and the globe—flock to this world-class car museum in the middle of Balboa Park, and it's easy to see why. Founded in 1988 by a group of San Diego car collectors, the San Diego Automotive Museum features more than 80 historic autos and motorcycles from around the world, including Louie Mattar's "Fabulous $75,000 Car" (a 1947 Cadillac), Harley-Davidson prototypes, vintage Indian motorcycles, Steve McQueen's Husqvarna, Frank Sinatra's 1967 Austin London taxi, and Evel Kenievel's decked-out ride. Visitors can also view artifacts and memorabilia from famous TV shows, such as Fonzie's bike and jacket from Happy Days and the beloved Scooby Doo van.
Which car museum is getting you all revved up?