By

Margaret Flores
May 21, 2019
The San Francisco Bay Area's housing market has been white-hot since the high-tech boom began in 2012. With such famed companies as Google, Facebook, Apple, Amazon, and LinkedIn—not to mention a plethora of promising start-ups—opening offices throughout Silicon Valley and San Francisco, scores of young, well-educated tech workers are flocking to the Bay Area. While this has led to a strong labor market, it has also resulted in sky-high real estate prices and gentrification in neighborhoods throughout the region, pushing many longtime residents out of the Bay and into other pockets of California. Consequently, "super commutes" have become more prevalent, with an increasing number of workers who have been priced out of the area driving long distances between their homes and their jobs.
In fact, Silicon Valley is now the most expensive region in the United States, according to mortgage data provider HSH.com, as the annual salary required to afford a median-priced home in the San Jose metropolitan area is nearly $255,000. The San Francisco area is second on the HSH list, with prospective buyers needing a salary of almost $199,000. In both the San Jose and San Francisco areas, the salary needed to purchase a home has remained relatively steady for the past year, increasing about 0.1 percent.
Silicon Valley is now the most expensive region in the United States.
And San Jose is on deck to be the hottest real estate market in 2019. A recent Zillow study shows that thanks to rising employment and market factors, the region experienced the country's highest year-over-year appreciation in home values and rents last year—and more of the same is expected in 2019. According to Zillow, San Jose has the lowest employment rates and the most jobs per person among the 50 largest U.S. metro areas, along with the highest home values and forecasted home-value appreciation.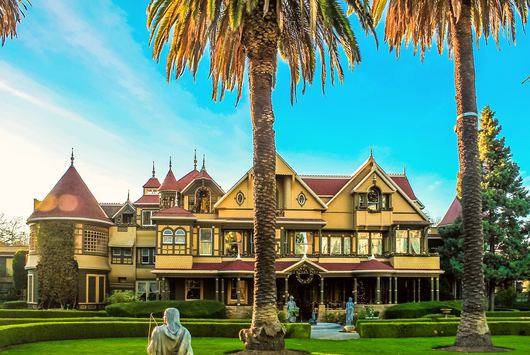 The Zillow study also shows the median home value for the San Francisco–Oakland–Hayward metro area rose to around $967,200 in December 2018, an increase of nearly 10 percent from the previous year. For 2019, Zillow predicts real estate prices in the Bay Area will continue to rise—specifically, by about 7 percent between now and the end of year. This is positive news for property owners in the region who are enjoying some good equity growth; however, it is not ideal for residents seeking to buy a home.
Continually rising costs are expected to contribute to the outmigration occuring in the Bay Area, too. In its 2019 housing market forecast, the California Association of Realtors wrote: "The outmigration trend [during 2018] was even worse in the Bay Area, where housing was the least affordable, with 35 percent of homebuyers moving out because of affordability constraints". Essentially, those who want to own a home are moving to other parts of the state (or the country) where they can get more for their money.
San Jose is on deck to be the hottest real estate market in 2019.
But there is a silver lining to this phenomenon: Since the Bay Area's housing market is becoming increasingly unaffordable for many people, there is less competition for those who choose to stay. Outmigration may also cause a shift in the housing market, as demand will soften, forcing sellers to lower their asking prices. In fact, in 2018, about 40 percent of real estate listings in the Bay Area dropped their prices over the year, and more homes started to spend more days on the market—trends that are likely to continue into 2019.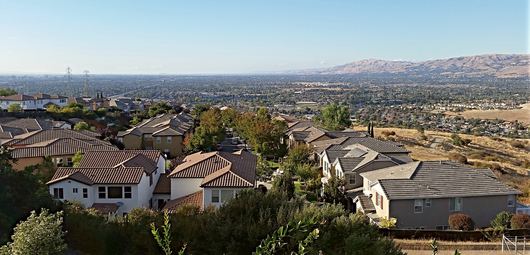 Another piece of positive news for prospective homebuyers: In addition to less competition, there will be more properties to choose from this year. Experts say real estate inventory is on the rise, as more homes are being constructed throughout the Bay Area. And according to a National Association of Realtors report, San Francisco and San Jose are leading the country in housing inventory growth.
While some reports assert the state's overall housing market will cool slightly over the coming months due to eroding affordability and a new tax structure that makes home ownership more expensive for Californians, properties in the San Francisco metro area will retain high price tags through 2019. In a recent home-price forecast by Veros Real Estate Solutions, the San Francisco region was ranked among the 10 strongest metro areas in the nation in terms of year-over-year appreciation. The company also predicted the housing prices in the Bay Area would increase roughly 10 percent through September of this year.
In sum: While the San Francisco Bay Area housing market is shifting—with local buyers gaining slightly more control over sellers, enjoying a wider selection of properties, and facing less competition—the cost of housing will remain high and continue to climb in the region's most populated areas, making home ownership still out of reach for many residents.