By

California.com
December 17, 2019
What do you get when you combine Christmas lights, boats, and Southern California's beach culture? The Newport Beach Parade of Lights. Hosted by the Newport Beach Chamber of Commerce's Commodores Club, this festive celebration draws over one million viewers each year and is the most highly anticipated event of the season—one you won't want to miss.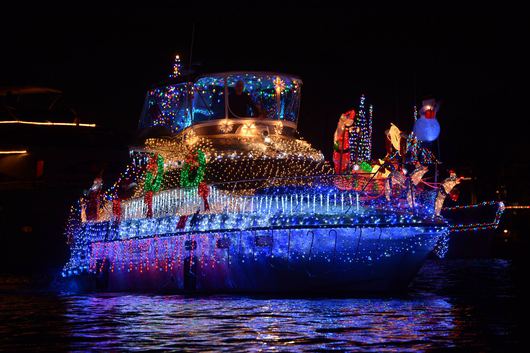 When Is The 2019 Christmas boat parade?
December 18–22, from 6:30 to 9 p.m.
Note: On opening night (December 18), fireworks begin at 6:15 p.m. at Newport Beach Pier. On closing night (December 22), fireworks begin at 9 p.m. at Balboa Pier.
Where Can You See the Parade?
Newport Bay, Newport Beach (just off the Pacific Coast Highway)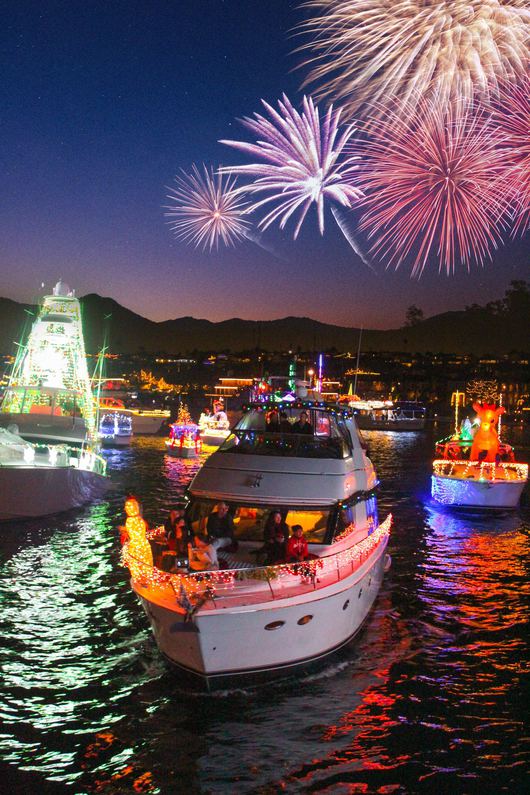 Now in its 111th year, the Newport Beach Christmas Boat Parade is a celebration of the holiday season and a great opportunity to connect with the community. The parade runs nightly between December 18 and 22. Opening night will also feature celebratory fireworks, tasty snacks, and activities for the whole family—including face painting and a caricature artist.
The Newport Beach boat parade is accompanied by the Ring of Lights—the waterfront decorating competition for homes along the 14-mile parade route—so you're sure to feel the holiday spirit with all of the festive decorations. Make sure you get to the 2019 Newport Beach boat parade early on opening day to beat the thousands of expected attendees, chow down on incredible eats from Malibu Farm or Nobu, and take part in the Chargers football toss before grabbing a donut. When it's time to watch the decorated yachts, kayaks, boats, and canoes sail around the harbor, head to one of the sit-down eateries in Lido Marina Village or bring all of your friends to Marina Park and spread out along the 10.5-acre expanse.
If you can't make it to Wednesday's opening celebration, plan your visit on Saturday night for a salute to hometown heroes, or go on Sunday to see fireworks at Balboa Pier as the 2019 Newport boat parade comes to a close.