By

Mackenzie Hutson
September 08, 2019
There is something so satisfying about the crunch of chips, the fizz of a freshly opened can of soda, and the gooey texture of biting into a chocolatey candy bar. But for many, this joy is short lived. The immense happiness of consuming these treats is often replaced by the striking realization of just how bad they are for us—even as we try to convince ourselves that it's okay to eat them in moderation. So, we went out in search of the best healthy (well, healthier) snacks made here in California to find a more pleasurable snacking experience that won't leave you full of regret.
Clif Bar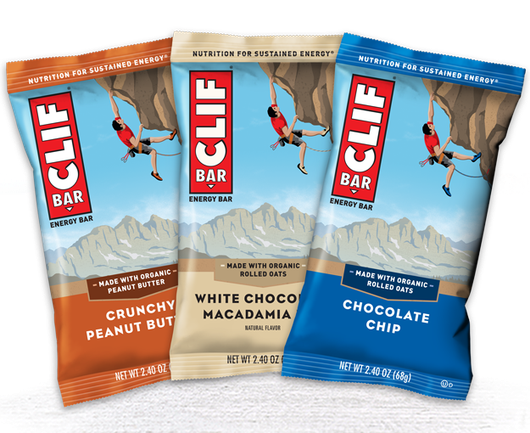 Based in: Emeryville
Clif Bars are one of my go-to healthy snacks because they are easy to eat whether I am working in the office or hiking on the trails. Packed with 9 grams of protein, the chocolate chip Clif Bar is a guilty pleasure that isn't too guilty (sugar content aside).
LUNA Bars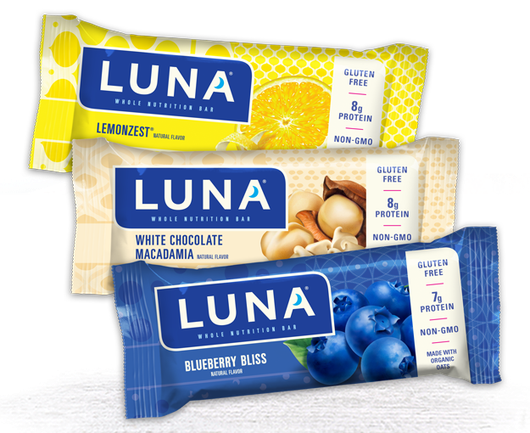 Based in: Emeryville
LUNA Bars are owned by Clif Bar & Company, so it's understandable why these goodies made the list as well. With a wide variety of flavors and even more sizing options, these delicious, high-protein snacks can satisfy any need. And unlike most Clif Bars, LUNA Bars have a better balance of protein and sugar, making them a snack choice you can feel entirely good about.
SUNCHIPS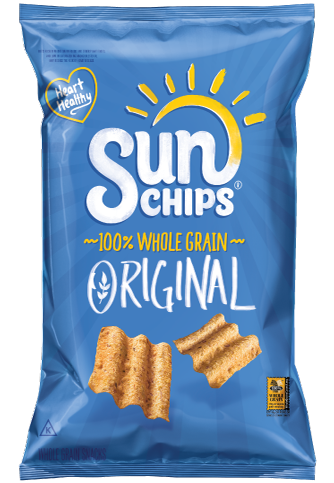 Based in: Modesto
With several different SUNCHIPS flavors, there is a chip for every mood. SUNCHIPS' brightly colored packaging and location in the traditional chip aisle may trick you into thinking you're eating junk food, but the nutrition facts help to put your mind at ease. The Garden Salsa, Harvest Cheddar, and Sweet Potato and Brown Sugar flavors tap into the best of sweet and savory options, making for a tasty whole-grain snack that can tackle any craving. Featuring 10 percent or less of your daily value in any given category, a bag of SUNCHIPS provides a snacking experience that feels indulgent without disrupting the rest of the day's meals.
Quest Nutrition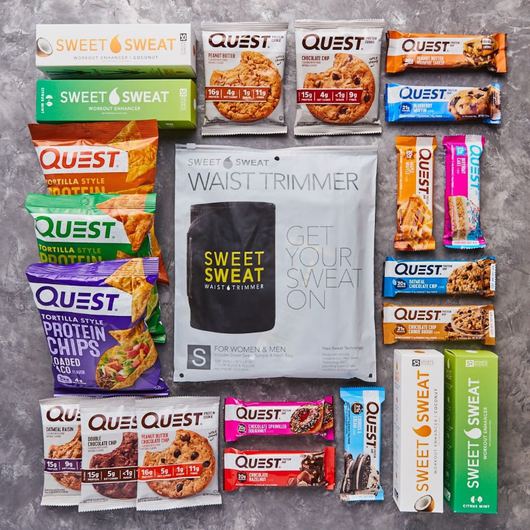 Based in: El Segundo
Chips and cookies that are actually good for you? I'm sold. Quest Nutrition carries an entire line of cookies and chips—plus protein bars and powders—that will make you forget about the processed, sugar-laden treats of the past. In addition to promoting overall health, many of Quest Nutrition's products comply with gluten-free and keto diets. Try the double chocolate chip cookies to see what 15 grams of protein, 10 grams of fiber, 5 net carbs, and less than a single gram of sugar can taste like. Then, get your crunchy munching on with the original-style BBQ protein chips to pack on another 21 grams of protein.
Dang Foods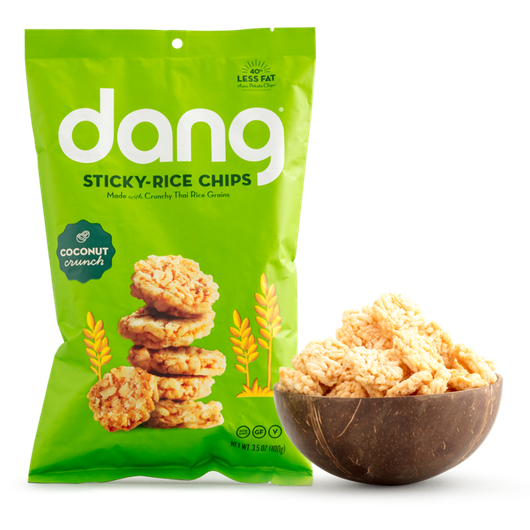 Based in: Berkeley
Dang Foods chips deliver that satisfying crunch without any of the bad stuff, seriously: These vegan snacks are free of gluten, GMOs, dairy, soy, and preservatives. Try the surprisingly sweet tang of the Sriracha Sticky-Rice chips, featuring garlic, chili, and a touch of sweetness from watermelon juice. To fully indulge your sweet tooth, go with the Paleo-friendly caramel sea-salt coconut chips, and for a keto snack, look no further than the lemon matcha Dang Bar.
Olipop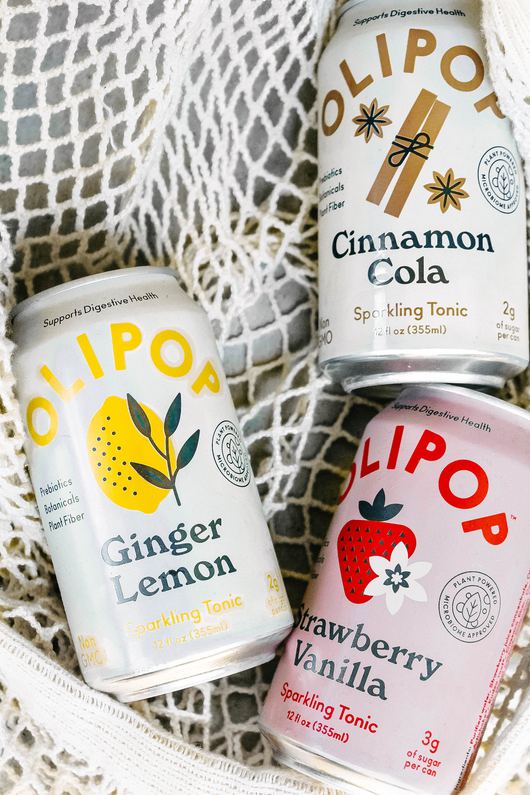 Based in: Oakland
While the bubbling flavors of Olipop may not satisfy your hunger, this soda alternative will give you all the fizzy fun you need. With eight plant-based ingredients and 9 grams of dietary fiber per can, this guilt-free beverage feels like a blend of modern luxury and childlike nostalgia. The Cinnamon Cola tastes like the holiday season, while the Strawberry Vanilla and Ginger Lemon transport you to summertime. Try Olipop for yourself (or read our review), and you may never drink another soda again.
Numi Tea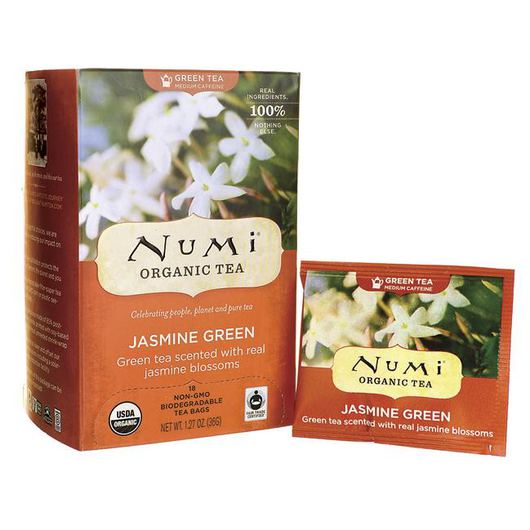 Based in: Oakland
Numi Tea is made with 100-percent real ingredients and is a great alternative to unhealthy beverages. Crafted from organic teas, flowers, fruits, and spices, each blend is created with intention to promote positive health. Brew a cup of aged Earl Grey, Moroccan mint, or jasmine green tea to feel rejuvenated and refreshed—no sugar crash involved.
The Good Bean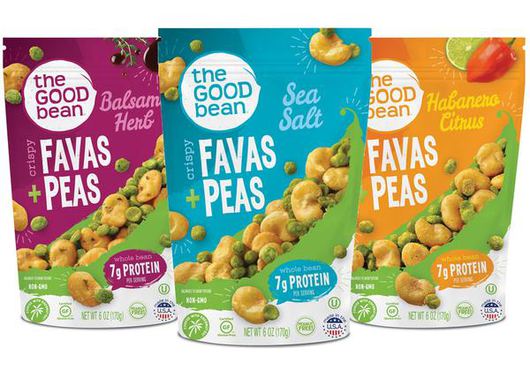 Based in: Berkeley
Enjoy a good crunch with The Good Bean's roasted chickpeas (which offer 6 grams of protein per serving) or crispy fava beans and green peas (which boost the protein up to 7 grams per serving). These plant-based protein snacks comes in several delicious flavors; try the chili-lime or Thai-coconut chickpeas, and grab some of the balsamic-herb or habanero-citrus favas and peas to take your healthy snacking to a new level.
Sunfood Superfoods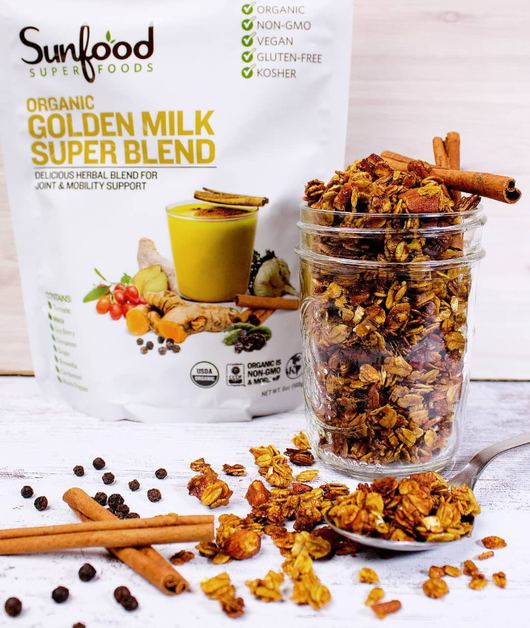 Based in: El Cajon
Sunfood Superfoods is a family-run Southern California business dedicated to promoting good health, a long life, and natural energy through a healthy diet and proper nutrition. Offering a range of supplements, plant-based proteins, and even cacao, Sunfood provides something for every aspect of your health—including snack time. Stock up on the Whole30-approved snacks such as the Berry Adventure trail mix (which only has three ingredients: organic, raw goji berries; organic, raw golden berries; and organic, raw cashews), or switch up your nut butter or veggie sandwiches with the paleo- and vegan-friendly Moringa Coconut Wraps.
Need more snacks in your life? Check out the goodies at Los Angeles' SeaSnax, Compartés Chocolatier, and Sqirl; Berkeley's Annie's; and Disneyland.