By

Negin Behrouzi
June 14, 2019
The San Francisco Bay Area is known for a multitude of things, from tech startups to trolley cars. But did you know the region is also home to a wide variety of trails that traverse awe-inspiring mountain peaks? Though there are too many miles of trails to trek in a lifetime, we've outlined the five best Bay Area mountain hikes that offer beautiful views, unique scenery, and a great workout.
1. Mount Tamalpais Summit Trail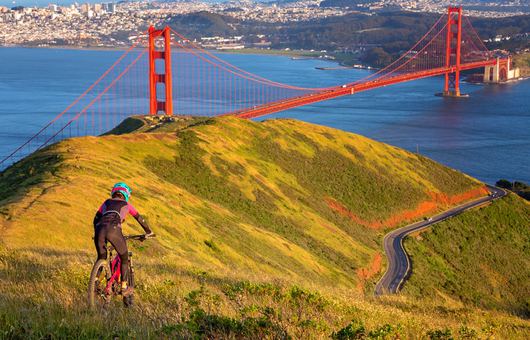 Situated north of San Francisco, just on the other side of the Golden Gate Bridge, Mount Tamalpais is another local favorite hiking spot known for its gorgeous vistas. There are a couple of ways to reach the top of this peak, but the most recommended route is via the Matt Davis and Railroad Grade Trails. It's a fairly difficult climb—especially considering it runs for 7.4 miles and gains 1,500 feet in elevation—but it is well worth it. Once you reach the summit, the panoramic views of the surrounding region will take your breath away. For more spectacular panoramas, you can also visit the Fire Lookout perched atop the peak of Mount Tam, and then settle in for a picnic before heading back down. It's a great way to spend a day hiking and taking in the sights with loved ones.
2. Dipsea Trail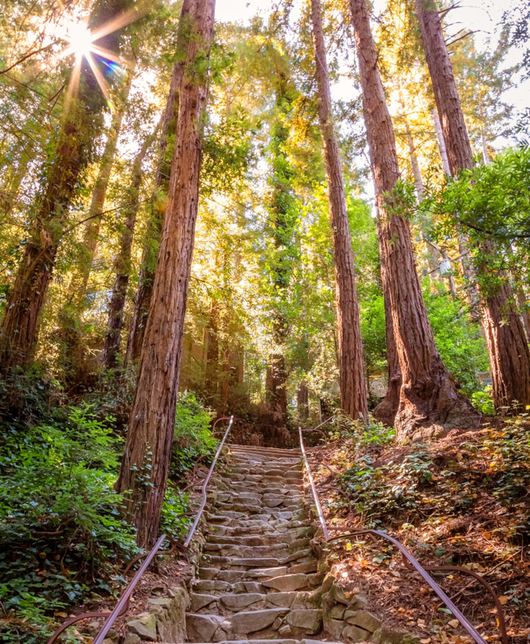 One of the most popular hikes in the Bay Area, the Dipsea Trail starts with 680 stairs rising out of the Old Mill Park, tucked within San Francisco's Mill Valley. The path then stretches across the Panoramic Highway before dipping into the famed Muir Woods, where you will walk through a dense, fragrant forest that eventually opens up to a grassy meadow overlooking Stinson Beach. Leading hikers past rushing waterfalls, sweeping ocean views, and the famous 10-foot-high ladder at Stinson Beach, the 7.4-mile route is perfect for exploring year-round. Make sure to save some time for a post-hike meal at one of the restaurants in downtown Stinson Beach, such as The Siren Canteen or Parkside Cafe.
3. Angel Island Perimeter Trail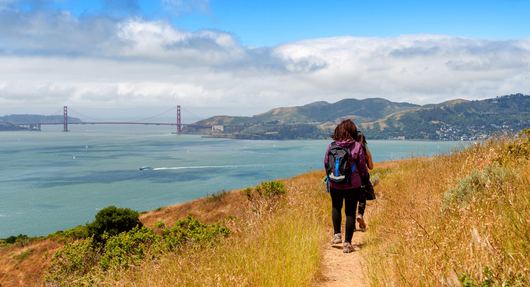 Angel Island is a San Francisco icon with a beautiful state park that offers various hiking trails, making it an ideal destination for city slickers seeking a relaxing day out in nature. One of the more famous routes is the Perimeter Trail, a 5.5-mile loop that wraps around the entire island, sporting stunning views of the San Francisco Bay, Golden Gate Bridge, and city skyline. The trail is paved and not too challenging, but it does contain several steep hills and gains roughly 350 feet in elevation. After your trek, enjoy a leisurely lunch and more scenic views at The Angel Island Café, and then hop on the ferry when you're ready to head back to the city.
4. Mount Diablo Summit Trail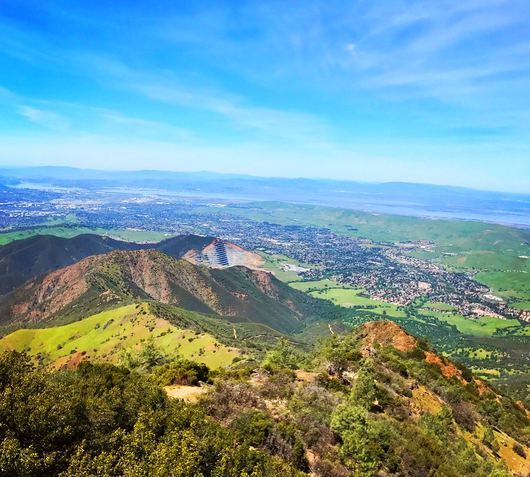 Want an intense workout? Look no further than Mount Diablo, which boasts the highest peak in the Bay Area and the best views in Contra Costa County: On a clear day, you can see nearly 200 miles in every direction from the top of the 3,849-foot-tall mountain, so you may catch glimpses of such famed landmarks as the Golden Gate Bridge, the Farallon Islands, Loma Prieta, and Lassen Peak. There are numerous pathways you can take to the summit, but one of the most popular options is the Mitchell Canyon Trail, a 7-mile trek with a 1,700-foot elevation gain. If you're not looking to test your athleticism and want a more relaxing hike, you should try the Mitchell Canyon Nature Trail. This 4-mile path stretches across stunning forests and features picturesque mountain views.
5. Mount Tallac Trail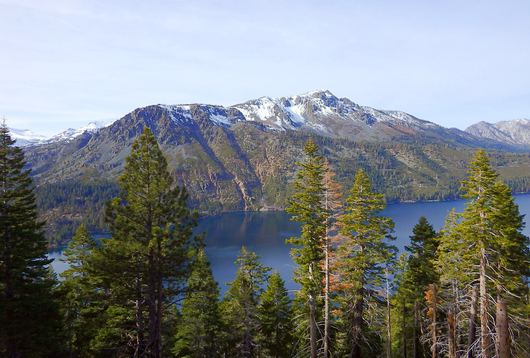 If you're looking to have the highest mountain in the South Lake Tahoe region under your belt, then this is the hike for you. The trek to Mount Tallac's peak spans 9.5 miles and is one the most difficult hikes in the area, but the views of Emerald Bay, Cathedral Lake, Cascade Lake, Floating Island Lake, Fallen Leaf Lake, and Lake Tahoe awaiting at the top make it all worth it. To take on this beast of a hike, come prepared with plenty of water and a sturdy pair of shoes, as the terrain changes throughout the 3,500-foot gain in elevation. Also note that you need a permit to access the trail, which is located just off Highway 89.
Want more trails to explore? Check out the top coastal hikes in the Bay Area.