By

California.com
August 22, 2020
Want to level up your kitchen skills and wow your friends by preparing a delectable meal? Sign up for virtual cooking classes. There's nothing more relaxing than chopping greens, sautéing onions, and grilling meat while listening to a great playlist. So, begin or continue your cooking journey with California's master chefs. Whether you're new to cooking or you're practically a sous chef, there's an online cooking class for you.
All you need are a few simple kitchen tools and high-quality ingredients to get started. (And thanks to the revolutionary farm-to-table movement in the Golden State, there are now numerous farmers markets in California where home chefs can find fresh, locally grown foods.) We've got you covered when it comes to finding a top-notch culinary course in California—it's time you learn to cook online ASAP.
So, get ready to turn on your laptop, amp up the motivation, and cook good food. You'll be ready to try those cookbook recipes from famous California restaurants in no time.
The best online cooking classes for home cooks

Based in San Francisco, ChefsFeed offers culinary classes for both experienced and beginner cooks. Famous food bloggers and professional chefs teach you unique ways to prepare signature dishes, ranging from Asian to European cuisines.
Try a class with Logan Scheer, a certified chef with over 15 years of experience, who demonstrates how to make a delicious green chile macaroni and cheese. Scheer's class includes the full recipe, personalized instructions, and a cooking guide. Nearly all of ChefsFeed's virtual classes provide the shopping list in advance, too. We suggest signing up for a California CSA box so you can receive ultra-fresh produce and support local farms in the process.
Airbnb

Vacation rental marketplace company Airbnb has gone viral with the launch of its Online Experiences. Now, you can experience a range of unique and engaging activities from home. In addition to cooking classes, the program includes dance, entertainment, fitness, social impact, baking, art, and writing classes—all of which are taught by experts in their respective fields.
Whether you want to learn how to make a Michelin-starred dish or an authentic Italian pasta dish, Airbnb hosts some of the best online cooking classes for home cooks. Two-Michelin-star chef and restaurateur Gabriel Kreuther is among the luminaries hosting culinary classes on Airbnb Online Experiences. In his 75-minute course, he showcases is refined creations while crafting a chilled cucumber and mint soup with Alaskan King crab. He includes the ingredients during the course's introduction, so you'll have time to prepare.
Udemy

Headquartered in San Francisco, Udemy strives to help individuals advance their careers and pursue their dreams. Founded in 2010, this online learning platform is home to more than 50 million students and 57,000 instructors teaching courses in over 65 languages.
The online cooking classes feature tutorials for people of all skill levels. Given the wide range of courses, techniques, and tastes, you'll find the ideal virtual cooking class for you. If you're a novice, the "Beginners Cooking Course" by John Keith will teach you all the basics in only 2.5 hours. Another great online cooking class for beginners is "Healthy Cooking Fundamentals" by chef Nic DeMuth, so make sure to give it a view.
Cozymeal

Jazz up your meal plan and subscribe to Cozymeal. Now offering online cooking classes via Zoom, the S.F. company's 75-minute lessons are interactive and will give you the guidance you need to succeed in making family dinners. Need another reason to give the culinary courses a try? Cozymeal's classes are taught by world-class chefs who revolutionized the food industry. So, whether you want to learn how to make a perfect steak or see how to bake the best summer desserts, there'll be a top chef guiding you every step of the way.
18 Reasons

18 Reasons is a nonprofit cooking school that offers free (now online) cooking classes as well as grocery distribution for food-insecure families throughout the Bay. The company's philosophy is that the majority of the world's problems could be solved if people cooked and shared meals together, so the Cooking Matters program was founded in 2008, on 18th Street in San Francisco.
The online healthy cooking classes teach you how to select ingredients and cook in a creative way. Whether you want to diversify your palate, master your culinary skills, or BBQ like a California pitmaster, the 18 Reasons school has a course for you.
The Gourmandise School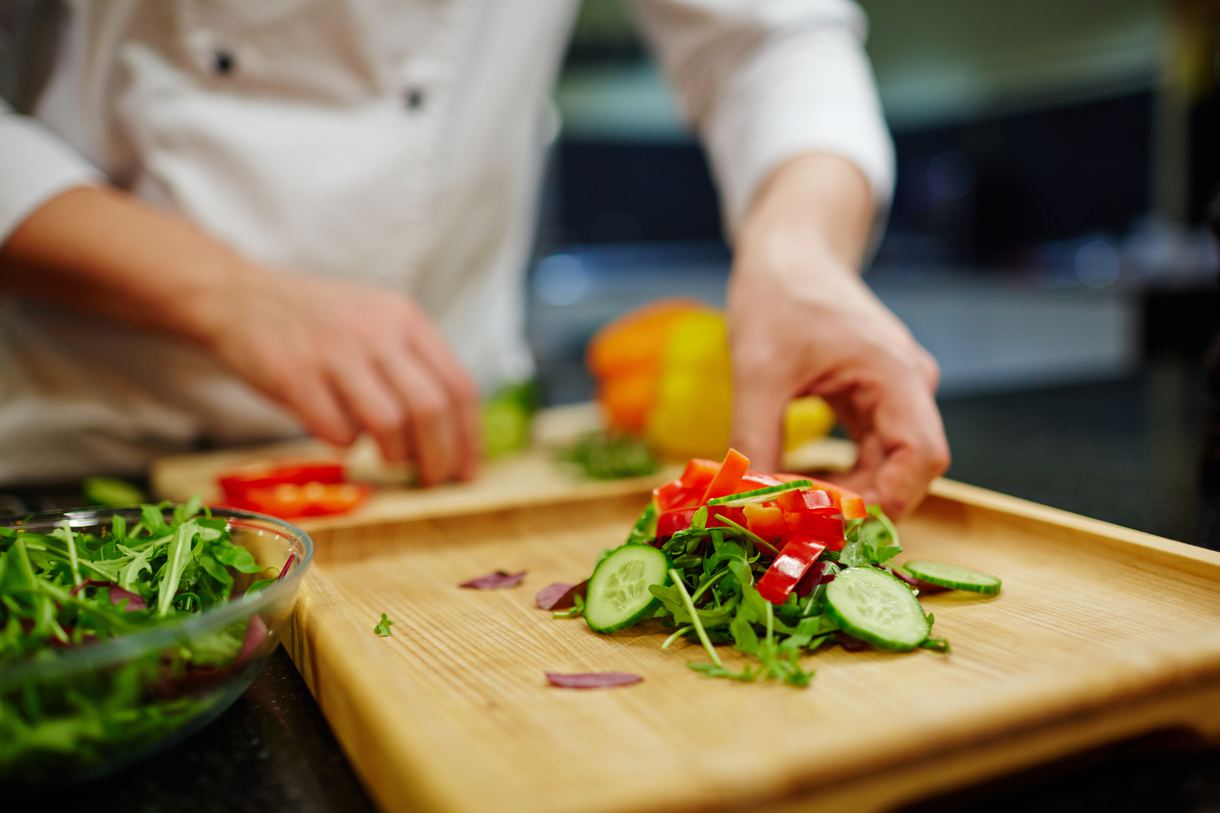 Locally grown ingredients and California's best olive oil are integral to the creation of divine dishes. Just throw in a little skill and enthusiasm, and you'll be well prepared for the professional online culinary classes from The Gourmandise School.
The institution features hands-on Zoom cooking classes that'll teach you classic techniques; there's even online cooking classes for kids. So, spend your summer gaining new knowledge, updating your seasonal menu, and making the most of California's summer produce.
MasterClass

MasterClass is more than just a digital space—the company is on a mission to make education accessible for everyone through equality and inclusion. A one-month free trial is available, so experiment away on classes teaching home cooking, pastry fundamentals, and modern Italian cooking.
For those looking to up their baking skills, the James Beard Award-winning pastry chef Dominique Ansel teaches a comprehensive course on French pastry fundamentals. During this three-hour virtual culinary journey, you'll gain the knowledge needed to bake the perfect pastries.
Open Culture

For fun and free online cooking classes, browse Open Culture. You'll love the range of e-learning opportunities offered. Most of the classes on offer are from world-renowned universities—several even give you certificates that you can brag about on your LinkedIn profile.
Open Culture's one-of-a-kind "Science and Cooking" class is a collaboration between Harvard University researchers and acclaimed chefs, who use cooking to explain fundamental principles in applied physics and engineering.
Other unique offerings include Edible Education courses taught by Michael Pollan of the University of California, Berkeley. If the combination of Italian food and language gets you particularly excited, take the Massachusetts Institute of Technology course "Speak Italian with Your Mouth Full."
The Kitchn Cooking School

If you're a novice and the majority of virtual cooking classes seem too advanced, worry not, because The Kitchn Cooking School will help you level up your skills. The "20 Days, 20 Lessons" series begins with pro tips on how to properly handle knives and how to dice and peel your vegetables. You can also select your meal-prep plan—whether it's keto, vegetarian, or family-friendly—weekly menus, and dishes. At the end of the course, you'll receive a certification, too.
TasteMade

Diversify your palate by taking one of Tastemade's classes, which teach you how to make everything from practical morning meals to French macarons. Start your culinary journey off right with Julie Nolke's "Simple and Accessible Dishes" class. Or, spice up your routine with new ingredients and a fresh approach; if you're looking to switch it up, Guy Turlan has a quick and simple solution in his "Grab-n-Go Lunch" course. You can also add a dose of sweetness to your life and enroll in a course on how to bake cupcakes, donuts, or pies.