Long days filled with amazing music, decadent food, the hottest celebrities, California sunshine, and endless entertainment in Napa Valley can only mean one thing: BottleRock is back. Summer may not officially start until June 20, but you'll get "the first taste of summer" at BottleRock Napa Valley. This three-day event takes place over Memorial Day weekend and has something for everyone, so there's no reason not to go.
Napa's BottleRock 2019 featured dozens of incredible musicians, including Imagine Dragons, Sylvan Esso, Pharrell Williams, Flogging Molly, Jenny Lewis, OneRepublic, Cypress Hill, Santana, Mumford & Sons, and Neon Trees—but this year's schedule is blowing every other event out of the water. The BottleRock 2020 lineup includes the Red Hot Chili Peppers, Dave Matthews Band, Stevie Nicks, Miley Cyrus, Khalid, Zedd, Janelle Monae, Maggie Rogers, Tegan and Sara, Jimmy Eat World, and Iration.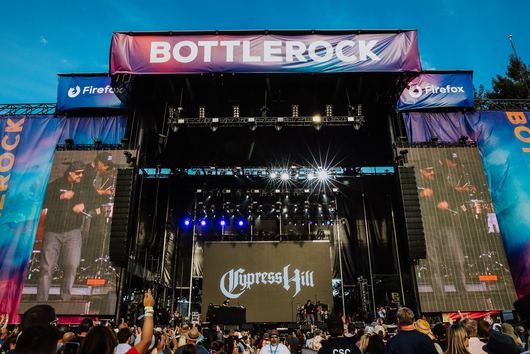 But BottleRock Napa Valley is about more than music. The festival celebrates the best chefs, bountiful produce, and one-of-a-kind eateries that have changed the valley's landscape for good. In 2019, the Napa festival's culinary stage was graced by superstars such as Antoni Porowski, Padma Lakshmi, Gail Simmons, Matty Matheson, Duff Goldman, Graham Elliot, Ludo Lefebvre, Richard Blais, Nic Jones, and Andrew Zimmern—and you won't believe who's showing up this year. While the BottleRock 2020 selection hasn't been released yet, it's sure to include the hottest chefs in Napa Valley.
After watching these awe-inspiring chefs, satiate your cravings at one of the 50-plus booths offering the best gastronomic experiences in Napa. 2020's food vendors include Yountville's Ad Hoc and Bouchon Bakery; St. Helena's Estate Events by Meadowood and Goose & Gander; Napa's La Toque, Il Posto Trattoria, Ohm Coffee Roasters, and Jax White Mule Diner; and Sebastopol's The Farmer's Wife.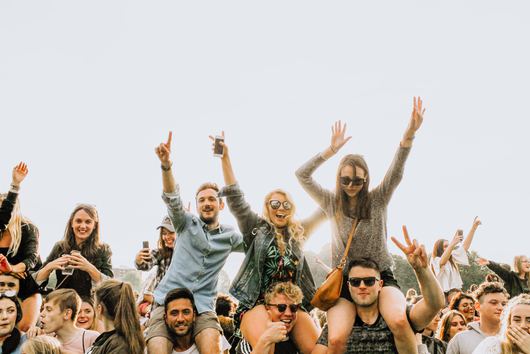 When
Memorial Day weekend, May 22–24, 2020
Where
Napa Valley Expo, 575 3rd Street, Napa
Who
BottleRock is an all-ages event. Up to two children (ages 6 and under) receive free entry per ticketed adult, so bring the whole family for a full weekend of food and festivities.
BottleRock 2020 Lineup
Friday
Red Hot Chili Peppers, Miley Cyrus, Brandi Carlile, Foals, Jimmy Eat World, Local Natives, Finneas, Milky Chance, Amos Lee, Village People, MUNA, The Frights, Digable Planets, Ripe, Meg Myers, Atlas Genius, Oliver Riot, White Reaper, Tessa Violet, Uncle Blazer + DJ Ango from Workaholics, 99 Neighbors, In The Valley Below, Ryland James, Chris Pierce, Pacific Radio, The Haden Triplets, Grass Child
Saturday
Stevie Nicks, Khalid, Janelle Monáe, Maggie Rogers, Blondie, Of Monsters and Men, Empire of The Sun, Tegan and Sara, Caamp, Grace VanderWaal, Eric B. & Rakim, Hamilton Leithauser, Ra Ra Riot, MAX, Jack Harlow, DJ Z-Trip, Twin XL, DeVotchKa, Reignwolf, slenderbodies, Madison Ryann Ward, JJ Wilde, Lily Meola, Smith and Thell, Hembree, Almost Monday, Peter Harper, Sam Johnson, Napa Valley Youth Symphony
Sunday
Dave Matthews Band, Anderson .Paak & The Free Nationals, Zedd, The Avett Brothers, Maren Morris, Michael Franti & Spearhead, Iration, Jon Bellion, Matt Nathanson, Trampled by Turtles, The Band CAMINO, Turkuaz w/ Jerry Harrison and Adrian Belew, Mandolin Orange, Hobo Johnson and The Lovemakers, Big Freedia, Absofacto, Eliza & The Delusionals, Evie Irie, KOTA The Friend, Black Joe Lewis & the Honeybears, Full Moonalice, The Alive!, Buffalo Gospel, Obsidian Son, Silverado Pickups
Know Before You Go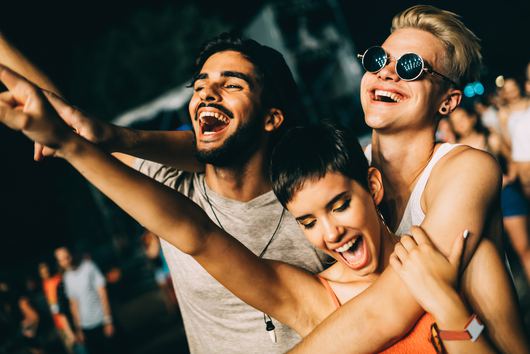 Wristbands
There are no paper tickets for BottleRock Napa Valley; wristbands are your tickets to the festival. Avoid putting your wristband on when it arrives in the mail, because each one has a one-way clasp that cannot be removed without damaging the band. Both one- and three-day passes only include one wristband, so don't take it off until your festival experience is completely over.
Bag Policy
All bags must have two pockets or fewer and may only be up to 14" by 14". Backpacks are not allowed, though hydration packs with empty bladders are, so plan ahead. Clear bags are recommended for faster security check-ins.
Sustainability
No plastic water bottles are sold at this Napa music festival, so make sure to bring your own reusable bottle or hydration pack to refill at the free water stations. All dishes and beverages are served on compostable serveware, with commemorative glasses available for an additional fee.
Accommodations
Many hotels in a variety of price ranges are situated within walking distance from Napa Valley Expo. Camp Carneros at Skyline Wilderness Park is located just 2 miles from BottleRock and offers tent and TV camping options as well.
Three-day tickets go on sale on January 7 at 10 a.m., so set your alarm and get yours before they sell out. Once you've secured your entry, make sure you're prepared for the big day by checking out The Essential Concert Checklist and Survival Guide.