Whether you are celebrating a birthday, an anniversary, a promotion, or simply a good day, flowers and greeting cards are never a bad idea. The days of only giving flowers as a way to make amends or as a romantic gesture on Valentine's Day are long gone, and the days of treating yourself and your loved ones on a regular basis are here to stay.
From sending your friend a thoughtful, encouraging card to giving your mom a whimsical bouquet of ranunculus, a simple act of love or appreciation can brighten up someone's day. A good stationery set, too, can make anyone feel inspired and ready to take on the world.
Here are a few California shops offering beautiful blooms and unique greeting cards, gifts, and stationery for any occasion.
Cards, Gifts, and Stationery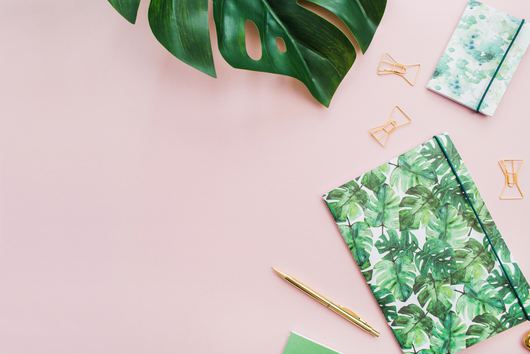 Sugar Paper
Los Angeles–based Sugar Paper has storefronts in Santa Monica and Newport Beach, plus a gorgeously curated online presence. In a time when the world is increasingly moving toward online communication, Sugar Paper provides a way to send messages through good, old-fashioned snail mail. Offering everything from friendship and thank-you cards to bespoke stationery sets, Sugar Paper sets you up for success—and gives you the opportunity to practice your penmanship.
Hello!Lucky
This San Francisco letterpress and design studio was founded in 2003 by sisters Eunice and Sabrina Moyle—and they just want to have "pun." Hello!Lucky creates an array of blank cards featuring beautifully quirky designs as well as a wide range of greeting cards to cover various romantic and celebratory occasions. Prepare yourself for hilarious puns—such as "you're one in a melon," "sorry I was shellfish," and "mom, thanks for be-leafing in me"—and don your favorite phrase on your collar or lapel with an enamel pin.
Minted
Along with art prints, home decor, and gifts, Minted features personalized stationery designed by independent artists. Headquartered in San Francisco, the company has all of your card and stationery needs covered. Offering everything from save the dates and pregnancy announcements to stamps and foil-pressed place cards, Minted truly is a one-stop shop for any occasion.
Flowers and Florists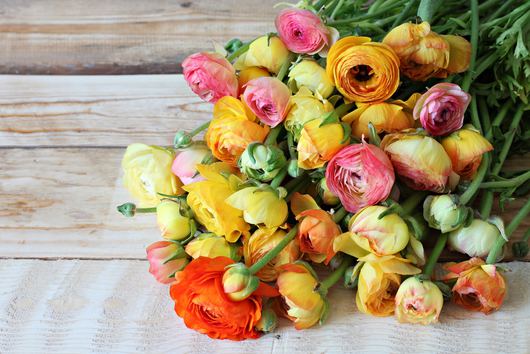 Farmgirl Flowers
Stunned by the number of florists who used imported blooms, Christina Stembel was determined to break the cycle and sell only U.S.-grown flowers when she opened up her shop. Since founding Farmgirl Flowers in 2010, she has been doing just that, crafting seasonal arrangements by hand. The San Francisco flower shop offers burlap-wrapped bouquets in a variety of sizes, blooms in vases, boxes filled with 25 pretty stems that are complemented by festive foliage. While Farmgirl Flowers provides less customization than other florists, the shop ships anywhere in California and guarantees fresh flowers in creative arrangements that any recipient is sure to adore.
Ampersand
Tucked away in San Francisco's Mission District, this barn-and-mortar flower shop and design studio customizes every floral design so each arrangement is an approachable gesture of love. If getting yourself flowers isn't part of your regular self-care routine yet, it should be, and Ampersand makes it easy if you live within the San Francisco city limits. Pick up a bouquet of your preferred flowers in the store, or have them delivered to your home any day of the week. Each flower is grown in California, and the affordable arrangements are composed of less traditional but incredibly beautiful flowers that will liven up every Bay Area wedding, special event, and living room.
The Bouqs Co.
Marina Del Rey's The Bouqs Co. offers farm-to-table floral arrangements. Flowers are cut the day you order them and then shipped from partner farms to ensure the blooms remain fresh and last. Unlike many other florists, The Bouqs Co. works with farms that practice sustainable and eco-friendly farming, cut flowers only when they are sold, and employ local artisans who handcraft each bouquet before it is delivered to your door. Whether you are looking for succulents, tropical blooms, hydrangeas, sunflowers, ranunculus, roses, or houseplants, The Bouqs Co. has what you need and even offers subscriptions so you can save on every order.