As communities across the world and in California mitigate health risks during the COVID-19 pandemic, we are shifting our content strategy and will not encourage any travel or social activities during this time. We will, however, continue to shine a light on and celebrate the many beautiful aspects of our State with the intention of being a source of inspiration and joy during this difficult period. We will also be providing tips and resources specifically related to the COVID-19 pandemic safety measures in the coming weeks. Thank you for reading, and stay safe!
Cruising past the towering redwood canopies, chaparral-cloaked hills, grass-fed-cattle ranches, and family-run oyster farms found along the highways of Northern California, it's easy to fall into a state of utter bliss, especially when you know what else lies in store for you on your journey: cheese.
Though Northern California has long been famous for its world-class Wine Country, which continuously draws droves of visitors from all corners of the globe, it hasn't garnered much attention for its impeccable, handcrafted cheeses—and that's a shame (and somewhat surprising since cheese is the perfect accompaniment to wine).
Thankfully, Vivien Straus is hoping to change that by putting California cheeses on the map—literally. The writer and actress grew up on her family's NorCal dairy farm and has a deep connection to sustainable agriculture and farm-to-table food. She spent several years developing the California Cheese Trail—along with a map, mobile app, and directory of artisanal cheese-making communities—with a special focus on Sonoma County and neighboring Marin County (though it also highlights farmsteads on the Central Coast, in the Central Valley, in Northern Sacramento, and in Southern California). Now, visitors and locals no longer have to wonder where to find the best cheese in California.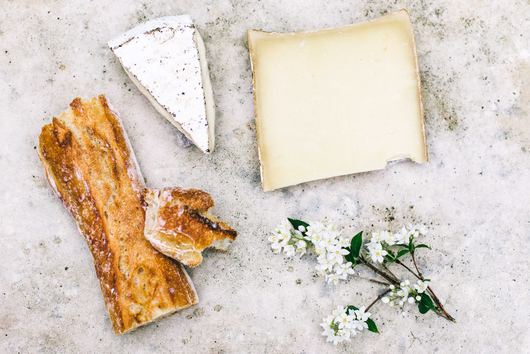 The 100-mile-long trail links close to 30 farms and creameries in NorCal where cheesemakers produce nearly 100 different types of small-batch cheeses. Some of these properties are historic, such as Vella Cheese in Sonoma and Joe Matos Cheese Factory in Sebastopol. But others, like Ramini Mozzarella in Petaluma, are relatively new. There's something interesting to savor and discover at each spot, and cheese aficionados are bound to think they've died and gone to heaven.
Whether you want to try cheesemaking for yourself; see how individual farms handcraft their cheeses; pet the dairies' goats, water buffalo, or sheep; or simply sample the artisanal delights, you can do it all on the Cheese Trail. So get ready to break out the Lactaid, because it's time for a cheesy-good road trip!
Know Before You Go
Given their small size and limited resources, some farms only offer full-fledged tours on a weekly or monthly basis, so make sure you start with a solid plan. Check out the California Cheese Trail website or download the free app to get information on when certain dairies host tours and reserve activities in advance. You'll also be able to view an alphabetical list of 100-plus California cheeses that includes a brief description of each offering as well as some serving and pairing notes.
It's beneficial to map out a leisurely tasting route in advance, too, as the dairies are fairly spread out and oftentimes in remote areas. Regardless of the exact path you choose, it's always a good idea to pinpoint a prime California picnic spot where you can feast on your findings. (And maybe throw in a couple of beverage options for good measure, using the Cheese Trail recommendations, of course.)
For those who prefer not to drive, West Marin Food & Farm Tours offers three different cheese tours, and hotels such as the Mansion at Casa Madrona can organize private car services to cheese country. But the journey itself is as much of a draw as the destination, so there's nothing quite like touring the California Cheese Trail and taking in the scenery at your own pace—and on your own terms.
8 Can't-Miss Spots on the California Cheese Trail
While there are several acclaimed cheesemakers to discover along the trail, here are eight must-try Northern California creameries within fairly close driving distances of one another, making for an easy (and delicious) road trip. Whether you want to taste the best buffalo mozzarella outside of Italy or experience the richest, creamiest brie in the state, there's a dairy farm waiting to welcome you.
1. Nicasio Valley Cheese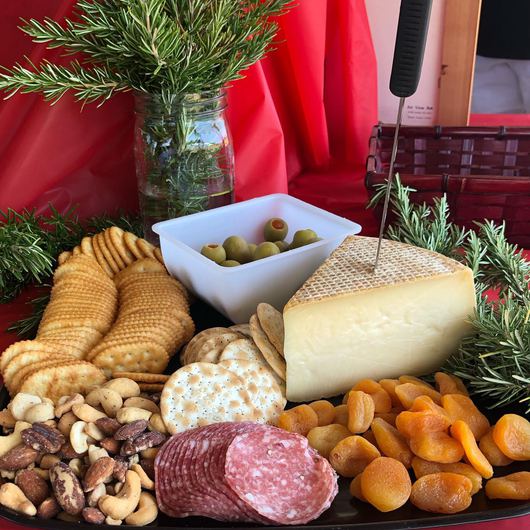 Nestled in the undulating hills of Nicasio, about 25 miles north of the Golden Gate Bridge, Nicasio Valley Cheese is the first creamery you'll hit if you're driving up from San Francisco. The Lafranchi family has operated a dairy there since 1919, but it wasn't until 2010 that they began crafting cheese using authentic, traditional recipes from the alpine village of their ancestral homeland. Since then, they've gone on to win numerous awards for their Swiss-style cheeses—including the World Cheese Championship in 2014—all of which are made with 100-percent organic milk from grass-fed, pasture-raised cows. Try the famed Foggy Morning, a soft and mild cheese reminiscent of fromage blanc, or the multi-award-winning Loma Alta, a soft-ripened cheese with nutty undertones.
2. Marin French Cheese Company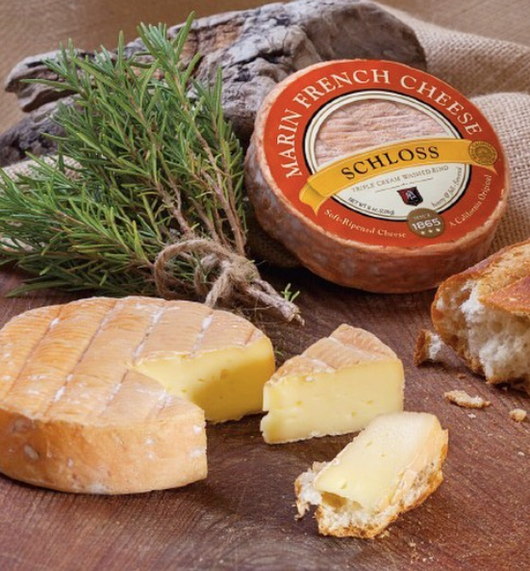 About 10 minutes north of Nicasio lies Marin French Cheese Company, an esteemed cheesemaker that's been creating some of the world's best brie and camembert since 1865. Visitors can sneak a peek into the production and watch the painstaking process of crafting cheese by hand. Next to the factory, you'll find a duck pond and serene picnic grounds surrounded by grassy meadows, towering oak trees, and views of Hicks Mountain. It's the perfect spot to savor a wheel of the company's famous Rouge et Noir Triple Crème Brie, which took home the gold at the World Cheese Awards in London in 2005 and 2010, besting France and many other European cheese producers.
3. Cowgirl Creamery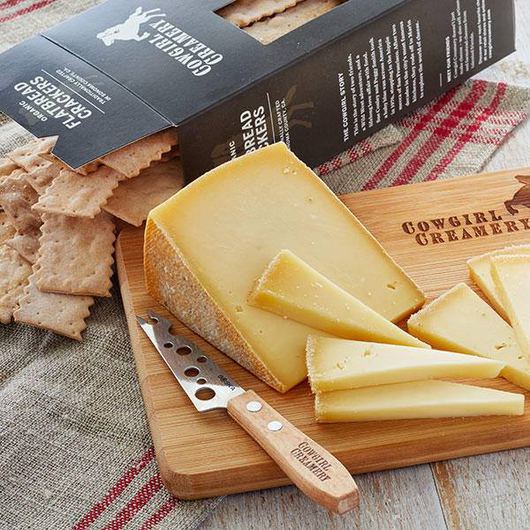 In 1997, Peggy Smith and Sue Conley—alums of Berkeley's Chez Panisse and Bette's Oceanview Diner, respectively—built a small creamery in downtown Point Reyes and began making cheese using organic local cow's milk. Two-plus decades, dozens of awards, two creameries, and 2,000 tons of cheese later, Cowgirl Creamery is a beloved and world-renowned cheesemaker. The best way to experience Cowgirl is to make a reservation for the Cheese 101 class, which is held every Friday. It costs merely $5 to watch a cheesemaking demo, learn about the history of Cowgirl, and partake in a guided tasting experience. But don't despair if you can't make it up there on a Friday; there are cheesemongers on hand every day to assist you with finding, tasting, and pairing the various cheeses.
Make sure to sample the highly acclaimed, triple-cream Mt. Tam; delightfully funky Red Hawk, known for its signature red-orange rind; and Pierce Pt, a rich, seasonal cheese dusted with flowers, chamomile, calendula, and Thai basil. The Cowgirl Cantina, with its seasonally inspired menu, is also an ideal place to stop for lunch along the trail (try the mac and cheese or the grilled cheese with house-made tomato soup, if available).
4. Point Reyes Farmstead Cheese Company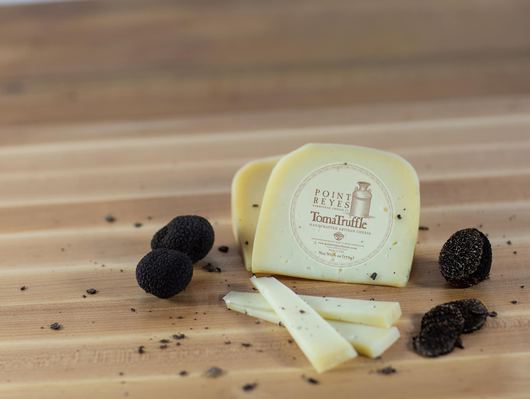 If you think France makes the world's best blue cheese, think again. The Original Blue from award-winning Point Reyes Farmstead Cheese gives any French blue cheese a run for its money. The exceptionally creamy, pungent blue boasts the perfect balance of sweet and salty, thanks to the ranch's distinctive terroir by the Point Reyes National Seashore, where lush and nutrient-rich grasses and cool coastal fog dominate the landscape. Similar to the Lafranchi family, the Giacomini family began with a dairy farm back in 1959 but didn't get into the art of cheesemaking until 2000. Now, in addition to the flagship Original Blue cheese, the artisan cheesemakers craft a Stilton-like Bay Blue and a variety of buttery, semi-hard Tomas—plus a milky mozzarella, a sharp white cheddar and a nutty gouda.
Call ahead to schedule a traditional farm tour and cheese tasting, or nab a spot in one of the hands-on cooking classes and educational events, which are offered on a regular basis. Point Reyes Farmstead also hosts a monthly farm dinner at The Fork, its combined culinary educational center and event space. The three-hour soiree kicks off with sunset concoctions and a cheese tasting out in the garden, followed by a family-style meal entirely made using local ingredients—most sourced directly from the farms' own garden—and of course, local cheese.
5. Ramini Mozzarella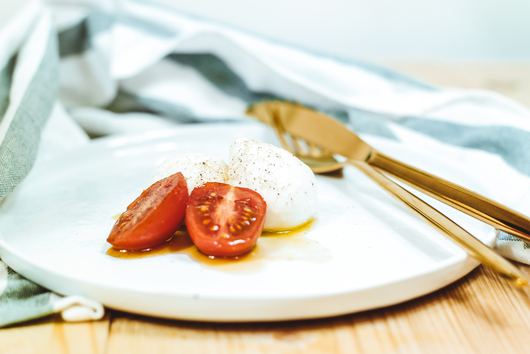 For a taste of the most authentic mozzarella di bufala outside of Italy, look no further than Ramini Mozzarella. Back in 2009, Craig and Audrey Ramini had a dream of raising water buffalo and becoming the only Americans producing artisanal buffalo mozzarella that could rival the Italian creation. The husband-and-wife team started with five water buffalo, a shoe-string budget, a small farm and pasture—and no cheesemaking experience—but they spent four years teaching themselves the craft and developing their creamery. Fast-forward to today, and Ramini Mozzarella has come a long way from its humble beginnings. The herd of water buffalo has ballooned to 45-plus, the creamery produces 120 to 160 pounds of cheese per week, and the beloved mozzarella is often gone within 24 hours of being released. (There's even a waiting list of restaurants who want to feature the ultra-fresh mozzarella on their menu.) So, you'll want to come to this Tomales creamery to savor the coveted cheese for yourself. Book a two-hour Saturday tour, which includes a generous sample of the prized mozzarella and a gander at the animals and the barn. You're also welcome to bring your own picnic to eat within view of the water buffalos, and if you're lucky, you might just get to give them a mini massage, too.
6. Tomales Farmstead Company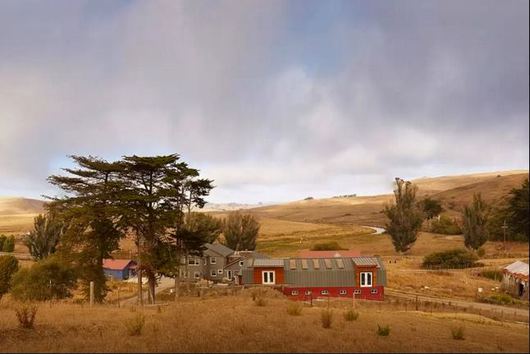 Also tucked away in the unique coastal town of Tomales, about 20 minutes west of Petaluma, Tomales Farmstead Company has been producing artisanal goat- and sheep-milk cheeses since 2013. The organic creamery is part of the 160-acre Toluma Farms, which was established by David Jablons and Tamara Hicks back in 2003. After restoring the property and protecting it with an agricultural conservation easement, the duo started milking their 200 goats and more than 100 East Friesian sheep to produce decadent cheeses that reflect the rich terroir of the land. Jablons and Hicks also made sure to honor the land and the indigenous Coast Miwok—who inhabited the areas of Novato, Marshall, San Rafael, Petaluma, Bodega Bay, and Tomales—by giving all of their cheeses Miwok names.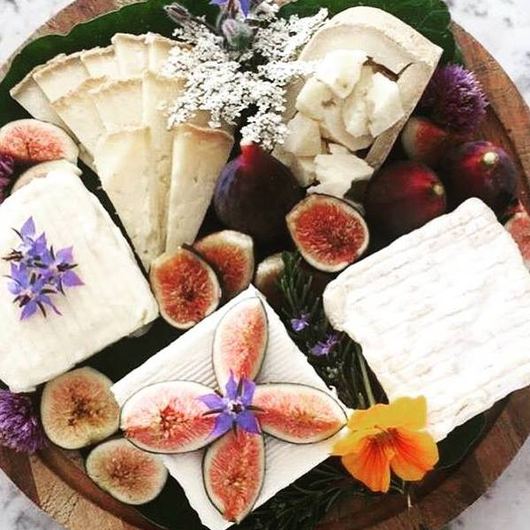 Stop by for a guided Sunday tour to sample the distinct creations, such as Kenne (meaning one), a soft-ripened goat's milk cheese; Liwa (meaning water), a three-day fresh farmer's cheese; and Atika (meaning two), an aged cheese crafted from a mix of sheep and goat's milk. You can also learn about the history of the Tomales Farmstead Company, see a milking demonstration, visit with the animals in the barn and out in the verdant fields, hike up the hills to learn about the organic pasture management system, and get a glimpse into the cheesemaking process.
7. Pennyroyal Farm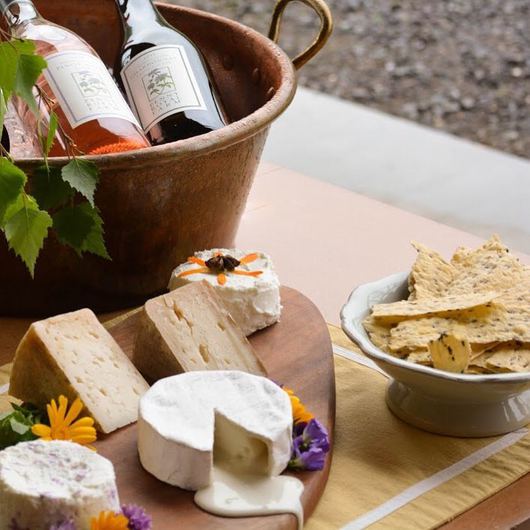 Arriving at Pennyroyal Farm feels like stepping into a children's storybook. The 60-acre farmstead and vineyard is surrounded by wild grasses, dotted with fragrant blooms, and blanketed in pennyroyal fields, where herds of goats and sheep freely roam and munch. Tucked away in the hamlet of Boonville, the family-owned property carefully produces handcrafted, small-batch cheeses daily in the creamery, just steps from where the animals graze. All cheeses are seasonally driven and made exclusively with milk from the farm's own goats and sheep, enabling the Pennyroyal cheesemakers to ensure the highest quality cheeses every time. Like Tomales Farmstead Company, Pennyroyal also pays homage to the history of the property; each cheese is named from Boontling, a unique language that originated in Boonville at the end of the 19th century.
Get a taste of the highly lauded creations by booking a creamery and farm tour. You can view the barn, milking parlor, and creamery—where you can watch the cheesemaking process, all the way from inoculation in the 50-gallon vats and cutting and molding of the curds, through the aging stage and packaging. And for a truly special experience, reserve a spot in the Farmstead Wine & Food Pairing. Stocked with herbs and produce from the on-site garden and farmstead meats and cheeses, the Pennyroyal chef designs a custom menu based on the seasons, highlighting the bounty of the estate. It's an exceptional expression of California farm-to-table.
8. Loleta Cheese Factory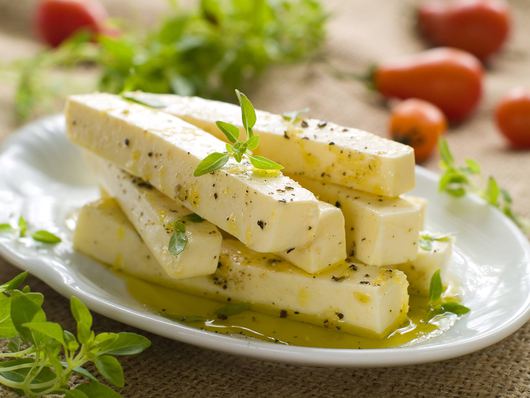 Situated in the small town of Loleta, a quaint farming community across from the Victorian-inspired village of Ferndale, the Loleta Cheese Factory is the epitome of a hidden gem. The compact factory busts out more than 30 types of award-winning, small-batch cheeses by hand using traditional recipes to ensure old-fashioned flavor and superior quality. Thanks to the lush clover and tall grasses lining the Eel River Valley, every cheese made from local cow's milk reflects the bountiful pastures of Humboldt County—and boasts many of the same characteristics of the finest cheese-producing regions in Europe. As a result, the Loleta Cheese Factory has developed a loyal following over the years, with perennial favorites including jalapeno cheddar, garlic jalapeno Jack, Havarti with herbs and spices, and hickory-smoked Jack.
Visitors can stop by year-round to witness the entire cheesemaking process, sample delectable cheeses, pick up a grilled cheese sandwich and an espresso, and peruse the shop. There's also a vibrant garden, providing a beautiful retreat for those who want to enjoy a relaxing picnic of cheese, crackers, and other tantalizing goodies from the store.