Valentine's Day 2020 is one month away, and though it may sound like you still have tons of time left to make plans, reservations for this special day fill up quickly. While Valentine's Day doesn't have to consist of flowers, chocolates, and an expensive dinner, many of Napa and Sonoma's most popular activities also require some planning.
Wine Country is full of adventures, so there are endless things to do on Valentine's Day. Whether you're searching for an exhilarating new experience, a romantic day out, or a relationship-building challenge, Napa and Sonoma have everything you need to fulfill even your craziest Valentine's Day ideas.

Best Things To Do For Valentine's Day In Northern California
There are so many things to do for Valentine's Day 2020 that it can quickly become overwhelming. California is chock-full of amazing getaways, eateries, and activities, so before you settle for your second choice, check out these ideas that'll take you off the beaten path.
Go Horseback Riding
Horse N Around Trail Rides, Bodega Bay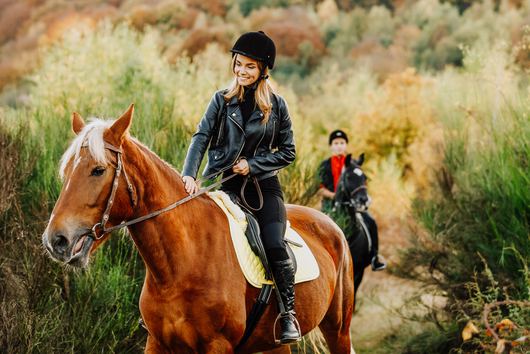 For romantic Valentine's ideas, it doesn't get much better than a horseback ride along the immaculate shores of Bodega Bay. Horse N Around Trail Rides offers the perfect afternoon activity that is sure to create memories your sweetie won't forget.
Go on a Hike
Salt Point State Park, Jenner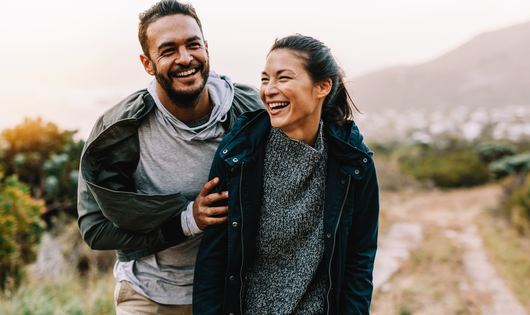 When it comes to Valentines ideas for him, look no further than Salt Point State Park. This coastal expanse encompasses 6,000 acres of rugged land and contains 20-plus miles of hiking trails—making it the ideal place to explore with your significant other. Known for the Fisk Mill that once occupied the land and the ships that would set anchor to load wood and stone en route to San Francisco, this park provides endless things to look at. After an afternoon of hiking adventures, drive south to Timber Cove to grab a bite or check in for the night.
Take a Hot-Air Balloon Ride
Napa Valley Balloons, Inc., Napa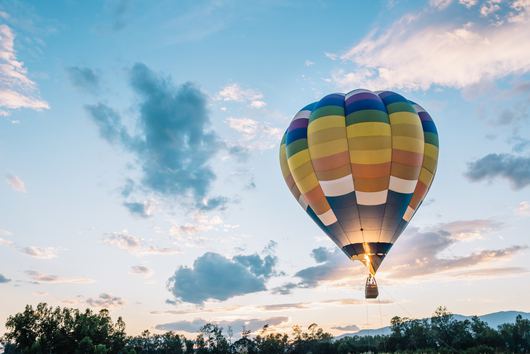 Nothing says "Happy Valentine's Day" quite like an early morning hot-air balloon ride over the vineyards. While this quirky date idea does require you and your date to rise before the sun, it'll be well worth it once you've had some coffee and are taking in the exquisite landscape from high above the ground. This hour-long aerial tour not only provides the opportunity to take incredible photos, but also leaves the rest of the day open for picnics, hikes, exploring Napa, and taking naps before dinnertime.
Spend Time With Furry Friends
Sonoma County Wildlife Rescue, Petaluma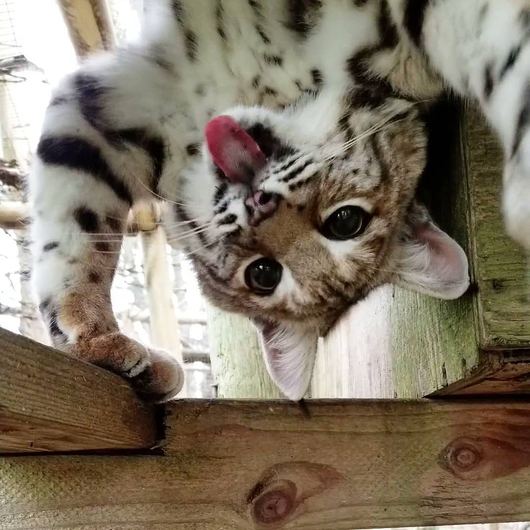 The Sonoma County Wildlife Rescue cares for 1,500-plus animals every year and hosts weekly tours on Saturdays at 2 p.m. along with private tours Tuesday through Friday. Get an up-close look at foxes, coyotes, raccoons, an opossum, a mountain lion (named Nicole), and many other native wildlife species for one of the most unusual Valentine's date ideas.
Add a Sprinkle of Spice and a Dash of Romance
Valentine's Day in Paris at Ramekins Culinary School, Sonoma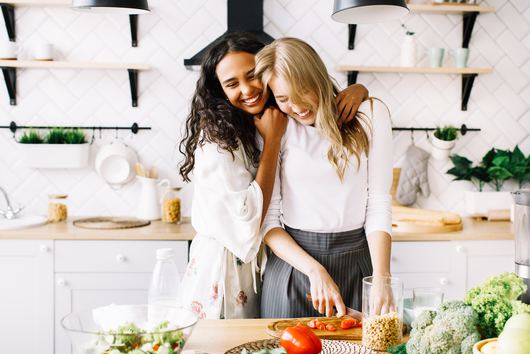 Spend the afternoon learning a new skill together, and your spark is sure to ignite. Join chef Pierre Lagourgue and the Ramekins Culinary School for an afternoon of delectable creations, including split-pea soup with bacon, garlic-butter shrimp, boeuf bourguignon, and orange–poppy seed cake. The class runs from 11 a.m. to 2 p.m., allowing you to enjoy the evening relaxing together.