By

California.com
August 03, 2020
As California mitigates health risks during the COVID-19 pandemic, some travel restrictions may remain in certain communities. Call the local and regional tourism offices to learn more about the restrictions in your intended destination. Thank you for reading, and stay safe.
Orange County is quintessential SoCal. Named after the citrusy delight, Orange is home to world-renowned beaches, scenic trails, iconic amusement parks, and luxurious lifestyles (hello, The Hills—Lauren Conrad, we haven't forgotten you). Offering everything from museums and nature centers to theme parks and fun by the shore, the O.C. will have you coming back for more.
The Top Things To Do in the O.C.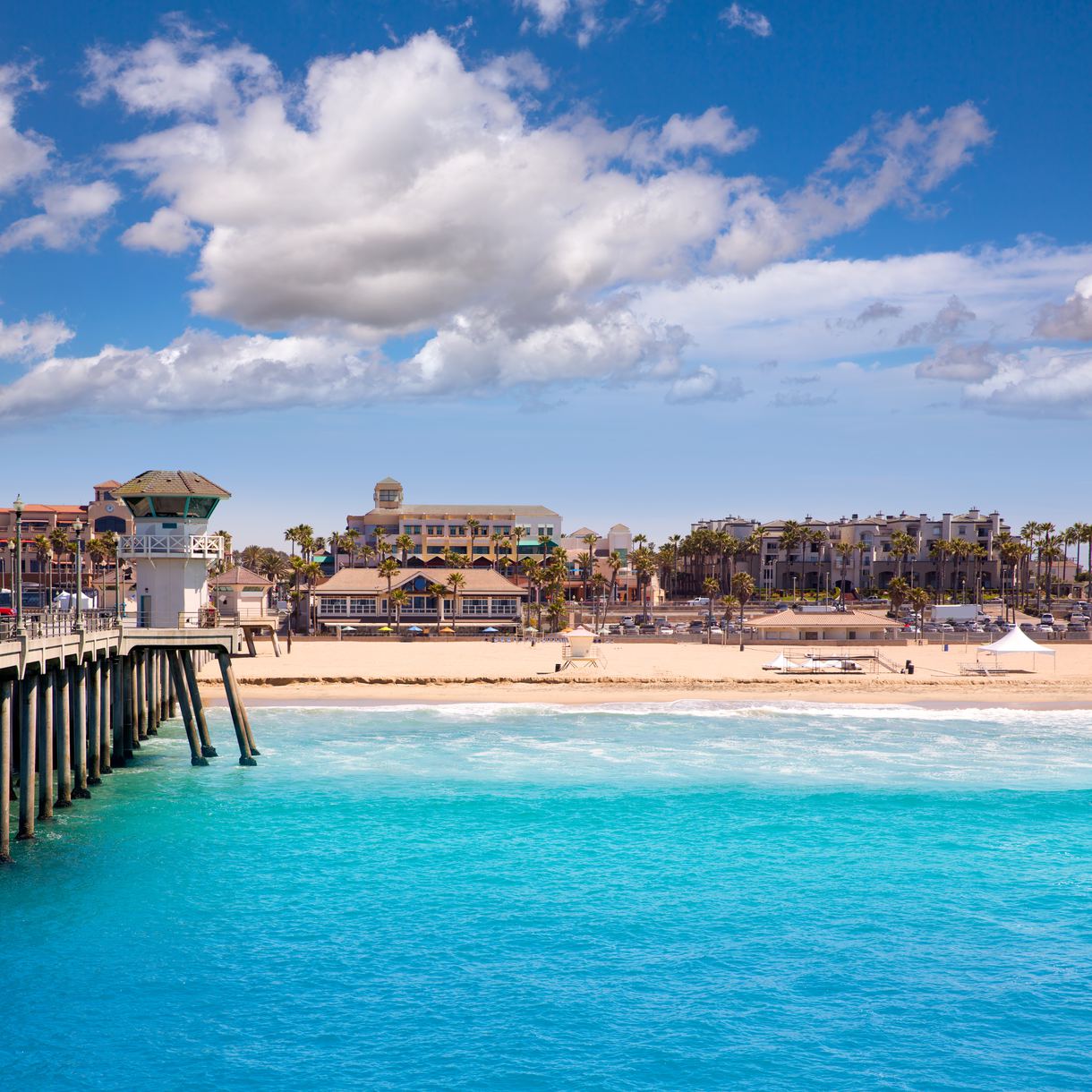 Huntington Beach is famous for its rad waves and pristine sandy beaches, attracting droves of visitors seeking laid-back vibes and fantastic nightlife destinations. Also known as "Surf City USA," Huntington Beach is among SoCal's most iconic surf spots, so bring your board and ride the waves. If you're interested in the history of legendary surfers, check out the Huntington Beach International Surfer's Museum or the Surfers' Hall of Fame while you're there.
Recognized as one of SoCal's best beaches, Huntington City Beach is a hot spot for kayaking and paddleboarding as well (and if you feel like treating yourself, rent a luxurious private yacht for a scenic boat ride). Or, you can stay on land; dig your toes into the sand as you sunbathe, or play volleyball at one many courts. Skaters can rejoice, too, because Vans Off The Wall Skatepark—a top California skate park—is located nearby, so you can skate to your heart's content before heading back to the shore to play in the sand some more.
Spend the evening huddled around the bonfire; s'mores, storytelling, and lots of laughter are definitely encouraged. If you want to grab a quick bite by the seashore, stop by Duke's Huntington Beach for mouthwatering seafood.
Not in the mood to stroll the pier? Huntington boasts four other beaches that you can explore: Huntington Dog Beach, Huntington State Beach, Huntington Sunset Beach, and Bolsa Chica State Beach. (If you stop by Bolsa Chica State Beach, head to the Bolsa Chica Conservancy, which is home to over five miles of trails nestled within wetlands.)
2. Disneyland Park

Welcome to "The Happiest Place on Earth." Home to major attractions—such as Star Wars: Galaxy's Edge and the upcoming Avengers Campus—colorful shows and parades, delectable bites and drinks, and unforgettable rides, Disneyland truly is a magical place. From Splash Mountain to Space Mountain, fun adventures await the fam at Disneyland.
Relive your childhood memories and meet some of Disney's most acclaimed characters—including Mickey Mouse, Minnie Mouse, and Goofy—by embarking on a unique Character Dining experience. Explore the Pixar Pier, catch a show, and stay after hours to witness the Disneyland After Dark events, too.
Why rush your time in this iconic park? Stay awhile and book a night (or two) at one of Disneyland's Resort Hotels. If you plan accordingly, affordable trips to Disneyland are doable for the entire family.
3. Shipley Nature Center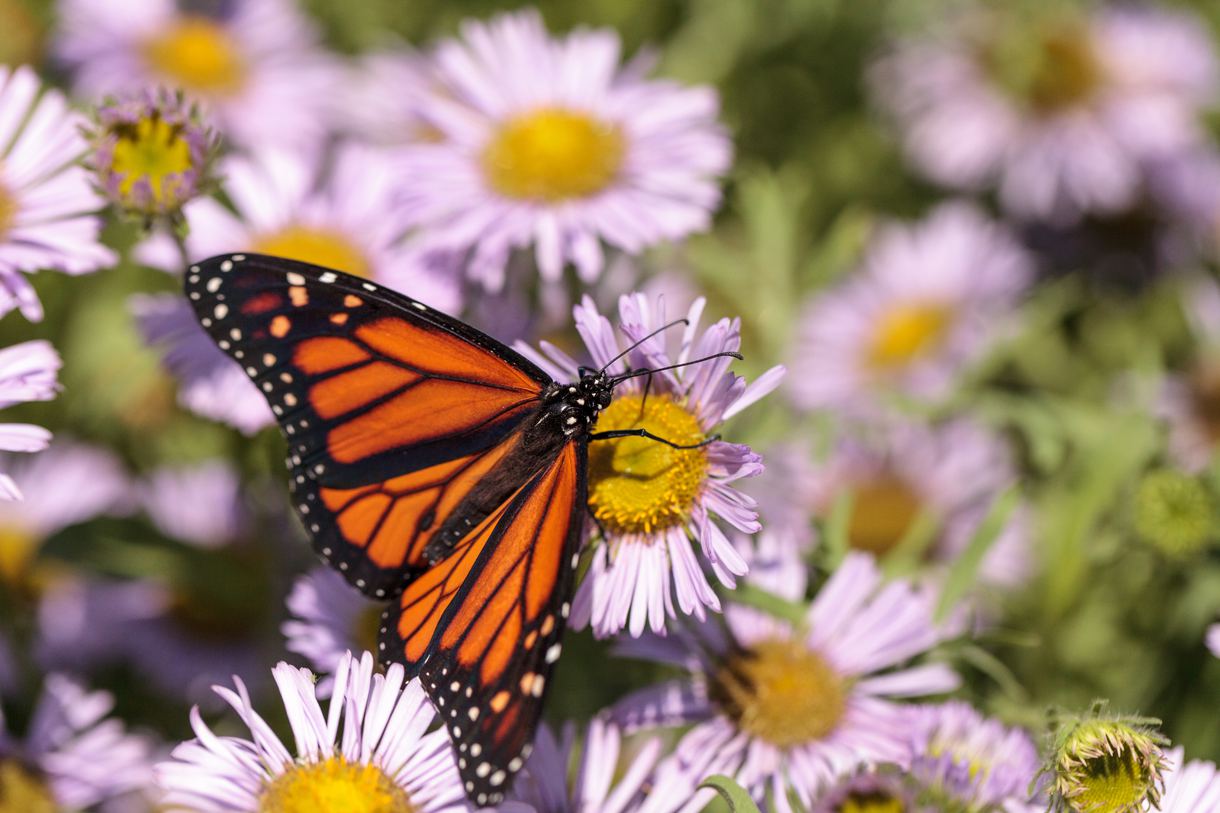 Reconnect with nature at the 18-acre Shipley Nature Center. Situated in Huntington Beach, the nature center was built in 1974 to help conserve the local ecosystem; due to the overgrowth of invasive plant species, the center removed these non-native plants and replaced them with over 50,000 California natives. Shipley also upgraded the trails, installed a drip irrigation system, and created a freshwater stream for pond circulation.
Soothe your soul as you walk the 4,000 feet of well-maintained trails meandering through oak woodlands, Torrey pines, meadows, and the Blackbird Pond—a natural freshwater wetland with mature willows and sycamores. Shipley features eight habitats home to butterflies, amphibians, coyotes, lizards, and snakes, so there won't be a dull moment here. Before you leave, explore the Interpretive Center to learn more about the local wildlife and ecology. Keep an eye out for exciting events, special tours, and children's activities, too.
4. Bowers Museum

Voted "The Best Museum in Orange County" for 16 consecutive years by Orange County Register readers, the Bowers Museum has been enriching lives through fine arts and culture since 1936. The institution has evolved in many ways over the last eight decades; when it first opened, the relatively small museum focused on Orange County history, but it currently reflects the diverse demographics of Southern California, with a major emphasis on the fine arts of the Americas' indigenous peoples and the Pacific. Bowers is now 8.6 times larger than when it first opened, and its permanent collection has grown substantially—it has the distinction of being the largest museum in Orange County and is considered one of the finest cultural arts museums in the region.
Bowers displays 90,000 artifacts and artworks, plus several exhibits such as the California Legacies: Missions and Ranchos, Spirits and Headhunters: Art of the Pacific Islands, and Ancient Arts of China. The museum even has a sponsored book club, which pairs an exhibit gallery with an optional docent-led tour following the book discussion. There is a spacious event venue and a 300-seat auditorium, too, where visitors can enjoy musical performances and shows.
5. Doheny State Beach

Doheny State Beach is a prime beach camping destination and a popular surf spot in Dana Point. The beach is situated at the mouth of San Juan Creek, which flows from the Santa Ana Mountains southwest to the coast, forming a freshwater lagoon. Aside from its beautiful shoreline, Doheny also has a five-acre lawn with picnic facilities, volleyball courts, and fishing areas. The sandy beachfront, crashing waves, and unforgettable sunsets make a trip to Doheny worthwhile.
Stop by the on-site visitor center and aquarium to learn more about the local wildlife and preservation efforts, then take the little adventurers to the tide pools to explore and observe the tidal pool ecosystem. Be on the lookout for dolphins, sea bass, starfish, pelicans, and hummingbirds during your waterfront explorations.
6. Discovery science foundation and discovery Cube

The exciting, innovative, and family-friendly Discovery Science Foundation and Discovery Cube is a hands-on educational space designed to delight and challenge kids. The center educates youngsters on STEM-related topics through immersive, interactive scientific activities and educational outreach programs. The core initiatives include STEM-proficiency, early learning, healthy learning, and environmental stewardship.
So, take the little ones to Discovery Cube Orange County in Santa Ana to explore exhibits such as the Science of Hockey, Planetary Research Station, Boeing Rocket Lab, and Dino Quest. They will leave knowing more about outer space, water conservation, and healthy lifestyle habits.
The center also hosts spectacular events such as Night at the Cube, which is a family or group-oriented sleepover that includes access to Discovery Cube exhibits, interactive activities, and a 3D movie. What better way to incorporate science into your kids' lives than through the hands-on learning and experimental activities offered at Discovery Cube Orange County?
7. Knott's Berry Farm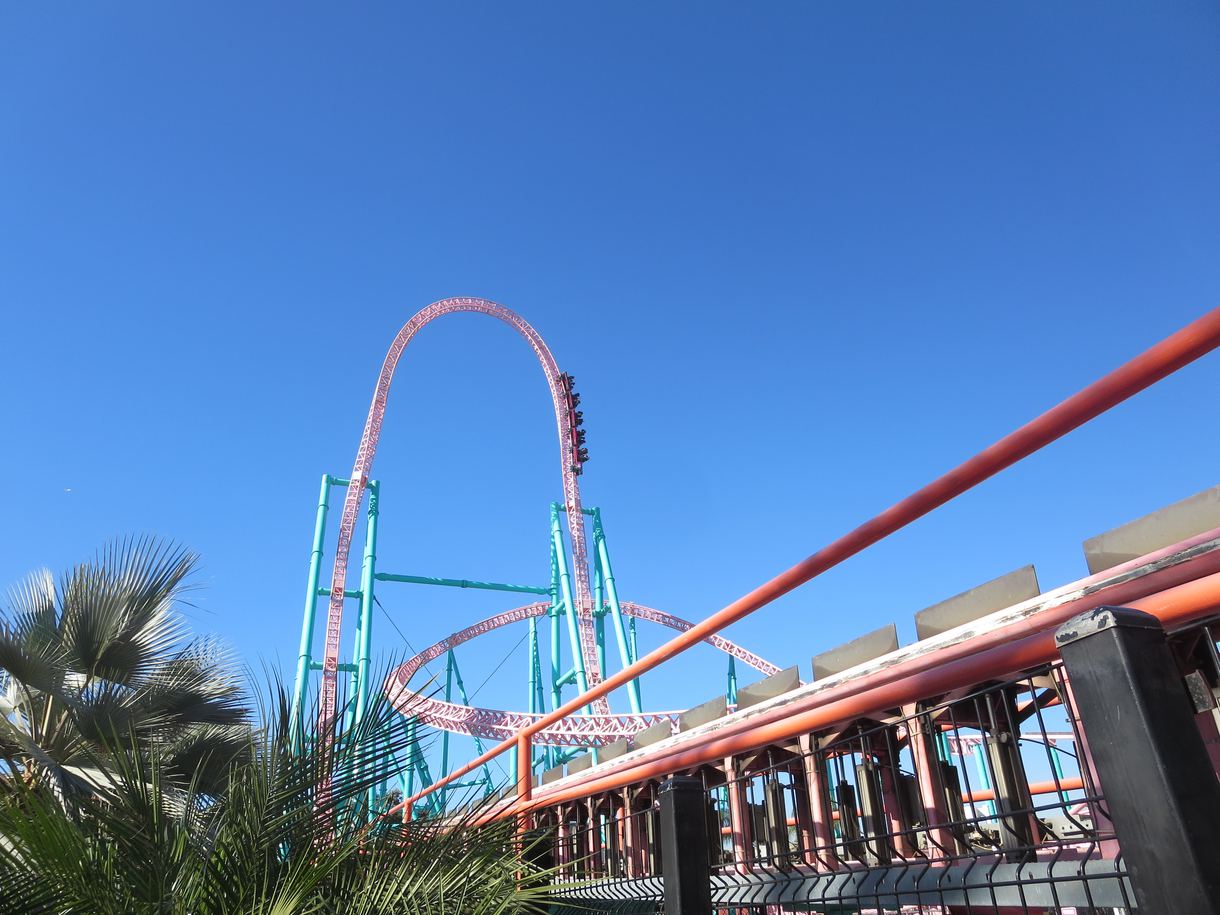 Located in Buena Park, Knott's Berry Farm is a 57-acre theme park with 40 different rides that can appeal to any interest. The iconic California attraction is divided into four areas—Fiesta Village, Ghost Town, Boardwalk, and Camp Snoopy. The Ghost Town section is a re-creation of the 1850s California Gold Rush towns, so if you're in the mood to pan for gold, this is the place to do it. Camp Snoopy offers kid-friendly attractions, including a meet-and-greet with Snoopy and mini roller coasters that can give the youngsters an adrenaline rush.
True thrill-seekers, however, should hop on the GhostRider. This is the tallest wooden roller coaster on the West Coast, featuring a 200-foot drop in just three seconds—talk about a head rush!
Afterward, soak up the sun (or take a splash) on one of Knott's Soak City rides. Situated next to Knott's Berry Farm, this 15-acre water park boasts 23 speed, tube, and body slides—plus the Tidal Wave Bay wave pool, the Sunset River, and a three-story Beach House full of interactive surprises. You'll be begging to stay for another day. If you want to spend more time at this fun-tastic amusement park, spend the night at the Knott's Berry Farm Hotel.