By

California.com
September 28, 2020
Did you know that California was named after a mythical island from Garci Rodríguez de Montalvo's novel Las Sergas de Esplandián? Or that its first capital was San Jose? There are so many weird and interesting facts about California that make the state even more fascinating.
As a pioneer state in many different fields, California has provided the world with many practical and valuable inventions. From being the place where the first U.S. rock festival was held or where technology skyrocketed, the Golden State is packed with firsts and never fails to astound us with its rich history and culture. These fun facts about California make us further appreciate and respect the state's past. So, expand your knowledge and check out these fun California state facts.
California Firsts
1. The first motion picture theater—Tally's Electric Theatre—was opened by Thomas Lincoln Tally in Los Angeles in April 1902.

2. California became the first state to reach the trillion-dollar benchmark in gross state product in 1997.

3. On a cold San Francisco night in 1905, 11-year-old Frank Epperson accidentally created the first popsicle. He forgot a mixture of sugar-filled soda powder and water on his patio overnight, along with its stirring stick on his patio. He decided to try it the next day and discovered it had transformed into a delicious treat.


4. The state's first and oldest chartered university is the University of the Pacific in Stockton. Originally named California Wesleyan College, it was chartered as California's first institution of higher learning in 1851.

5. Although its true inventor is unknown, the first skateboards emerged in the late 40s or early 50s. California surfers revamped their means of transportation and attached roller-skate wheels to the bottoms of wooden boxes or boards. As for the skateboards we use today, Larry Stevenson built the very first surfboard-shaped skateboard in his garage in Santa Monica in 1963.

6. The beloved In-N-Out burger chain opened the first drive-through burger stand in California in 1948.


7. The first black female streetcar conductor in San Francisco was 16-year-old Dr. Maya Angelou. She later went on to become the first African American woman to present a poem at a presidential inauguration in 1993. The poet, educator, and civil rights activist is one of the most influential African Americans to shape California's culture and history.

8. California is the first and only state to host both the Winter and Summer Olympics. Squaw Valley hosted the 1960 Winter Olympic Games; Los Angeles hosted the Summer Olympics in 1932 and 1984. The 2028 Summer Olympic Games are expected to take place in Los Angeles once again.

9. A lesser-known fun fact about California is that the first laser was invented here. On May 16, 1960, Dr. Theodore Maiman and fellow researchers Irnee D'Haenens and Charles Asawa began to power the world-changing technology at Hughes Research Laboratories in Malibu.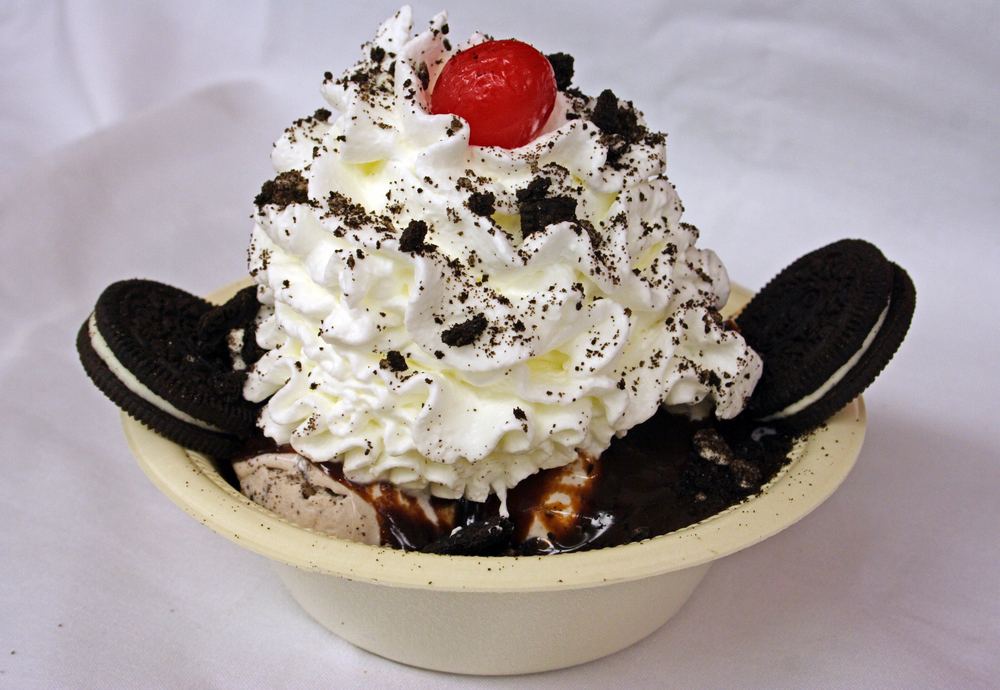 10. The first hot-fudge sundae was invented in California. In 1906, ice cream and American-style fudge were combined at C.C. Browns—an ice-cream parlor on Los Angeles' Hollywood Boulevard—and the timeless treasured treat was born. Now, you can officially celebrate National Hot Fudge Sundae Day every year on July 25.

11. In 1951, the first-ever videotape recorder was invented in California. Unsurprisingly, it was created in the global epicenter of high technology and innovation: Silicon Valley.

12. Student programmer Charley Kline sent the first ARPANET (the predecessor of the Internet) message at 10:30 p.m. on October 29, 1969, in California. Intending to send "login," the system crashed and only "lo" was transmitted.


13. California blessed the world with the first French dip sandwich. Two restaurants in Los Angeles—Philippe's and Cole's—claim that it's their creation, and to this day, the debate lives on. While it's unclear who started dipping French rolls into a juice-coated roast beef pan first, we're simply thankful for the mouthwatering invention.

14. Usually served at the end of a Chinese meal, fortune cookies are, in fact, a California invention. This is where it gets interesting: Landscape designer Makoti Hagiwara claims he popularized the cookies after buying them from San Francisco bakery Benkyodo Company. On the other hand, David Jung, the founder of the Honk Kong Noodle Company in Los Angeles, claims he invented the cookies in 1918. A Court of Historical Review tried settling the dispute in 1983, ruling in favor of San Francisco.

15. On February 9, 1960, Academy Award recipient Joanne Woodward became the first person to receive a star on the Hollywood Walk of Fame in Hollywood.

16. Arthur "Spud" Melin and Richard Kneer created the first Hula-Hoop in 1958. Californians loved it so much that the duo sold nearly 25 million of them in the first four months alone and patented the idea in 1963. Inspired by a bamboo exercise ring that Australian children played with, Hula-Hoops are now a staple household item.

17. California became the first state in the U.S. to order a lockdown during the 2020 global coronavirus pandemic.

18. Established by Walter Colton and Robert Semple in 1846, California's first newspaper, The Californian, was founded in Monterey.
19. Another fun fact about California is that the first-ever U.S. rock festival—the KFRC Fantasy Fair and Magic Mountain Music Festival—was held from June 10 to 11, 1967, at Sidney B. Cushing Memorial Amphitheatre in Marin County, two years before the legendary Woodstock festival. The KFRC music festival had an iconic lineup: The Doors, Jefferson Airplane, and The Byrds performed in front of thousands of attendees and helped jumpstart the iconic Summer of Love movement, which began in San Francisco's Haight-Ashbury in 1967.


20. In 1873, San Francisco entrepreneur Levi Strauss and tailor Jacob Davis invented the first blue jeans, dramatically revolutionizing the fashion industry.

21. The first public library in California was founded by the citizens of Monterey in 1849. California pioneer David Spence served as the president of the newly formed Monterey Library Association. The first advocates for the library were Monterey's Alcalde, Walter Colton, and Reverend Dr. Samuel Willey.

22. The first wetsuit was invented in California and was originally made for U.S. Navy divers to venture deeper into the ocean. However, the early prototypes were very different from the ones we now use. The first versions were made of canvas and weighed around 30 pounds; they were meant to be used with a copper helmet, which in turn weighed approximately 55 pounds. Throughout the years, the wetsuit went through many alterations to improve its usage, and now, there are various types fit for different needs.

23. In 1948, San Bernardino became the birthplace of the first California McDonald's restaurant. It was later converted to the First Original McDonald's Museum, which still operates to this day.
24. James Wilson Marshall became the first person to discover gold in California on January 24, 1848. He noticed something glittering in Sutter Creek near Coloma and unexpectedly found gold while overseeing the construction of a sawmill on the American River.

25. The first California-native and only U.S. President to ever resign from office is Richard Nixon. He also holds the record for the most appearances on Time magazine covers—appearing 55 times over four decades.