By

Mackenzie Hutson
March 19, 2020
As communities across the world and in California mitigate health risks during the COVID-19 pandemic, we are shifting our content strategy and will not encourage any travel or social activities during this time. We will, however, continue to shine a light on and celebrate the many beautiful aspects of our State with the intention of being a source of inspiration and joy during this difficult period. We will also be providing tips and resources specifically related to the COVID-19 pandemic safety measures in the coming weeks. Thank you for reading, and stay safe!
While Richmond may not have historically topped your Bay Area itinerary, the city's unique vibe, San Francisco Bay views, mountainous vistas, and local gems make it a must-see city. Spend a weekend exploring the shops of the East Bay Area; hiking trails in Contra Costa County; and visiting the charming towns of Danville, Lafayette, and Walnut Creek—but don't miss the opportunity to see Richmond's best assets. Here's what to do in the diverse town.
If you're coming from the iconic city of San Francisco, cruise up the 101, pop into Sausalito, and continue across the Richmond–San Rafael Bridge into Richmond, California. Start the day off right by attending a stand-up paddleboard class at 510–Waterline in Richmond's Marina Bay. In addition to providing an incredible workout, paddleboarding along the shoreline affords stunning views of the urban landscape and neighboring cities, giving guests an idyllic introduction to the underrated city.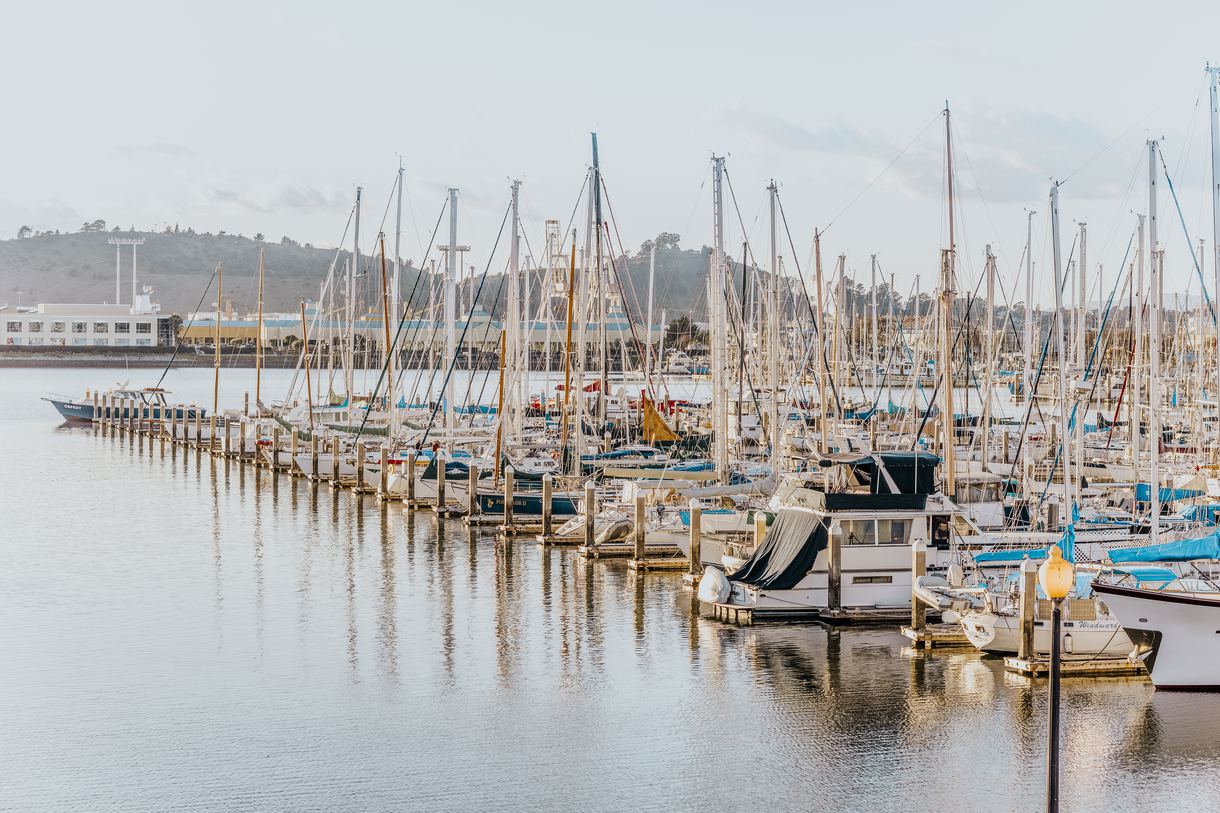 Next, head toward East Richmond to pick up a cup of locally roasted java at Catahoula Coffee Company. Crafted using high-quality, fair–trade coffee beans and environmentally sustainable practices, the lattes here provide the pick-me-up that dreams are made of. Coffee in hand, drive southwest to Point Isabel Regional Shoreline for unparalleled views of the water and the chance to meet dozens of adorable pups. While Point Isabel is one of the East Bay's best dog parks, those without canines can still find plenty to do; take a 2.5-mile walk along a portion of the San Francisco Bay Trail, fly a kite, bird watch, ride a bike, or simply sit back and relax at the park's café.
Then, make your way to Rosie the Riveter WWII Home Front National Historical Park to wander around the exhibits, visit the gardens, and see the SS Red Oak Victory Ship for yourself. Should your trip land on a Friday, call ahead to meet a real World War II Home Front worker and learn more about the historic park.
When hunger strikes, drive toward Point San Pablo until you find Nobilis Restaurant. Go for the fried chicken and bread pudding—featuring notes of maple, hot sauce, and butter—served alongside savory greens. Also put in an order of the fried Pacific oysters with fennel tartar sauce before rounding out the experience with a slice of pecan pie.

To work off the hearty meal, drive to the neighboring city of El Cerrito and visit Bridges Rock Gym. Get an introduction to slacklining, take a yoga class, or start bouldering at this amazing space—and you'll surely want to return. After spending the afternoon indoors, return to Richmond to see Point Pinole Regional Shoreline, Wildcat Canyon Regional Park, or Hilltop Lake before dinnertime.
When it comes to once-in-a-lifetime classy dinners in the East Bay, it doesn't get much better than Anaviv's Table. Though this five-course dinner will cost you a pretty penny, it's well worth it for such a unique and intimate dinner party. Greet the chef upon arrival, get to know your fellow guests, and settle in at the rustic wooden table while you prepare yourself for the ensuing farm-to-table feast.
As the day winds down, it's hard to believe that so many attractions lie within Richmond's borders. Until we meet again, Richmond, CA.