By

Mackenzie Hutson
October 17, 2019
Pumpkin season is finally upon us. The cool autumn breezes are blowing in the fog from the San Francisco Bay, pumpkin-spice products are taking over your friends' lives, and the brilliant colors of fall foliage are starting to show their true selves. This magical time of year is unparalleled, and there is no better way to celebrate the season's gorgeous gourds than to road trip across the region in search of the best pumpkin patches around.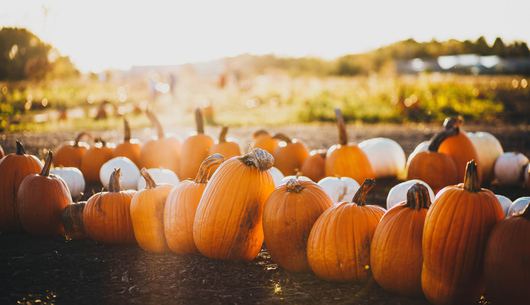 From the East Bay to the South Bay, there is a patch that will get you into a ghoulishly good mood. Even if you haven't quite figured out your Halloween costume, these destinations are worth a trip this October—you might just find some inspiration from the Wizard of Oz corn maze, the train conductors, or the scarecrows while you're there.
Half Moon Bay Pumpkin Patch
Location: 12320 San Mateo Road, Half Moon Bay
Hours: Open daily through October 31, from 9 a.m. to 5 p.m.
When it comes to fall, Half Moon Bay really has the season down. From the Half Moon Bay Art & Pumpkin Festival to the many pumpkin patches, there's something for everyone in this coastal town. And at Lemos Farm, you'll have access to the best assortment of pumpkins, haunted houses (available in scary and not-scary options), hay rides, a ghost train, and a petting zoo. For me, this Half Moon Bay farm wins the award for having the best pumpkin patch in the Bay Area, in part because it offers so much to do but mostly because it has the sweetest goats. And if you can't make it out to Half Moon Bay during the spooky season, plan a future trip to experience Lemos Farm's goat yoga—you won't regret it.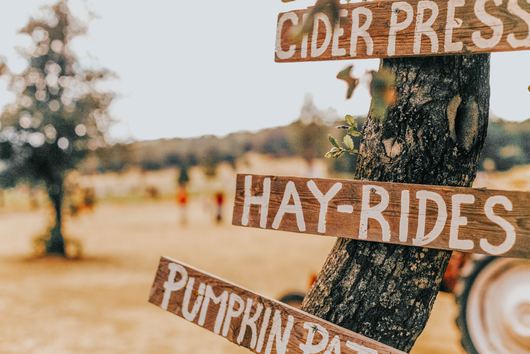 The Great Peter Pumpkin Patch
Location: 4235 Spring Hill Road, Petaluma
Hours: Open daily through October 31, from 9 a.m. to 4 p.m.
Located north of Sausalito and west of Napa, Petaluma is a North Bay escape that also happens to have one of the area's best pumpkin patches. Along with offering pick-your-own organic pumpkins, The Great Peter Pumpkin Patch at Petaluma Creamery provides live music on weekends, potato digging (it is a farm, after all), cheese tastings, and a corn pit for the kids.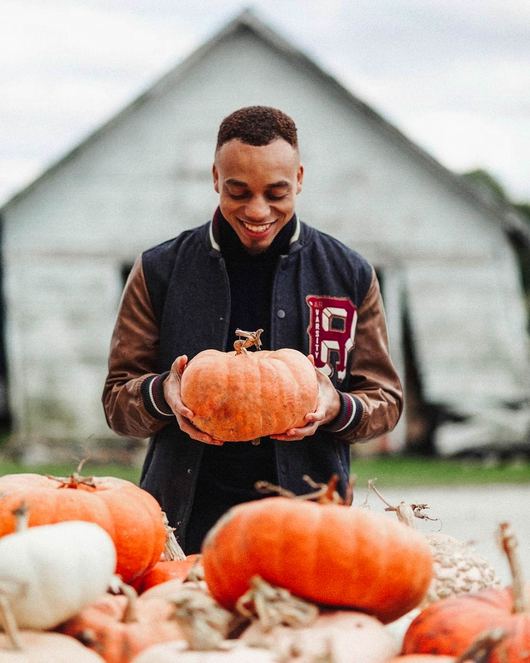 Smith Family Farm
Location: 4350 Sellers Avenue, Brentwood
Hours: Open daily through October 31, from 8 a.m. to 6 p.m.
Nestled in the East Bay, the pumpkin patch at Smith Family Farm offers a lot of activities for a small admission fee (weekend tickets cost $12.50 and $11 for adults and children, respectively). Enjoy live music and enticing scents from local food trucks as you greet farm animals, make an herb bouquet, and take a hay ride to the patch to pick out your pumpkin—which is included with admission. Looking for more fun on the farm? Try the U-pick and go home with pomegranates and persimmons as well. Smith Family Farm also has a produce stand full of strawberries, zucchini, apples, tomatoes, and butternut squash, making it a one-stop shop. But don't forget to stop by an ATM first; this farm only accepts cash and checks.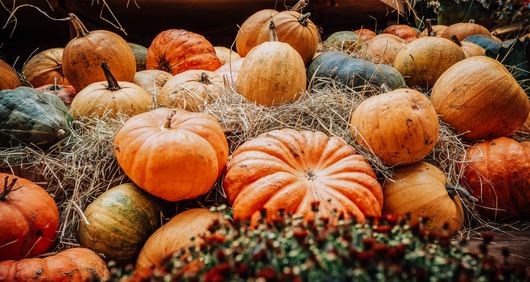 G&M Farms
Location: 487 East Airway Boulevard,Livermore
Hours: Daily through October 30. Monday–Friday from 3 p.m. to 6 p.m., Saturday–Sunday from 10 a.m. to 6 p.m.
While G&M Farms' pumpkin patch and giant corn maze are open every day through October 30, the weekends are the best time to come. With pony rides, pedal carts, and pick-your-own pumpkins, you won't want to leave this Livermore farm. And with free admission, you might just want to block off every weekend in October. Head over on October 19 or 26 to experience the six-acre Wizard of Oz–shaped haunted corn maze after dark—if you dare.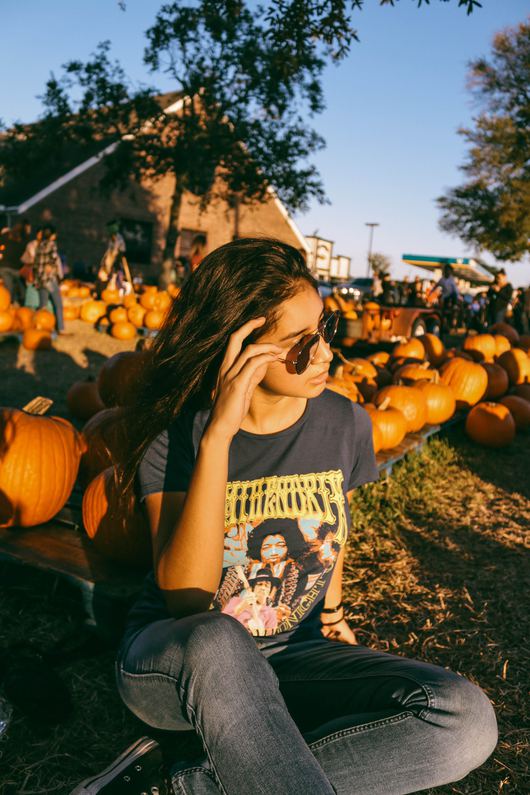 Clayton Family Farm
Location: 1060 Pine Lane, Clayton
Hours: Daily through October 31, from 9 a.m. to 7:30 p.m.
With train rides, a hay maze, playgrounds for kids, and farm animals, Clayton Family Farm is a great pumpkin patch in the Bay Area. This family-friendly destination has pumpkins of all shapes and sizes as well as food booths serving up barbecue, kettle corn, and pumpkin bread so you can satisfy your appetite. Say hello to the goats, hens, and pot-bellied pigs before you take off for the day—but not before you snag yourself a caramel apple.
With so many festive choices scattered throughout the Bay Area, it's hard to decide where to go first. But if you've visited all five of these pumpkin patches already, try stopping by the San Francisco pumpkin patch and taking a hay ride through the streets of S.F.