By

California.com
December 22, 2020
The world-renowned tech industry, bustling cities, rugged coastline, and lush forests are often what come to mind when people think of Northern California. Indeed, this end of the Golden State offers all of that (and much more). But the best part? NorCal is affordable.
Although several of California's most expensive cities are found here, there are also plenty of lovely affordable places to live in Northern California. From charming small towns and coastal cities to beautiful mountain towns and quaint suburbs, you can find what you're looking for—within your price range—in the northern region of the Golden State.
The Cheapest Places to Live in Northern California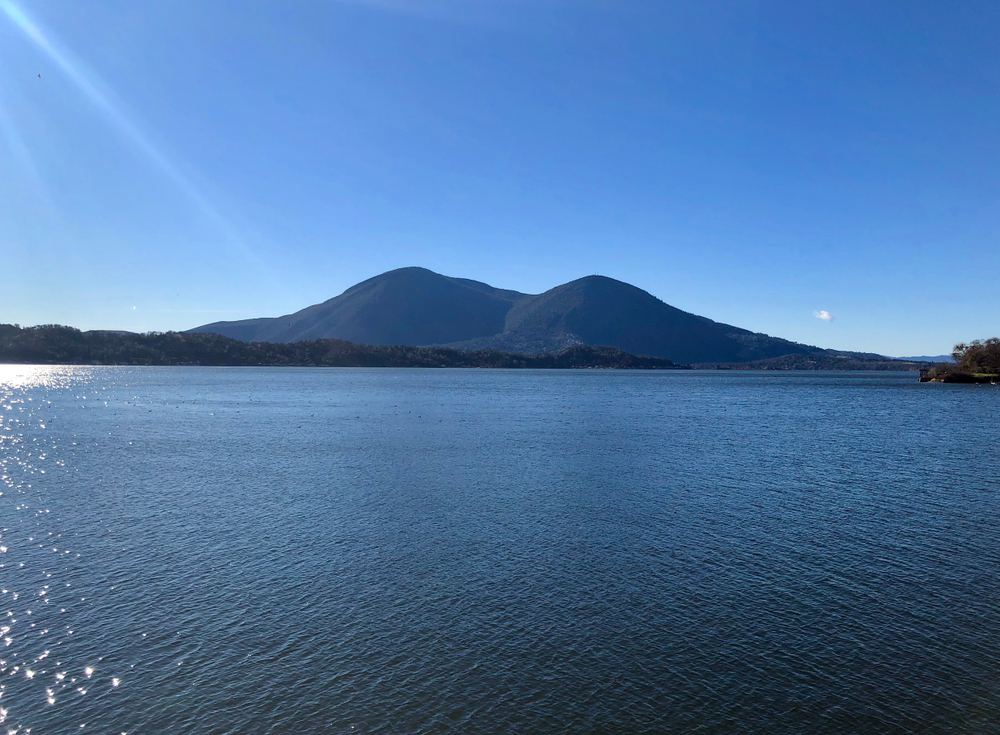 Clearlake
Location: Lake County
Median home price: $151,300
Median income: $25,532
Beautiful landscapes, scenic drives, and freshwater lakes—Clearlake, one of the most affordable Northern California cities, is a paradise for nature lovers. Named after Clear Lake, the largest freshwater lake in California, the city of Clearlake is surrounded by stunning vistas.
Life in this small lakeside town is slower-paced compared to other Bay Area cities, so it's better suited for those looking for a peaceful life in a quieter area. Worried you'll miss the hustle and bustle of the city? Fear not, San Francisco is only a 2.5-hour drive away, so a weekend getaway to S.F. is quite doable for Clearlake residents.

Bayview
Location: Humboldt County
Median home price: $207,900
Median income: $26,987
Bayview is a small coastal town that combines a rural atmosphere with a suburban feel. Most residents are families or retirees. The average one-way commute in Bayview is a little over 18 minutes (less than the U.S. average of 26.4 minutes).
You'll enjoy strolling through the many public parks in this affordable Northern California city. Drive north or south to experience the magic of stunning redwood forests and scenic ocean views. If you're a fan of camping or glamping in Northern California, you're bound to love the camping destinations found within close proximity to Bayview.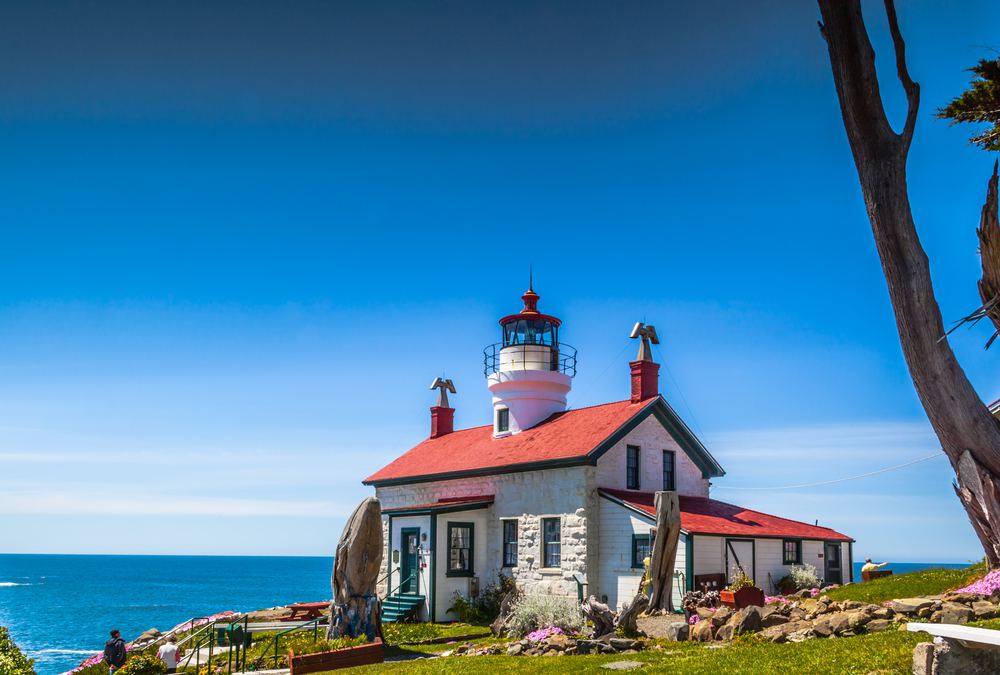 Crescent City
Location: Del Norte County
Median home price: $218,300
Median income: $27,885
Named after its crescent-shaped sandy beach, this affordable Northern California city is located near the far northwest corner of the Golden State. After suffering devastating losses from a tsunami in 1964, Crescent City rebuilt itself from scratch—a testament to the resilience of this coastal city's residents.
The average commute in Crescent City is 14 minutes, and there are plenty of outdoor areas to explore in this family-friendly affordable town. People from all over the state frequent the beaches and hiking trails of Crescent, which also happens to be one of the most affordable coastal cities in California.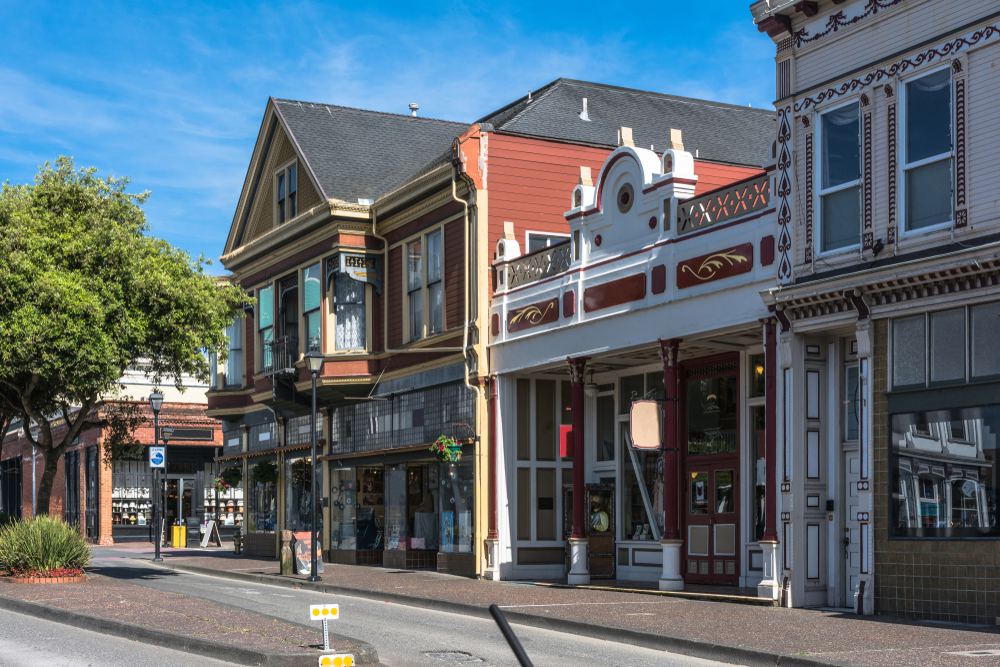 Eureka
Location: Humboldt County
Median home price: $261,900
Median income: $38,007
Eureka is a fabulous place to live if you love the great outdoors. This affordable city in Northern California offers a pleasant climate and plenty of forests, beaches, lakes, and rivers to explore (without having to deal with the crowds). Eureka is also wonderful for families. The small-town vibe, varied restaurants, boutiques, and architecture will have you sayin' you've found it—your new place in life, that is.
Not sure if it's the place for you just yet? Don't rush, just take a quick weekend trip to Eureka to decide whether this affordable NorCal town is the right fit for you.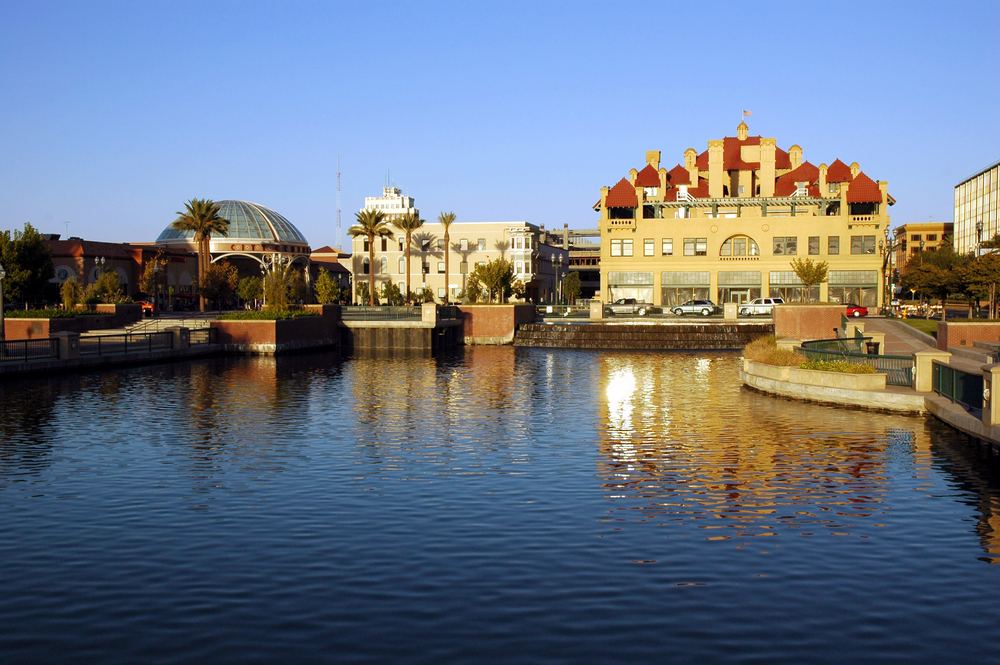 Stockton
Location: San Joaquin County
Median home price: $297,300
Median income: $45,347
Located less than 90 minutes away from San Francisco, this affordable place to live in Northern California is perfect for people who are just moving to NorCal and are eager to explore. If running out of activities is a concern of yours, don't fret—there are plenty of amazing parks and trails around town, as well as a huge variety of shopping centers and dining options.
The northern and western parts of the city are safe and full of young families. Stockton's economy is growing, too, so keep one of the least expensive places to live in Northern California in your back pocket as a viable option.


Arcata
Location: Humboldt County
Median home price: $325,400
Median income: $30,244
The name Arcata is derived from the Yurok word oket'oh, which loosely translates to "where there is a lagoon." It's quite fitting for this beautiful yet cheap Northern California city. The heart of Arcata is the Plaza—featuring lush lawns, extensive flowers, and plenty of bars, coffee shops, restaurants, and bookstores—and you'll soon fall in love with the vibe of downtown Arcata.
Considered one of the most beautiful California college towns, Arcata is full of vibrant, youthful energy. If you're more into the serene scene, a short drive away from town will lead you to rugged coastlines and lush forests. It's time to disconnect from technology and free your mind when roaming this NorCal town.
Chico
Location: Butte County
Median home price: $365,800
Median income: $42,334
As the most populous city in Butte County, this affordable college town is all about mild winters, outdoor recreation, and reasonably priced housing. This friendly small town is home to the well-known California State University, Chico, and the beautiful Bidwell Park—the 26th largest municipal park in the world.
The affordable city in Northern California is ideal for people who like spending a lot of time outdoors. Residents revel in the pleasant year-round weather and take advantage of the scenic mountains and valleys surrounding the town. Plan your visit to Chico to see if you want to call this place home. But note: This is the fastest-growing city in California for a reason, so don't wait too long to make a move.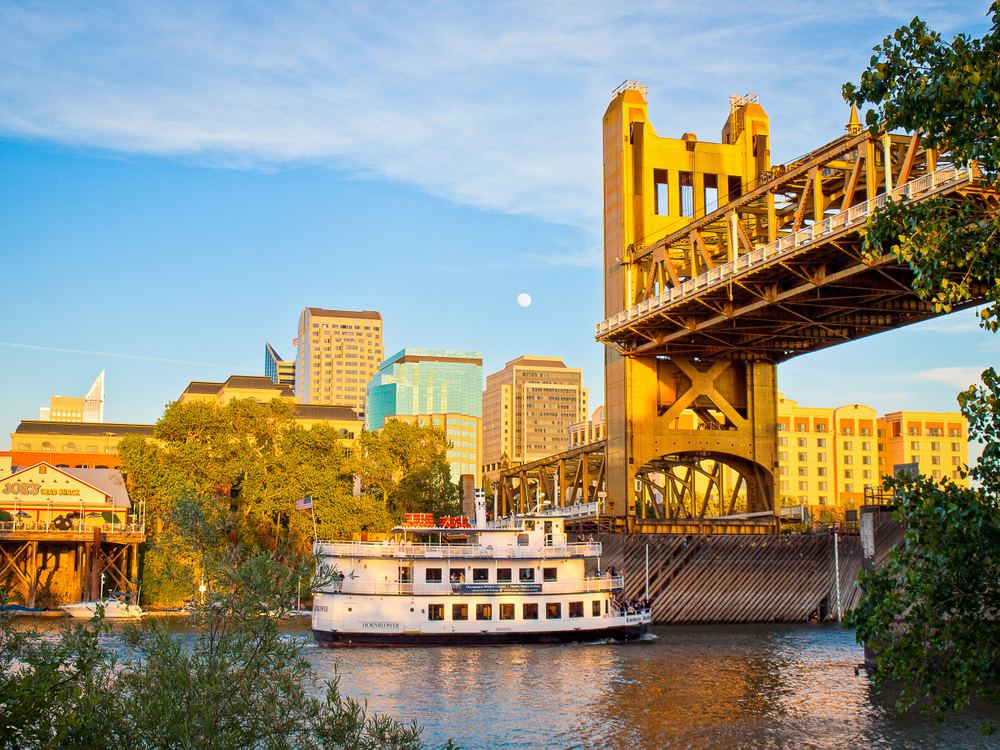 Sacramento
Location: Sacramento County
Median home price: $327,300
Median income: $50,013
The capital of the Golden State rounds out our list of the most affordable places to live in Northern California. With a fast-growing economy, diverse neighborhoods, and lively cultural arts scene, Sacramento is the place to be. The most populous city on our list (with just under 500,000 inhabitants) has captured many hearts over the past few years. Thousands of people have been moving to the area thanks to its affordable housing and close proximity to San Francisco and Lake Tahoe.
The Old Sacramento Waterfront and downtown area boast many restaurants and endless entertainment; there are also numerous fun and free things to do in Sacramento. When you want to get away from the city, take a day trip to a nearby town or explore the great outdoors—the region's natural beauty will stun you. Still not sure? Here's what you need to know about moving to Sacramento.