Wintertime brings blankets of snow, chilly winds, damp fog, and heavy rain to California, leaving roadways slick and rooftops sparkly with icicles. But in the North Coast region of the state, the winter wetness also brings about ethereal, mysterious natural wonders beloved by many: mushrooms. They can be microscopic or as large as basketballs, shaped like vases or horns, and covered in various colors—and they grow mainly during the rainy season. Mushrooms thrive during this time of year because they are all fungi, which sprout where the ground is loamy and damp, the soil is rich, and fog and sea breezes reign.
From Point Reyes to Big Sur, there are numerous coastal destinations currently dotted with mushrooms, drawing droves of foragers who search for the most prized edible fungi. But if you want to enjoy these tasty treasures without necessarily having to forage for them yourself, you can still savor the bounty of Northern California at several mushroom festivals this month.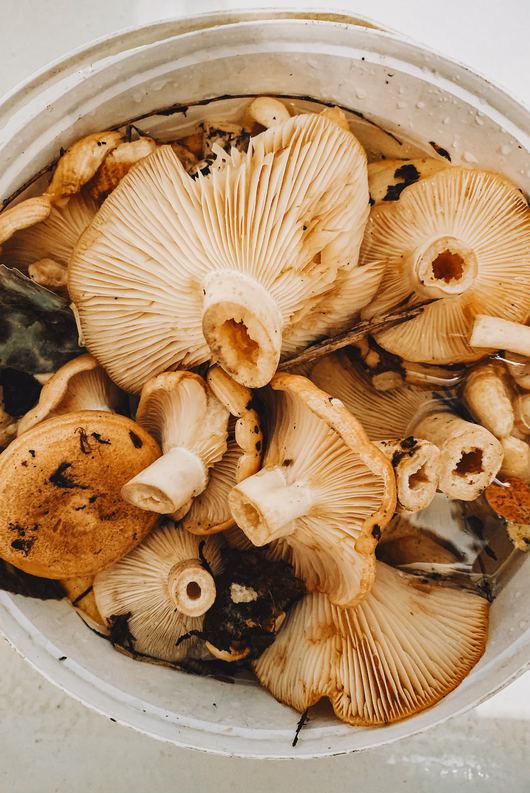 Santa Cruz Fungus Fair
Where: Louden Nelson Community Center, 301 Center Street, Santa Cruz
When: January 10–12
Tickets: $5 general admission (Friday), $10 general admission (Saturday and Sunday), $5 students and seniors (all three days), free for children ages 12 and under (all three days)
Looking for something fun to do this weekend? Head to the seaside city of Santa Cruz, where the Fungus Fair takes over Louden Nelson Community Center. Now in its 46th year, the three-day event draws thousands of attendees, who come to see hundreds of species of local fungi, watch cooking demonstrations, and listen to lectures on all things mushroom-related.
Bring the kids along and stroll through a recreated woodland forest displaying a vast assortment of wild mushrooms, build clay mushrooms, make mushroom-dyed fabric, get your face painted, and learn about the fascinating world of mushrooms. You can also enjoy delectable mushroom-inspired bites and sips, and expand your knowledge with one of the mushroom-related books or cookbooks available for purchase. Make sure to pick up some fresh and dried wild mushrooms before you go, too.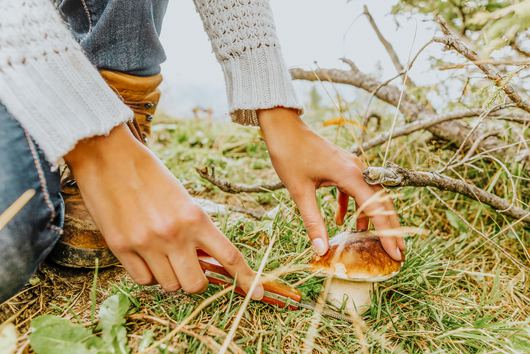 Big Sur Foragers Festival
Where: Various locations throughout Big Sur
When: January 16–19
Tickets: $50–$300, depending on the event
Big Sur attracts droves of visitors with its breathtakingly beautiful scenery and awe-inspiring ambience, but now, there's another reason to visit: The Big Sur Foragers Festival. This annual extravaganza features an array of forage-focused festivities, including cooking competitions, decadent dinners, brunch fundraisers, and foraging walks.
The popular Fungus Face-Off also returns this year to the historic Big Sur River Inn & Restaurant, where acclaimed chefs compete to create the best mushroom dish. Set under sprawling oak trees overlooking the river, the signature event on January 18 is not to be missed, featuring food tastings, locally crafted beverages, raffles, and a silent auction.
Another notable—and new—event is the Big Sur Wild Foragers Feast, taking place at Glen Oaks Big Sur on January 19. In this exclusive, elaborate dinner, celebrated chefs Todd Spanier and Chad Hyatt will prepare a six-course meal highlighting locally foraged mushrooms. And if you want to break out your rain-proof boots and favorite winter fitness gear and try your own hand at foraging, sign up for one of the foraging walks led by local mushroom experts.
Napa Truffle Festival
Where: Various locations throughout Napa Valley
When: January 17–20
Tickets: $65–$450, depending on the event
Dig truffles? Don't miss out on North America's premier truffle fest: The Napa Truffle Festival, where world-class cuisine merges with cutting-edge truffle science. Founded 10 years ago in an effort to bring black truffles to the tables of America, the event has since blossomed into a coveted Wine Country festival.
This year's milestone celebration features interactive, food-centric truffle programs at the Westin Verasa Napa and the Culinary Institute of America (CIA) at Copia; truffle orchard tours; dog-training demos at Robert Sinskey Vineyards; truffle-growing seminars; truffle lunches prepared by master chefs; wild mushroom forays; and a Truffles & Wine Dinner at Michelin-starred restaurant La Toque. It all culminates in the Festival Marketplace, held at Oxbow Public Market in downtown Napa. Free to the public, the impressive market offers à la carte truffle menu items, cooking demos, specialty food products, local wines, and fresh truffles for sale.
Education is also a significant aspect of the Napa Truffle Festival, so the various events are meant to enable you to learn how to work and cook with truffles, see where and how truffles are harvested, and meet the trained truffle dogs who find them. So, buy your tickets—stat—and spend a weekend experiencing the magic of truffles and savoring the splendor of Wine Country.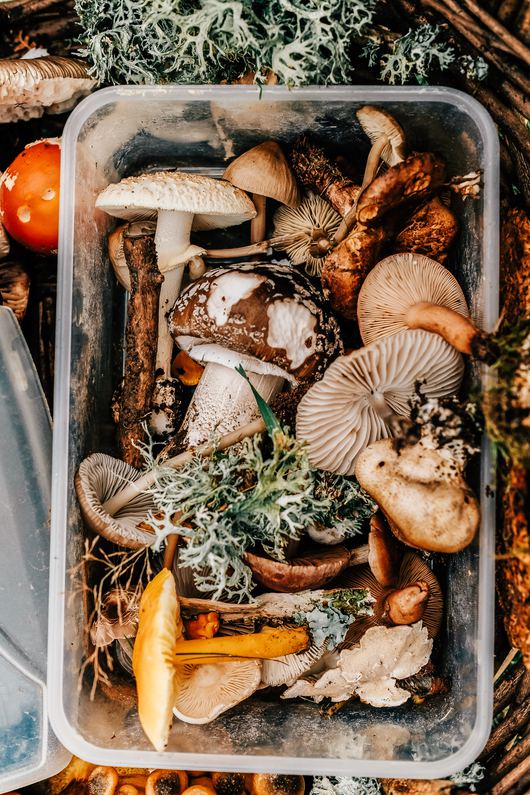 Wild Mushroom Foray and Lunch
Where: Relish Culinary Center, 14 Matheson Street, Healdsburg
When: January 26
Tickets: $154
For a comprehensive and immersive introduction to the mysterious world of mushrooms, spend a Sunday afternoon in the charming town of Healdsburg, where you can partake in a wild mushroom foray and lunch with Relish Culinary Adventures and Passalacqua Winery.
Begin the day tromping through the verdant hills above Sonoma County—one of the best edible mushroom regions in the world—with a local foraging expert, who will show you the fundamentals of edible wild mushroom foraging, including what trees and terrain to look for, how to recognize the edible mushroom varieties, and foraging etiquette.
After working up an appetite, return to the Relish Culinary Center for a cooking demonstration and discussion on techniques for storing, handling, and cooking a variety of fresh and dry wild and cultivated mushrooms. You'll then enjoy a delicious three-course lunch using your morning bounty, with guided wine pairings from Passalacqua winemaker Jessica Boone.