If the thought of dating during social distancing makes you want to remain single forever, you're not alone. Luckily, we're here to show you that there's more to socially distanced dates than just walks or Skype calls, especially if you live in California. The trick is to think outside the box and be creative while sticking to the rules.
Whether you're looking for outdoor date ideas or at-home dates to spice up your romantic life, you've come to the right place. Your socially distant dates are about to become next level.
Socially distanced dates you'll love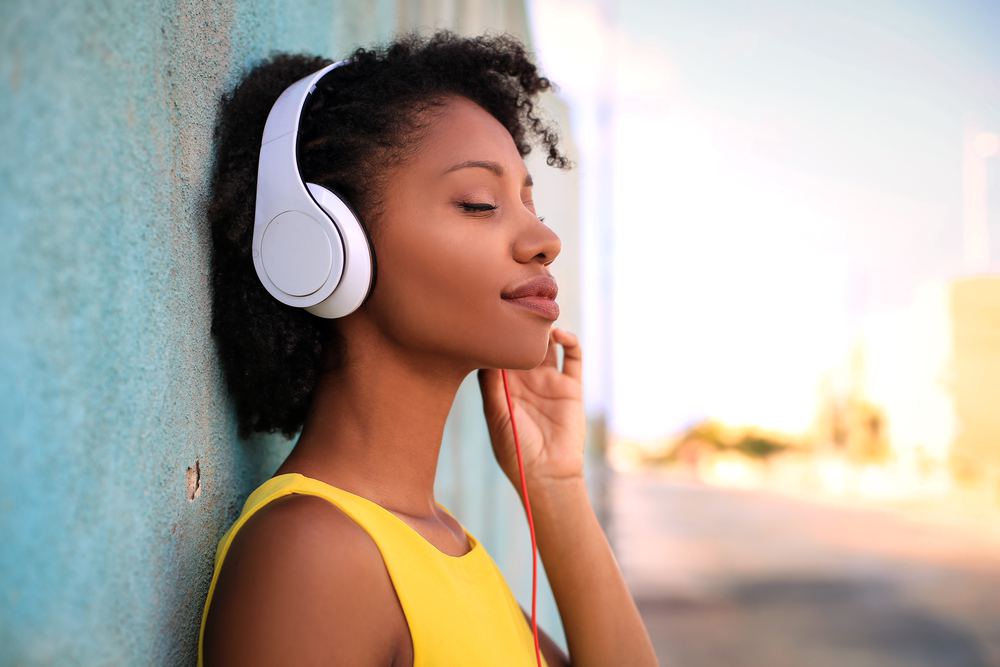 1. Make Playlists for Each other
Creating a playlist for someone else is a fusion of taste, emotions, and vulnerability. For your next socially distant date, curate a list of songs that remind you of each other. This'll bring you closer and discover a side of the other person you've never seen before.
2. Plan a PowerPoint Party
PowerPoint parties have gained a bit of popularity over quarantine. All you have to do for this quirky date is find a topic you're passionate about and make a presentation out of it. The more obscure and niche your topic is, the better. Then, for the actual date, each of you presents your slides and takes the other person down the rabbit hole. Who said dating while social distancing is boring?
3. "Attend" an Online Event Together
Due to restrictions, many events have been taking place on the only COVID-safe place, the internet. Whether you and your date are interested in music, theater, or dance, chances are you'll find a cool event online you'll both enjoy.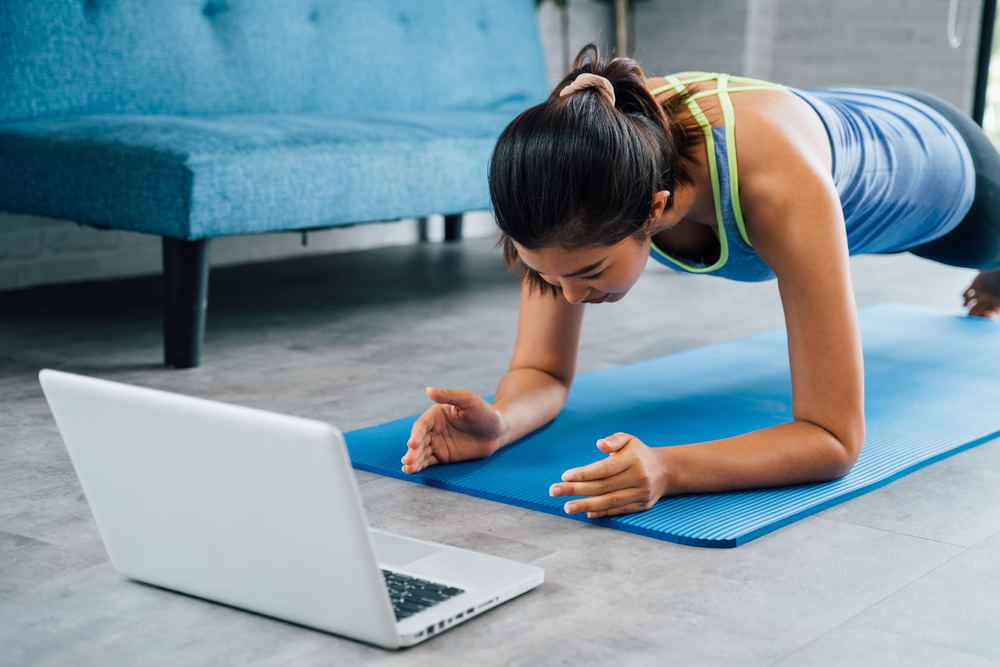 4. Sign up for a Fitness Class
Your favorite California fitness bloggers have been sharing workout tips and tricks all throughout quarantine. Sign up for an online fitness class as a social distancing dating idea. You'll have plenty to bond over after you huff and puff away through a workout. Go for smoothies after to seal the deal.
Socially distant first date ideas
5. Try a virtual Airbnb Experience
California Airbnb Experiences are great options for socially distant first dates. You have a plethora of options to choose from, so go for something you haven't tried before. Cooking? Planting? Meditating? Whichever you end up choosing, it'll definitely break the ice on your first date.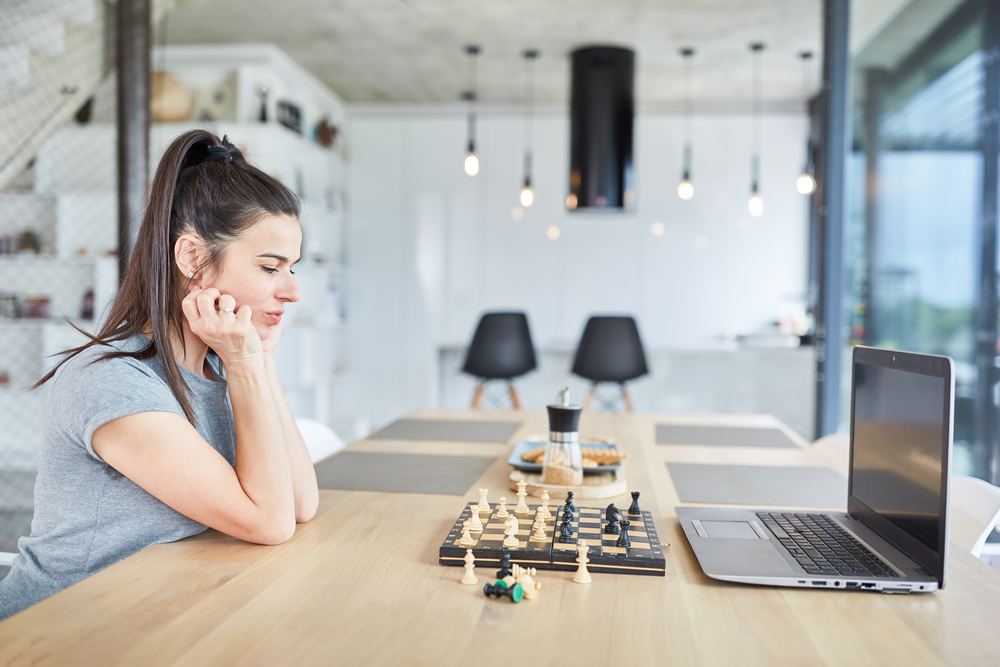 6. Host a Board Game Night
You can't go wrong with an old-school game night on a first date. You'll have a blast whether you choose to take this socially distant date idea online or offline. Just make sure to have enough games on hand to keep the night interesting.
7. Take Advantage of Takeout Food
Plenty of delicious restaurants in California are offering takeout at the moment. A cool way to have a dinner date is ordering your favorite meal for the other person and enjoy the meal over a video call. You'll get to know your date's tastes, why they like what they like, and have a romantic takeout dinner at home.
8. Give Eachother a Room Tour
The bedroom is perhaps your most intimate space. A digital room tour is a way to see a side to your date that you may not otherwise see for months to come. This socially distanced date idea is meant to be an unconventional personal show-and-tell and a great conversation starter.
Socially distant date night ideas

9. Plan a Backyard Movie Night
A plain sheet, projector, and classic flick is all you need for this socially distant date night idea. Choose between a horror movie like The Shining or a rom-com like Notting Hill. Light a few candles and make some popcorn to dazzle your date.
10. Go to a Drive-in Theatre
If having your own backyard movie theater is not an option, drive-in cinemas are the way to go. Since their comeback, drive-in theaters have been popping up everywhere around the state. Grab your boo, get some snacks, and go on a cute outdoor date in SoCal (or NorCal).
11. Night at the (Online) Museum
The world's best museums have opened their virtual doors to people during lockdown. Take advantage of this opportunity and go on a socially distant date night museum-spree—you don't even have to change your pajamas.
12. Go to your Favorite City Lookout Spot
When you live in a place long enough, you automatically figure out where your favorite lookout spot is. And is there anything more romantic than taking someone to "your spot"? Add a romantic playlist and snacks to the mix and you have a swoon-worthy socially distant date.
In-person social distancing date ideas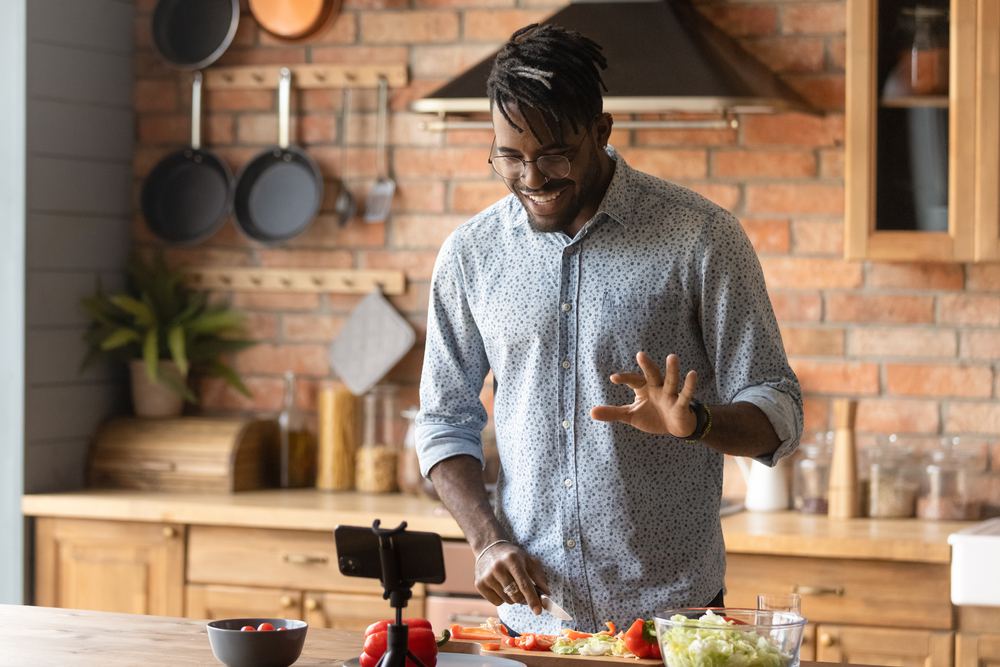 13. Cook your Favorite Meal for Each other
There's something very intimate about cooking for your partner. A cute date night idea is picking a dish and preparing your favorite meal. If one of you makes the main course and the other covers desert, you have a date night that's equal parts delicious and romantic. Don't worry, even if you host this date night online, it'll be just as romantic as you take time to get to know your beaux. Take a peek at our easy date night recipes for inspiration.
14. Volunteer Together
Whether it's online or offline, volunteering together is a great way to deepen a bond. Plenty of incredible California organizations need extra help, especially during these difficult times. Find a cause you both are passionate about and go on an impactful socially distanced date.
15. Watch the Sunset at your Favorite Spot
Sunsets unite people. Take your partner to your favorite beach to watch the sun go down for a cute socially distanced date idea. If you bring along healthy treats, we promise your date will be extra smitten.
16. Paint a Portrait of Each other, six feet apart
It doesn't matter if neither your nor your date are good artists. In fact, not aiming for perfection on this socially distanced date will make it extra fun. The idea is to maintain the six feet distance. Paint the other person as best as you can, then switch portraits. You'll share plenty of laughs on this social distancing date idea in person.
Outdoor social distancing date ideas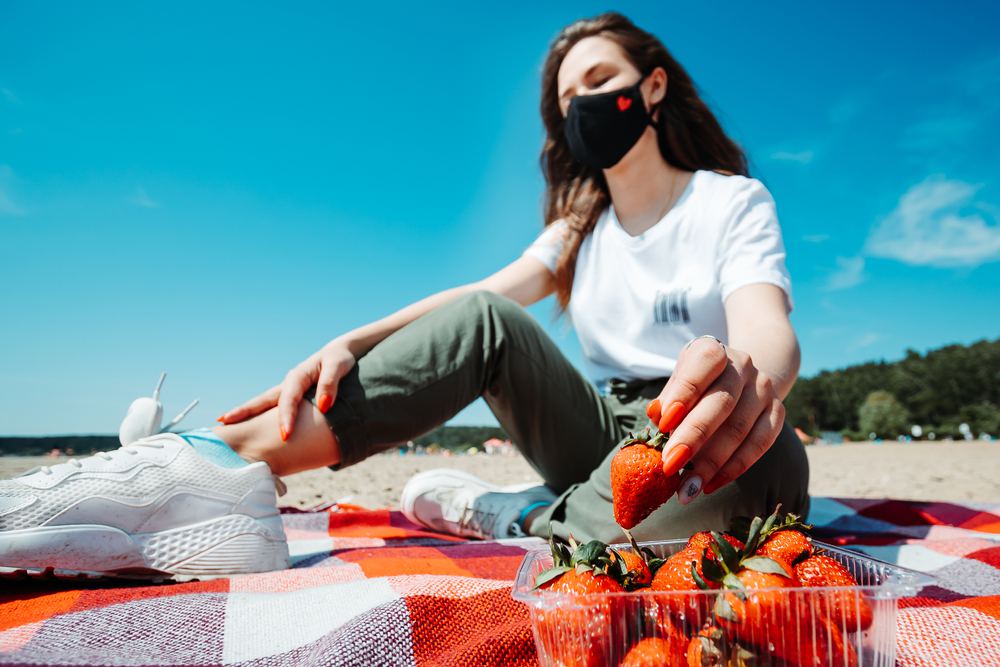 17. Go for a Picnic in the Park
We've never met someone who dislikes picnics. This foolproof social distancing date idea outside has every aspect of an outing we like. Food, views, a romantic setting, and someone you like—what more could anyone want?
18. Hike your Favorite Trails Together
If there is anything the Golden State has a lot of, it's hiking trails. You and your date probably have a favorite spot you go to when you're in the mood for a hike. Take turns trekking the other's favorite trail for an outdoor adventure that's fun and exciting. Hey, even if the date doesn't work out, you'll at least try another one of the best hikes in California.
19. Go for a Scenic Drive Together
Similar to hikes, scenic drives are abundant in sunny California. A romantic one-day drive in the Golden State is a socially distant date idea anyone would enjoy. Cruise around, take pictures, play your favorite tunes, and stop to check out roadside attractions. The possibilities are endless.