By

California.com
January 23, 2021
As California mitigates health risks during the COVID-19 pandemic, some travel restrictions may remain in certain communities. Call the local and regional tourism offices to learn more about the restrictions in your intended destination. Thank you for reading, and stay safe.
In the Golden State, life underwater is just as stunning as the one on land. Giant kelp forests, vibrant coral reefs, swimming leopard sharks, and migrating gray whales inhabit the vast waters of the great unknown. We sometimes forget that we're unfamiliar with 90 percent of the ocean—we have better photos of other planets. That's why whenever we get the chance, we go scuba diving in California and discover the wonders of marine life ourselves.
The ocean is a mysterious place teeming with life. Some organisms are breathtakingly marvelous while others are frightening and dangerous. Whether you're an ocean or a mountain person, scuba diving is something that everyone should experience at least once in their lifetime. Satisfy your adventurous spirit and inject your life with more adrenaline—check out the best scuba diving spots in California.
Where To Go Scuba Diving In Northern California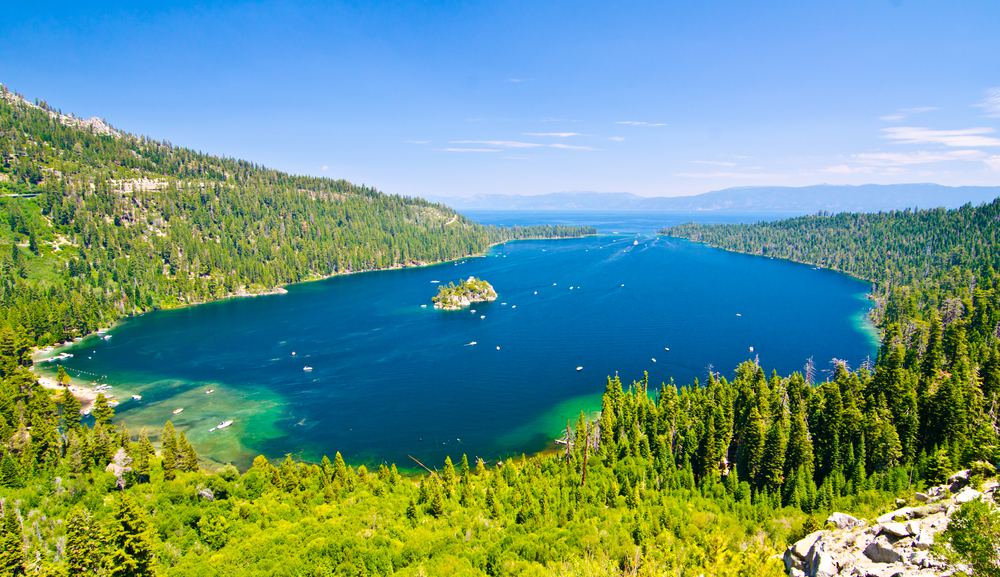 Emerald Bay
Head over to Lake Tahoe and put on your wetsuit to explore the coolest scuba diving spot in Northern California: Emerald Bay. The glimmering turquoise waters are home to the Emerald Bay Maritime Heritage Trail—the Golden State's first maritime heritage trail.
Scuba divers explore the trail not to check out marine life, but to see Lake Tahoe's historic boats, barges, and artifacts that now rest in Emerald Bay. Many of them were sunk on purpose after they weren't useful anymore. Some people have reported seeing a diving platform, multiple dories, two launches, and even a Ford Model A.
Top Spots For Scuba Diving In The Bay Area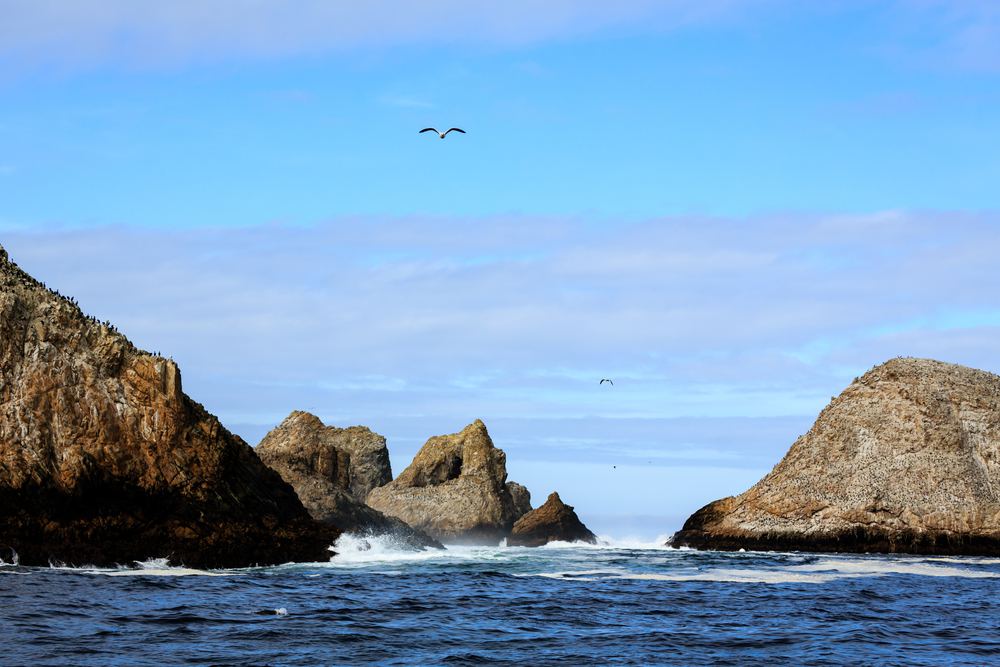 Scuba Diving In The Farallon Islands
If you want to go scuba diving in the Bay Area, you might have to take a trip to an island. The Farallon Islands is a group of four islands spanning 211 acres. Lying 30 miles off the coast of San Francisco, they're also called the Devil's Teeth Islands by mariners due to the abundance of unreliable underwater shoals in the area. The rarely visited islands were once used as a nuclear dumping site for radioactive waste.
After surviving many hardships, the Farallon Islands National Wildlife Refuge was established in 1969 to protect it from further harm. Scuba diving in the Farallon Islands isn't exactly traditional—you climb into a shark cage and have a close encounter with a great white shark, one of the most frightening predators of the ocean. The waters are also home to seals, sea lions, orcas, and humpback whales.

Monterey Scuba Diving Destinations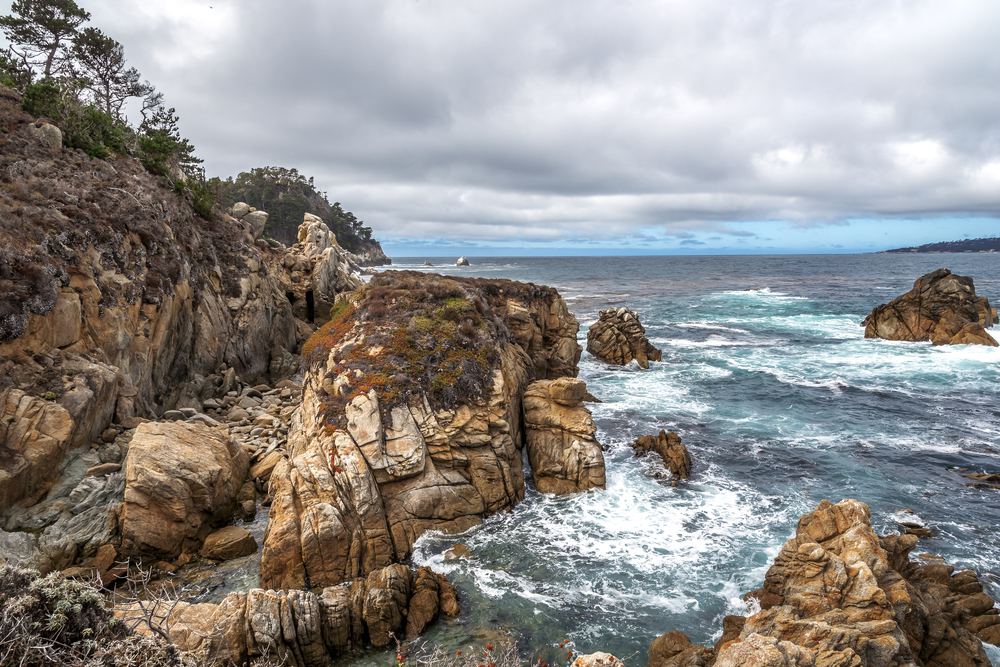 Whaler's Cove
Located in the northern part of Point Lobos State Natural Reserve, Whaler's Cove is one of the most sought-after Monterey scuba diving spots. It's one of the two coves in the state natural reserve where diving is allowed (the other is Bluefish Cove). Here, you'll experience the best kelp forest diving in California.
Aquatic life at Whaler's Cove is unlike any other. Boulders and valleys inhabited by harbor seals, otters, and other sea-dwelling creatures enliven the cove—making for an incredible scuba diving experience. With abundant sea life and vivid colors, Whaler's Cove is basically winning the scuba lottery; you're in for a treat.
Lovers Point
Lovers Point has always been a top spot for lovebirds to share magnificent views of the ocean. Thanks to its excellent visibility, it's also an awesome scuba diving destination in California. The tranquil waters play a role in making things easier to see. Divers have the opportunity to view tiny jellyfish, large crabs, graceful starfish, slimy abalone, and dense kelp beds.
There are two different entry spots at Lovers Point. The west side is exposed to the ocean swell—it's tougher and more surgy than the east side, which is well-protected from the swell and perfect for beginners.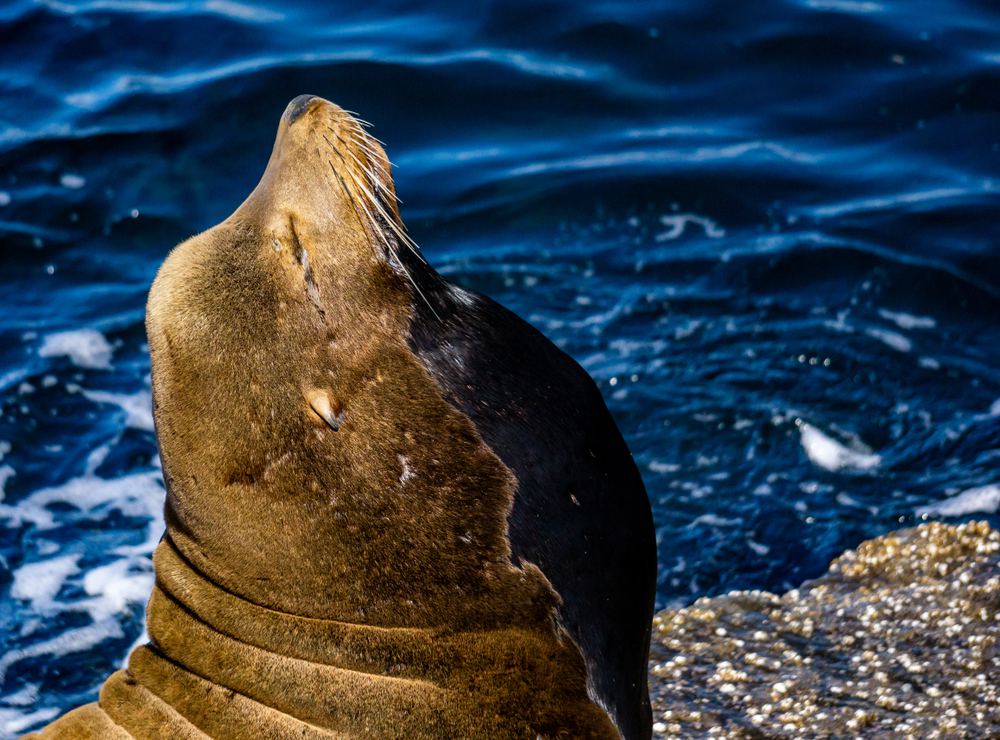 San Carlos Beach
San Carlos Beach is one of the most underrated scuba diving spots on the West Coast. Divers submerge by a rock and sand patch reef, where a magnificent kelp forest dominates the area. Crabs, nudibranchs, halibuts, and anemones are a few of the organisms you'll find here.
When reaching the sandy bottom, keep an eye out for black eye gobies, sea pens, and even octopuses. If you're into macro photography, capture the beauty of the strawberry anemone and other multicolored invertebrates you come across.

The Best Scuba Diving Spots In Southern California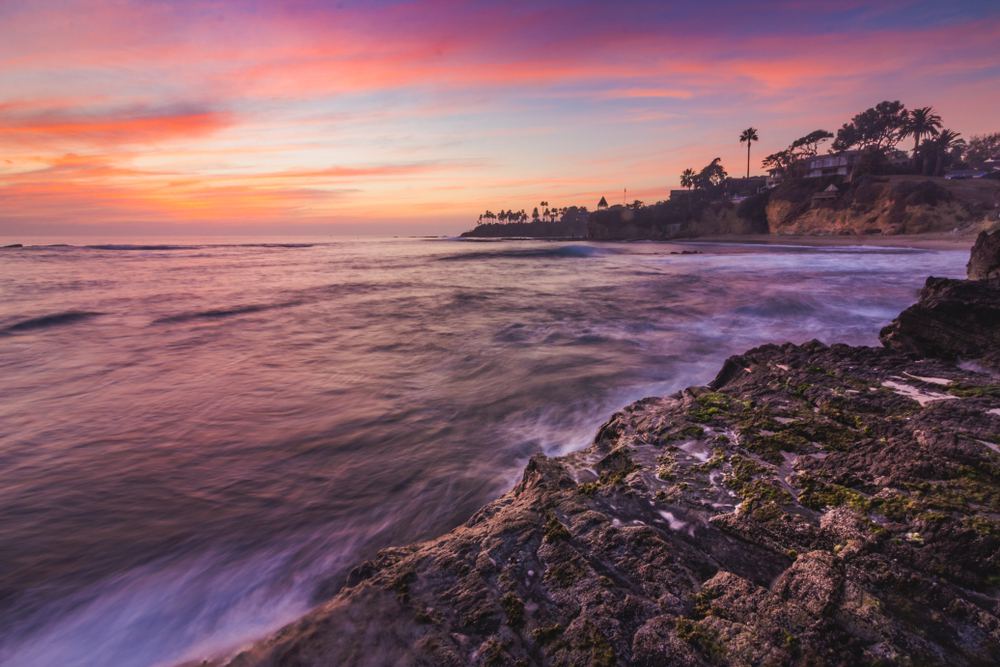 Diver's Cove
It shouldn't come as a surprise that Diver's Cove is one of the best scuba diving spots in Southern California. The 300-foot-long cove is well-protected from most swells, which is why many people flock to this place for diving. As one of the best popular dive sites in Orange County, Diver's Cove is the perfect place to pick up a new hobby—many scuba classes are held here.
Once you're underwater, you'll spot starfish, purple urchins, Catalina goldfish, kelp bass, stingrays, and leopard sharks. The south side of the cove consists of grand rock reef systems, where you'll catch a glimpse of vibrant and energetic sea life.

Where To Go Scuba Diving In Los Angeles
Old Marineland
Old Marineland is home to the greatest reefs in SoCal. Arriving at the entry isn't simple—a strenuous and challenging hike begins from the parking lot, so be prepared. But don't let that discourage you from seeing one of the best reefs in the region. Thanks to the upwellings bringing cool waters, you'll find plenty of invertebrates inhabiting the rocks.
There are two dive sites to choose from: the "point" and the "cove." The adventures begin when you're finally submerged in the water. Be prepared to see octopuses, sculpins, and scorpionfish. If you want to go scuba diving in Los Angeles, Old Marineland is your go-to destination.

Catalina Island Scuba Diving Destinations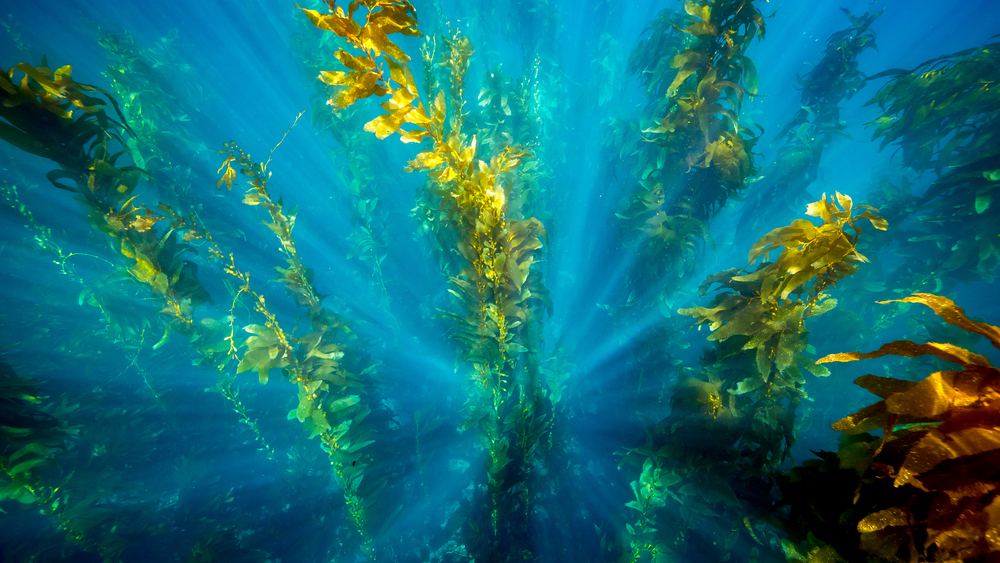 Two Harbors
When you're not taking boat tours in SoCal, you might want to have a Catalina Island scuba diving experience at Two Harbors. The clean and visible waters have been voted the "World's Healthiest Marine Environment" by Scuba Diving magazine.
Dive in the Catalina Island waters to view harbor seals, Garibaldi, giant sea bass, and colossal kelp forests. Make sure to take your photography equipment with you—Two Harbors is the ideal spot for wide-angle underwater and fish photography.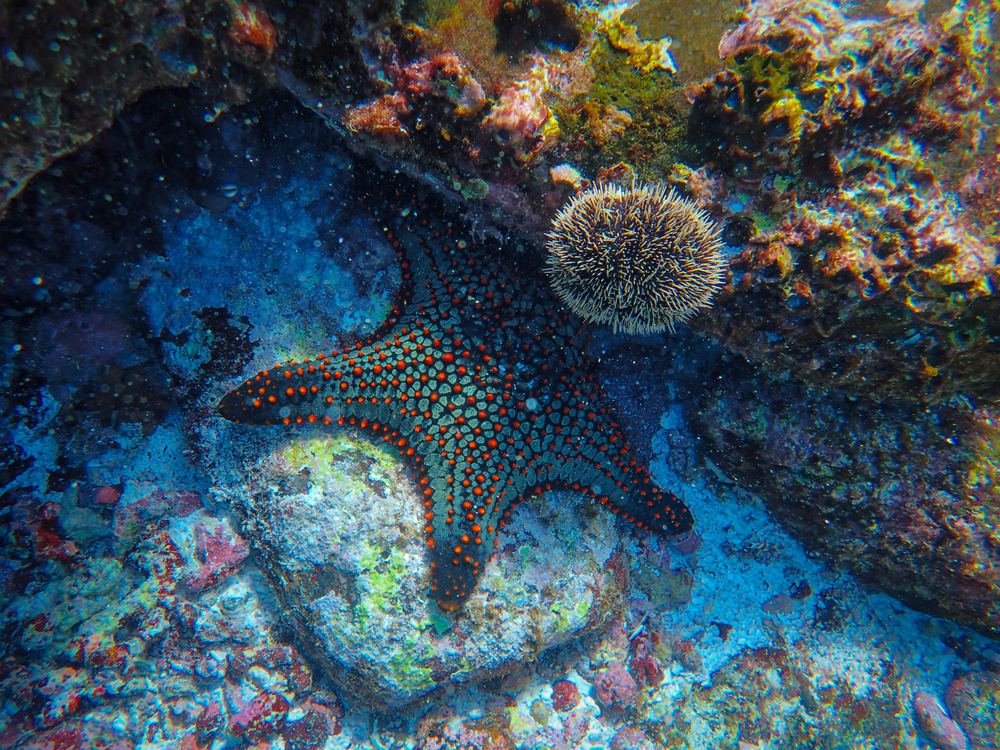 Naples Reef, Long Beach Scuba Diving
Everyone needs to experience Naples Reef, Long Beach scuba diving at some point. The fringing reef is located within Naples State Marine Conservation Area. This underwater pinnacle and cave system is one of the best scuba diving destinations in California—anemone-covered underwater walls rise 30 feet from the seafloor in Naples Reef.
When diving here, you'll come across a kelp forest, white seabass, vivid nudibranchs, harbors seals, red gorgonians, and even a shipwreck. Thanks to its rich marine life, Naple Reefs is an important research field for marine biologists.

Scuba Diving In San Diego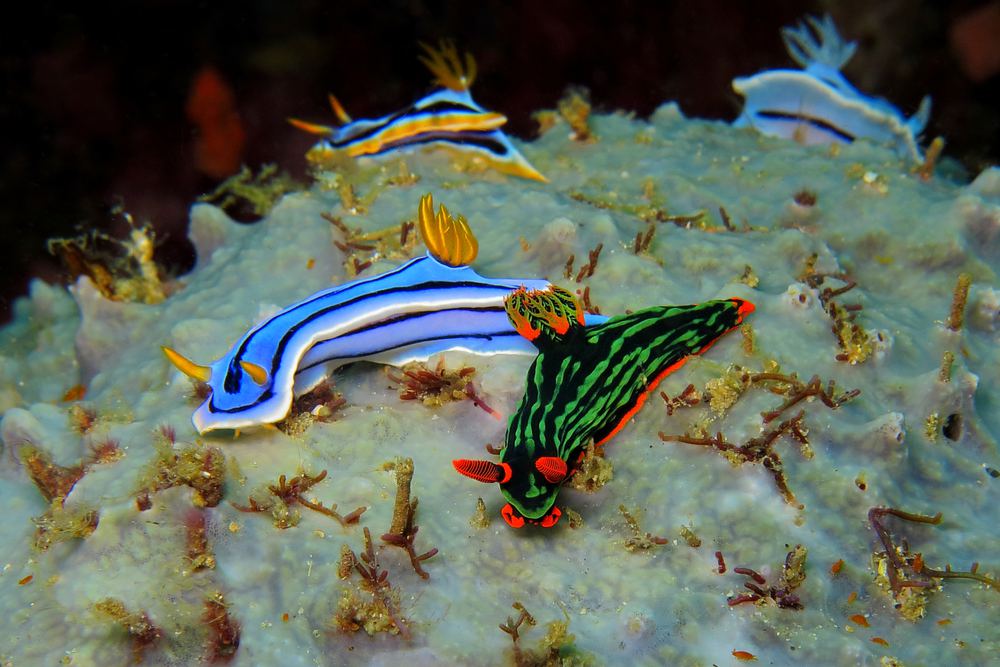 Scripps Canyon
While you're splashing around San Diego, you may as well discover life underwater. It's high time that you crossed off scuba diving in San Diego from your bucket list. So, gear up and head over to Scripps Canyon, one of the most extraordinary diving spots in Southern California. The narrow underwater gorge teems with marine life—rockfish, California morays, swell sharks, wolf eels, and countless nudibranchs species call Scripps Canyon their home.
Access to Scripps Canyon isn't exactly easy, but it's quite rewarding—its vertical walls and high density of marine life make it worthwhile. Beginners aren't advised to dive here, though.

Scuba Diving In La Jolla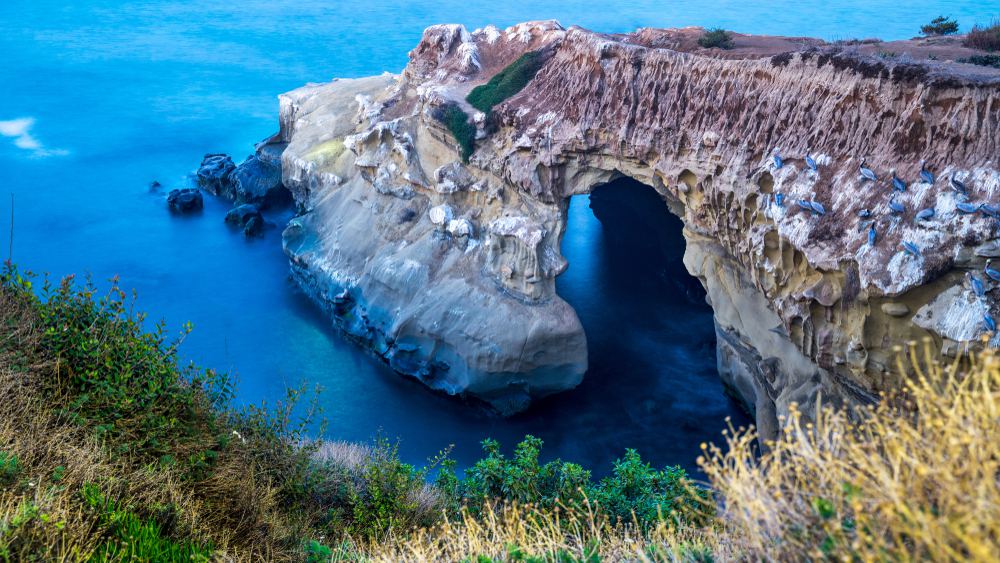 La Jolla Cove
Nestled against the cliffs of San Diego, La Jolla Cove is a small and charming beach that lies within a marine protected area. It's just one of the coolest beaches in San Diego; it's also among the best scuba diving destinations in California. There's an abundance of wildlife here—seals, giant sea bass, Garibaldo, and rudderfish—making it the ideal spot for scuba diving in La Jolla.
Experience kelp forest diving here and observe the California sea lions showing off their distinctive personalities. La Jolla Cove is also home to the world's largest migration of leopard sharks—try to keep count of how many you spot.