By

California.com
May 21, 2019
Deciding how to spend your yearly tax return can be both an exciting and an overwhelming task. While some know what they want to do with their money (or what they should do with it), arriving at the right decision can still take a good amount of deliberation and preparation. An accountant may urge you to save it all, much like a nutritionist would tell you to eat more vegetables and drink more water, but this doesn't always lead to an end result that creates joy, and it can even cause more reckless spending down the line as the fear of missing out sets in.
So yes, you should listen to your accountant and save some of the money and invest a portion of it, but you should also live a little. Here are seven ways to diversify your tax return portfolio.
1. Pay Off Debt
While it's not particularly exciting, eliminating any debt—especially with companies charging high interest rates—can help you achieve greater financial success in the long run. Whether you need to pay off a credit card, make a final payment on a student loan that has a small remaining balance, get rid of the accrued interest on a loan before it is added to the principal amount, or make progress on a mortgage payment, reducing debt will help relieve stress and save you money in the future.
Make sure not to funnel all of your tax return into paying off debt, however. Save some to treat yourself to a dinner out, finally get that thing you have been wanting, or attend a fun event so you can make the most of your free money.
2. Travel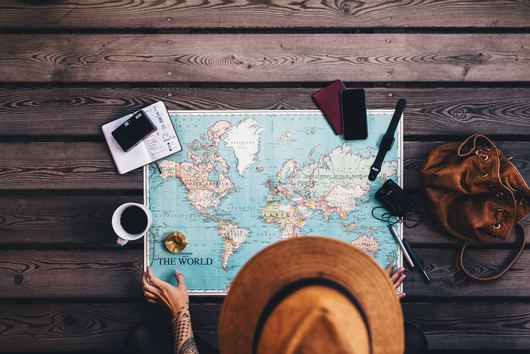 Spending your tax return on a material item will bring temporary happiness, but spending it on an experience—such as a music festival, a road trip down Highway 1, or a staycation at a unique local hotel—will create lifelong memories. Being able to share the experience with other people will leave a lasting impression, too, and make it feel like a luxurious splurge, even if it only costs $100.
If you have always wanted to go abroad or indulge in an expensive vacation, then take this opportunity to create a savings account for it and set aside a portion of your return. Ask your accountant which method would be most beneficial for stashing away the money given your timeline—it might be opening a traditional savings account, or it could be investing in the stock market or cryptocurrency.
3. Invest in Yourself
Take this chance to build up your skills, try something new, and get ahead in your career. If you have missed out on promotions or job opportunities because you lack a particular skill, enroll in a course and let your tax return fund your tuition; if you have always dreamt of becoming a business owner, invest in a business license and a website that can allow you to become an online merchant; if there is an industry conference that would help you network and move into a new career path, sign up for it and watch your investments pay off.
4. Give Back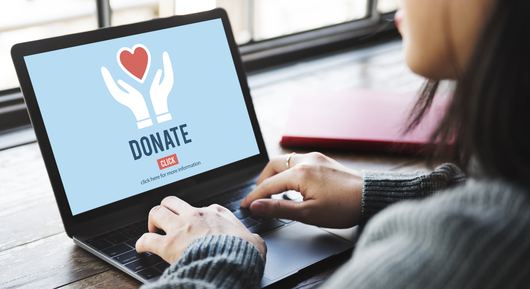 Receiving money you weren't expecting is a wonderful opportunity to support a good cause. From donating to a charity you believe in, to traveling to help build houses for those in need, to supporting B Corporations and other social enterprises that are improving the lives of people across the globe, there are endless ways to let your dollars have a positive impact. Supporting these causes doesn't cost very much, but making the effort to do a good deed will lead to a feeling of joy that will stay with you long after tax season ends.
5. Start an Emergency Fund
Getting peace of mind is one of the best ways to utilize a tax return. This accountant-approved use of funds will provide a cushion for unexpected surprises like a flat tire, a reduction of hours at work, or an unanticipated medical bill. Being able to stash away enough money to cover three months of bills and living costs will greatly ease the stress that comes with the unknown and prepare you for more success in the future. Do not worry about putting away all the money at once; once you start your emergency fund, you can continually add to it over the years.
6. Build Up Your Retirement Account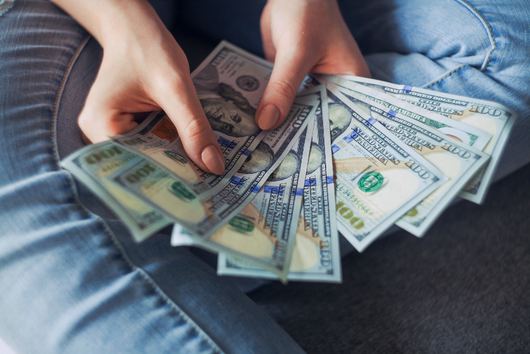 Invest in the stock market, set aside some money for your 401(k), or add funds to your IRA; no matter how you do it, reserve a portion of your tax return for your retirement account. The earlier you start saving and the more money you put in, the more interest you accrue over time—and the more money you will have when you retire. It may seem far off, but it is important to set yourself up for future success early to gain better returns later on.
7. Make Home Improvements
Keeping your house in tip-top shape allows your investment to retain its value. So whether you are aiming to sell, hoping to refinance, or looking to get into the short-term rental game, fixing up your home is a smart way to use your tax return money. Make the effort to enhance curb appeal, fix the foundation, replace the windows with double-paned glass, or put in better insulation.
These alterations will not only earn you more money when you decide to sell, but they will also help you cut costs; for instance, changing out old windows, filling in any cracks, and sealing gaps below doorways can save you money on heating and cooling bills. So, if the repairs would boost your happiness or increase the overall value of your house, then they are worth spending your tax return on.
However you choose to use your tax return, try to diversify your investments and find a balance between what you need and what would bring you joy.
When in doubt, ask an accountant for advice on how to best set aside money for different applications to get optimal returns—and watch your money work for you.