Trying to decide where to honeymoon in California? With so many incredible and diverse options, it can be difficult to figure out exactly what vibe you are after and what the best honeymoon places might be. Featuring everything from drop-dead-gorgeous ocean towns, to joyful amusement parks, to excitement-inducing wooded destinations, the Golden State is your oyster—so it's time to start exploring.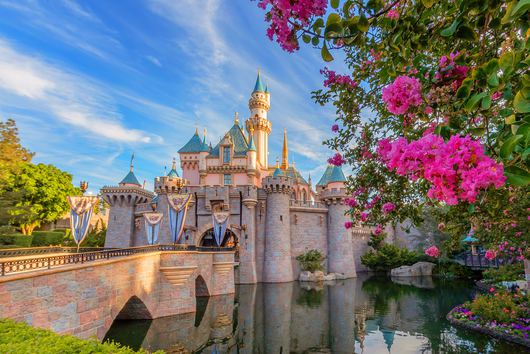 Disneyland
What better spot is there to celebrate a happy occasion than at the "Happiest Place on Earth"? Running around the parks, jumping on all of your favorite rides, and donning those mouse ears make it easy to leave all of the wedding planning stress behind and just have some fun together. Standing in line also gives you and your new spouse plenty of time to talk about your perfect wedding day, your plans for the future, and everything in between. But above all, don't forget to take a picture in front of the iconic Sleeping Beauty Castle so you can capture the happiness you feel after just marrying your princess or prince charming.
While Disneyland may not be one of the tropical destinations you dreamt about visiting on your honeymoon, walking 10 miles per day to experience your favorite theme-park attractions sometimes beats just lying on the beach all day. So go on, buy those Disneyland tickets, brush up on your Star Wars knowledge, pack your ears, and plan those reservations at the Blue Bayou because the magical lands are waiting.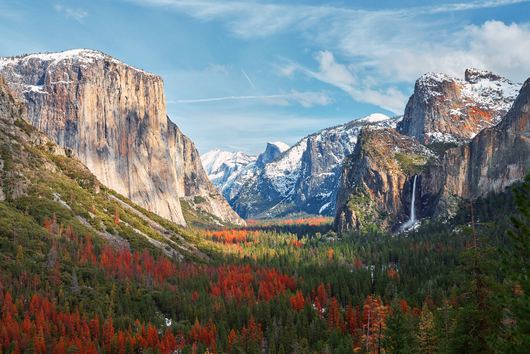 Yosemite National Park
The massive trees, trickling waters, breathtaking vistas, and fresh air of Yosemite National Park make it an ideal escape from daily life—not to mention a famous destination for honeymooners. Rent a cabin in the woods, learn to rock climb together, enjoy leisurely hikes, take the time to capture the natural beauty in photographs, and relax in each other's company. With a variety of accommodations, Yosemite provides opportunities to honeymoon however you want and serves as a great California getaway.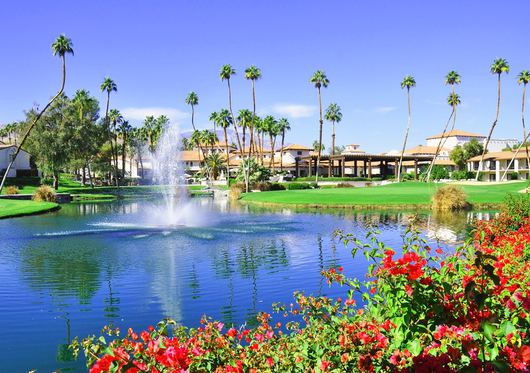 Palm Springs
The desert town of Palm Springs is notorious for being one of Hollywood's favorite vacation spots, but it also doubles as one of the most romantic getaways in Southern California. Stay at the iconic Colony Palms Hotel—which is close to some of the region's top wedding venues, including Casa de Monte Vista and the O'Donnell House—take a swing at the Indian Wells Golf Resort, and relax by the pool in the arid landscape to take full advantage of your honeymoon.
You can also go on a day trip to the nearby Deep Creek Hot Springs, where you can connect with nature during your hike through intricate rock formations and luxurious soak in mineral pools. If that doesn't sound quite up your alley, head into town to peruse the vintage shops and art galleries that dot the region before grabbing a bite at one of the local eateries. No matter how you decide to spend your time, Palm Springs will prove to be the perfect honeymoon destination.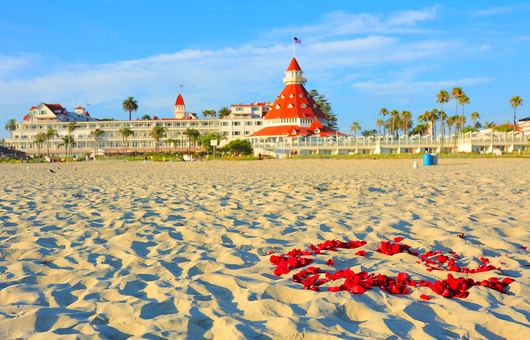 San Diego
Along with dozens of great surfing spots, San Diego also offers a never-ending list of things to do. From a plethora of water sports that can be enjoyed nearly year-round, to day-trip destinations such as Coronado, to a multitude of enviable coffee shops, to pristine beaches, the City in Motion provides something for everyone.
Stay at the famed Hotel del Coronado, pamper yourselves with a spa day, and try to catch an outdoor movie on the beach. Get wrapped up in the laid-back lifestyle that makes San Diego so special, but make sure to hit up at least one of the unparalleled Mexican eateries before you head out of town—they are as life-changing as marriage itself.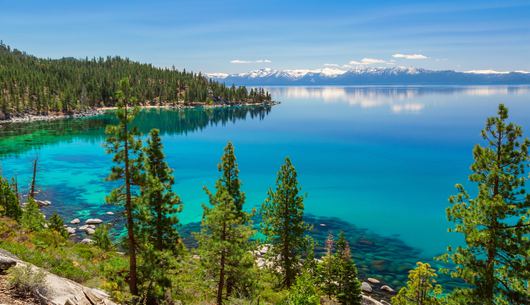 Lake Tahoe
It doesn't get much better than lying on a towel next to the glistening waters of Lake Tahoe as the sun's rays beat down on you and the powder-topped mountains loom in the distance. The rugged natural surroundings instill a rustic vibe that is enhanced by the lake's soothing tide and majestic trees. To fully immerse yourself in the experience, rent a Lake Tahoe cabin and enjoy an excursion or two in the wilderness.
Or, go the opposite route and book a room at The Coachman Hotel, explore the local shops, and rent a paddleboard to take out in the beautiful surroundings. The ability to choose your own adventures makes Lake Tahoe one of California's top honeymoon destinations.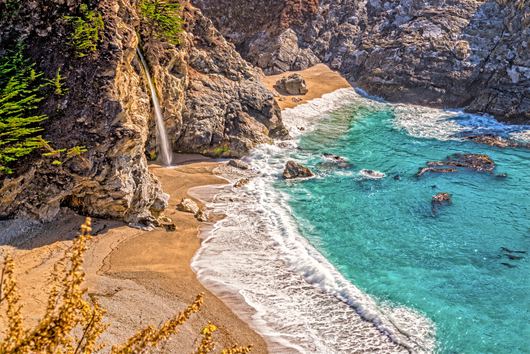 Big Sur
From camping among the canopy of trees in Big Sur; to booking a honeymoon package (complete with a helicopter tour and a round of golf) at the Post Ranch Inn; to lounging at Big Sur Lodge; to discovering eco-friendly accommodations at the Glen Oaks Motor Lodge, there are hundreds of ways to customize your first trip alone together, post wedding. After the bustle of the wedding day, there is nothing more necessary than having the ability to chill out, and Big Sur is the ideal location to do so.
Cruise along Highway 1, hike to the local waterfalls, eat the freshly picked local cuisine, and leave feeling more connected to each other than ever before. The open road and surrounding forests are sure to make you feel like the only two souls around, providing the ultimate low-key honeymoon destination.