By

California.com
February 04, 2021
As California mitigates health risks during the COVID-19 pandemic, some travel restrictions may remain in certain communities. Call the local and regional tourism offices to learn more about the restrictions in your intended destination. Thank you for reading, and stay safe.
Spring break is officially right around the corner. Whether you're looking for an exhilarating ski adventure in the mountains or a calm camping trip by the beach, you can find the best inexpensive places to go for spring break right here in California. But given the abundance of options, it's easy to get overwhelmed when it comes to choosing between affordable spring break trips in the Golden State. Don't fret, though—we've found the best spring break destinations that promise you a great time without breaking the bank (the best of both worlds, indeed).
Affordable spring break trips

Laguna Beach
Laguna Beach is an opulent coastal city in Orange County, serving as the perfect backdrop for a classic California spring break trip. The city's sandy beaches are some of the most stunning in the Golden State, and the downtown area is brimming with shopping and dining destinations you'll love exploring. Aside from budget-friendly hotels and scenic state park campgrounds, this affordable spring break destination also boasts plenty of fantastic activities to fill your days.
If you're into animals, sign up for an ocean safari and see local marine life from underwater viewing pods. If you'd rather stay on land, you can rent a bicycle and explore Laguna Beach on wheels. Other popular activities to do on your affordable spring break trip include hiking, picnicking, skimboarding, and surfing. In short, you won't run out of things to do while visiting Laguna Beach.

Avenue of the Giants
What's more iconic than giant redwoods in Northern California? The dramatic Avenue of the Giants is a great inexpensive place to go for spring break for those who love nature and outdoor adventure. All you need in preparation for this beautiful NorCal road trip is a full tank of gas, camping gear, warm clothes, and some adventurous people whose company you enjoy.
Plan enough time for trekking the hiking trails along the way, and be sure to stop at the unique roadside attractions such as Founders Grove and the Shrine Drive-Thru Tree. Even though the Avenue of the Giants can be completed in one day, spending the night at one of the postcard-like campgrounds en route is a wonderful way to take this inexpensive spring break trip up a notch.

Inexpensive spring break trips for families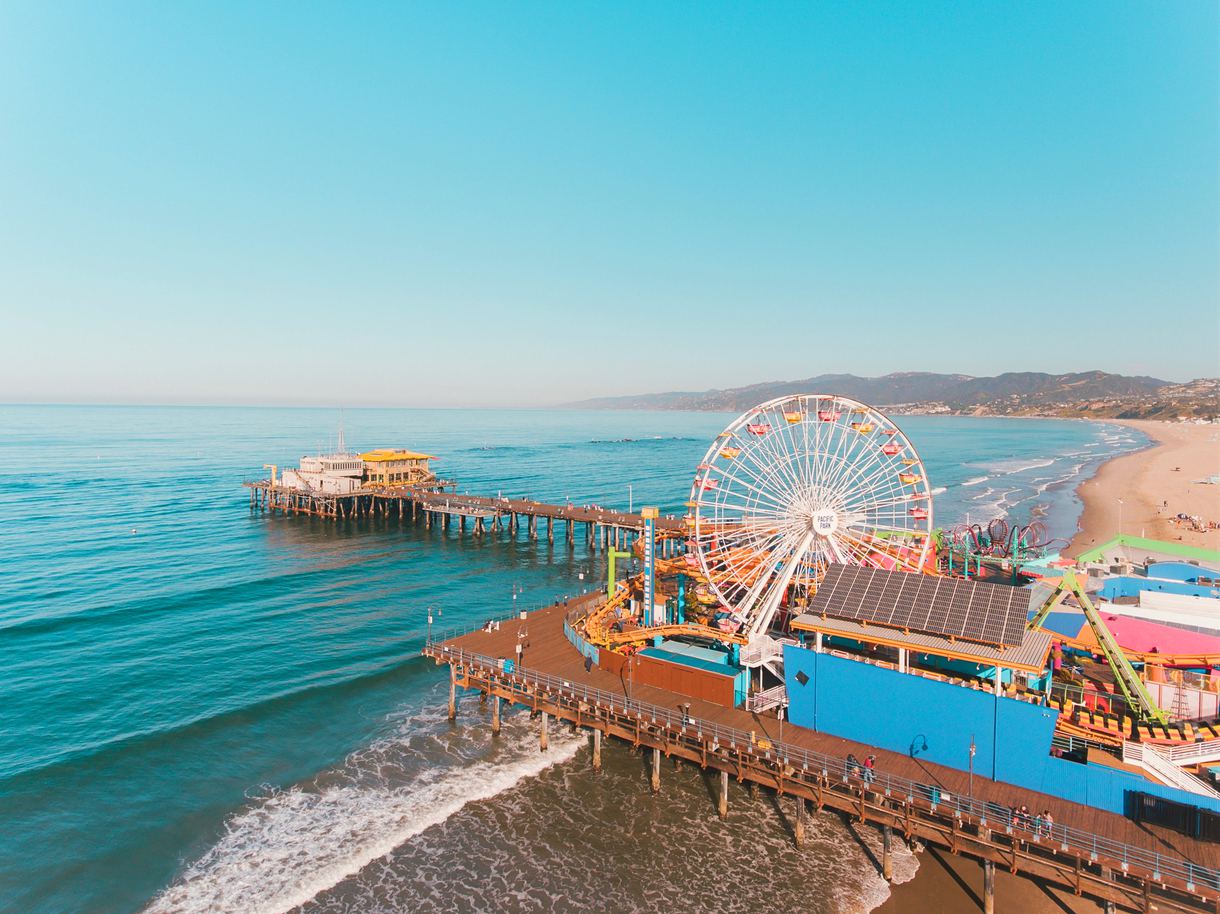 Santa Monica
Santa Monica is one of the most versatile destinations for families seeking an inexpensive spring break trip. Surfing, swimming, and sunbathing—spending time at the beach is the best thing to do here for sure. But there's also a lot of fun to be had offshore while on an inexpensive spring break vacation in Santa Monica.
Take a stroll along the Santa Monica Pier, ride the famous Ferris wheel, try some carnival food, and watch the eclectic street performers for a laid-back trip fueled by nostalgia. Although spring break is a great time to embark on this trip, a Santa Monica getaway is something we'd love to do year-round.

Lake Tahoe
Active families will love spending their spring break exploring this gem nestled in the Sierra Nevada Mountains. Lake Tahoe ranks high in entertainment value thanks to the sheer number and variety of activities it offers. You can start your day on the water by boating around the picturesque lake, and then end it by skiing down the snow-covered mountains. How cool is that?
So, you'll find no shortage of family-friendly things to do, from ice skating and snowboarding to hiking and ziplining. As far as vacation rentals go, this affordable spring break destination has something for everyone, ranging from cozy cabins to inexpensive ski resorts.

Inexpensive spring break destinations for flying solo

San Diego
Even if you're flying solo, San Diego is an amazing place to visit for spring break; it's impossible to get bored here. Warm weather, big-city amenities, and sprawling beaches—what more could we ask for in an affordable spring break destination? Inexpensive San Diego attractions include Balboa Park, Coronado Beach, Belmont Park, and Old Town San Diego State Historic Park.
If you had more of a beachy getaway in mind, La Jolla Cove is a beautiful destination for solo spring breakers looking to splash around San Diego. The nearby North Park neighborhood also offers numerous activities—including boasting various art galleries, bars, cafes, and restaurants—which are a treat to explore on your own.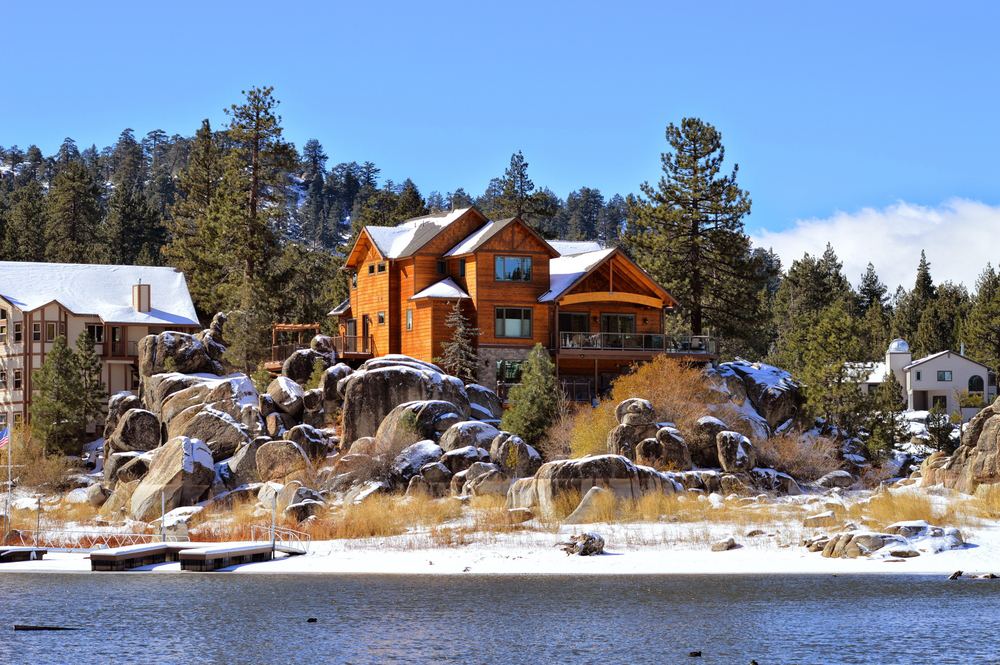 Big Bear
Big Bear Lake is another amazing spring break spot for solo travelers. There are endless places where you can hike, swim, and bike—all within a stone's throw of each other. Here, you can also experience snow and all the activities that come along with it, but in the relatively warmer SoCal weather.
Go fishing, explore the trails, zipline through the mountains, and try your hand at winter sports—whatever you decide to do, this inexpensive spring break destination will be one of the best trips you've ever been on.

The best affordable spring break destinations for couples

Yosemite National Park
You can't visit Yosemite National Park and leave unimpressed; it's simply not possible. Couples who enjoy nature and outdoor recreation will love exploring Yosemite. You'll feel worlds away from the hustle and bustle of daily life. Rent a cabin or pitch a tent and fill your days checking out the many natural wonders scattered around the park.
Waterfalls; granite cliffs; lush forests; wide-open meadows—you can experience all of this and more on an affordable spring vacation in Yosemite. To take your trip up a notch, rent an AutoCamp Airstream in the forest for a maximum-comfort, minimum-stress camping experience.

Big Sur
This rugged stretch of California's Central Coast boasts dramatic seaside overlooks, waterfalls, and amazing beaches. Situated roughly halfway between Northern and Southern California, Big Sur lets you get a taste of both areas in truly unique ways. Catch some waves and relax on the pristine shores of one of the many secluded beaches in the morning, and then take a stroll through striking redwood forests in the afternoon.