As California mitigates health risks during the COVID-19 pandemic, some travel restrictions may remain in certain communities. Call the local and regional tourism offices to learn more about the restrictions in your intended destination. Thank you for reading, and stay safe.
Situated on Southern California's picturesque coast, San Diego is best known for its pristine, sandy beaches and wide variety of attractions. Whether you want to explore bustling downtown San Diego, hit the top surf destinations, check out the fun-filled amusement parks, or take a scenic drive, there's an activity for any kind of vibe in "America's Finest City." With so many activities to choose from, will you have time to experience them all? See how many top San Diego attractions you can cross off your bucket list.
The 10 Best San Diego Attractions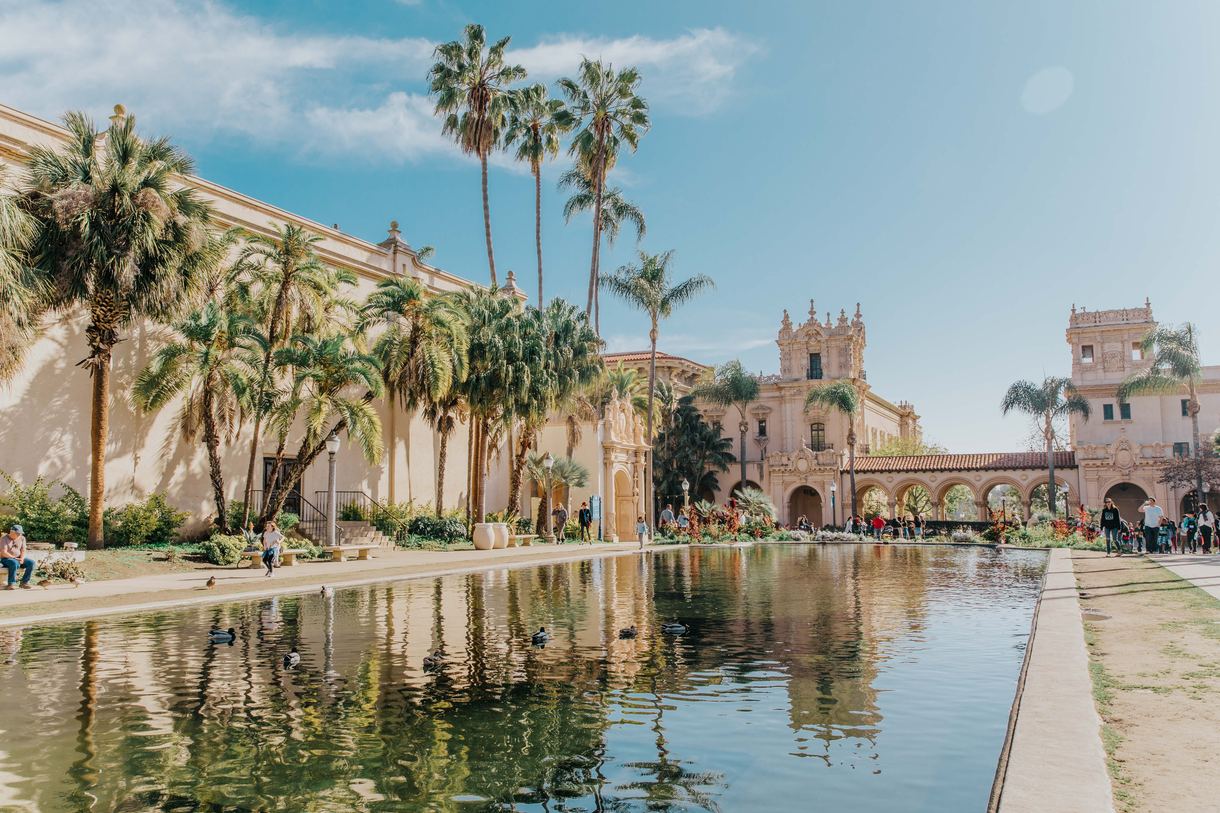 Location: 1549 El Prado
Hours: Open 24 hours
Parking: Park for free in the Balboa Park lots .
Amenities: ATM machine, restrooms, public Wi-Fi, visitors center
The world-class zoo, lush green expanses, museums, and historical structures make Balboa Park one of the top San Diego attractions. From culture, to science, to nature, this 1,200-acre park is the perfect place to gather for every occasion. Balboa Park is the optimal destination if you're in the mood for a leisurely stroll or bike ride. As you explore the park, don't forget to admire its sophisticated Spanish-Renaissance architecture.
San Diego Zoo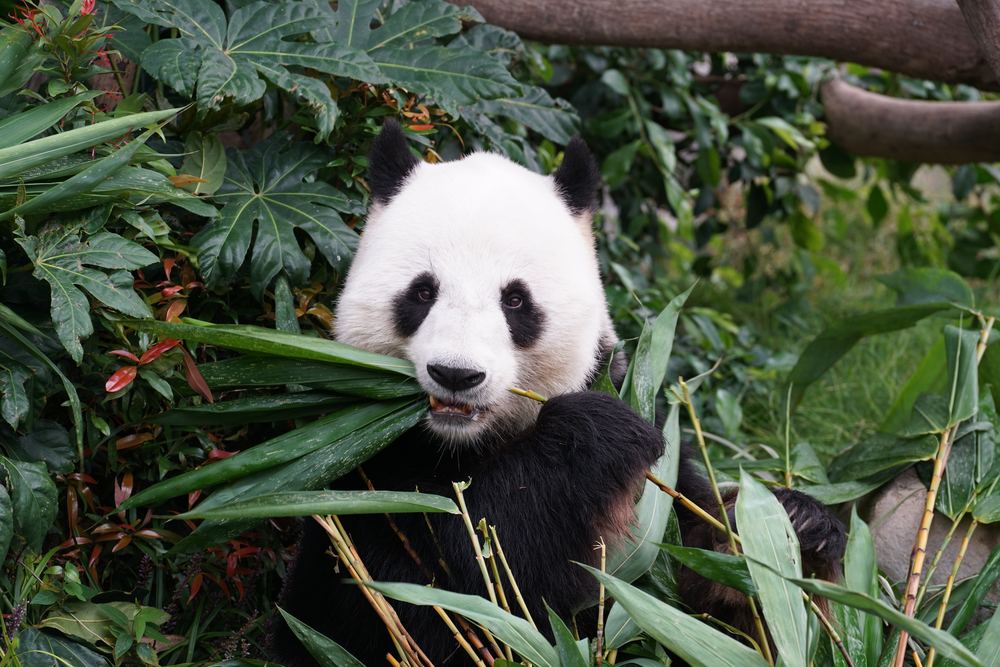 Location: 2920 Zoo Drive
Hours: 9 a.m.–6 p.m.
Parking: Parking is free in the lot in front of the zoo.
Situated within Balboa Park, this world-renowned destination is a great place to take your youngsters. One of the best zoos in California, the San Diego Zoo is home to many exotic animals that will amaze you, including adorable giant pandas, jaguars, and gorillas. You can also participate in a "behind-the-scenes" experience with your favorite animals: The Inside Look Tour is a two-hour entertaining, educational adventure offering guided views and interesting information about how the zoos care for its inhabitants.
Coronado Beach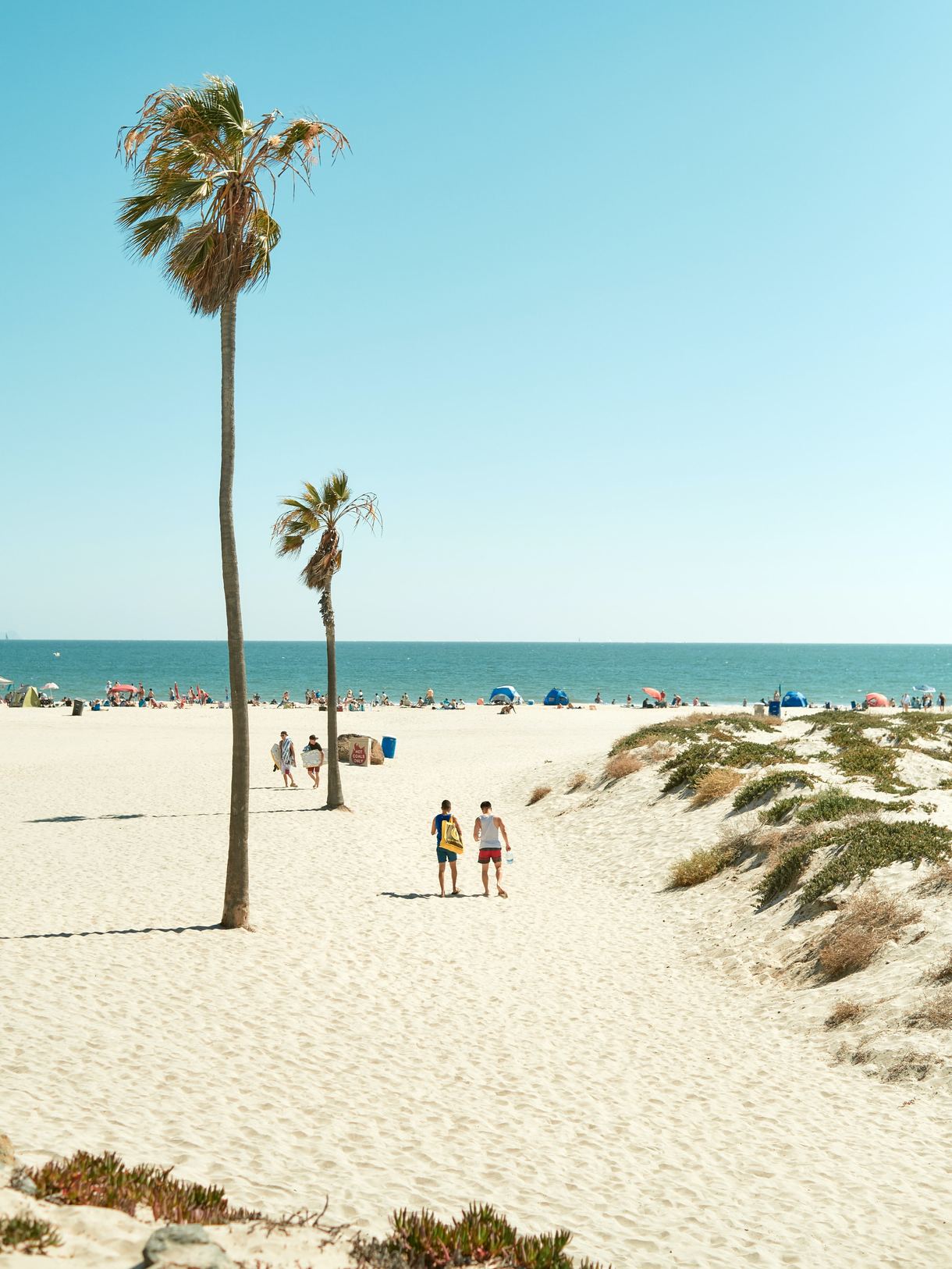 Location: Coronado
Hours: 6 a.m.–7 p.m.
Parking: Free parking is available on Ocean Boulevard and Ferry Landing Marketplace
Amenities: Restrooms, showers, lifeguards
One of the best beaches in San Diego, this gorgeous oasis is popular among families and couples alike. Its calm waves, clear water, and soft sand make it ideal for the avid beachgoer or the casual swimmer. Perfect for relaxing on sunny days as well as romantic sunset getaways, Coronado Beach will provide you with spectacular scenery year-round. Plus, your pup can join the fun and frolic in the ocean at the north end of the beach, which is considered among the most dog-friendly spots in San Diego.
Gaslamp Quarter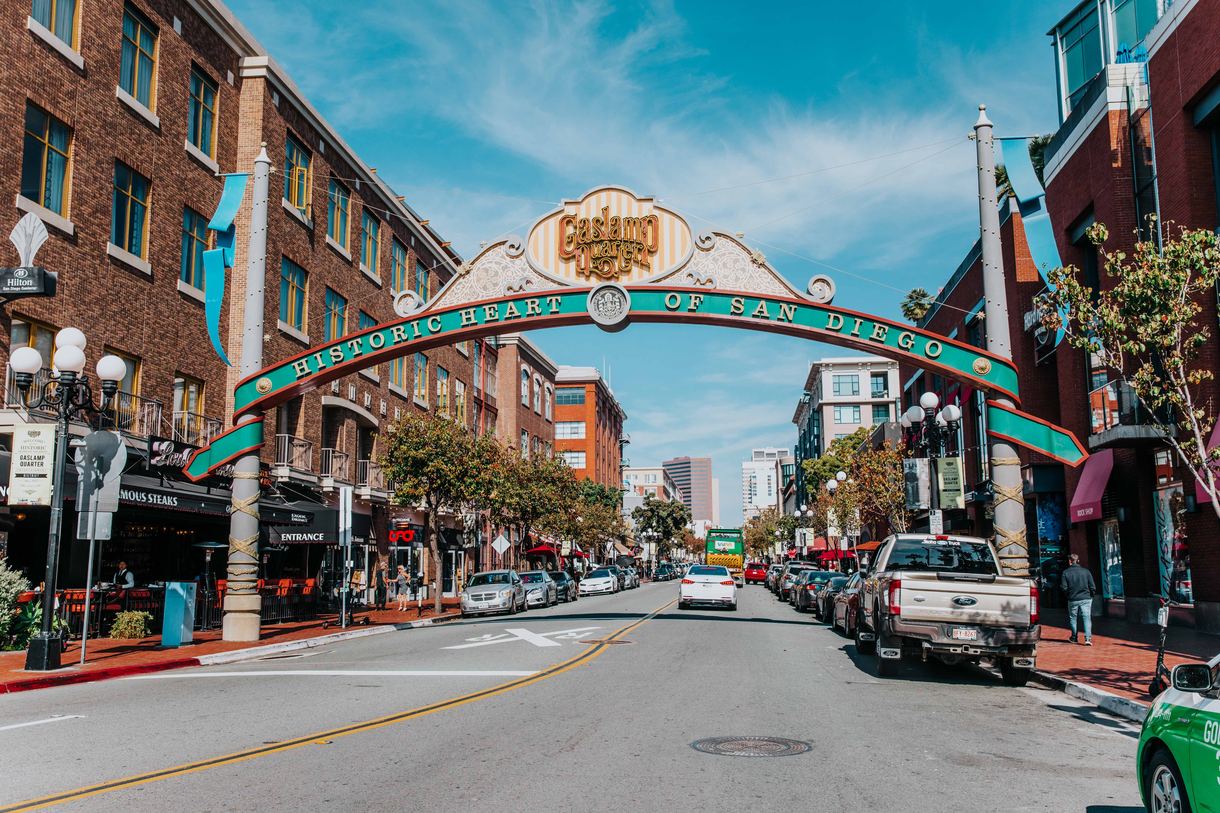 Location: Downtown San Diego
Parking: Paid parking lots are available throughout the neighborhood.
Stretched over 16 blocks, the Gaslamp Quarter has it all—numerous restaurants, storefronts, art galleries, and theaters. So, if you're looking for a day out to do some shopping, admire artworks, and savor a delicious meal, then the Gaslamp Quarter is the place for you. Time travel your way through town as you stroll past the restored 19th- and 20th-century Victorian buildings. The Quarter just so happens to be the hub of San Diego's nightlife, too, so live it up with a girls' night out.
Old Town San Diego State Historic Park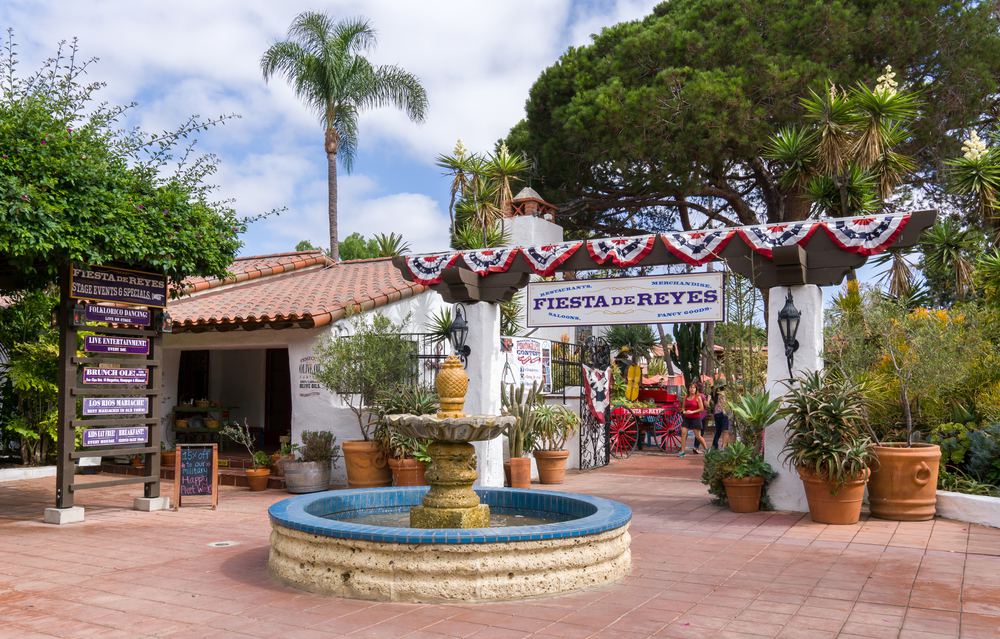 Location: San Diego Avenue and Twiggs Street
Hours: 10 a.m.–5:00 p.m.
Parking: Free parking available throughout the park.
San Diego museums and historical landmarks are known for giving visitors a walk down memory lane, and Old Town San Diego State Historic Park is just the spot for that. Commonly thought of as the birthplace of San Diego, Old Town will take you on a trip through different eras of California history. Several essential locations include the Whaley House, Casa De Estudillo, and the Junipero Serra Museum. Presidio Park offers visitors a beautiful location to enjoy a laid-back afternoon picnic, while the Historic Plaza hosts special activities and events.
Seaport Village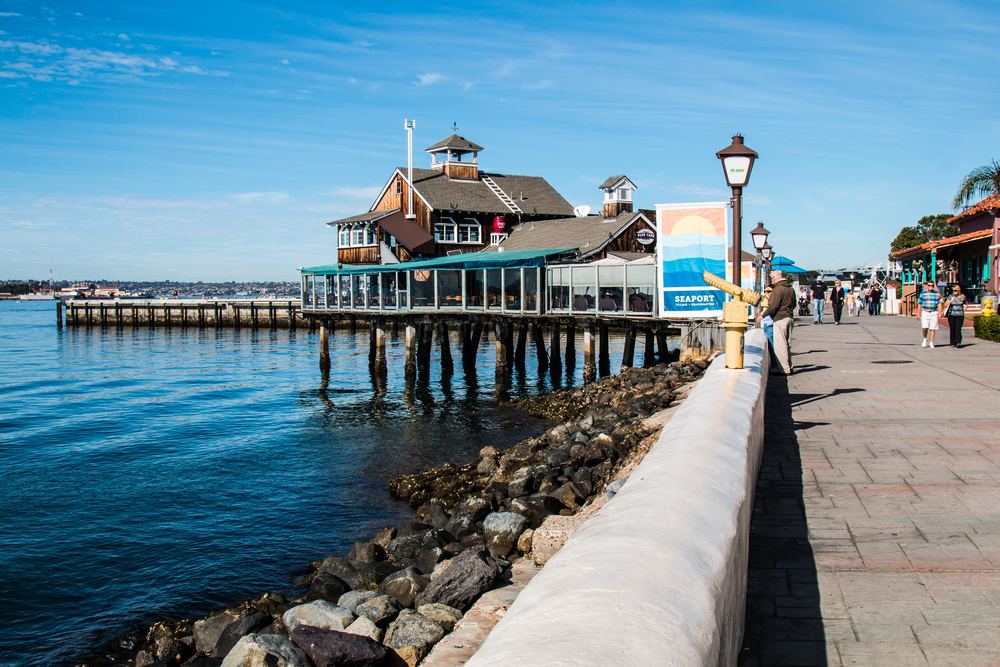 Location: 849 West Harbor Drive
Hours: 11 a.m.–7 p.m.
Parking: Paid parking is available around Seaport Village.
Located within walking distance of the city's most attractive sites, Seaport Village is the perfect outdoor activity to enjoy with your family and friends. With a variety of shops and restaurants, this waterfront destination will keep you entertained all day. After your shopping spree, you can enjoy an unforgettable meal at one of the many restaurants, but Edgewater Grill and Harbor House are standouts.

USS Midway Museum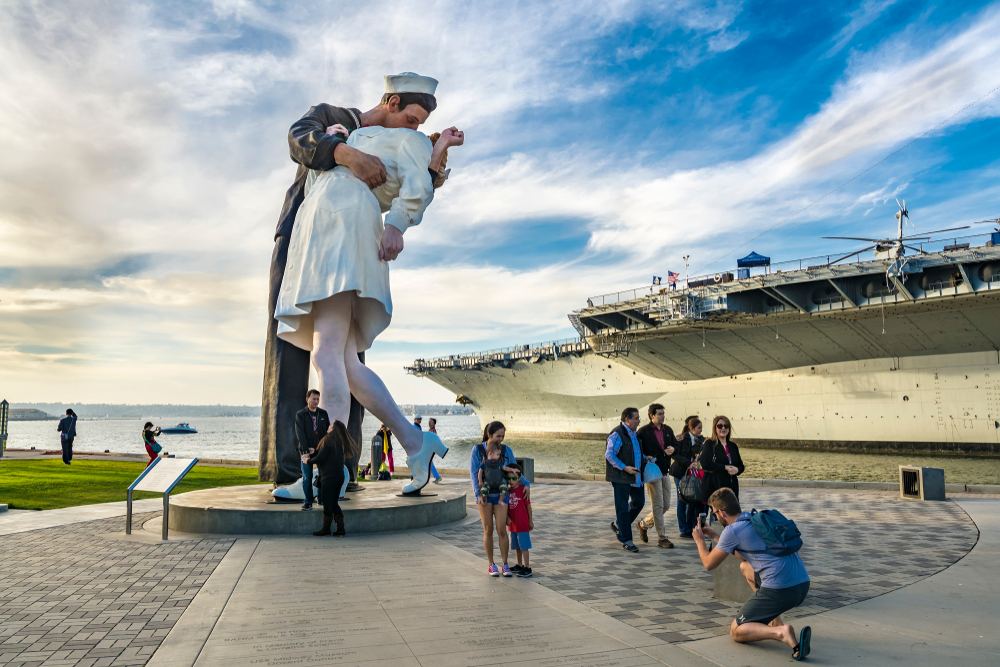 Location: 910 North Harbor Drive
Hours: 10 a.m.–5 p.m.
Parking: Paid parking is available on-site.
If you stroll down the San Diego waterfront, the USS Midway Museum is sure to catch your eye. This massive historical naval aircraft carrier museum is one of San Diego's best museums. The ship houses 60 exhibits along with 25 restored aircraft, many of which were built in Southern California. You can take a self-guided audio tour throughout the museum and learn about the USS Midway's history. Some of its renowned exhibits include the Hangar Deck, Flight Deck, Below Deck, and Aircraft Gallery.
Legoland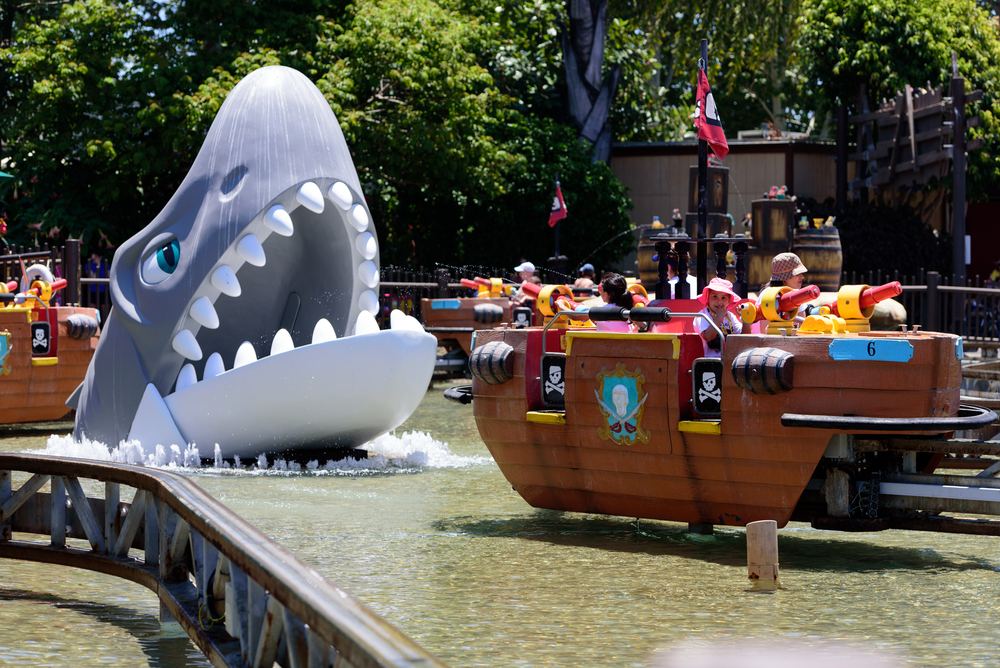 Location: One Legoland Drive, Carlsbad
Hours: 10 a.m.–5 p.m.
Parking: Paid parking is available at the theme park.
Whether your kids are obsessed with Legos or you are a Lego fan yourself, visiting Legoland is an absolute must. Featuring more than 60 rides, shows, and several attractions, this wonderland is a fun activity for the whole family. Step into the various villages to conquer dragons, battle pirates, and discover ancient treasure. You can get a little wet, too, once you indulge in the Legoland Water Park and explore the new Surfers' Cove. This water park adventure will surely get you in the summer mood and motivate you to race your friends or children down the water slides. With so many activities to do here and so little time, you'll definitely want to make it a stop on your family road trip and spend a night (or two) at the Legoland Hotel.
Birch Aquarium at Scripps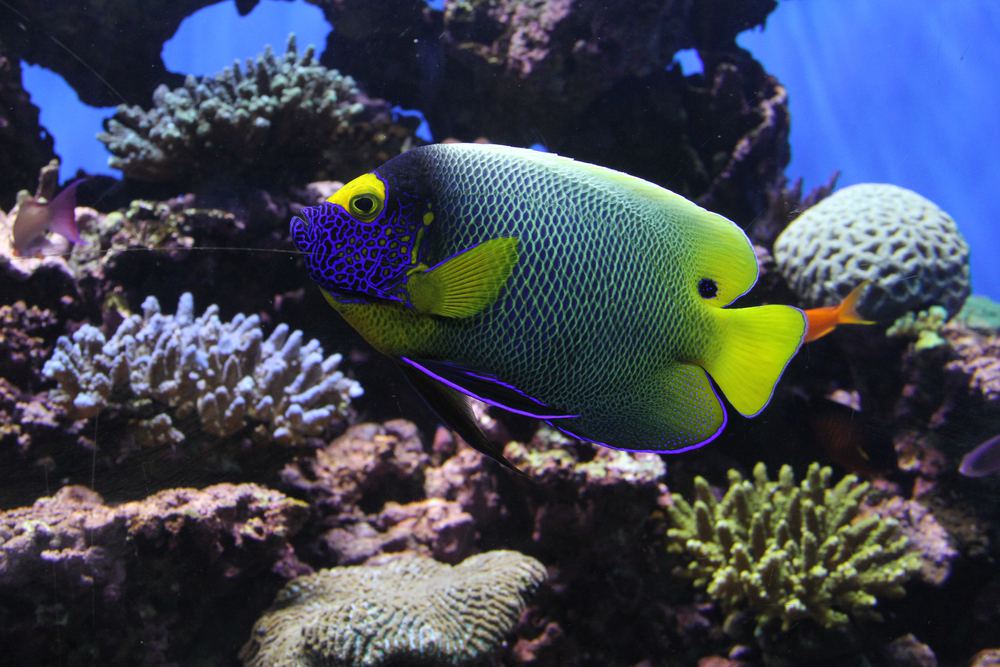 Location: 2300 Expedition Way
Hours: 9 a.m.–5 p.m.
Parking: First three hours for free at the Birch Aquarium parking lot.
If you have an appreciation for the ocean and the amazing animals who inhabit it, then you need to visit Birch Aquarium, one of the best aquariums in California. Boasting a scenic perch along the coastal bluffs of La Jolla, this aquarium is home to more than 3,000 varieties of fish and 60 different habitats. Birch Aquarium is part of the Scripps Institution of Oceanography at UC San Diego, so it is devoted to conservation, research, and educating the community about the ocean. You can purchase tickets to the aquarium online, but be sure to look at the daily calendar to see scheduled events.
Sunset Cliffs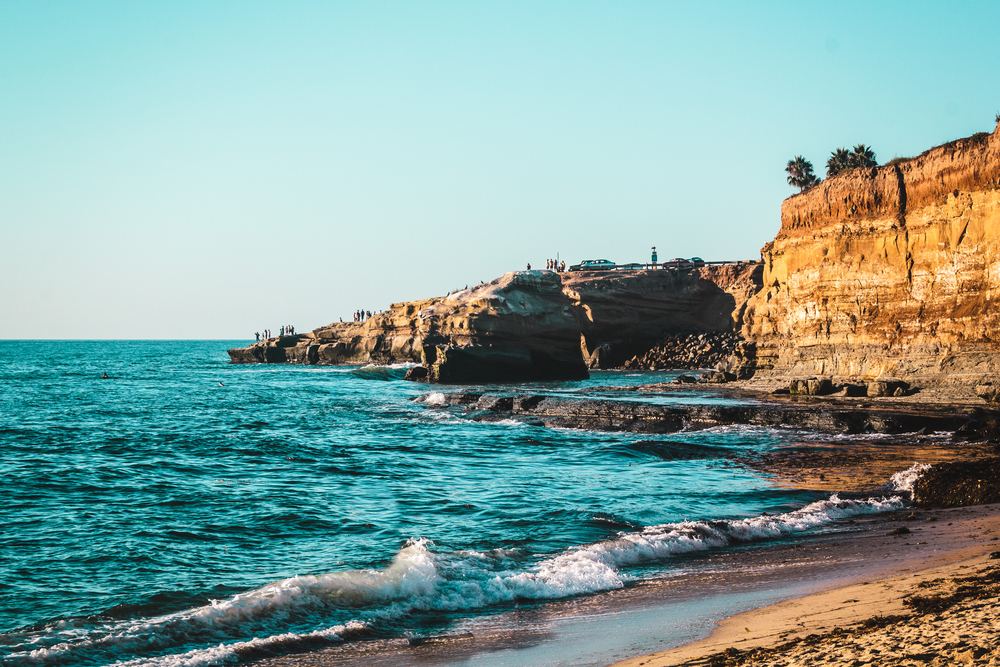 Location: 1253 Sunset Cliffs Boulevard
Hours: Open 24 hours
Parking: Parking is available on the street and in the Sunset Cliffs parking lot.
One of the most romantic locations to visit in San Diego is Sunset Cliffs. It's the perfect place for an afternoon with your S.O. along the Southern California coast, especially if you come at sunset. The 68-acre area is an amazing locale to sit back and relax while watching the sun sink below the horizon. To get to the beach, take the steep route down the sandstone cliff (directly below the lower parking lot), or follow the stairwell down to the rocky shore (right by the street parking). The latter route in particular is an adventure, as you may need to wade through some water to get to the sandy beach.
San Diego's list of attractions is endless, so narrowing it down to just a few is definitely a challenge. But for a good time, make sure to include these must-see destinations when you visit the beautiful Southern California city.