By

Mackenzie Hutson
May 21, 2019
While kale stole the spotlight last year, unexpected flavors like celery and prickly pear cactus are taking over today's juice scene. North America continues to dominate the juice industry, as younger generations become increasingly health conscious and seek out more nutritious alternatives to traditional snacks and sodas. These young consumers continue to buy certain foods based on convenience and innovation as well as nutrition, and companies can have a hard time meeting all of these demands simultaneously. Many potential customers also believe the sugar content of fruit and vegetable juices outweighs the nutritional benefits. Companies are combating this by making more transparent labels that include phrases like "no sugar added", aiming to dispel the misconceptions inherent to the juice industry.
The industry is comprised of two distinct categories: raw juices and high-pressure processing (HPP) juices. Raw juices are unaltered by heat, pressure, or pasteurization and are what you would expect when grabbing a fresh-pressed juice from your favorite juice bar. While this is great for juices meant to be drank right away—raw juices have a max shelf life of three days—those meant to be taken home, stored, and used throughout the week can pose a safety risk when kept in their raw form. HPP juices are made via cold pasteurization, which involves taking already-bottled juices and submerging them in cold water under high pressures. This process kills potentially harmful pathogens and extends the shelf life to up to 45 days, without taking away any of the nutrients.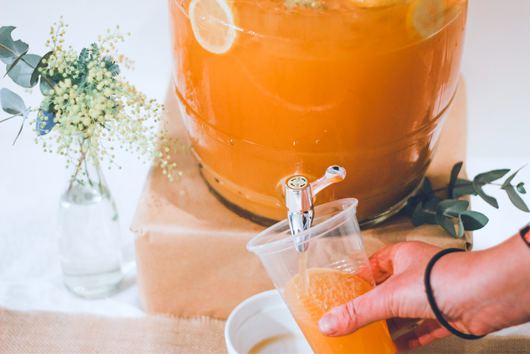 The term "raw" also applies to juices that do not have any added sugars or preservatives, so it is more confusing to discern what is really involved in the process. All cold-pressed juices go through the HPP process, which means they are not raw by way of processing. However, many also do not have additional ingredients (like sugar or preservatives), making them raw as far as ingredients are concerned.
According to Million Insights, the global cold-pressed juice market is expected to grow consistently over the next several years. This trend is partly due to the growing prevalence of chronic diseases such as diabetes and obesity. And instead of using Western medicines, some consumers are turning to the juice industry to provide nutritional value and healing. In addition, nut and dairy allergies are becoming more prevalent, urging consumers away from juice alternatives like smoothies, which may cause irritation and discomfort. The changing lifestyles of younger generations, the rising health concerns, the increasing popularity of plant nutrients, and the focus on nutrition as part of a balanced, healthy lifestyle are also contributing to the upward juice trend.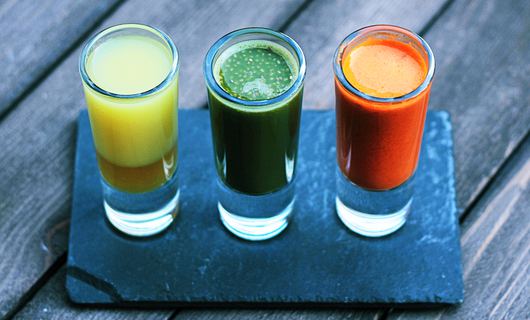 In fact, the fruit and vegetable juice market is the fastest growing segment in the beverage industry, according to Grand View Research. Within this segment, the fruit and vegetable blends are becoming more popular and are expected to remain on this path for the next five years or so, as the blends bring together the taste of fruit juices and the benefits of additional nutrients from the vegetables. Combinations like kale–green apple and carrot-peach have found success in the past few years because of their balanced texture and flavors—not to mention the positive benefits of easily consuming more fruits and vegetables. According to Diane Welland, a registered dietitian for the Juice Products Association, research shows that more than 80 percent of Americans are not eating the recommended daily amount of fruits and vegetables. Consumers who regularly drink 100-percent juice consume more whole fruits and have a healthier overall diet than their non-juice-drinking counterparts.
And instead of using Western medicines, some consumers are turning to the juice industry to provide nutritional value and healing.
Though consumers continue to visit juice bars like Pressed Juicery, Nekter Juice Bar, Juice Shop, Juice Ranch, Project Juice, and a slew of other storefronts, companies—including all of the aforementioned locales—are offering delivery options so it's even easier for consumers to incorporate juice into their diets. And start-ups such as Good Use are on a mission to provide customers with juice so they can balance their diets while simultaneously supporting local community farms; the company also fights food waste by crafting its juices from ugly produce that would otherwise be thrown out.
With juices available in many grocery stores and online, making a difference in your diet—and in California—has never been easier.