From surfing, to meandering around art galleries, to hitting the amusement parks, to shopping at star-studded locations, there are endless ways to fill your time in Los Angeles. As one of California's original 27 counties, La La Land has had plenty of time to adapt to its ever-changing landscape and perfect some of the most enviable destinations in the country. Whether you are looking for fun activities to fit between your L.A. concerts, trying to pack in an eventful summer, or considering making the "City of Angels" your permanent location, there is enough going on to satisfy it all.
To help you plan your vacation, we have compiled the ultimate Los Angeles travel guide that will keep you moving and allow you to make the most of your trip—which starts as soon as you get off the plane.
Things to do in Los Angeles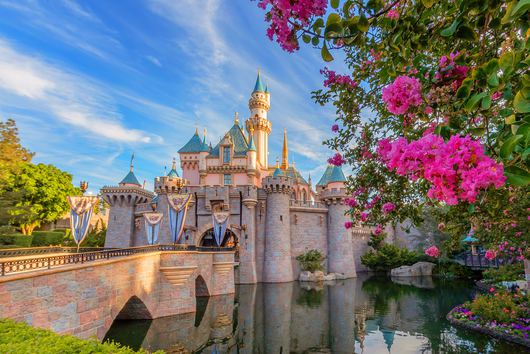 Disneyland Park
While Anaheim is surrounded by plenty of amusement parks, Disneyland clearly reigns supreme. Between the two theme parks and the newly opened Star Wars: Galaxy's Edge, there is more than enough to keep you busy for a few days. Though this famed attraction can cost a pretty penny, there is little more picturesque than golden hour at the iconic Sleeping Beauty Castle, so put on your walking shoes and channel your inner child.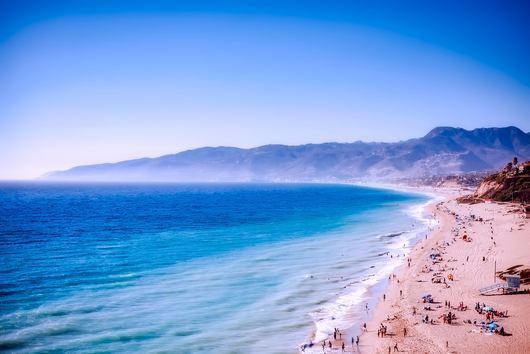 Book a Los Angeles Beach Vacation
Since the greater Los Angeles area is bordered by miles of coastline, there is no end to beach vacation destinations. Head to Venice Beach to take in the local culture; stroll down the iconic Venice Beach Boardwalk to watch the street performers; and skate over to Santa Monica Beach for a rewarding workout. Travel away from the sands to view the stunning hotels in Santa Monica, or venture over to the Santa Monica Pier to play carnival games and catch a better glimpse of the ocean.
Then, drive north toward Malibu to check out some of the most pristine beaches around. Book a stay at the Surfrider, one of the most quintessential hotels in Los Angeles, and walk out onto the sands of the classic Surfrider Beach to get a better feel for the surfing lifestyle. Round out your trip with a visit to Paradise Cove for some relaxation and to Point Dume for killer rock climbing.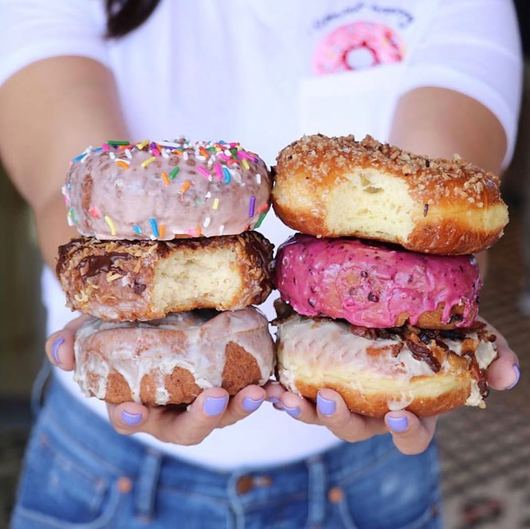 Grab a Bite
From standing in line for the famous Pink's Hot Dogs, to road tripping to the nearest oyster bars, to scouring the local donut scene, there are endless foodie adventures to be had in L.A. Grab some toast as you head out to the beaches near Santa Monica, and cruise over to Malibu for a delectable seafood lunch before returning home. With every cuisine imaginable available just a short drive away, the food alone is enough to encourage you to start planning your next visit to La La Land.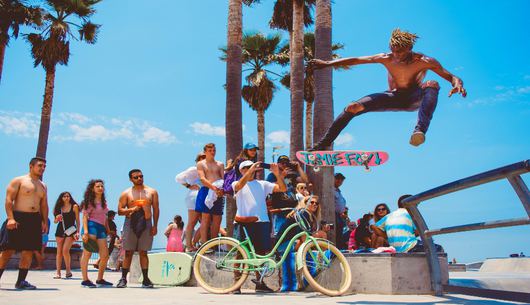 Sweat It Out
Offering everything from stand-up paddleboard yoga adventures, to scenic bike rides, to incredible hikes, to trips to the skate park, Los Angeles was made for getting active. Runs at Runyon Canyon, hikes up to the Hollywood Sign, and strolls along the rows of the Rose Bowl Flea Market will have you clocking an impressive number of steps without even trying.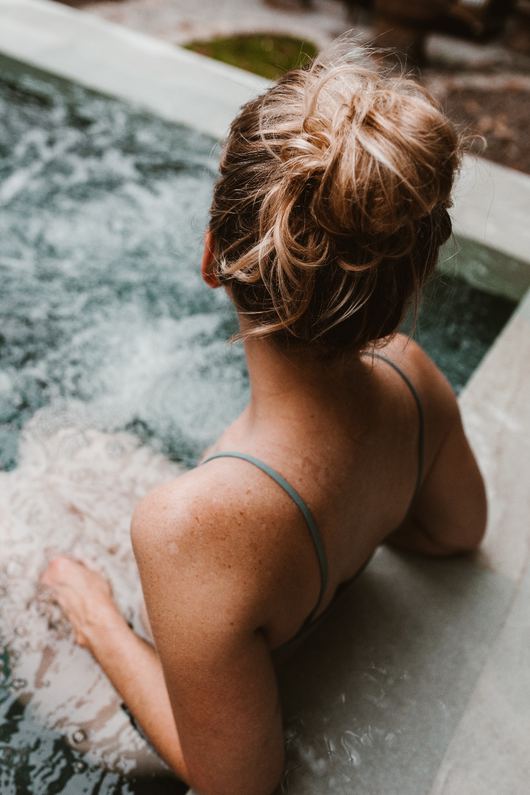 Pamper Yourself
All of that hard work has earned you some much-needed relaxation time, and luckily, Los Angeles County has you covered. For a quick treat, get pampered at a local nail salon or eyelash bar, and leave feeling proper and put-together. If a more holistic rejuvenation is in order, check out some of Los Angeles' best health retreats and watch the transformation occur.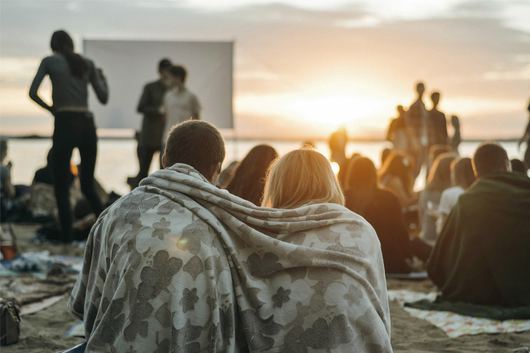 Catch an Outdoor Movie
Though Los Angeles is home to many noteworthy movie theaters, there is nothing quite like watching a film under the stars. Whether you're in the mood for a movie on a rooftop, a film and food trucks, or cinema in the cemetery, the vast city has it all. Since L.A. boasts beautiful weather nearly year-round, some outdoor movie locations are open through October—providing ample time to be entertained under the stars.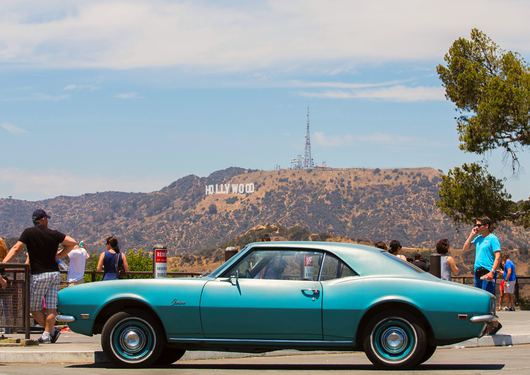 Road Trip to Nearby Film Locations
From Parks and Recreation to Back to the Future, a plethora of television shows, films, and commercials have been filmed in Hollywood's backyard. Since the region is so photogenic, it is easy to see why filmmakers take to the streets. (And with this film location guide, you can view famous filming spots for yourself.) Venture across Bedrock City, stroll along the perimeter of Pawnee City Hall, walk into the church from Kill Bill, and see where Forrest Gump finally stopped running—all within a day's drive.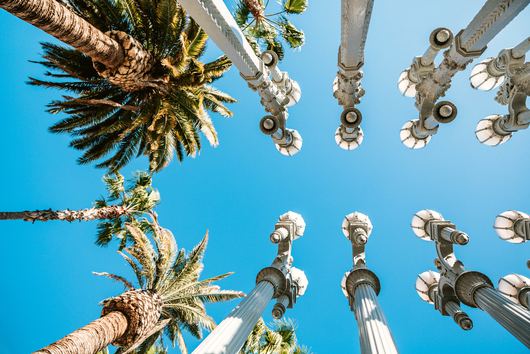 Hit the Museums
Downtown Los Angeles is full of galleries, museums, and works of art just waiting to be seen. From The Getty Center, to LACMA, to the La Brea Tar Pits, a week could easily be spent learning about the local culture at these incredible establishments. The city's unique architecture and street performers are similarly worthy of attention, so make sure to fit these attractions into your schedule, too.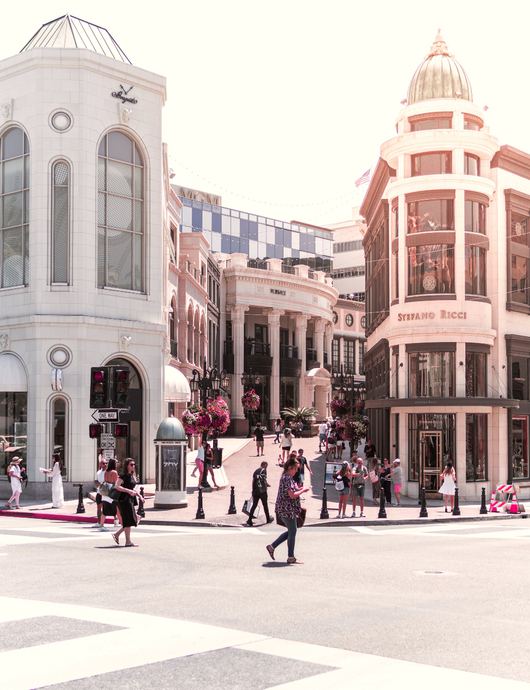 Go Shopping
With access to such iconic destinations as Beverly Hills, The Grove, and Melrose Avenue, Los Angeles visitors must include a shopping trip in their itinerary. Whether you are looking for fashionable swimwear or a new surfboard before hitting the waves, natural beauty products for a night out, or a dress for your best friend's upcoming wedding, you can find it in Los Angeles.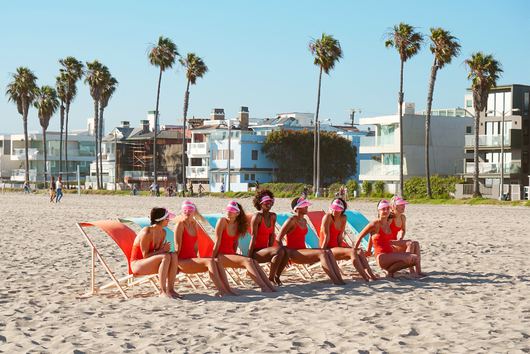 The Best Times to Visit L.A.
Los Angeles boasts pleasant weather nearly year-round, so while there is hardly ever a bad time to go, spring and fall are ideal times to visit. While summer is the most sought-after season to relax on the beaches or head to the art galleries, everyone and their moms (literally, since schools are out during the summer months) have the same idea. To avoid the masses, visit March through May or September through November.
How Many Days to Spend in L.A.
While there is no wrong amount of time to spend in Los Angeles, planning just a single day trip may leave you wishing for more. If amusement parks such as Disneyland and Universal Studios happen to be on your list, you should spend a minimum of three days exploring these incredible attractions. For each additional excursion on your list, allocate another day during your L.A. visit so you don't feel too rushed and are able to fully enjoy the area.
After enjoying a week or two next to the open ocean, you may begin to ask yourself: How much does it cost to live in L.A.? And if you're currently residing in the Bay Area—or any other big, expensive city—the answer might not be as scary as you imagine. But for now, pack your carry-on, and prepare for a relaxing vacay in Southern California.